How Retailers Are Cutting Down On Packaging Waste

7

min read
Reading Time:
6
minutes
Have you ever had a phone shipped to you in a box that looked like it could contain a TV. Over-packaging is a persistent problem in the age of online shopping. The rise of e-commerce has also meant an increase in the amount of non-biodegradable waste—most of the packaging material used today is plastic.
Online retail with its more complex transit and delivery processes – involving shipments being broken down into individual packages for delivery poses a big problem in this age of conscious shopping. Single-use consumerism poses a significant threat to the environment, especially at a time when eco-friendly practices are becoming the de rigueur for retail businesses. 
A More Conscious Way Of Packaging
Many retailers have adopted optimization techniques for minimizing online packaging waste. Adopting green packaging initiatives could benefit e-commerce brands in three major ways:
Achieving their waste reduction goals

Interacting with customers with innovative packaging

Having a knock-off effect on overall shipping costs
Here are 5 innovative eco-friendly packaging ideas that brands have developed to make their business more sustainable.
1. Doing Away With Plastic Entirely
The shopping behaviors of millennial customers have a substantial impact on packaging. Their interests in items that are sustainable are improving packaging quality and sustainability. Spell and the Gypsy Collective is one of Australia's top bohemian clothing brands known for their ethical production methods. Founders Isabella and Elizabeth swear by dedicated methods that help reduce carbon emissions, as well as long term sustainable goals. They pack all their products into reusable organic eco tote bags made from organic cotton. Their products ship in 100% biodegradable poly bags, which naturally decomposes.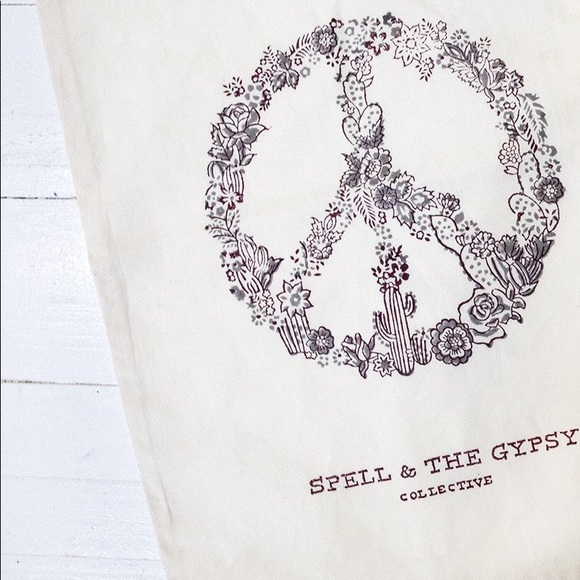 They are also planning to ship in bags made from plants that are generally compostable. This is a great step to further reuse the packages. Efforts have massively paid off ever since the company switched to ethically conscious packaging. This has prevented over 460,000 plastic bags from entering landfills and oceans. Apart from riding high on the eco-friendly appeal, their packaging endorses striking aesthetic using colors wisely.
2. Getting Creative With Materials
Fragile items like electronics tend to arrive in heavy sets of packaging underneath layers and layers of protection, riddled with tons of plastic, to avoid any product damage. However, these excessive and non-recyclable boxes are being severely criticized. Dell has come up with a creative solution for this. Working with waste management, they have reduced their box sizes by 15%. Also, they have used bamboo as a substitute.

Bamboo cushioned packages are used to ship laptops, providing seamless protection along with minimizing toxic impacts on the environment. The material used is certified compostable which translates to eventual biodegradation, thereby giving rise to healthy soil. Apart from being a renewable material, bamboo possesses good flexibility and high enduring strength. This makes bamboo a versatile solution for all packaging needs. Dell is also well-known for devising packaging from natural ingredients like mushrooms and wheat straw, both of which have been well received. 
3. Using Bioplastic
Using natural materials as alternatives for plastic packages may not always be feasible, which is why bioplastics can be the preferred choice for many. This eco-friendly and compostable plastic alternative that is neither a pollutant nor a non-renewable source, can also be naturally recycled for further uses.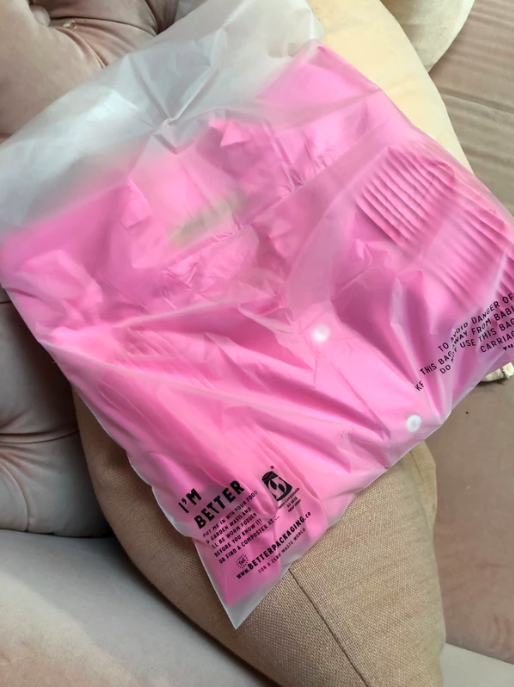 Maggie Marilyn, a New Zealand based clothing brand for women, uses cassava-based bioplastic poly bags made from the cassava root, vegetable oils, and vegetable polymer. These poly bags are 99% compostable and easily degrade back to organic compounds in the environment without creating any long-lasting microplastic particles usually found in petroleum-based plastics. Courier bags used for shipping their products are also made from recycled limestone quarry waste and provide better protection than ordinary polybags. The shipping of seasonal wholesale collections are done in certified compostable bags that is made from corn starch with a synthetic polymer. 
4. Encouraging Customers To Reuse Packaging
A lot of online retailers choose plastic and cardboard largely due to the level of protection poly bags tend to offer. And once these products reach the hands of customers, layers of plastic and cardboard are dumped in bulk, landing up eventually in heaping piles in landfills.

A growing number of online brands are pushing customers to reuse their packaging. This way, shoppers aren't saddled with all those boxes of varying sizes, and instead, can contribute their tiny bit to save the environment. Economically too, reusing materials is far superior to breaking them down for recycling.

Californian lifestyle brand Toad&Co, well known for being an ethically conscious and sustainable brand, partnered with LimeLoop, a US-based startup, to produce package bags made from durable vinyl upcycled from billboards, lined with recycled cotton, and including a zipper closure.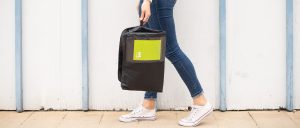 Customers who purchase from Toad&Co have the option of choosing these bags over boxes at no extra cost. Once the product arrives with a prepaid return label attached to it, all the customer has to do is flip the label and leave the empty package in the nearest mailbox, from
where it will be shipped back to the warehouse, to be used for future deliveries.

Again, no extra fee will be levied for this task. An average package can last for over 200 uses. Over one year, adopting this method over traditional shipping methods could save approximately one billion trees and over two billion gallons of water.
Finland-based RePack provides reusable bags for online retail companies to ship their orders. Sleek yellow pouches that can last for over 100 uses are available in a wide variety of sizes, used depending on product size. After opening the package, customers are provided with instructions on how to refold the bag and use the label provided to send it back to the retailer's warehouse.

RePack has a highlighted USP that could help garner more interest in this eco-friendly initiative. They partner with online brands to create incentives for customers to opt for this choice, such as offering varying discounts on a customer's next purchase if they use a RePack bag. This incentivization helps the brand gain more sales, goodwill, as well as boost customer loyalty.
5. Making The Packaging Multitask
Beauty products are one of the most purchased products on online platforms, and a large portion of them are packed in some form of non-biodegradable material like acrylic or plastic.
Farmacy, a nature-based skincare line, was recently awarded packaging design awards from HOW International Design for an innovative packing style devised for their Honey Potion Hydration Mask. The beauty product arrives in a six-sided box, in a unique style that opens up (blooms) and reveals the brand's story and history, printed inside, providing a delightful unboxing.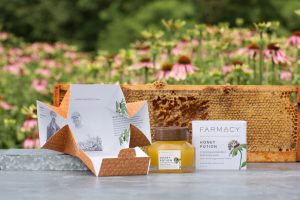 Instead of printing additional content on paper inserts tucked inside the package, or providing extra collaterals, this technique saves space, time, and adds an intriguing touch to it alongside.
Along with the hexagonal glass jar, created out of 100% recyclable glass, the inks used are made from naturally renewable raw materials. A steel spatula arrives with the product, and the surprise element of the package is quite a user-friendly hack, that is, a hidden magnet inside the wooden cap that comes in handy for preventing the issue of lost spatulas.
The Challenges And Solutions In Implementation
Even though brands are all ears for employing waste reduction techniques in their businesses, it is the 'how' of implementation that proves to be an obstacle wherein factors like increased expenditure, financial losses, and most importantly product damages come into the picture. Convenience, more often than not, tends to overpower ethics and social considerations. But the good news is that today's consumers are more willing than ever to experiment, and can quickly adapt to new practices.
For a generation that is extremely conscious of its consumption patterns, new and innovating packaging could be a deal-maker in buying online.