How To Prepare Your Online Stores For Black Friday

8

min read
Reading Time:
6
minutes
Traditionally the busiest shopping season of the year in the United States, the Black Friday sale is now a tradition as ubiquitous as turkey for thanksgiving—religiously followed by millions of shoppers across the country. It has moved from days of queuing up in front of stores from midnight to online shopping. Ecommerce has effectively replaced an offline tradition with better deals and more convenience. 
Spreading The Black Friday Cheer
The Black Friday sale has proved to be a vital addition to the economy, crossing the $1 billion in revenues mark almost every year. Analysts predict a huge rise for 2019 with the Black Friday spending set to surpass $2 billion, with over 62% of customers who plan to shop online actively look for deals during the much-awaited season.
With numbers like these, flawless digital execution of the entire process is a prerequisite and can provide online stores and retailers with an online presence a definite edge over their competition. With billions of dollars up for grabs, eCommerce giants invariably capitalize on the incoming holiday rush with their barrage of offers, discounts, campaigns and so much more. 
Tips To Get An Online Store Ready For Black Friday
Here are some tips for your online store that could help you prepare better, avoid errors and make the most of this festive season.
1. Plan Early To Get Ahead Of The Curve
If growing online sales and non-stop customers are on your mind, it is necessary to start with preparations a month before. 
Online shoppers don't always wait for Black Friday to see what sales hit the market. Begin by sharing teaser offers, announcements of new arrivals and create the necessary hype that will give you some serious street-cred as the website to watch for the best deals.
Promote deals and generous giveaways in the month leading to Thanksgiving, show sneak-peeks into major product offers, etc. You might also consider hosting contests online and giving away massive discount coupons early on in the game. This way, you ensure that you will have shoppers on the D-day. 
Direct product ads is an example of marketing that can wait until the sale period actually begins. Starting early could deplete your ad budget and hinder expenditure when you actually need to spend. 
While it makes sense to hold on to something like direct product ads for later, starting too late could also be an obstacle. It  might result in only a few customers seeing your ads. Past advertising data is the best way to analyze what might work best for you. For most product-based businesses, targeted ads at the time of the sale help supercharge an already booming sales event.
2. Get Your Site Ready Ahead Of The Big Day
A guaranteed online spike during the busiest shopping season of the year can sometimes lead to bad site performance. Having a website crash while a customer is shopping can be damaging to your credibility and bottom line.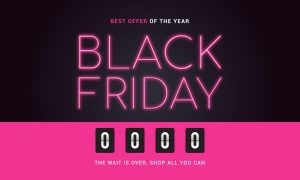 Around 50% of shoppers have said that they're unlikely to return to a slow website or one that doesn't perform as they had expected it to. It is important to test your server site's load capacity and have test runs to ensure that it can fully function on the days required.
A few other things worth considering are how your site performs on a mobile device, the time it takes for a product page to load, the ease and security of the checkout experience and the site's UX. If you've got time, try and define the simplest path from discovery to checkout and implement this on your site. Consider making guest checkouts an option and add in a friendly returns policy for maximum online sales.
Review your SEO strategies to boost search results. Be up to date with the latest trends, and do keyword searches on Google Trends for innovative and new terms that could be used for product descriptions.
3. Clearly Mark The Limited Stock On The Website
There is nothing worse than knowing that the deal you were so excited to click on is, in fact, unavailable. Sometimes during the sale period, products added to the cart also have the tendency to be sold out. Ensure that sufficient stock is available at all times and that the shoppers are aware of its availability, as well as the urgency of checking out.

Indicators like 'already in 5 other shopping carts', 'valid for the next 7 minutes', etc. can prompt people to buy as opposed to waiting for a better deal.

Also, if a product's stock is limited and several people add it to their cart, the person who checks out first gets precedence. If the product does go out of stock at this point, other customers in the digital line should be given the option to wait longer for the product, or to choose something else.
Being transparent about this allows you to accept backorders and procure more inventory before you ship these products out, which takes more time than standard order fulfillment. You might also want to suggest other similar products at the same time to avoid losing the customer entirely.
4. Track What Works And What Doesn't
Through the implementation of Google Analytics and heatmap software, you can monitor your website's performances and observe which periods saw the highest peaks in visits, conversions, etc. as well as the areas of the website that got the most attention. Heatmap results can help identify which sections of the interface were most or least visited, and you can accordingly tweak the site's components for better results.
Look back and analyse which were your most popular products, and how customers discovered this product online. It is also worth tracking how many shoppers visit the site from your devised email marketing campaigns, and how many come in with no effort on your part at all. 
These data points are a valuable source of information not just for the next sale (and it comes super-soon in the form of Christmas break) but also for the year beyond as it helps you see what to keep and what to correct.
5. Cross-sell And Upsell, Always
This is the season to target customers with as many products in as many ways as possible. It is the best time for up-selling and cross-selling products. 
Customers know what to buy, but they also appreciate elements discoverability. This is where you have a chance to showcase more products, product bundles and basically sell more per customer.
Create enticing product combinations related to their respective purchases and help add value for your customer. Refer them to something that will go along with the product they initially shopped for. For example, if they purchased a set of sport shoes, you could suggest natural fits such as a pair of sport socks, track suits, or a pair of heel protectors and insoles.
Such tactics may help in triggering a reminder to buy these products that they hadn't initially thought of before. Ecommerce retailers should use this as an opportunity to increase their average order value that can eventually result in higher online sales.
6. Strengthen Your Re-targeting Strategies
The shopping process is rarely over. There are instances where customers stumble upon websites, browse for a bit and then exit. 90% of consumers aren't looking for a purchase the first time they browse through a website.

Retargeting helps remind customers of what your brand can offer, even if they've heard of the brand before. This can lead to potentially higher conversion rates. Pixel-based retargeting is one of the most commonly used methods where customers see ads based on their browsing history once they leave the website.
7. Boost Your Social Media Marketing
Social media has progressively turned into a platform that can create fast, impulsive purchases. It is very important for online retailers to include social media in their Black Friday marketing strategies.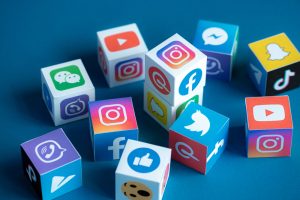 Watch for trending hashtags you could piggyback on, update your call to action button (watch video, learn more, etc.) that will take viewers to the landing page of your Black Friday sale. You can also use social media influencers as a medium to generate buzz around special sale offers.
When it comes to paid advertising, Facebook has proved to be the most effective in driving traffic to brand websites through their well-placed advertisements. 
The Black Friday sale is special in that it can help build new customer relationships and build a wider audience base for the brand itself, and for all sales that follow. While a sale can be a busy time, it allows you to engage with customers on deeper levels, offer great discount deals, products of top notch quality and curate detailed gift guides for the forthcoming holiday period.
Great customer service is something that always sticks on with customers, and genuinely good offers and excellent service can leave a lasting impression in people's minds.
Related Article
Shopping cart abandonment – Ultimate Guide