Manufacturing, in a Zara world: Why shortening your supply chain needs to be a key focus

5

min read
Reading Time:
4
minutes
Is there such a thing as too many clothes? Even millennials don't seem to think so! Usually perceived as a conservative audience when it comes to spending, it turns out even they cannot resist a good discount, and tend to buy quite a bit in the clothing and accessories department.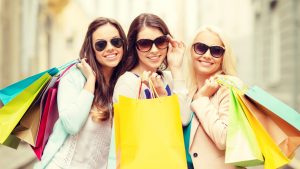 Sometimes, supply and demand keep pace well enough to be hard for us to distinguish whether the chicken came first or the egg. Also, visual curation platforms like Pinterest, Snapchat and Instagram almost guarantee that a trend in one part of the world is a trend in all of the world.
What does this mean for your fashion business today? According to the State Of Fashion report from McKinsey and company, your customers want it all- convenience, quality, values orientation, newness, and price. As you might have guessed, fixing the backend operations has a lot to do with delivering on most of these expectations. It isn't about the spiffy shop floor anymore.
Mine seasonal, historical and market trends data regularly
Convenience and newness

can both be achieved by ensuring that good quality products get to the shelf fast enough. It is all about being on time in the world of trends.

Planning the supply well in advance for fashion trends that last for a while. Tassels and off-shoulder themes don't seem to be making an exit just yet, but they are a whim, at the end of the day. Do you have the capability, and data, to plan for trends that go in and out of fashion over time?
Ensure real-time flow & access to sales, trends and buying data
Better quality

, as many traditional manufacturers would agree, is a function of accurate prototyping. Usually, in the fashion business, design, production, and sales happen one after the other. However, by getting manufacturing and sales to happen side-by-side, you have an opportunity to test your products in the market both for quality issues and on the basis of individual preferences.

For example, retailers such as Zara, known for their fast-fashion offerings, usually have a different collection for each region/ geography. As a retailer, one way to get there is to keep testing out your designs on your audience and being prepared to change them up in time, if need be.

"Too cumbersome," we hear you saying. Just over a year ago, you'd be right. However, today, you have the power of machines right behind you. Using visual merchandising data and actual sales from a shop floor, you can track which products consumers are more interested in. You can then manufacture those products from the catalog that have more potential for moving off the shelves quickly.

Get your algorithms to constantly compare outfits of key influencers and catalogs that are trending out there. Be the first to spot a trend with image recognition systems.
A hyper local approach to sourcing
Values-orientation is a millennial thing. Today's shoppers live to experience the aftershocks of excessive consumerism, and they're often very keen to make choices that leave behind a better planet. For retailers, this is good news. Sourcing raw material locally and processing it right there benefits the local economy, reduces carbon emissions due to the transportation of goods back and forth, and also reduces the prices of the finished product. Most significantly, it makes your time-to-shelf much faster by eliminating transportation almost entirely.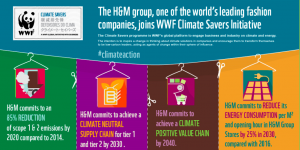 Over and above all of these factors, today's consumer wants a good deal. Price as a determinant of shopping behavior is unlikely to go out of fashion anytime soon.
Let's digress a little bit because we love telling stories.
Corrado Assenza, the famous owner of Cafe Sicilia, is known as much for his story as his almond granita. Now, this granita is not made from ordinary almonds, you see. They are sourced locally from Sicily's farms and are famous for their distinct flavor. A few years ago, Sicily's almond farms gave way to real estate development. What does a granita-maker do in these circumstances?
Buy the farms, of course! Not only did the chef continue to use the almonds from his farms, but he also made Sicily's almonds a global phenomenon, thus building up demand for them.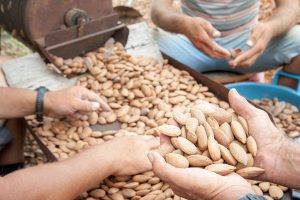 Moral of the story- with enough demand, the supply will come and the prices will fall.
Back to our case for pricing now. Sustainable fashion does not come cheap today, even though we agreed in the last point that for all practical reasons, it should. This is because demand for these clothes exists, but hasn't peaked yet.
When that happens, everyone will be growing almonds, or in this case, making clothes that aren't a burden on the world. And therefore, prices will fall across the supply chain.
The real question here is, are you ready to invest in that idea and gain a first-mover advantage? Are you prepared to fix your supply chain such that it is not just robust, but also sustainable every step of the way?
To quickly sum up your action plan:
Use data to fix your supply chain.

Get access to real-time data. It allows you to react, respond, deliver and monitor

Use image recognition systems to understand trends, both current and historical and help you identify the overlaps and gaps between where you are now and where you need to go.

Put greater emphasis on local sourcing and delivery and win across the board.
Significantly, 75% of the fashion executives surveyed for the State of Fashion survey said that they would implement Artificial Intelligence in their supply chains to keep up with the fast-paced era of shopping. AI offers better visibility of the time taken at each step of the way, thus providing solutions in terms of how to fix the delays. When are you joining them?
Read More About Automated Catalog Management Solution