How Stores Can Gear Up For The Holiday Season 2019

7

min read
Reading Time:
6
minutes
The holiday shopping season is just around the corner!  
Retail stores are bombarded with crowds, especially in the weeks between Thanksgiving and Christmas and stores in turn use this window of opportunity to convey their best-in-class experience and services. This is why preparations start way before, helping them obtain the much needed competitive edge during the busiest and most anticipated season of the year. 
In 2018, consumers had collectively spent a whopping $850 billion between Thanksgiving and Christmas, on both online and offline platforms. This was 5% more than that of 2017 and also the largest sales jump in over 6 years. The massive holiday stampedes in physical retail stores also subsequently give rise to accelerated momentum in online sales, with customers often resorting to purchase from the store's websites for convenience and comfort.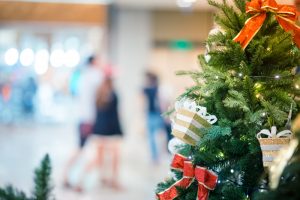 Here are some vital tips every store owner can follow to ensure their retail store stays ahead of the rest during this seasonal rush, and turns into a shopper's paradise!
Reviewing Past Sales Data
The number one task of a retailer should be to analyze the previous year's statistics. This would allow you to understand the successes and failures of previous campaigns- ones that hit the sweet spots for the audience and the ones that were shown the door.
Conducting a SWOT analysis would aid the strategy making process, as being aware of one's strengths and weaknesses in the retail process really helps. For example, you may have a strong store presence but fulfillment during holidays is problematic. Using this information to capitalize on opportunities could prove vital for accomplishing your desired goals. 
For example, setting up and building an active social media profile and engaging consumers through interactive posts and messages is a must today, but many retailers don't quite know how this translates to store visits. The idea is to use the online media to offer in-store promotions.
Insights into foot traffic data , that is, the physical traffic pattern inside your store can help you decide on placing your promotional merchandise accordingly.
Here are some probable questions you could pose to yourself regarding last year's data:
What were your most successful campaigns?

Which day of the week saw most traffic?

What did your competitors do?

How much total revenue was generated in this particular time period?

What was the most popular product?
Inventory Planning 
Keeping a rigorous track of inventory supplies is highly important for a retail store to do as it is key to generating revenue during the holiday season and also a guarantee of consumer satisfaction.  

Check into the analytics for last season, and figure out which product had the highest levels of demand. Accordingly, increase its inventory supplies and reduce the stock of those that hardly reached the counters. Use deep discounting to get rid of products that you want to clear out soon.

Ensure smooth communication with your inventory suppliers so that there are no discrepancies regarding the amount required for the holiday time period.

During a period that witnesses excess amount of purchases, understocking could turn out to be a major obstacle. If you run out of products midway, it might be too late to order a new set which might equate to a loss of revenue and unsatisfactory customer service. In fact, if customers who are looking for a specific product in your store fail to do so, they may end up not buying almost anything from the store, turning to a competitor's instead.

Similarly, overstocking is also a hassle that should be avoided. Extra products lying on the shelf up until January simply take up extra space without contributing a single dollar to revenues.
Spreading The Holiday Cheer
 A store needs to look as if it is enjoying the holiday season as much as its patrons.
The magic of string lights during Christmas cannot be overstated. Vibrant and colourful decorations evoke a sense of nostalgia  and a joyous spirit that can be hard to esist for the customer. Sensory experiences of holidays can influence a buyer's mood as well as their purchasing decisions.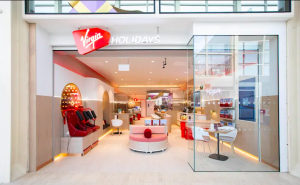 During the Christmas season, you can offer goodie bags filled with delicious snacks, and beautifully wrapped gifts, especially to the younger demographic of the population.

One could also dress up as fun characters to attract more audience into the store.

Provide free gift wrapping services, and save a shopper's valuable time by doing so.
Proficient Staff Management
During one of the highest volume periods of the year, retailers need to have employee support to carry out all work smoothly amidst the big rush.  
Seasonal staffing is one such solution to workforce related problems- hiring a set of temporary employees to get through the busy period. 
If you know the arrival dates of new incoming stock and want to conduct an important sale before then, recruit new talent in advance. 

You can offer extra shifts to your current employees, and estimate their interest. This can help you decide how many new hires you actually need. 

Staff time clock management

–

as a retailer, you should accurately track employee hours, and accordingly consider which shifts are better for which employees. 

Train all employees

–

with a continuous barrage of people entering your store, how employees greet and engage customers will largely influence their perceptions of the store and its services. 
Holiday Email Campaigns 
Key to optimizing holiday sales is establishing a form of communication with your shoppers. Remind them that they can buy products for Christmas without having to wait in any lines. Make the most of your omnichannel setup!

Include deadlines and countdowns for offers as a call-to-action to create a sense of urgency, initiating a faster pace of purchase.

However, don't overdo the mails and seem like an annoyance that customers wish to avoid.  
Updating Your Sales Policies
Don't wait until you have shoppers in front of you to review your procedure for refunds. A lot of your sales can be affected by bad return policies and a bad returns experience can drive people away entirely.
Create well-defined refund policies that are easy to comprehend and navigate. In order to optimize these return policies especially for the holiday season, lay them out in a more enticing way emphasising on grace periods, customer queries, price related questions, etc.
It is also worth considering that many people change their minds about the gifts they buy, once the festive period comes to an end. Depending on what you sell, you need to tighten or loosen the strings on your returns policy. For example, jewelry retailers almost always keep their returns policy flexible for people to exchange their gifts. However, clothing retailers understand that clothes might be used and then returned after NYE, so they usually choose not to offer returns on items.
What works for you depends heavily on who your customers are and what their preferences might be.
Making The Most Of The Omnichannel Experience
Today, no offline store exists in isolation and many offline retailers have some online presence on either social media or a marketplace. During the holiday period, what's important for your customers to know is that you can give them the most seamless experience.
Since you have time, consider starting home deliveries within a small radius of each store. You can also offer custom services such as delivering products to loved ones in other cities, even though the purchase is made in a different city. What's important here is to consolidate inventory across all your stores. You can also reduce your effort by providing such services only on pre-ordered items.
Bear in mind two things:
Today, almost every customer is looking for an omnichannel experience

If you're just starting out being an omnichannel retailer, the holiday season is not the time to run new experiments.
What you need, then, is a good balance of omnichannel experiences and offline integration. For example, you could run a contest online and announce gift vouchers for offline shopping. This is just one of many ways to get creative online and convert offline.
In what is probably the busiest and most profitable season of the year for any retailer it is most vital for you to follow all such steps with utmost dedication in order to successfully capitalize on this seasonal opportunity and achieve the much-required holiday revenue goal.