Infinite Loop of Fashion Trends' Life Cycle

8

min read
Reading Time:
6
minutes
Kim Kardashian's waist-cinching Thierry Mugler 'dripping wet' dress at the Met Gala 2019 was breathtaking, both figuratively and literally. It was impressive and exhausting to watch her slide into the tight corset, which she wore under her custom-made Mugler couture creation for this season's 'Camp: Notes on Fashion' theme.
The corset not only made it difficult for her to sit, but Kardashian also had to take breathing lessons from celebrated corset maker Mark Erskine-Pullin aka Mr. Pearl.
In its defence, this piece of garment's fit was never designed to be relaxed. Corset entered the fashion industry as a torso trainer and a posture corrector. It was a genderless (yes, men wore it as well to appear slim) piece of clothing that allowed people to manipulate the shape of their body. As it evolved, men dropped it from their closet but it became a wardrobe staple for women.
Influencers Tighten the Strings of Corset
From accentuating hips, minimizing waist to supporting the bust area, corsets enjoyed a long run as a shape-wear until the voices against its restrictive nature gained prominence.
Designers like Cristobal Balenciaga experimented with the corseted silhouette to infuse comfort into women's clothing in the mid 1900s.  Balenciaga introduced hip-length jacket that featured an open front with a turndown collar, fitted waist with darts, and loose at the back. The inventor of 'sack dress', he was revered by his contemporaries and customers for reimagining the female shape and creating new silhouettes by experimenting with textiles.
In the post-war Christian Dior 'New Look' era that popularized wasp waists, Balenciaga left room to breathe with his egg coat, tunics, the semi-fitted suit, the sack dress, and the peacock tail dress.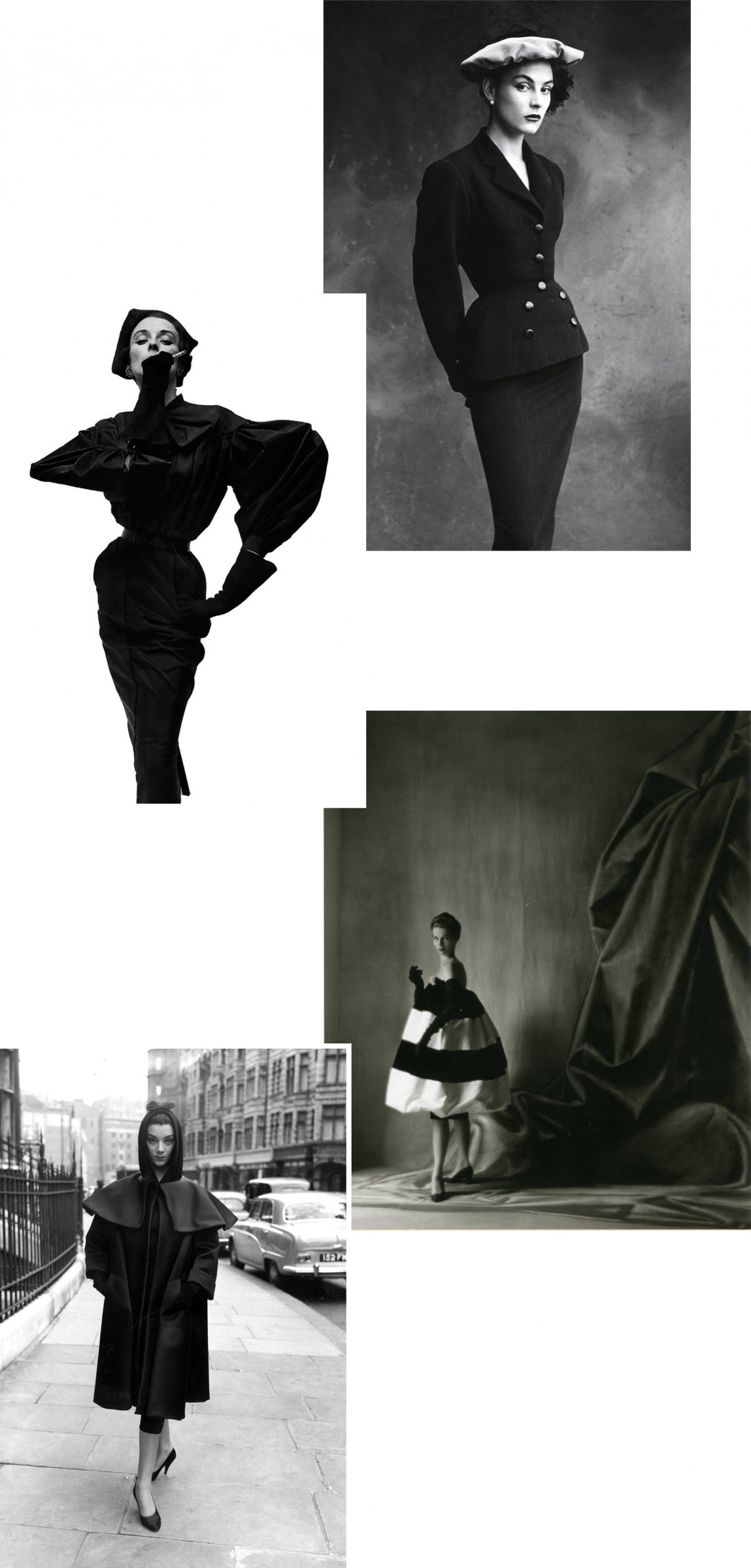 After a brief disappearance, the fashion industry started embracing corsets at regular intervals, albeit in different forms. In the 1980s, Vivienne Westwood's Time Machine collection featured corset as outerwear, registering a big jump from being innerwear and shape-wear.
Nearly four decades later, the trend has come full circle and is back in its original form, courtesy the Kardashians who are known for their love for waist-shapers and body-con dresses. A powerful name in today's influencer-driven fashion economy, the K-sisters with a collective strength of 550+ million followers on Instagram, often click and film themselves in tight corsets.
Those who are not fond of the full-length shape-wear, cinch their waist with the help of modern and chic corset belts and crop tops. Like, Elle Fanning did at the 2019 Hulu Upfronts and model Bella Hadid, when she stepped out to celebrate her sister Gigi's birthday.
Social Climate And The Length Of The Fabric
If the influence of social media personalities revived the corset fashion trend, it was the social climate of the 1870s and 1960s that had caused its temporary end.
Fashion is the mirror of history and studying trends is a great way to learn the high and low points of a time period.
Fashion icon and British actress Audrey Hepburn brought scarves into the mainstream fashion circle in the 1950s.  The vintage headscarf is back in trend, be it on the streets of Japan or on the ramp shows of designers like Michael Kors and Tom Ford. ASOS recently launched its 'modest fashion edit' that features trendy headscarves. However, the scarf from the 1950s was just a stylish accessory. In 2019, it makes a strong political statement as a symbol of resistance, feminism, and inclusivity.
The re-emergence of high-collared quilted prairie dresses with ruffled hemlines tells a similar story. Full-length dresses in muted colours and vintage floral patterns could get slotted in the modest, conservative and submissive fashion category. But women of indomitable spirit are drawn to the understated elegance and eccentricity of this 19th century trend.
Batsheva Hay, a New York-based designer who is famous for her prairie dresses has this note pinned on her website, "…from Victorian to Pioneer; from Housewife to Hippie – by taking elements symbolic of restraint and repression (high collars, voluminous sleeves, and skirts) and giving them a modern inflection. By retooling historical looks, BATSHEVA explores how to extract the strong and beautiful aspects of those styles while rejecting antiquated notions of womanhood."
Hay's interpretation of this vintage fashion trend shows us how designs can evolve with time and re-enter the industry without undergoing any physical change, and yet look so different. The way archaeologists use a fossil brush to delicately unearth the beauty of ancient treasures; designers painstakingly reveal the beauty of time-tested styles by getting rid of problematic narratives. Consumers don't want to be boxed into accepting the popular opinion about a style. They want to choose their own meanings without attracting any labels.  
The modest length of prairie dresses reminds us of the not-so-modest length of bikini. It's quite common to believe that the size of blouses and the hemline of skirts had a linear graph. But nothing could be further from the truth.
In 1943 (during and after the Second World War), the US government passed the orders to ration clothes, with 10% reduction in fabric used in women's swimwear. This is cited as the reason why and how the two-piece bikini was invented. Surprisingly in 2019, environmentalists are seen urging brand owners and consumers to ration the use of fabric, as the pile of textile waste is increasing with each passing day. Therefore, the current swimwear trends include pieces made from recycled plastic, repurposed textile waste and biodegradable fabric.
Holding On To Cultural Comfort
Another reason why prairie dresses and scarves are back in fashion is cultural connect and the inherent primal need to protect it.
Mainstream western fashion trends have always been heavily influenced by global culture. But cultural appropriation is rampant, so is cultural shaming and stealing credit from the original source. Various ethnic groups are now reviving these trends, putting their stamp of ownership and calling out appropriation fearlessly.
The rise of luxury sneakers and street-wear perfectly exemplifies this growing trend. Designers like Virgil Abloh took the power of African-American hip-hop culture and moulded it into a successful business model. A style of shoes that originated in the 70s now has a permanent place on the 'trends that refuse to die' list.
While talking about racism in fashion and lack of diversity, supermodel, and businesswoman Naomi Campbell emphasized that it's about time African designers are roped in to design Africa-inspired collections. "Instead of having Western designers use African designer's textiles and not get it right, let them do it, give them the credit. Because that's what happens, they don't get the credit and it's wrong," stated Campbell.
Trends Don't End With A Period, Full Stop.
As mentioned above, the self-taught Spanish-French designer Cristobal Balenciaga is responsible for many couture trends. But he is one of the rare designers who didn't focus on increasing the shock value of his creations. Instead, he focused on constantly reinventing his designs. He transformed the men's three-piece suit into a three-piece cape suit, which was worn by Grace Kelly, Princess of Monaco in 1962. The 1957's sack dress evolved into 1958's baby doll dress.
"He never sprang surprises as other couturiers did, with new ideas every season. All of his collections were a work in progress, a continuum to explore and develop ideas and ways of using fabrics, many of which he cut himself, using either hand with equal skill," wrote British writer, designer and curator Colin McDowell about Balenciaga.
Balenciaga's design principles as explained by McDowell is the simplest and most effective answer that encapsulates the fickleness of fashion trends and what increases its shelf-life. It can be applied to all trends – classic and eccentric, which keep coming back, season after season, and decade after decade.
Take, for instance, turtlenecks.
The close-fitting, round and high neckline shirt with full-sleeves was first spotted in the 13th century. By the 1800s, turtlenecks became a part of women's sportswear wardrobe. Hepburn revived the trend (like she made scarves fashionable) in the 50s by making it a piece of clothing that represented creative brains, artists and free-thinkers. And today, turtlenecks are an integral part of normcore.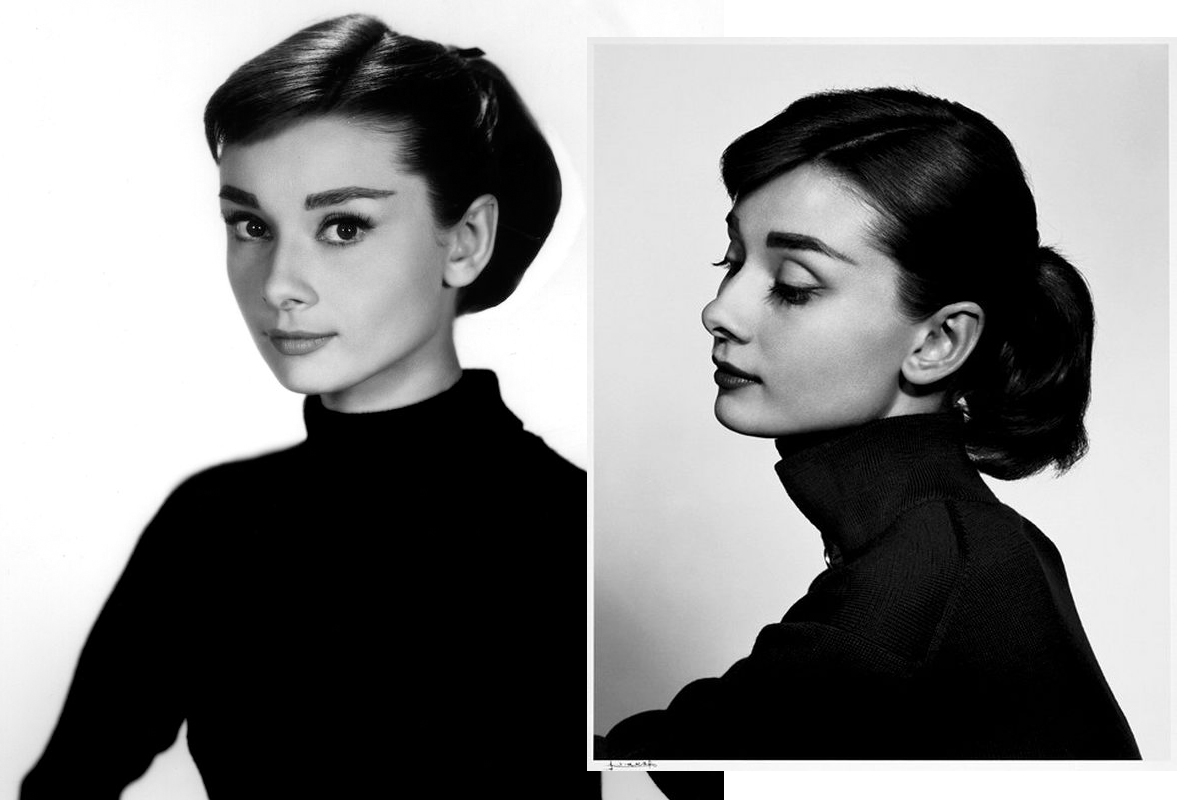 Choker necklace, a recurring jewellery style, also has a dramatic life cycle. In the 1800s, it encircled the necks of prostitutes, ballerinas and then the elites. The 90s unveiled this trend's goth, fun and bizarre side. Chokers made a comeback on the runway at the New York Fashion Week Spring Summer 2019, bathed in gold, pearls, precious stones, and neon hues.
As for styles that never go out of style, sleeves, denim, and skirts are permanent residents of that list. But every year, they re-enter the fashion industry in a different shape. At present, low slung straight jeans, puff sleeves, and bubble skirts are enjoying their moment in the sun.
Recurring fashion trends are 'work-in-progress' in true sense. They evolve with time through innovation, experimentation, and reinterpretation. At first glance, it might seem that the same styles are being revived without any alteration; that they are stuck in this endless loop. But after taking a closer look, one would find that these trends are time capsules, frozen in different eras in different forms with distinct narratives every single time.