Fashion and Sustainability in 2022

7

min read
Reading Time:
6
minutes
In 1997, Helena Hendersson joined H&M as a budget controller. By 2010, she became the company's Chief Sustainability Officer- a new role and description in an industry that focused more on the demand than on the supply.
Today, the group's CSO is a force to be reckoned with, because she has achieved something that the fashion industry has been striving to achieve for several years. She and her team have made H&M's sustainability in fashion initiative the centerpiece of its operations.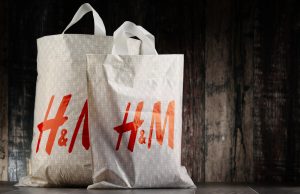 Today, H&M's sustainability initiatives are a huge success across the globe. Not only is every customer involved deeply in the process, but the company has also made some very ambitious commitments towards production and is well on the way to meeting them.
What's more, customer-centric sustainability initiatives like H&M Conscious find pride of place on the company's home page and they have an entire section dedicated to explaining how they make the more sustainable choice at every step of the supply chain.
For the longest time imaginable, businesses have operated under the belief that social payoff and business growth are mutually exclusive, but fashion brands like H&M are becoming a shining example of how the two priorities can coexist, and how social responsibility goes more than being another retail industry trend, and can even help the fashion industry find success.
The Invisible Elephant In The Room
Industry and commerce are traditionally seen to be at loggerheads with the environment, or with the economic and social considerations of a place. If we had to think of one common issue in fashion, it would be that supply chains are highly fragmented. As a result, no one really knows where clothes are being produced and what conditions prevail in these factories.
Until a couple of decades ago, a consumer was blissfully unaware of the social and environmental cost of their new pair of jeans, or the top they wore twice before disposing of it.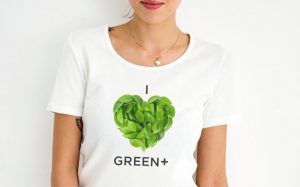 Today, almost every consumer is much more aware of the consequences of their choices. In other words, they know the true cost of buying too much in too little time. The fashion industry has also woken up to this fact a while ago, and have thus been able to make changes to their systems to allow for more ethical buying.
Also, smaller brands that are just getting started have a greater advantage in this retail industry trend because they have the flexibility to change their practices almost immediately to create a far greater impact.
Larger brands aren't left behind either. M&S and Mango, for example, have made a commitment to use far fewer chemicals in their production- chemicals that would otherwise leech into our seas and affect their quality. They aren't alone either. Brands like Nike, Puma, and Adidas use quite a bit of synthetic materials in their production. They, too, have made a commitment to process them using chemicals that do not cause as much damage, including packaging them in greener ways.
Now that all stakeholders in buying and selling fashion understand the need for more responsible sourcing, manufacture, and buying, responsible fashion is on the rise and is making the world a little bit better every time a new garment or accessory is made.
Dedicating Money In Responsibility
A recent study has shown that up to 85% of customers who believe that their purchase makes a difference to the world are willing to change their purchase decisions to support a more sustainable, responsible brand. Nearly half of these people are also willing to advocate the brand to friends and family. This means that initiatives that don't affect revenue directly, do make an impact to the audience.
How do we measure the definitive impact of the sustainability in fashion trend?
Ironically, the answer lies in not looking at these strategies as ways to earn more for the business! As consumers get more involved with the brands they purchase, they look for any and all information on, among other things, the brand's commitment to the greater good. If they do not spot this information, or if they find information that contradicts what the brand claims, this can create quite a bit of negative influence.
Today, the fashion indsutry, brands and individuals alike are expected to consider the impact of their choices and to do whatever is in their power to change the status-quo. Thus, sustainability and social responsibility become integral to businesses, and not just another department to think about.
It is no surprise, really, that for fashion brands social responsibility initiatives tie in closely with replenishing the resources used in production or reducing the need for too many resources altogether. RainTee is a brand that focuses not just on environmental costs but also on economic ones. The tees include artwork from children in economically backward countries and contribution is made to them for every tee sold, plus the company also plants a tree for every purchase.
Initiatives like this involve the consumer directly in the process and empower them to make choices towards causes they believe in.
Some brands, particularly in the luxury segment, achieve sustainability through subtler means. Hermes nearly uses all of the raw material it procures and throws away nothing, while Stella McCartney produces all products in accordance with PETA guidelines.
From the business perspective, businesses that incorporate sustainability and social responsibility into their business, and treat it as an important aspect of daily operations, stand to benefit immensely.
They enhance productivity and reduce employee turnover by creating a common platform that everyone can associate with. They also see a bump in the company's share value, and the market share can also go up by a good 10% based on their new reputation alone. What's more, they also increase their sales by over 20% every year.
Addressing Challenges For A Long Time To Come
Perhaps the greatest challenge to implementing such initiatives in the fashion industry is its very heterogeneous nature. Fashion is almost never a single product, and even the brands that only sell curated collections have a catalog of at least a few hundred products. Thus, tracking the supply chain back to every individual producer becomes a challenge.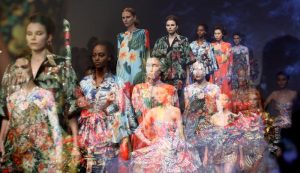 However, the use of technology like RFID tags can help track a garment right down to its source which can help brands choose which vendors they want to work with and on what terms. Moreover, as an initiative, they can also focus on educating and empowering the workforce in these locations so they have a chance to change their circumstances.
Keeping the prices low enough to encourage consumption is another challenge that clashes directly with the implementation of such initiatives. However, as the consumer evolves, they are willing to pay more for a product that lasts longer, uses up fewer resources and commits to helping more than just the consumer alone. While this may not always be the case, brands targeting these consumers can only expect growth in the coming years.
Policies and policymakers can play a crucial role in how brands, particularly global ones, plan and implement social responsibility initiatives. By encouraging local, traditional weaving and production techniques, they can set a global standard price for every garment and raw material, ensuring industry-wide compliance and making a change on a larger scale.
Some brands like Zara and Stradivarius have managed to make such practices integral to their operations. As more brands begin to speak about their own initiatives in this direction, they set a precedent that others can easily follow. Currently, we have bigger brands and their comprehensive initiatives, and smaller labels with their ideology defined well. When these two ideas come together, there is scope for powerful execution.
Over time, socially responsible brands become the norm rather than an exception. In fact, we are already beginning to notice this change- the demand from consumers to know where their clothes came from and how they were produced is only growing, and a customer's lifetime value is now defined not just by how many purchases they make, but by how many belief-based purchases they make. What they believe about the brand is just as important as how brands advertise.
Does this mean new change in a fast-evolving industry? We certainly think so.