The Life Of Famous Makeup Artists On And Off The Runway

9

min read
Reading Time:
7
minutes
Designers and models share the limelight during fashion weeks, but there is an entire army of people who work backstage – making sure every part of the show blends into each other seamlessly. Makeup artists have long served as the driving force behind exquisitely powerful looks showcased on the runway, by lending their creative touches to fashion shows, and through it, becoming as sought-after as the designer themselves. 
Here are seven such artists, who've made ripples in the fashion world through the creation of iconic runway looks and makeup techniques that helped redefine the notion of beauty itself.
Pat Mcgrath
This British beauty entrepreneur has been widely hailed as one of the most prolific catwalk makeup artists of the fashion world, with the queen of American fashion and Vogue editor, Anna Wintour even dubbing her one of the 'most influential makeup artists of all time'. 
For more than two decades, she has headed countless runway shows, worked for high-end advertising campaigns, and has even launched and developed luxury cosmetic brands. Being an outsider to the industry, having had no formal training, she initially rose to prominence in the late '90s, back when there was hardly any makeup for women of color. Because of this, she was more inclined towards creating colorful and avant-garde makeup rather than the general shades of 'nude' which were most suited to the Caucasian population.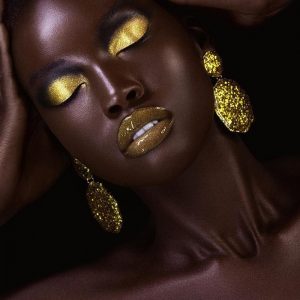 Much of her inspiration derives from making the natural skin more prominent. Well-known for using adventurous and 'out-of-the-box' techniques in her makeup, she holds the reputation for effectively utilizing bold hues that work on all skin tones and material experimentation, such as attaching petals, pearls, feathers and other unconventional ornaments on models. 
Her signature looks can be found in the most prominent fashion weeks and with high-end designer labels like Prada, MiuMiu, Louis Vuitton, and many more. She also went on to head the creative design department at Procter & Gamble in 2004, and subsequently created her own makeup line, Pat McGrath Labs, that is currently valued at $1 billion.
Tom Pecheux
This renowned French makeup artist has been in the business for over three decades, having worked for the most prestigious brands, design labels, and has curated dozens of signature looks for prominent runway campaigns. 
Initially a budding pastry chef, his stint with makeup began purely by chance, having had absolutely no knowledge about this form of art previously. He couldn't believe he'd be paid to make someone look beautiful. He then went on to work with Princess Diana in her iconic Vanity Fair cover shoot and the rest is history.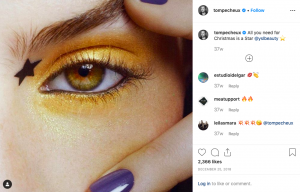 Almost synonymous with the smokey eye look, his signature style is often infused with a subtle touch of sensuality and a satisfying mix of colors that don't alarm the eyes either. His mantra is simply respecting the woman's beauty. It's about finding the right makeup for the right person. He believes there is strong psychological reasoning when it comes to creating a successful makeup look, by trying to completely understand the person, for which he's devised a face massage technique, through which he tries to infer the mood and personality of the woman. He calls it a 'body contact through mirrors.' 
He's a household name for runway shows for Balmain, Louis Vuitton, Chanel, Emilio Pucci, and lots more. He also acts as the global beauty director for the French fashion beauty house Yves Saint Laurent.
Gucci Westman
With countless magazine covers for Vogue, Harper Bazaars, and Allure under her belt as well as being a personal favourite of Oscar de la Renta and orchestrating numerous other runway looks, Gucci Westman is known for her 'skin first approach' makeup style, whipping out naturally radiant skin with a subtle dewy complexion with ease. The ultimate goal of her signature styles is to look great and feel great with minimal effort.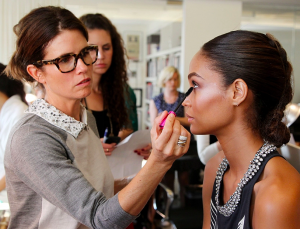 The skin, being the most visible component of the face, requires maximum attention and hardly any over-emphasis. Westman swears by the apt usage of foundation, which she believes can make or break a look. Rather than sticking to a single shade, she mixes at least two to three different shades of foundation that help create the perfect skin-like finish. She doesn't believe in covering a face up, but rather enhancing its beauty. Gucci Westman has successfully managed to strike the right balance between skincare and makeup, leading her to launch her own brand -Westman Atelier.
The brand produces a range of cosmetic products infused with clean ingredients which specifically target skin sensitivity related issues, thus providing long term moisture and healthy skin.
Thomas De Kluyver
Highly influenced by the eighties punk fashion and nineties female icons styles, Australian born Thomas De Kluyver has been creating endless waves in the fashion world through his refreshing approach to beauty characterized by a rather dramatic, wild and colorful style of makeup that easily demarcates his work from that of the rest of the beauty moguls. 
Hailed as a celebration of the raw and real, his bold attempts at creating adventurous looks ranging from rainbow eyeshadows and fluorescent pigments to kaleidoscopic glitter, help bring the unconventional side of makeup to the limelight, and break away from the constraints of classical makeup.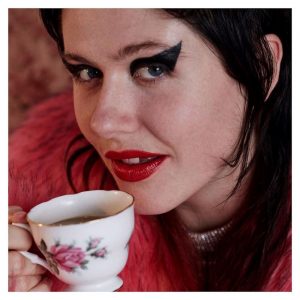 The self-taught artist manages to balance striking beauty with subtle references imbibed within, with most of his work being inspired by youth subculture and turns it into his signature style of high fashion makeup. 
Immense success at an early age has planted him on the map of the fashion world's best artists and has led him to be appointed as Gucci's global makeup artist as well. De Kluyver is credited with creating numerous editorial spreads, as well as campaign and runway looks for Gucci, Calvin Klein, Jill Sander, and Simone Rocha.
Raisa Flowers
This trendsetting makeup artist-cum-model is breaking the usual conventions through her work and channeling her energy into forging a creative path that largely focuses on spreading diversity and lifting people up. Extravagant use of graphic shapes, splashed with the brightest colors and a hint of 90s glamour is her signature style. 
Through this Technicolor aesthetic, Raisa is on her way to reshaping the way beauty and fashion are perceived. Along with playing a prolific role in creating runway looks backstage, Raisa is also an active participant in front of the lens, as a muse and model for Rihanna's Savage X- Fenty shows- being the sole plus-size model to walk the show in 2018, as well as at LFW.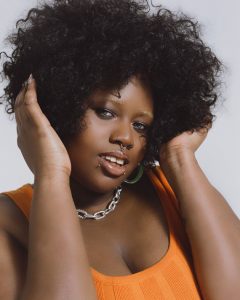 Her work, both on and off the camera are strongly driven by an underlying mission to lift up marginalized people, especially people of color as well as plus-sized talent who she feels are quite visibly overlooked and underestimated in the fashion world. She wishes to be an inspiration to young African American women. Knowing how strong the influence of her choices and actions are, she consistently endorses looks and choices, as unconventional as they are, as long as it inspires people to embrace the beauty within.
Diane Kendal
Another one of the British legends in the fashion world, Diane Kendal has been in this business since the nineties, having worked for several cosmetic brands like Marc Jacobs and Tom Ford. She started off by assisting prominent makeup artists in the early 90s, in an effort to hone her freshly learned skills, until she was given her big break by Vogue Italia.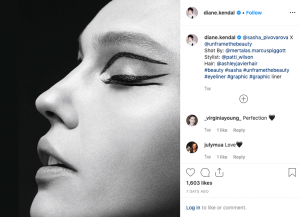 Known as the master of subtlety, a dewy complexion, nude or muted lips and a diffused smokey eye are generally her go-to looks. She always emphasizes the need for a good moisturizer to achieve the dewy glow. In terms of contouring and highlighting, she doesn't buy into the current trend of excessively doing them, that tends to give off a supernatural glow. 
She doesn't like being too heavy-handed while applying makeup and has a strong preference towards creamy textures, be it in lip kits or foundation. Kendal is currently the beauty product consultant and makeup artist for Marc Jacobs, and also produced a line of cosmetics for Calvin Klein.
Charlotte Tilbury
With more than 25 years of experience under her belt, Charlotte Tilbury is considered a legend in her field. From being a permanent favorite of designers during fashion weeks to successfully launching her own skincare and beauty brand that is now worth millions, she has established herself as a powerhouse of the makeup industry. Her style of work and aesthetic was heavily inspired by the era of supermodels that redefined standards of beauty and really embraced the different styles of makeup and hair.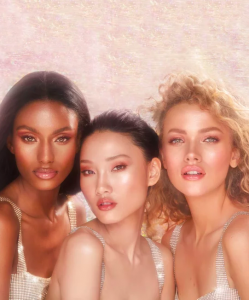 Also known as the red carpet queen, Charlotte is the magic force behind some of the most elegant and striking looks of Hollywood A-listers on the red carpet like Nicole Kidman, Penelope Cruz and Kate Moss. 
Not only is she considered makeup royalty, but she also turned into a wildly successful entrepreneur with her beauty line reaching triple-digit figures in pricing. The highest rank of appreciation she received was in 2018, when she was awarded the MBE by the Queen for her dedicated and committed services to the fashion industry.
Where We Started And Where We Are
To simply say that makeup has come a long way since being an accessory to fashion would be an understatement. Nearly every decade can be characterized by specific makeup trends, be it on the runway, pop culture, or even for the influencer next door. 
More recently, makeup icons have permeated into the world of beauty blogging and vlogging. Some successful beauty influencers have gone on to build empires of their own. It is quite likely that the next list of off-the-runway makeup stars in less than five years would include more of these bloggers. That's the beauty of the democratization of fashion and beauty- talent always shines.