Evolving Trends For Changing Times: How Fashion Adapted To Consumer Perception

9

min read
Reading Time:
7
minutes
It is hard to believe that fashion hasn't always been the same, 'evolved' version of it that we see today. Haven't we all had a good chuckle at the idea of fashion in the eighties, or even the seventies? Haven't we let out a collective sigh for all the women who suffered through the corset era in Victorian times? Anna Sui, one of America's most recognized fashion designers once famously said, "To me, fashion is like a mirror. It's a reflection of the times. And if it doesn't reflect the times, it's not fashion. Because people aren't gonna be wearing it."-She couldn't be more right.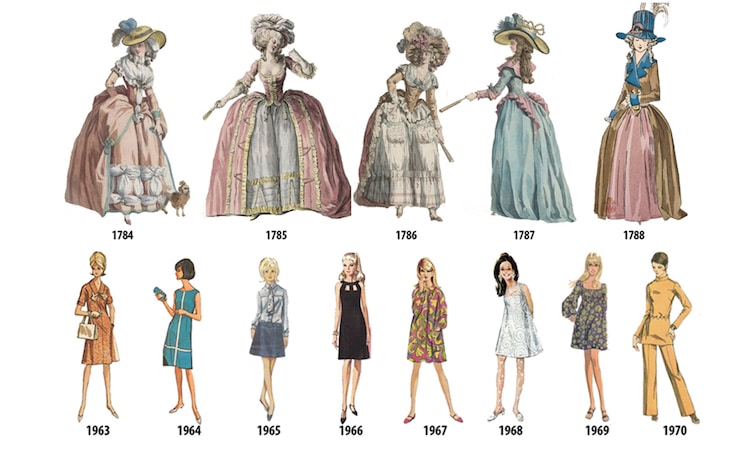 What is fashion, if not a representation of society itself? We need only to look as far back as a time when heels and powdered faces were a hot trend with the men. In those times, men occupied the most prominent position in society and therefore, the best of fashion and grooming was reserved for them.
In stark contrast, unisex fashion is one of the dominant fashion trends today. Denims have blurred gender lines significantly, but the rise of boyfriend jeans, narrow and cropped pants for men, unisex makeup brands and even accessories that serve all genders demonstrate the fact that we live in genderfluid times today.
For fashion brands, this obviously means constant evolution. In fact, fashion brands have a powerful social role  of enabling change through subtle, seemingly everyday choices. How can they stay relevant to the times? The rise of the streetwear genre offers some valuable lessons.
Lessons From The Rise Of Streetwear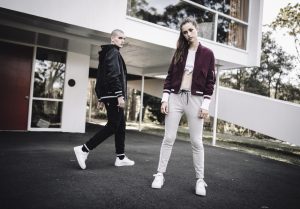 Streetwear is such a massive trend today that even high fashion houses like Louis Vuitton have started pulling off streetwear collaborations. As a trend, it evolved in tandem with hip-hop and rap as expressions of social angst. The growing power of the industrial revolution led to a generation that was disillusioned with norms and processes and expressed itself through music, dance, street art and of course, fashion.
The stereotype of the 'street kid' was thus born. Today, streetwear dominates nearly every collection from all kinds of fashion labels. It has become a symbol of comfort and individual expression.
There's much to be learned from the streetwear explosion and the brands that made the most hay while the sun shone. It is safe to say that entire brands like Nike and Converse have been built on, and thrive on, this seemingly undying trend.
Streetwear evolves continuously. While the basic principles remain the same, there is absolutely no end to inventions in this domain from bright bomber jackets to high-top sneakers and so much more. Lululemon's introduction of athleisure in 1998 was a clear evolution of streetwear into something more. In its new avatar, athleisure is a trend in itself today, but it still caters to those people seeking comfort and style at the same time.

It meets the need for comfort. Today, comfortable clothing that allows people to navigate crowded cities is a major requirement. Streetwear has a high comfort value, and as an added bonus, it is also immensely stylish.

The third reason why streetwear is so popular is also the most important- the very definition of streetwear is amorphous! Junk jewelry features on the list as much as a flannel shirt. Streetwear can be interpreted in so many different ways, making it everyone's favorite, forever new kid on the block.
Looking Back- Fashion Over Time

When exactly did fashion start becoming fashion? In other words, when did people first realize that clothes could serve a purpose beyond basic convenience? The very first fashion designer existed in 1858, but fashion itself is a much older phenomenon. And as always, it was starkly reflective of its times.
We cannot discuss the beginning of fashion without talking about corsets and gowns. These entrapments, for lack of a better word, were the Dark Ages' answer to aesthetics. It should come as no surprise, then, that corsets were also worn by some men in order to alter the appearance of their bodies in an age where the display of physical prowess was everything.
The concept of an ideal female body was also born during this time. In fact, corsets and gowns were designed to enhance the 'hourglass shape' which was considered desirable and attractive. Where there are followers, there are also detractors, and in the 1820s, the controversy surrounding their use was one of the most reported articles in newspapers of the time.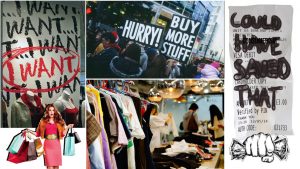 We've discussed a bit about the rise of streetwear as a response to growing angst because of being put into boxes. The next big wave of changing fashion preferences came with globalization- more specifically, the opening up of Asia as a hub for manufacturing. In the eighties and nineties, fashion brands realized just how much production they could ramp up by outsourcing it to the Far East. The spare revenue margins were then used for better advertising campaigns that could reach more people.
This unprecedented growth in retailing was supported by the advent of the internet. With people across the globe now connected by shared preferences, brand awareness began growing on a global scale.
Supported by advertising campaigns that could now grow digital, the fashion movement from then until even a decade ago was marked by consumerism. Branded clothing and accessories have been in high demand- so much so that entire markets have been born to cater to the needs of people who crave for the brand but cannot quite afford it.
Fast fashion pitched in as a more moderately priced, in-trend alternative to expensive luxury. In a best-of-both-worlds spin, fast fashion labels today offer both the convenience of price and availability, as well as the trends that are the most current.
Time For Yet Another Change!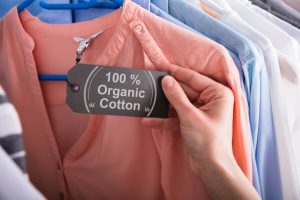 By now, it is easy to see that fashion is forever changing. Millennial shoppers have been on the buying scene for quite some time and Gen Z has just entered the playing field. For a generation that has grown up connected, witnessed the pitfalls of mass production and sweatshops and also appreciates the precarious balance in which the planet hangs today, more sustainable fashion choices are the way to go.
It isn't so strange, then, that the new crop of shoppers isn't looking for a cheap bargain. Instead, they prefer to invest higher in pieces that are likely to serve them for a long time to come. This ups the ante for brands that have the exact opposite business model, but it also offers a chance to evolve with the times.
For one, today's shoppers believe strongly in the brand story. Some brands like Zara, H&M, Mango and even digital platforms like ASOS.com already have the benefit of consumer attention. They can leverage this attention to demonstrate how they are making different choices from the ones they may have made so far.
In fashion retail, there are no good and bad choices- only business decisions. As the demands of shoppers change, these brands with a strong supply and demand network have the best shot at succeeding. They can give new consumers what they want, at the scale that they want.
Can sustainability be a lasting trend in fashion? The only relevant answer to that question is that it has to be. The new wave of consumers has already made its choices and they know what they believe in. It is now for the fashion brands to figure out how best they can cater to the new, evolved needs.
A Sneak Peek Into The Future
Where will the evolution of fashion take us next? We see a growing demand for fashion that is targeted towards the individual. Technology, as well as new inventions in the field, make that a far closer reality than we can imagine.
Personalization and custom suggestions will be expected of every brand. With the depth of information that consumers provide with every click and interaction, they will expect brands to know and to proactively suggest options to them. Shoppable videos and chat-based personal stylists will change the face of online fashion shopping.

As a move towards more sustainable clothing, customers and therefore their patron brands will begin exploring alternatives to traditional textiles made of water-hungry cotton, fairly cruel silk and denim whose production exhausts our natural resources. Clothing made of hemp fibers, banana extracts, and vegan leather will become more mainstream.

Ironically, none of these techniques are new- most indigenous communities already use these materials to make their clothing. The challenge for brands and consumers alike will be in producing them at scale while also protecting the ecosystem at large.

Fast fashion brands, leveraging the power of their market position, will be the first ones to adapt to changing needs. Indeed, some of them already are. For all the criticism that Zara's new logo received, there's no denying the fact that it represents an edgier, leaner brand with a laser-sharp. Brands must now try to move beyond just these aspects to actually focus on different operational models and longer-lasting products.

Decision fatigue is real and in a connected world, it is only likely to get worse. Mark Zuckerberg wears the same colors each day to avoid having one more thing to think about. Brands like Marchtee cater to a growing crowd of people who want less to do with choices and more with function. Capsule collections made a small splash a few years ago, but they're likely to recur with people wanting to buy a set of clothes that just work with each other.

More luxury fashion houses will go down the Louis Vuitton and Chanel route to collaborate with brands that have a better influence over the current generation. As is the case now, social media influence will be a huge determinant in what is and isn't considered fashionable.

Smaller, artisanal brands will have the advantage of flexibility and they will quickly adapt to give consumers what they want at different points in time. Case in point- AllBirds shoes.
The best thing that fashion brands can do to anticipate what the future will look like is to always have one ear to the ground for social and economic movements that are likely to cause a mass shift in preferences and prepare for these changes even before they arrive.