7 Things Fashion Retailers Can Learn From Netflix's Emily In Paris

6

min read
Reading Time:
4
minutes
Netflix's Emily in Paris created by Sex and the City's Darren Star is a racy, binge-worthy crash course in fashion marketing! The Netflix Original series is set in Paris, the world's fashion capital, and each episode in the 10-part series bustles with glamorous product shoots and fashion events, packed with drama. The plot of the show too, revolves around creating catalytic marketing campaigns for iconic fashion designers (from the likes of Chanel to Yves Saint Laurent!) What's more, the central character Emily Cooper— played by actor Lily Collins— is a 20-something marketing graduate from Chicago, who aspires to make it big by rolling out successful marketing campaigns in her new workplace!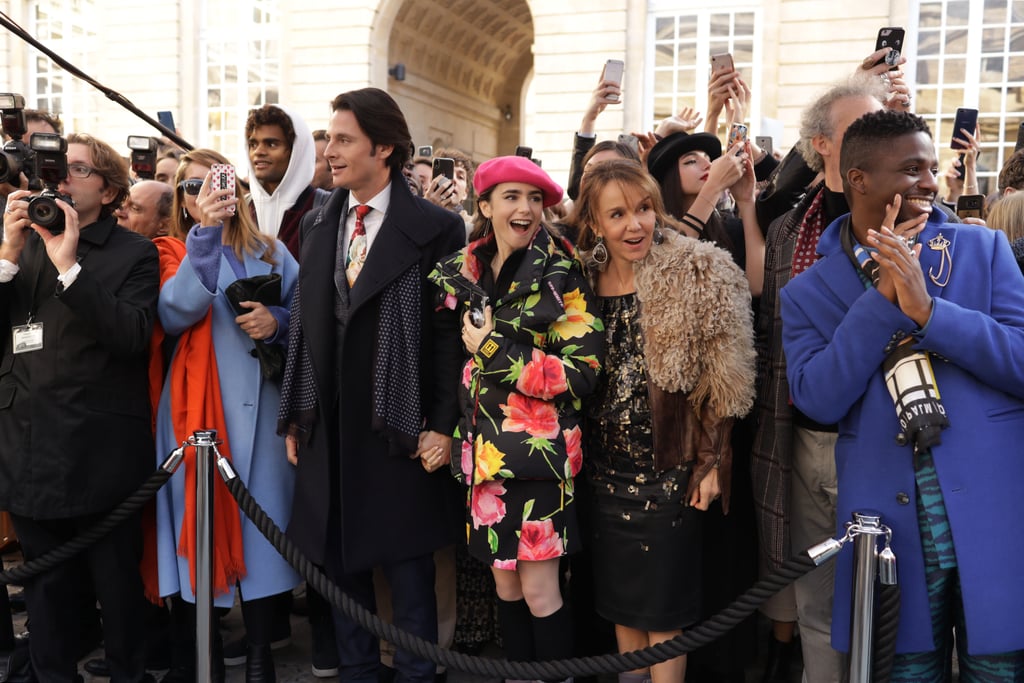 As Emily Cooper settles into the French capital, and cements her footing as a brand strategist and manager, she delves head-first into creating striking campaigns for fashion designers. Each episode surmises a relevant takeaway that fashion brands can use to really drill down marketing strategies in 2020.
Here are 7 lessons from Emily in Paris to build a successful, futuristic fashion brand in 2020:
1. Meaningful social media engagement is everything
The first episode of Emily in Paris covers fashion marketing's hottest topic in 2020: heavy focus on social. And this doesn't simply mean diverting heavy budgets to increase followers:
In Emily's words, meaningful social media engagement involves "building content, trust, interest and engagement."
2. Social movements demand sensitivity
Emily's first product shoot is for a fragrance brand, and it features a model, stark-naked, walking down the streets of Paris wearing nothing but a perfume, greeted by looks of approval from men, fully-dressed in suits. An appalled Emily calls out the campaign as sexist, and tone-deaf to social movements like Me Too and Times Up. The client remains dubious, claiming instead that the campaign is sexy. Finally, they decide to post the campaign on Twitter with a poll: "Sexist or Sexy" to be sensitive to the political climate. And the poll goes on to receive incredible impressions!
The takeaway here? Brands cannot ignore social movements. They need to strike a conversation with their community from time to time and voice their opinion. Today's consumers want brands to take a stand, and they don't shy away from calling them out.
3. Fashion is incredibly personal
Much like real life, Emily in Paris features a diverse range of characters, each with a distinct style profile. Emily is armed with her Chanel bags and coats, plaid bucket hats and monochrome outfits. Her friend Mindy, who's relocated to Paris from China, has a taste for puffed sleeves, pastels and panama hats. Emily's Parisian boss Sylvie, meanwhile, is the epitome of French chic. Her sleek pencil skirts, off the shoulder knits, and cutout dresses can easily be a fall moodboard.
It's important that fashion brands understand the depth of different style profiles. And cater to individual shopping preferences tailored to geographies and seasonal trends. (If you're a fashion retailer looking to provide customized experiences to shoppers using AI and technology, click here)
4. Luxury for the masses
Emily Cooper makes an excellent case for extending luxury to the masses— she claims that every shopper eyes luxury goods, irrespective of its affordability. Everyone aspires to own a luxury product, even if that means spending a large amount of money to buy a bag charm! Although a bag charm is considered ringardé (basic) by distinguished designers— it is really the only thing a 20-something can afford to buy!
And it's true— luxury brands cannot thrive on "exclusivity" alone. They must also produce capsule collections or lower priced products that are, in Emily's words, "just ringardé enough", to be within the reach of the consumer.
5. Influencer marketing is passé
The show progresses and Emily's Instagram gains thousands of followers with each passing day in Paris. Consequently, luxury brands invite her to influencer soirées to market their products on her Instagram. She doesn't take this too seriously, however. Emily remains keen on nailing down branding strategies and distinct messaging for labels, versus basing everything upon "shallow influencer shoutouts."
A good example of a marketing strategy is embedded advertising – for example, if a brand gets a product featured on Emily in Paris, it is likely to fly off the shelves once the show premieres. (In fact, Top Shop reported a spike in the sales of bucket hats after the premiere of Emily in Paris!)
There is no refuting the visibility that influencer marketing provides, but fashion retailers must understand that long term engagement and community building stems from grounded marketing strategies.
6. Off-black is not black
Sylvie, in an iconic scene that is now an incredibly popular Emily in Paris meme, dismisses Emily's "black" outfit, calling it off-black. Young shoppers aren't looking for a red dress or blue blouse. They have specific needs from a brand, and are likely to shop using detailed phrases — carmine red, powder blue or off-black. And this is not just in terms of colour, shoppers are searching for specific silhouettes, fabrics, sleeves and more.
Fashion websites should display relevant products when specific keywords are typed in. Ecommerce experience can't be basic or superficial. In physical stores, retailers must train their sales personnel to understand fashion-specific terms.
7. Fashion weeks are so… 2019
The last episode in Emily in Paris makes a case for pushing the boundaries via a guerilla maneuver. The client in the show breaks away from fashion formats that have been the norm for decades now.
In real time, given the pandemic, Balmain, Moschino, Burberry, Miu Miu, and Prada have really kicked things up a notch. For the launch of their Spring 2021 collection, they debuted their line in really creative, digital formats. Prada even reported a 16 X increase in viewership from last year!
2020 is certainly the year for change and the right time for fashion brands to experiment with seasonal shows.
While Emily in Paris continues to receive mixed reviews, audiences have fallen in love with characters Gabriel and Camille. Gabriel, primarily because of actor Lucas's textbook good looks and charm. Camille, because she is genuinely nice, is resourceful and shows up exactly when you need her to.
The takeaway for fashion brands? Be like Camille. Social messaging, Ecommerce experience and in-store service have to strike the balance between being helpful and remain non-intrusive.
Read More Ecommerce challenges
Read More Virtual dressing room