Ecommerce in Southeast Asia: Top 5 Emerging Trends in 2022

7

min read
Reading Time:
6
minutes
According to a Google research paper, the internet economy could grow to $250 billion in 2025 in the Southeast Asian region alone! While early entrants to the picture like Alibaba hold monopoly in some ASEAN countries, the scope of opportunity is massive enough to welcome new entrants.
eCommerce in Southeast Asia presents some unique challenges, such as a difference in economic growth and cultural preferences across member countries. For example, the GDP of Singapore exceeds that of Cambodia by over ten times. Also, Singapore is considered a more cosmopolitan country when it comes to the latest trends in retail, which means that a new eCommerce company may have a better opportunity to succeed here than anywhere else.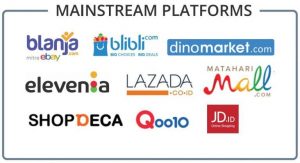 Luckily for retail tech, there is also the great equalizer- a smartphone.
Smartphone manufacturing has always been happening in Asia, but newer brands have introduced cheaper models with powerful processors which effectively put a phone in every person's hands. Meanwhile, improving access to fast, reliable internet connectivity is one of ASEAN's top priorities right now. It is only a matter of time before the Southeast Asian consumer discovers the many benefits of shopping online, and fashion retailers gear up for the opportunity set to benefit immensely.
The ASEAN Connect
In what is perhaps the most comprehensive internet policy in recent times, the Association Of Southeast Asian Nations has followed through on a valuable lesson- when eCommerce growth comes to new geography, it doesn't wait around for too long before becoming the offering of choice.
In India for example, eCommerce regulations continue to be put in place even as the industry itself grows to over $30 billion. Taking away a valuable lesson, not only does ASEAN want to provide seamless internet access across the region, but it also wants to focus on educating both the consumer and the service provider on best practices, plus putting in place consumer protection mechanisms that are specific to eCommerce and online selling.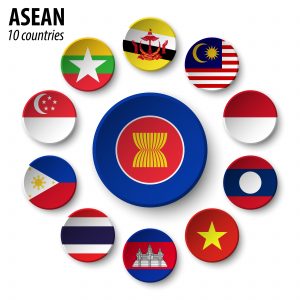 A framework is being developed for safe online transactions, buying and selling policies across the border for ASEAN member nations, etc. which makes it a vision suitable for at least the next decade, if not more. Such a policy is encouraging for both the brand and the consumer because it brings in trust and transparency.
With this development, quite a few eCommerce trends are becoming apparent in Southeast Asia. Here, we take a look at some of the latest trends in retail and what is driving them.
Top 5 eCommerce Trends In Southeast Asia 2020
1. Making Better Decisions With Data
The use of data to make decisions is perhaps the biggest make-or-break in business, and particularly one as volatile as retail tech. eCommerce is particularly suited to data collection because it tracks the customer at every step of the way.

Bigger ecommerce brands in Southeast Asia are using data to make key decisions on forecasting and purchase planning. As an emerging market, customer preferences evolve over time and access to accurate data gives brands a better chance at success. But that's not all! Brands like Alibaba also use data to manage their inventory better and the supply chain is fully integrated at all levels.

Startup fashion marketplace Zilingo was born to help traditionally offline retailers in Southeast Asia begin to sell online through a trusted platform. Over time, they also discovered that supply chain issues plague traditional retail in the region and eat into retailer profits, so they began using collected data to help these retailers plan their sales and inventory better.
2. Selling On Social
Even as eCommerce was and is finding its feet in a new region, social shopping has been around for a while with the Facebook Shop feature. Hence, it comes with a greater degree of trust. With shoppable features being launched by Instagram and Pinterest, any brand that isn't using social media to sell in the region is losing out.

L'Oreal, for example, already has a shop feature on its social media pages, and this leads to increased visibility and conversions for the brand.

3. Subscription Shopping Sets The Pace
For a brand, competition today is usually not on parameters of price or product, but instead on experience. Great consumer experience is one of the latest trend in retail, which is why many brands in the region are looking to sell Direct-To-Consumer.

In the west, DTC as a sales practice has taken the eCommerce landscape by storm and contributed to the success of brands in retail tech like Glossier, DollarShaveClub, and Bonobos. With greater control over their messaging and interactions, brands have the opportunity to build loyalty through direct interactions that go beyond just making a purchase.

A similar course is also being charted in Southeast Asia. The region is not new to subscription boxes, and subscriptions, as we know, are a great way of building a continuous revenue stream. Now, with the advent of DTC selling, subscription boxes come with an added layer of trust and familiarity. Services like Bokksu and Freedom Japanese Market are huge hits.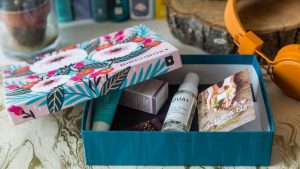 Everything from food and makeup to stationery can be sold through a subscription service. What's more, it is much easier to plan for inventory when you know you have assured customers for the next quarter, or even a year.
4. ASEAN Will Continue To Focus On eCommerce Regulation
What happens when you put together a market that is newly acquainted with the internet, and a ton of new eCommerce trends promising big things? Not good things, we believe, and so does ASEAN apparently.
For eCommerce to flourish, the banking system needs to be dependable. This is precisely what ASEAN policies are now geared towards. Both banks and non-bank operators are growing in the region, as are the regulatory laws surrounding online payments. Responsibility is also being distributed across the board to make the retailer, the payments provider and the customer empowered to know how best to protect their information.
5. Rise Of Super-Apps
To be sure, Super-Apps (apps that integrate a multitude of services) are not new. These apps can help with everything from buying the latest trend to booking tickets to shows, requesting home services, helping with order delivery and so much more.
It makes sense for brands with one set of investments to use them for several others as well. A classic example is UberEats, which leverages the existing network of driver-partners to deliver food on the way. Uber however, has had to make an unceremonious exit from the region and Grab and Go-Jek are swooping in to fill the gap. They offer tough competition to eCommerce retailers by delivering products in record time.

What seems like a challenge at first look is actually a great opportunity for retailers to go omnichannel with far greater ease. By partnering with Grab, for example, they can have online orders delivered in record time. Buy Online, Pick Up In Store orders can become an experience in themselves with a calming ride to the store in a Grab taxi. These are opportunities that brands would do well to explore.

A super-app can become competition, or serve as a partner, depending on the application. Due attention, however, would need to be paid to data sharing.
An Opportunity Waiting To Grow
As a cohort, the Southeast Asian consumer is younger and richer than the previous generation. Most internet users and adopters in the region are under the age of 40, and the average income in the region is far higher than even in the United States. Plus, several people from countries like the UK are moving to Southeast Asia to explore a new market and new work opportunities- they bring in global awareness of brands and in turn encourage more brands to enter the region as well.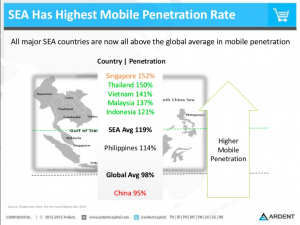 There's also another crucial element that differentiates a Southeast Asian from their western counterparts- they spend a lot longer on their phones. Blame it on WeChat, but the average Southeast Asian spends five hours online as opposed to roughly four hours in the United States. More time online means more eyeballs for brands smart enough to advertise in the right places.
While it faces intense competition from Amazon, Alibaba, and ASOS, Zalora is an example of how brands can enter the market successfully. It has warehouses in every country in the region to help keep up with the order fulfillment speeds of its competitors. They have also managed to scale very fast with presence in six geographies in under six months- an ambitious target which was only achievable by spending time on researching market trends.
With time, more brands will make the entry successfully and probably generate sales that surpass all expectations and benchmarks. Southeast Asia and eCommerce are a match made in retail heaven, just waiting to happen.