6 Tips To Boost The SEO Of Your Ecommerce Website In Time For The Holiday Season

7

min read
Reading Time:
6
minutes

Search Engine Optimisation or SEO is the process of affecting the online visibility of a website in a search engine's unpaid results. With the holiday season around the corner, websites need to step up their game and get ready to make the most of it. The longer you postpone an SEO audit, the larger the share of the Christmas shopping pie you lose. The Holiday season is an ideal time to show friends and family that you remember and care for them. People who forgot to buy gifts during the Black Friday and Cyber Monday sales will be in a huge rush to find the perfect gifts for their loved ones.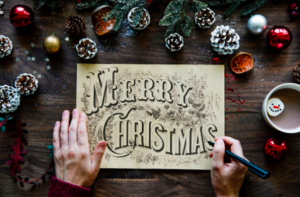 With a huge crowd in almost every retail store and acute product shortages, consumers are forced to turn to ecommerce sites. During the holiday season, the number of first time online shoppers spikes up. With a lucrative market opportunity, ecommerce companies are on the cusp of a huge windfall ONLY if their customers are able to discover the products they are looking for. The website needs to rank high on Google's SERP (Search Engine Results Page).
Google searches are listed sequentially, but the click-through rate (CTR) is exponential as you get closer to the top. There is a 67% difference in CTR between the No.1 and No.2 result on Google search
– Forbes
With such a stark difference in CTR, it is very important to nail down the top personalized search result because anyone who searches for a particular product is a high intent shopper who knows what they are looking for. Here are 6 quick tips to change your SEO game!

1. Need for Speed!

With your website getting swarmed by a large number of visitors, they can be converted to shoppers only if they get what they want and they get it fast.




Website speed and load time are absolutely essential to providing a great experience to your shoppers. An ecommerce website peppered with images is bound to take some time to load by default so it is very important that you ensure that you're giving the best possible experience to your shoppers while keeping your site blazing fast. 

Google uses site speed as a signal to rank pages. 
According to Moz,
"Google has indicated site speed is one of the signals used by its algorithm to rank pages. And research has shown that Google might be specifically measuring time to the first byte as when it considers page speed. In addition, a slow page speed means that search engines can crawl fewer pages using their allocated crawl budget, and this could negatively affect your indexation."
Don't worry, working at the speed of the site is not as hard as it seems. Here are 3 simple hacks to significantly boost the speed of your website.
Reduce the number of redirects and plugins on your website

Enable browser caching and optimize images to decrease your loading time

Compress your HTML, CSS or JavaScript to boost the server response time.
Implementing these hacks take only a few minutes but they can make a massive difference to the speed of your site. With these done, you are well on your way to handling the holiday traffic!

2. Design Different

Shoppers who arrive on a website to check out offers may leave immediately after finding them. It is up to the designers to keep the website interesting and keep visitors engaged. This will increase the time spent on a website which is an important metric for SEO. The design must be approached hand in hand with digital marketing and hiring a professional web design agency will help you go a long way in retaining and converting visitors. 

On the other hand, the duration of the visit is good only for as long as it's efficient. Namely, being lost on your e-store will make your audience stay longer but it does diminish their customer experience and, therefore, their chance of coming back. In order to help facilitate this discovery, you need to focus a bit on features like categories, product titles, descriptions and product tags. Tools like VueTag can automate this process, thus ensuring that you achieve this with minimal effort and maximum efficiency.
3. Amp it up!

A website which receives a lot of traffic is certainly going to rank higher than a site with lesser traffic. Metrics like traffic, bounce rate and time on page play a major role in boosting the SEO rank of your website. But wait! We are trying to optimize the page so that we can get traffic but now, getting traffic seems to be the way to get more traffic. How do we do this? First, make sure every visitor becomes a customer. You can do this by showing them the right products tailored to them throughout the website. From the search bar and the homepage, right up to the checkout and shopping cart abandonment email, shoppers should be shown products unique to their style. This will ensure they return for more. Platforms like Adroll, allow you to retarget visitors who come to your site once. This will show them the product whenever they are browsing on other sites. This increases the chances of them converting at a nominal rate. 

Next, grow organically. Give all your customers a referral code with an offer for them and the friend they refer. This will incentivise them to talk about your website and guarantee organic growth in traffic to your website.

4. Money, money, money!

Websites who have a very low footfall may need to use other methods to drive some traffic. Search Engine Marketing is the process of gaining traffic and visibility from search engines through both paid and unpaid efforts. Paying for results is also called as PPC or pay per click. Results are displayed on top of the SERP for the keywords you bid for. Platforms like Google AdWords offer different methods of targeting and bidding. You can drill down on the location, gender, demographic, age and other features and set an ideal target audience to bid for.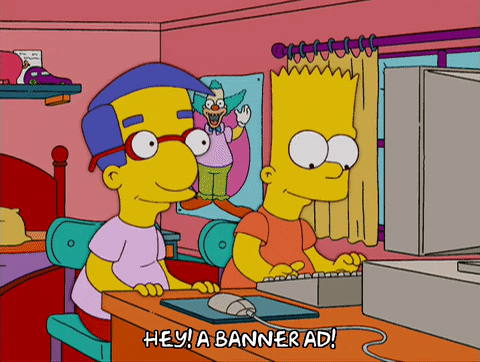 But the one thing you need to remember about ads is, while ads are a great way to get an initial push or a nudge, it is not at all sustainable to drive a majority of your traffic through ads. Ads are expensive and they should be used only for an initial boost in traffic. After this, organic traffic should take over.

5. On-site optimization

On-site optimization is a series of hacks and tricks you can use to boost your position in the SERP. Things like labelling your h1, h2 and h3, naming, captioning and Alt-tagging images properly, using meta titles and meta descriptions, having a sitemap, having no broken links, etc. contribute to on-site optimization.
Apart from this, ensure all products on your site have succinct and accurate titles, explanative descriptions and are tagged descriptively. An AI-powered auto-tagging tool can help generate SEO ready tags, titles and descriptions.

6. Gotta Link em all!

Google's algorithm loves good backlinks. And by good, I mean links from reliable, aged domains. This means you're going to want to generate links from reliable websites by organically connecting with them. Social media backlinks are also great. In fact, the whole "If you type idiot on Google search, Donald Trump's face shows up" was mostly caused by Reddit and other social media which linked to his website with the term idiot. This proves that social media backlinks do have a major say in your SERP ranking.Just as you ask for links from good domains, remember to link to great articles/domains. Make sure that these links are actually useful to the person reading them. Quality links from your website will make them sit up, take notice and link you as well. Also, links may turn dead over the course of time, which is why you should look for broken link checker tools to help you out.


Conclusion

Search Engine Optimization takes time and effort but the payoffs are huge. Implementing these 6 hacks is not just going to give you a boost in time for the Holiday season but it will ensure you stay on top of the Search Engine Results Page for a long time. Being the first in the SERP can boost chances of selling by more than 60%. But, SEO alone cannot make miracles happen. In the holiday season, it is crucial that you step up your service levels and deliver products as soon as possible. With the likes of Amazon offering 1-day deliveries, you certainly don't have the luxury of time. With great service and a solid SEO plan, you can be sure, 'Tis the season to be jolly!