Creating Experiences for the Now and Future Brand

6

min read
Reading Time:
5
minutes
If there's one thing that super brands like Nike, Diesel and Burberry excel at, it's forming close associations with powerful human emotions. The stories they tell and the people they endorse give their products an aura of positive energy — the pleasurable but manufactured feeling that you can be empowered with a pair of high performance sneakers, stay real with distressed jeans or walk into a room wearing a trench coat and exude status and desirability.
This aura not only feeds into the unconscious impulses that shape fashion appeal for people, but also helps strike a practical balance for brands. For instance, luxury houses constantly need to walk the line between emphasizing their out-of-reachness which helps them fix their price line, and staying relatable for mass appeal which drives revenue.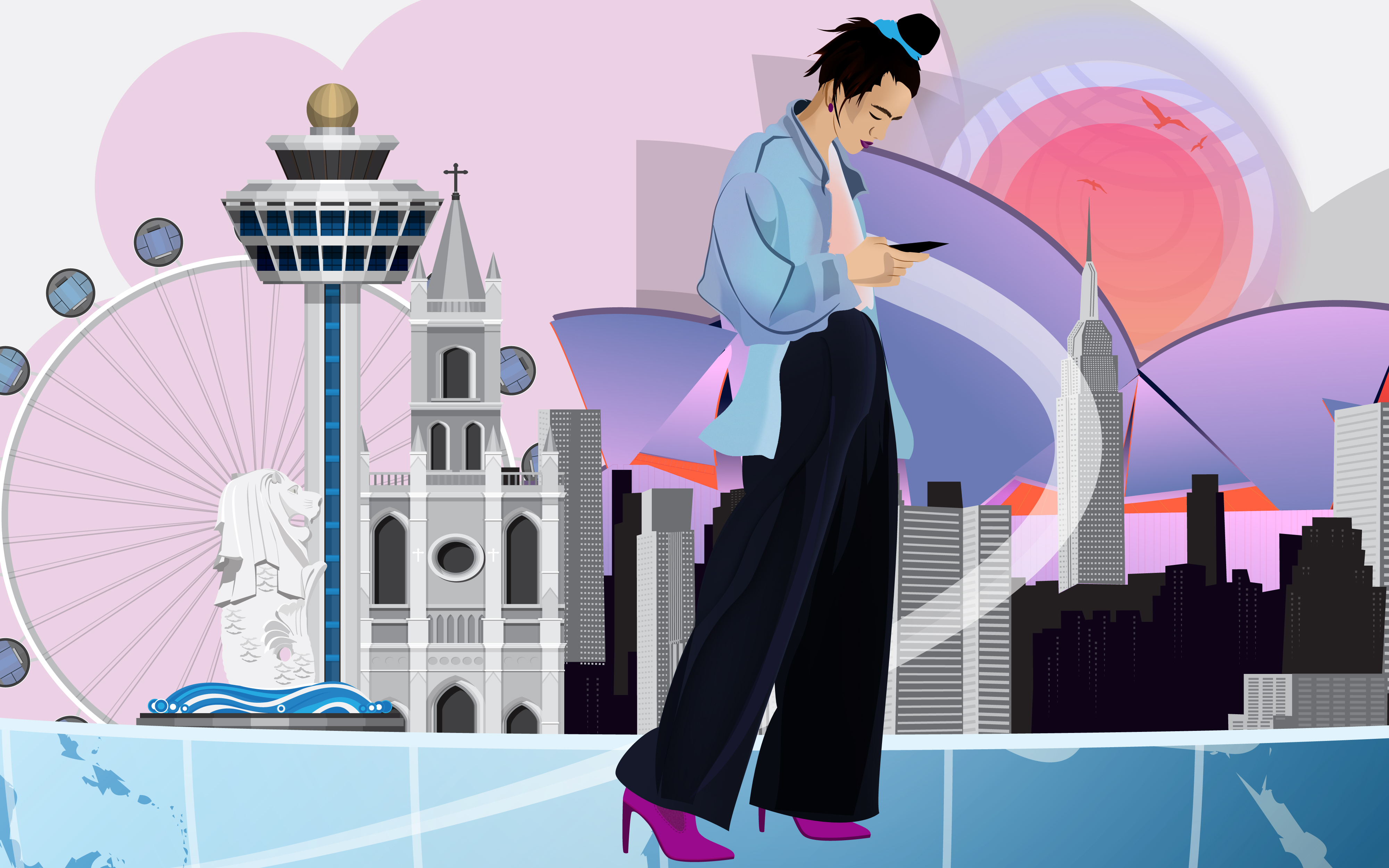 Whether it's the provocative Calvin Klein ad of yesteryear starring Brooke Shields, the Kenzo tiger iconography signaling its revival in the past few years with its elegant hip factor, or the recent Chanel data center runway which featured 'intimate technology', brands sell people different emotions by embodying their fantasies and desires.
And as the worlds of fashion and tech entwine and merge, it is opening up possibilities to create seamless dimensions of experiences that heighten this fantasy and bring it closer to reality.
Trend Prediction and the Experience Framework
Fashion relies on the unique experience created by the subjective, timely juxtaposition of product and story to reach its audience. And this is constantly recreated to keep up with the shifts in the industry.
In an episode of the podcast 99% Invisible, Sarah Owen — trend forecaster and the Senior Editor of Digital Media and Marketing at WGSN — explains how trends affect the experiences brands create. As an example, Sarah talks about how role models for Gen Z aren't movie actresses, but fashion models who wear couture on the runway and have visibility on Instagram and magazines:
"This consumer base has been primed to be the next luxury consumer. And that's really come to fruition now. Two years ago, it was…still a testing idea with some retailers."
And WGSN is already preparing for what comes after: Generation Alpha. This constant churn in what people grow up consuming and the change in their lifestyles heavily influence the fictional universes brands create within their stores. And technology plays a big part in both predicting these shifts and making them come alive for digital natives.
But let's take a step back. What does an experience consist of? In their book 'Technology as an Experience', John McCarthy and Peter Wright construct a framework for experiences, breaking it down into four parts:
Compositional — how all the elements of an experience come together as a cohesive whole.
Sensual — how the design, atmosphere and overall texture makes us feel.
Emotional — what emotions color the experience for us.
Spatio-temporal — what effects do place and time have on our experiences.
If we analyze the work of successful fashion brands with this framework, we can see that most of them hit these chords in their own rhythm. It can apply to any domain, whether it's fashion or technology, but it always revolves around people because they are hardwired to be driven by their own life experiences.
People want to learn something new and exciting when they shop. They want to be perceived as being cool and in with the right set. When a person shops at vintage record stores for The Doors, or wears a Louis Vuitton scarf or browses Nietzsche in a book shop, he or she is consciously projecting their self identity outward and saying, 'This is who I am'.
Only now, they're not just doing it in stores, they're saying it on social media and looking up to influencers to mould their opinions. And as a consequence, stores need to take into account the barometer of social media sentiment while planning their product buys.
We talked to Katia Jones, the Buying & Planning Director at Kit and Ace, Europe, who says that this impact is considerable.
"I think social media has quite a big impact on buyers these days. Particularly certain social media mavens that really pioneer the trends and encourage the rest of us to follow their brave and inspiring choices. I am thinking women like Natasha Goldenberg, Veronika Heilbrunner [and] Andy Heart for example."
Consumers are also browsing products on their phones, buying things online, and giving mobile and web apps permission to access their behaviour patterns and personal information. There has never been more access to what the customer likes and a bigger opportunity to create hyper-personal experiences for individuals.
World Building — Moving Beyond Retail Theatrics
Technology's impact on building meaningful experiences is being explored by a burgeoning set of future-focussed businesses today. But experiential retail has deep roots. It's not just something that's popped up with the burst of technology advancement. There's a lot to learn from the brands who are already getting it right.
One of the first stores to truly understand how to make a retail setup feel nurturing, exciting and comforting at the same time is 10 Corso Como. Birthing the term 'concept store', it's one of the oldest (it celebrated its 25th anniversary this year) and most influential stores in Milan today.
Well, the word store may be a misnomer. High Snobiety calls it a fashion and art gallery. Suzy Menkes, Vogue editor, calls it the hub of cool — the place everyone in Milan who loves fashion, who loves style, who loves art cannot miss. The website itself feels like entering a fantasy world chock full of cafes, books, art exhibitions and events with a strong design aesthetic.
And Carla Sozzani believes that 10 Corso Como is not only a place where art, culture and commerce meet, it's also a place where culture is as important as commerce. They sell clothes, but they also let people experience what's in the store, exchange opinions and simply 'do whatever they want'.
The difference between 10 Corso Como and a majority of other stores who provide an experience is that, at the core of all the pageantry there is soul. It has a strong set of human-centric values that complement the way business is done. As we move into the future where technologies like virtual and augmented realities become mainstream, digital and physical channels are unified and brands have the ability to design intimate experiences for individuals and community experiences for the larger ecosystem of customers, the one thing that tech cannot give them is soul.
And the brands who get it right and understand the nuances of people's wants and healthy desires now, are the ones who'll have the edge when they start designing multi-dimensional experiences for their customers in the future.
Disclaimer: Mind Over Matter is an editorial series. The featured opinions in this article are not an endorsement of Vue.ai or Mad Street Den.