Three Ways Coronavirus Is Impacting Retail

2

min read
Reading Time:
2
minutes
As the Coronavirus (COVID-19) continues to spread rapidly across the globe with 98,000 reported cases and counting, the global retail industry is trying to deal with the uncertainty of its intensifying impact. How exactly is the Coronavirus disrupting brands and retail functions across the globe?
1. Cancelled Fashion Events—
Versace has postponed its Cruise 2021 show meant to be showcased in May this year in the US and influential fashion labels such as Giorgio Armani, Gucci, Chanel, and Prada, have hit the pause button as a precaution of the Coronavirus.
At the Milan Fashion Week that wrapped up in February, the Giorgio Armani Women's Fall Winter 2020-21 fashion show was filmed behind closed doors as a preventive measure. 
The world's biggest retail event—Shoptalk 2020—scheduled to happen on March 22, has been postponed to the end of the year.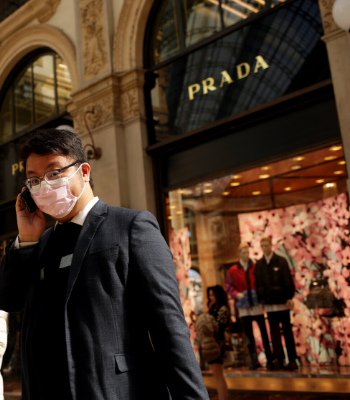 The fear was also palpable at the Paris Fashion Week, where the most noticeable front row accessory was the mask and the quintessential Parisian air-kiss was replaced by the upper-arm squeeze. LVMH also cancelled its coveted cocktail reception that celebrates young designers.
Tokyo, Seoul, Beijing and Shanghai fashion weeks, which were originally scheduled to take place in March have been either cancelled or postponed. 
Designers of the cancelled Tokyo Fashion Week will present their collection online. Armani also live-streamed the show on its Instagram account.
2. Coronavirus Disrupting Supply Chains—
Government travel restrictions laid to help prevent the spread of the Coronavirus has severely impacted the retail supply chain.
China serves as one of the biggest manufacturing hubs for many international fashion brands—from H&M to Tory Burch. Sellers listed on e-commerce marketplaces like Amazon are also having trouble replenishing inventory because China is their main source of supply. As the outbreak has affected the movement of people and goods due to lockdowns, supply chains are running dry. 
HBR predicts that "the peak of the impact of the Coronavirus on global supply chains will occur in mid-March". Stuck between 'prevention is better than cure' and 'keep moving forward', the retail industry has an unexpected challenge at hand. 
3. Created A Surge In Online Shopping—
Demand for online grocery and food delivery has skyrocketed in lieu of the Coronavirus.
The Guardian reported 49% of buyers would consider shopping online exclusively if the Coronavirus outbreak continues to worsen and that they will avoid buying from international sellers that ship products directly from China. 
While physical retail is dealing with a slowdown, digital is attracting massive traffic. With people worrying about human contact and retailers globally forced to close down their shutters, consumers have ditched brick-and-mortar stores. It appears that online retailers and services providers are most likely to emerge as winners in this bleak situation.
Read more related articles: