The Billion Dollar Footwear Industry – An Overview

13

min read
Reading Time:
10
minutes
From the first pair that someone slipped into at the dawn of civilization and until today, shoes have held varied meaning across cultures and influenced the political dialogue of the time. Nike's Kaepernick campaign being the latest instance of shoes making a statement. The earliest animal skin variants probably did nothing more than protect the feet from stones and thorny outgrowths. But the flats, boots, sneakers, stilettos, sandals, and platforms have done so much more.
Every Shoe Has A Purpose, And No One Can Ever Have Too Many Shoes.
When a small team of people in Barcelona set up a Kickstarter campaign to sell an everyday essential, little did they know that they'd be overfunded! The simple idea of a versatile shoe caught the world's imagination, becoming one of the crowdfunding website's most funded campaigns of all time: They were making shoes.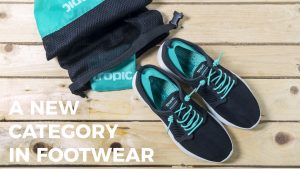 Tropic shoes are a traveler's dream come true. They can be used for walking on roads and rocky mountains alike. They dry in next to no time making them perfect for the lakeside holiday. They're made of breathable fabric that keeps the feet from smelling. They're made of PETA approved vegan leather. And they cost as much as a Puma runner, or less.
The Onset Of A Shoe Wave
Today, the fashion business is in the middle of a shoe wave. Propelled by increased social media visibility, with a vision to build shoes that last long and make a statement, shoemakers all over the world are becoming businesses worth investing in.
However, that's not to say that every shoe design is a viable option that will rake in the big money. As Tropic shoes demonstrate, today's consumer values the comfort of a sneaker over the statement of a stiletto. In fact, nerds are the new consumers of shoes, and that much is evident in the styles and designs that are making a splash on and off the runway.
The slip-on shoe is a perfect example of seeking comfort over all else, while a flip-flop, the most ubiquitous of all footwear is a clear call for not needing to overthink about the mundane.
Investors have poured $150 million into footwear startups alone since 2016, and the brands that are getting funded are clearly giving the highest priority to comfort and convenience. Ironically, mens footwear is driving up shoe sales with a pair for every occasion. In fact, a shoe has become a valuable accessory for men on the red carpet and for power dressing alike.
Fans of the 2018 version of Meteor Garden, Taiwan's popular teen series, will agree. The Green brogue worn by the male lead is almost iconic in nature, and stands out from his outfit enough for the female protagonist to address him as 'green shoe.'
The Sneaky Details
Will The Sneaker Fad Fade Anytime Soon? Highly Unlikely.
If you don't own a pair of sneakers or have never owned one in your life, take a bow. You are probably one among five people on the planet who don't like or use sneakers. Of all the shoe startups being funded, sneaker makers are seeing the highest chances of getting a chunk of the pie. For one, sneakers are unisex, meaning anyone with enough nerve can pull off even the most outrageous of designs.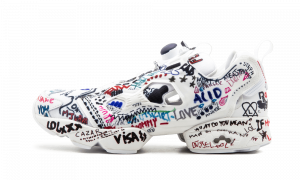 In fact, the market for sneakers is so diverse that retailers are springing up to sell just the high-end variants of sneakers alone! Who could have imagined that everyone's school shoes would gain this much prominence?  Even in as late as the early 2000s, these shoes were nothing more, or less, than a hip-hop style statement. Yet, today, they are everywhere. Converse's annual revenue may be stagnating, but is quickly being taken up by the likes of Vans and SuperDry, and even newer entrants like Stadium Goods.
Shoes And Their Cultural Impact
That we are discussing the ever-evolving nature of shoes today just goes to show that these accessories have always been at the center of a good fashion conversation. In fact, some shoes are iconic. Dorothy Gale's ruby red slippers from the Wizard of Oz were actually considered valuable enough to be stolen (and recently discovered).
Stars like Lady Gaga and Leonardo DiCaprio have bought some of the pairs used on set, and there's a very good reason to believe that the pair held at the Smithsonian Museum is a fake.
For an example that resonates more closely, take a look at the underside of any Christian Louboutin shoe. Even if the rest of the shoe is overlooked, the cherry red sole alone marks a Louboutin creation as separate from its lesser counterparts. We'd also go so far as to say that this designer singularly generated the hype that surrounds all stilettos even today.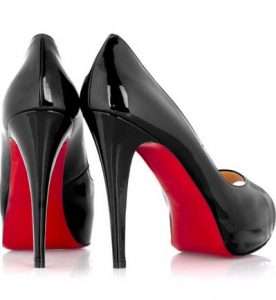 The color, however, happened quite by accident when the designer himself used a bottle of red nail polish to paint soles to stunning effect. The tradition has stood since, earning him a 13-century castle for a home, and Yves Saint Laurent an injunction order for trying to replicate the one sole that rules them all, so to speak.
Even those who have nothing in common with stilettos cannot miss the book cover that made them even more famous- The Devil Wears Prada, of course, but it also wears Louboutins apparently. Though no one has come forth to claim that this is indeed the case, one look at the book cover and the coincidence is hard to miss.
A Brief History Of Shoes
The history of shoes can be divided into five eras. In each one, there has been a distinct cultural, social and political impetus that made a particular style of footwear more desirable over another.
Those in colder regions used more fur, and would likely have wrapped themselves more thoroughly, than those who lived closer to the equator.
The period of antiquity is when the idea of different styles of footwear first came into prominence. Ancient Greece and Rome flourished during this time period. Today's gladiator shoes owe their allegiance to this period that ended well before the 5th century BC. The prehistoric era, as the name suggests, was the time when shoes first came into being. Fossil data indicate that people in different parts of the world back then used leather and hide, or even fur, in different ways to protect their soles.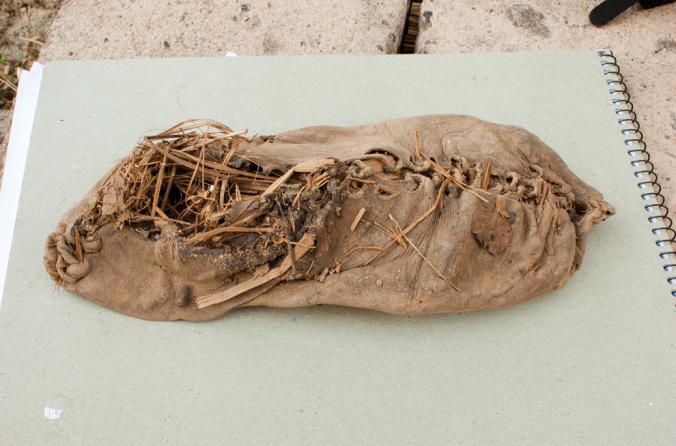 Shoes are mentioned extensively in literature and recordings from this time. Plato, in his writings, mentions that a philosopher can easily be identified by his clear disdain for shoes since he is so busy contemplating worldly matters. In fact, apart from warriors, anyone wearing shoes was looked down upon because why would anyone need manmade protectors when they have soles?
In the Middle Ages, shoes gained even more prominence as markers of social class. While in the classical era earlier, they were a matter of choice and comfort (even though you would be ridiculed for not wearing shoes to a formal gathering, or wearing them to the common baths), they now became a true marker of a person's standing in the order.
The heel was first discovered and implemented in shoes from this time period. Some researchers say that the heel was a way for shorter statesmen to stand above the shoulders of their taller, less well-to-do counterparts. However, there is no denying the fact that a shoe without a sole is a pain in all the wrong places.
Nobility from this time can be credited with inventing the first flip-flop. They wore shoes closely resembling slippers and with a wooden heel. Every pair of shoes was different and was designed based on the whims of the customer on that particular day. Needless to say, shoemaking was a thriving enterprise even back then.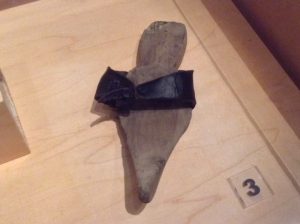 Did you know that the espadrilles that mark everything Spanish today were first designed in the middle ages? They surely didn't boast of a platform heel back then, but the classic woven detail around the sole dates back many centuries. Shoes with pointy toes were also first seen in this period, which perhaps has something to do with the fact that most people rode horses and needed more extended soles to rein them in with a kick here and there.
Shoes in the modern era have quite a few anecdotes surrounding them that would seem positively absurd in today's times. Men's hairy legs were considered to be the standard of beauty well until the 18th century when shaving creams were invented.
Baroque, the period of excesses, marked footwear made of expensive silks, satin, and even velvet. They are usually heavy on embroidery, flowers and even gemstones. Until the 19th century, men and women wore the exact same shoes. However, with the industrial revolution came the possibility of manufacturing several different models in a relatively short time period, thus paving the way for the many different models we see around us today.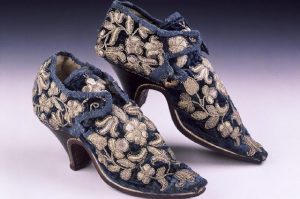 The Shoe Ecosystem
For an industry that is expected to rake up $150 billion in revenue by 2022, the development of an ecosystem around it is not that strange, after all.
Crease preventers are a real product, and they're used for keeping sneakers looking brand new for longer. Weather-proof sprays for leather shoes help prevent them from getting moldy, and some people are particular about carrying bags that have a separate shoe compartment to keep them from being squished in transit.
All of this only point to one thing- shoes are getting more expensive, and people don't mind that at all.
Planning to grab a chunk of this heavily-laden pie? Here are a few things to keep in mind:
Today, fashion is dictated by the sapiosexual human beings- As a retailer, you need to understand that well-educated, aware consumer, today's buyers push you to develop a product that is better than the rest. The upside is that they are willing to pay what it takes to make something like that. 

As a result, there is better clarity throughout the retail process. Investors, too, are keen on investing in comfort, quality, and durability over a fancy idea that serves a purpose only in theory.

Stilettos are one of the worst options you can choose today to start a footwear business with. They are the opposite of comfort, and even if you have the most creative ideas that people might actually want to buy, it is highly unlikely that you might get funded.
Aggregators are just as valuable as brands today in curating shoes. As an aggregator, you are not responsible for the manufacturing process. Instead, you can focus on collecting and selling the best shoes from around the world, and there is a market for that.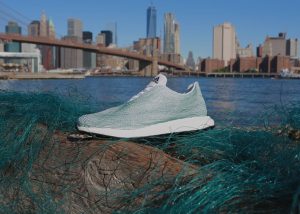 Novelty is everything in this industry. If you can demonstrate that you understand the pressing needs of today, you can guarantee sales. Shoes today, especially the ones that are being backed by investments, are being made from used plastic bottles, wool, and the likes.

Shoes are not limited to the closed-toe options alone. Comfort comes from slippers as well, and startups that make these everyday essentials stylish are well on the way to receive funding.

Just because an idea is good does not mean that it will succeed. Shoemakers such as Shoes Of Prey that set out to design custom shoes for women have learned this the hard way. Intuitively, we know that shoes are an impulsive purchase. It is relatively rare that the average customer is going to spend time thinking of ways to customize their shoes.
Moreover, several Etsy sellers offer just that for a fraction of the price. Lesson- whatever you choose to do in this space, it needs to be backed by sound market research and a thorough understanding of the competition.
When it comes to customization, 3D scanning is the order of the day. People are looking for a good fit with their expensive shoe, and one way to obtain this is to scan the foot and manufacture a shoe in the requisite size. In other words, shoes can be customized using technology to make the process faster and more accurate.
Allbirds- Building A Shoe Business The Right Way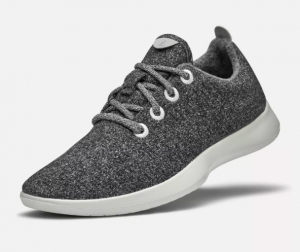 Designing shoes today is a very profitable business model. Just a simple search for 'shoe business' pops up hundreds of articles on how you can start a shoe business, and most of these have been published in the last couple of years alone- a telltale sign of what the world is looking for.
We've already talked about comfort and how it ranks high up in today's list of must-have attributes, especially for shoes. There is also a clear shift towards a more active lifestyle, and social media has something to do with that. Shoes today need to be versatile in nature, and sturdy as they are stylish.
You would know at least one person who swears by their Allbirds. The loyalty this shoemaker commands is akin to that of Apple in the tech-world- once an Allbirdsie, always an Allbirdsie.
The company did it with just two shoe styles, which is where it holds lessons for everyone aspiring to get into the glitzy shoe business. Some lessons from them:
Timing It Right
The first mover advantage is a concept that is much talked about, yet so few people actually get it. This involves understanding where the market is headed well before it gets there. This way, when the market is ready for your product, you're ready to sell it too. Look at fashion and cultural trends that are likely to shape the world in the next five years, and prepare for that instead of what is true today. Everything from the global political landscape to environmental damage matters.
The Best Product
There is no point in making ten shoes that are all pretty average. Instead, it is better to make one shoe that is the absolute best. Our example of Tropic shoes from earlier also holds good here. Why diversify when you can do one thing very well? After all, you want to be known for making shoes.
Designing the best product is expensive because you will be testing several prototypes to arrive at the best model. However, this is the only surefire way to ensure that your product will be successful. This is also another reason why you would do better to experiment with fewer SKUs than too many.
Values
What is a value that is dear to you, that your shoe company is also likely to emulate? Allbirds sources all of their wool from certified, sustainable outlets around the world. Since, by its very nature, wool isn't usually considered cruelty-free, this knowledge makes a customer less guilty and more likely to make a purchase.
These three pointers, when implemented with 100% commitment, can set you on the path to becoming the next Allbirds or Tropic. Indeed, once you launch, solid production, genuine effort in marketing and continually working on feedback ensure that you stay in business for long.
Given that no other accessory has stood the test of time and cultures in the same way that a shoe has, it will sure be interesting to see how this industry evolves further!