An Overview Of The Beauty Industry: Then, Now And Later

12

min read
Reading Time:
10
minutes
One look at the beauty industry trends from a decade ago, and you can't help but wonder, how the trends and the industry has changed so radically. In 2010, as the world recovered from one of the worst recession periods of our time, change was evident in the beauty industry too. 
But on the business end of things, change was more focused. Though it seems strange in 2019 that less than ten years ago, consumers were choosing non-natural products that they believed offered them the most for their money's worth.
The downturn in the economy had a huge role to play: people simply didn't have the resources, or the emotional bandwidth, to take chances on a story that may or may not offer results.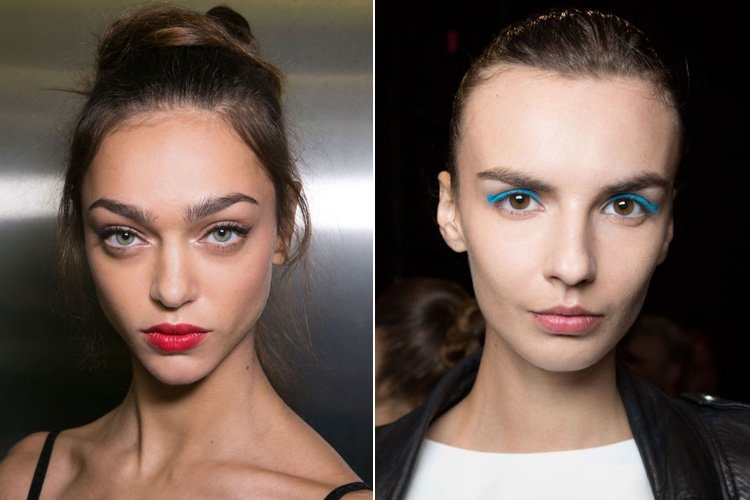 The fashion industry, particularly the makeup and beauty industry, are prone to these vagaries in economic and social weather. This is also perhaps why some of the steps they take to stay afloat are often mired in controversy. For us, this elemental nature offers a chance to dive deep into analysis and make predictions for the future based on aspects beyond just the current trends.
The Long Road To Change
In Fashion, a lot of processes and choices made with business in mind are either unsustainable or inefficient, that affects the brand name. For example, we know that producing denim jeans would require high water expenditure, however, denim is a resilient fabric that requires far fewer washes and can be used in a variety of different applications.
Then, how do we measure potential attritions inefficiency associated with its production in comparison to its relatively low maintenance?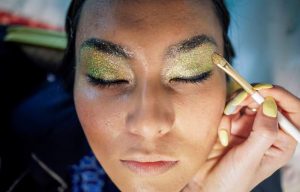 An interesting fact behind the term "mad as a hatter" refers to the production processes from the seventeenth century, when Mercury was used extensively while making hats. We know today that prolonged exposure to mercury can be lethal to humans, often also resulting in insanity. 
We cannot deny the fact that some of our favourite beauty products also carry with them the burden of just what went into making them. For example, animal testing and cruelty in labs is an issue that constantly haunts the makeup and beauty industry.
More recently, growing awareness about the use of natural mica has led many brands to switch to artificial mica in their foundations instead. This is because natural mica sourcing is often done in developing nations where the need for sustenance often outweighs considerations of safety and child labour.
Brands like The Body Shop and Lush Cosmetics have committed to making their products animal-testing-free and fully organic, respectively. On the long road to change, it is often the first step that matters immensely. In 2014, when the issue of mica mining was brought to the notice of executives at Lush, they wanted to get to know their supply chain better, an initiative that several premium beauty brands were yet to take.
When they discovered several roadblocks along the way: "We were told that we couldn't [visit the mines] without armed accompaniment, we couldn't get the independent verification or the traceability in the origin of it," says Lush's Head of raw materials, a roadblock that eventually led them to put out of the system entirely and begin exploring synthetic alternatives to mica instead.
The only thing that can be said about these situations is that demand generates supply, and since the new generation of shoppers are more conscious of the impact of their buying choices, they will drive industry-wide changes. A key trend that is already taking the beauty industry by storm.
On-Point With The Trends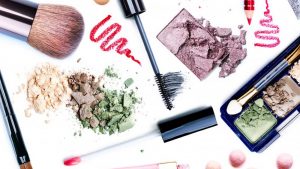 All of these discussions of socioeconomic factors lead us to an exploration of current and future trends in the makeup and beauty industry. What trends can we expect to see and who are the drivers of these trends? Let us take a look.
Getting Smarter With The Mirrors
While Fitness bands and activity trackers were seen as the most prominent technology involved fashion accessories, that is not the case today. Innovative selling technologies have resulted in the development of apps that can scan a person's face and provide product suggestions.

As the logical next step, products such as the HiMirror are designed to help the person facing them pick the right skincare products, use the right makeup for an event, etc. Even for those who think installing a smart mirror at home is a bit too much, there are products like Neutrogena's 360-degree scanner that measures skin health over time and provides personalized care advice.

Another interesting innovation in this space comes from Lidl in Germany. While they do have a small range of beauty products, their most sought-after idea is that of a DIY face mask maker. As we know, DIY and homemade products are all the rage in beauty and skincare and this face mask maker taps into the right trend at the right time.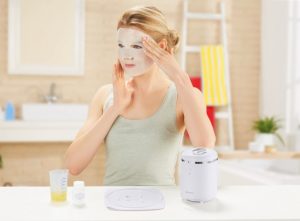 Listening To The Beauty Industry More Keenly
Perhaps the greatest change in the beauty industry from a decade ago has been the immense penetration of social media into people's lives. It is safe to say that Glossier's entire brand strategy is based on social media, and brands like Sephora are not far behind.

The benefit that social media offers is a keen insight into preferences that brands didn't have before. For example, a beauty brand can today tell how successful a product will be simply by gauging audience response and keenly sorting through comments to discover valuable pieces of information.
Unilever's acquisition Sundial built an entire range of black castor oil products based on audience feedback, and this product line continues to perform well quite a few years later.

On Volition Beauty, customers can vote for products that they think make the most sense, thus empowering the brand to manufacture stuff based solely on market research. This level of insight from consumers is a benefit that brands did not have until very recently.

However, while some beauty brands get it just right, the same strategy does not work for the others. This is because data interpretation can often be flawed, leading to the wrong conclusions. Instead, using Machine Learning to make more accurate, unbiased predictions about what might work and what won't be a gamechanger.
Gender-Neutral Is The Way To Go
If nostalgia was Vogue's theme for 2018, we're going to bet our fortunes on gender fluidity being the theme for 2019. More designers on global ramps are getting bolder with androgynous looks, and Rihanna's Savage X Fenty show changed the narrative on who could walk the ramp. Speaking of Fenty, the men's skincare and makeup range from Fenty is rivalled only by the likes of Boy Chanel.
From luxury brands to the more readily available ones, heavyweights in the beauty industry are looking at unisex makeup as the next big event. MAC has collaborated with Brant Brothers, Boy Chanel muses are everyone's favorites, and up-and-coming brands like Jecca Beauty are being mentored by larger brands that are looking to gain seamless entry into the world of unisex makeup.
Move Over K-Beauty!
Because J-beauty is here. It is interesting to note why Japanese beauty industry is gaining global traction. Japanese regulations for beauty products and certification norms are some of the strictest in the world. As a result, any product that is certified anti-wrinkle in Japan is likely to be the most effective brand in the market at that point in time. As more consumers look out for the results that were promised to them, they prefer to go after brands that walk the talk. 
Part Of A Bigger Picture
Fragmentation in the makeup and beauty industry is slowly giving way to better integration with health and wellness in general. Because beauty is an inside job, and several beauty brands also believe in this narrative, many brands have introduced products that integrate with the wellness lifestyle.
For example, post-workout beauty products are just as important as their regular counterparts, and fitness centers in upmarket locations are offering a dedicated line of shampoos, masks and peels in the locker rooms.
Sweat Cosmetics and Arrow from Birchbox are designed to be sweatproof and activity-proof, such as the anti-smudge mascara that is much more heavy-duty than a regular smudge-proof variant.

Moreover, some beauty brands are also designing a bespoke range of beauty products that are available at specific spas and salons. These products are meant to be recommended for different beauty needs by professionals at the salon and are not meant for off-the-shelf purchase. Consequently, they also come with a more luxurious appeal and therefore a higher price tag.

But that's not all! Beauty isn't just limited to outside applications, as Gwyneth Paltrow's Goop shows us. Miranda Kerr also believes that makeup and using the right products on the skin can have an immense impact on our overall health.
Studies on this subject are inconclusive but give the number of chemicals that are part of everyday makeup, it wouldn't be a surprise to discover that there is indeed a link between what we put on our skin and how we feel.

It has also been known for some time now that compounds like biotin, iron and other micronutrients can have an impact on how we age, and what our skin and hair look like. With this in mind, Sephora offers supplements specific to various beauty needs through its association with Hum Nutrition.
Looking Into The Future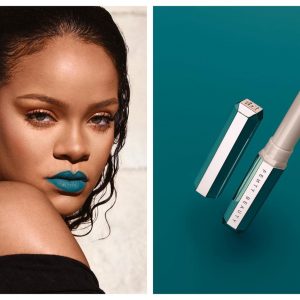 When we analyse current trends, and it wouldn't be complete without looking at what the consumer of the future wants. Behind Instagram and all its influencers, after the brand has spoken, what does a consumer look for in their beauty bag?
Technology-Driven Experience
There's simply no denying the fact that technology has a huge role to play in how beauty products will be developed and sold. On the product development end, brands can use technology to gain better visibility of their supply chains. No more sourcing from dubious sellers, no more issues about expired products being repackaged.
Technology can help brands track where every single element of a product was sourced from with far greater ease than is possible now. In turn, this means greater accountability and a chance to fix issues that plague the industry as a whole.
In product development, consumer insights and data across a wider cross-section can help brands know with a good deal of certainty what products will work and which ones won't. By developing what the market already wants, they can do away with even the little amount of guesswork involved in new product launches.
On the sales and marketing end of things, technology offers several ways to personalize the buying experience. Sephora, for example, has a face scanner app that people can use to try on different makeup products before they actually buy.
L'Oreal's Style My Hair app is an extension of the same idea that allows people to see what a certain hair colour would look like on them before making the purchase decision.

From a business perspective, omnichannel consumer tracking has been a challenge for a while now, but using attributes like purchase history, email address and so on, brands can gauge a consumer's buying behavior and provide product and buying suggestions to them.
Maximalist Makeup
Consumers are already asking for bold new advancements and brands are gearing up to deliver. A pop of color (and we do literally mean 'pop') is all that is needed to complement the dewy and I-woke-up-like-this looks. Lily Reinhart did it at the Golden Globes, as did Joan Smalls.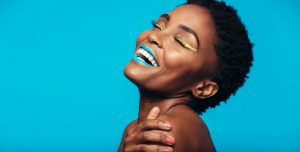 Taking that one step further is the glitter makeup trend. When everything else is kept low-key, all that the look needs is a dab of glitter. This futuristic trend can probably be credited just a little bit to Netflix's sleeper hit Stranger Things, and we cannot deny the fact that it looks absolutely gorgeous! Glitter palettes are not traditionally part of eye shadow palettes, but that is set to change.
Personalized Products
If you are tired of buying beauty products based on one parameter- such as skin color, oil issues, etc., you are apparently not alone. Crowd Color has started a Kickstarter campaign where you can customize and buy beauty products, as you like them. What is interesting is that you can even customize the packaging and print whatever you want on the box. This makes them an excellent gifting choice.
Fenty beauty has interpreted personalization slightly differently. Their highlighters and lipsticks can be used as eye shadows as well. Plus, Fenty Beauty has made it acceptable for people to discuss makeup applications on a larger platform since everyone is now in on the secret. Some industry experts have called it a social revolution. It is perhaps no surprise, then, that Time Magazine named the brand one of the most genius companies it has come across. All that with a product range that is so universal, we could choose it to use as we want.
Going Direct-To-Consumer (D2C) Is The Norm
With the runaway success of brands like DollarShaveClub and Glossier, bigger brands have noticed the tectonic plates moving under their feet, leading them to acquire brands that could give them a DTC push. Unilever's buyout of Sundial Brands is just one example, as is the sheer number of products it has been launching ever since the advent of DTC brands.

"Can bigger brands really go direct-to-consumer, seei

ng as they have such a heterogeneous audience base?"
After all, what makes DTC brands successful is that only those people who buy into their narrative become customers, which may not always be the case with larger brands. However, ideas like crowdsourcing suggestions for a new product line may just work irrespective of scale.
Regulatory changes are coming as well. After the J&J scandal, the Personal Care Products Safety Act will allow the Food And Drug Administration to closely scrutinize not just the product composition but also the advertising claims made by beauty brands. Post-2020, all animal-tested products are banned for import in the United States.

These policies encourage an industry-wide transformation as opposed to placing the blame on any brand in particular. How brands change their sourcing and manufacturing practices to meet with these norms will be closely watched, by regulatory authorities as well as consumers. It is probably time for a beauty revolution, and the whole world stands to win.