Athleisure – The Story So Far

8

min read
Reading Time:
6
minutes
At the recently concluded Paris Fashion Week 2018, one of the most anticipated shows was of American fashion designer Virgil Abloh. The designer, famous for his luxurious street wear, presented his Off-White Spring/Summer collection that was all about being 'athletic'.
Designed in collaboration with Nike, from cropped sports bra peeking through midi dresses to neon running shorts worn under white lace see-through skirt, Abloh's ramp show was a hotbed of upcoming athleisure trends. Stella McCartney's Spring/Summer 2019 collection too featured pieces that were a blend of athletic and feminine silhouettes.
Be it New York Fashion Week,London, Paris or Milan, if there's one trend that's a hot favourite of designers and fashion connoisseurs,that's Athleisure.
The Roots of Athleisure
Athleisure started in the gym/field, moved on to casual coffee outings, then was an airport favourite, and now is being applauded on and off the ramp. Many wonderhow a trend that celebrates the amalgamation of athletic wear with leisure elements found its place in the vanity-driven fashion world.
Since it is not an invention but an adaption, athleisure doesn't have an inception date. The trend came to life when consumers decided that gym wear like yoga pants are chic enough to be worn outside the gym with the help of a little styling. 'Casual' had seeped into work settings; it was only natural that sports/activewear would also cross the fence and enters places that used to be reserved for conventional business clothes.
We now see the glamorous variations of yoga pants, jogger pants, tights, sports innerwear, sneakers, leggings, shorts, tracksuits, hoodies, and crop tops as casual work-wear and street-wear. From Kardashian-Jenners to Hadid sisters, from British royalty Kate Middleton to Music royalty Beyonce, everyone has been clicked putting their best athletic foot forward.
The trend began spreading in early 2013 and became popular in 2014 when Beyonce announced her plans to launch an activewear line 'Ivy Park' with fashion retailer Topshop that year. Her collection was launched in 2016.
Socialite Paris Hilton was often spotted in her Juicy Couture tracksuit back in the 2000s when the term 'athleisure' didn't even exist. It is quite possible that she is the inspiration behind this trend as matching tracksuits are in vogue right now. Earlier this year, Hilton collaborated with UK-based online fashion retailer Boohooto launch a collection that is hugely inspired by her 2000s fashion choices, including her tracksuit.
While we wait for someone to claim the 'inventor of athleisure' title, it is safe to assume that the trend is refusing to slow down.
Millennials Love Athleisure
The global athleisure market is valued at $83 billion. The industry's valuation sits at $44 billion in the US. The market size is expected to grow by 30% in the next two years, with a CAGR (compound annual growth rate) of 6.5 % from 2018 to 2024. Even when the rest of the retail categories were reeling under the losses, the sale figures of athletic wear was only going up.
According to Allied Market Research's (AMR) global activewear research report, North America is touted to be the dominant market (CAGR of 6.3%) along with Asia-Pacific (CAGR of 8%). In terms of fabric, polyester is expected to lead the global activewear market, as per the research findings. If we look at other global markets, China's sportswear market is the second-largest in the world (after US) and it grew by 12% in 2017.  
The biggest contributing factor to the growth of athleisure is 'versatility'. It offers versatility in terms of comfort, style, durability, size, fit and utility. Therefore, it doesn't come as a surprise that a host of big names and brands have entered the competitive arena of this retail category.
Besides Beyonce's Ivy Park, many A-listers have their own line of activewear. Kanye West's Yeezy, Kate Hudson's Fabletics, Rita Ora's Adidas line, Carrie Underwood's Calia, Behati Prinsloo's Juicy Couture line, and Selena Gomez's Adidas Neo line are just a few of the many celebrity athleisure brands. Even traditional clothing brands like Gap, J. Crew, and Forever 21 have jumped on the bandwagon.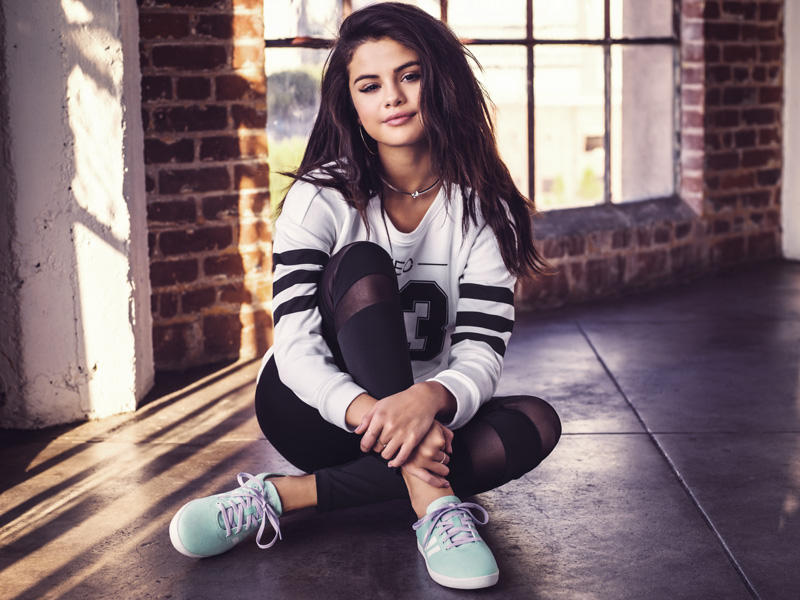 While the celebrity and designer collections are available at premium prices, the fast-fashion brands cater to the mass consumers that are looking for affordable clothes. For example, Virgil Abloh's Off-White Tech-Jersey Track Pants retail for $655. On the other hand, Gap's Tech-Jersey Joggers are available for $55. The luxury as well as economical range of athleisure has many takers.
Does Athleisure Values Leisure Over Functionality?
The modern day athleisure and athletic street wear are often used interchangeably during conversations around activewear. But industry leaders believe that this shouldn't be the case.  
Canada-based athletic apparel retailer Lululemon has been in business for about 20 years. The luxury brand is famous for its yoga clothes and other athletic clothes. The founder of the company Chip Wilson believes that he is the 'godfather of the category'. In his Forbes feature, the founder expressed that the modern trend of athleisure offers no functionality that his brand Lululemon offers.
"…Everyone from the Gap to Victoria's Secret to Givenchy has launched mass-market "athleisure" lines to cash in on the trend. As a result, the terms athleisure and technical apparel have become confused and conflated in the apparel space. They are actually two vastly different markets, with different functions, different cultures, and different ways of looking at their consumer. Athleisure is faux athletic gear sold largely to non-athletes who care about fashion, not necessarily function. Technical wear is for active individuals who value performance first, plus the flexibility of clothing stylish enough to wear on the street," Wilson emphasized.
Wilson's statements hint at the fact, that functional aspect of the clothes is probably the last thought on the minds of designers, celebrities and retailers that are riding the waves of athleisure's success. People are busy producing clothes that look apt for the gym but would they survive a gruelling fitness session is what brands like Lululemon, Athleta, Nike and Under Armour would like to ask.
Geekly Athleisure – When Utility Meets Style
These brands  might have a point. There are creators that are infusing technology and the knowledge of fabrics into developing activewear clothes that are trendy yet functional.
Take for instance, the latest 'Serena Williams and Virgil Abloh Queen collection' designed in collaboration with Nike for US Open 2018. Abloh revealed that the 'Queen' range of activewear embodies Serena's power and spirit. While the asymmetrical cuts, and ballerina tutu dress silhouette takes care of the aesthetic appeal of the clothes, special care was also taken to keep the dress functional. The designer ensured that the fabric used is light and airy, and incorporated a supportive-mesh fit, which allowed her to stay cool and flexible while playing. Even her 'Black Panther' catsuit that she wore to the French Open served a very important purpose. The dress was designed to reduce the risk of blood clots, a health scare that Serena had faced after delivering her daughter in 2017.
Burton's NASA-inspired Olympic snowboarding uniform is another such great example of designers who know how to bring together visual aesthetics and functionality in activewear.
Not to be missed here are smart activewear, which come embedded with sensors that track a wearer's form, foot pressure, and other health indicators.  There are smart t-shirts that send performance analysis data to an app, a shirt that vibrates when the wearer slouches, shorts with in-built waist trainer and sweat-bands that help to keep the core tight. Brands are getting innovative and aspirational while choosing fabrics, selecting fastening elements and narrowing down on technology to make activewear as practical as possible.
"Technology and big data are being increasingly linked to all aspects of our lives, from how we communicate to how we shop for groceries and athletic apparel and footwear are no different," pointed out Chris Glodé, former VP Digital at Under Armour Connected Fitness.
Impact of Athleisure
Athliesure is a trend that has evolved and is still evolving,deeply connected to an independent retail category – sportswear. While there might be a difference in popularity, it would continue to grow strong with each passing day.
As these clothes become more accessible to consumers across the world, the market size would multiply in size. With complete faith in this trend, brands like Nike have already locked down future collaborations with designers to design a fresh range of athleisure collections.
According to Matt Powell, Senior Industry Advisor, Sports at the NPD Group, "I often get asked whether the bubble around leisure will burst anytime soon, and the answer is no."
Purists like Wilson and McCartney might want casual activewear to stay away from technical activewear and detest the term 'athleisure'. But the fact remains that the introduction of athleisure has benefitted the global sportswear retail market as well as the fashion industry in a substantial way. In addition, the trend has brought about a social change by putting health and fitness in the forefront.  
The projected sales figures of the global active wear market are very encouraging. If retailers continue to focus on quality, innovation and functionality, while being size inclusive, and affordable, then nothing would be able to shake the popularity of athleisure anytime soon.