Are Fast Fashion And High Fashion Two Sides Of The Same Coin?

9

min read
Reading Time:
7
minutes
Would you utter Dior and Zara in the same breath? Probably not.
However, if you ask Gemma Chan, who plays Astrid Teo in Crazy Rich Asians, she would. And so has it been with fashion visionaries around the world. They often manage to find a way to club high-fashion and basic apparel to create ensembles that stand out.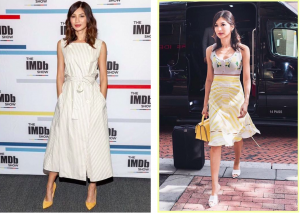 Look no further than three years ago when H&M made its debut at the Met Gala. Celebs like Sarah Jessica Parker and Vanessa Hudgens have been dressed by them for fashion's biggest night out. Now, they are seen as a constant on the red carpet – demonstrating the blurred line between high and fast fashion perfectly.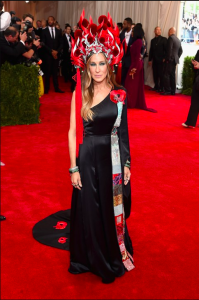 However, do fashion retailers and houses feel the same way? Not always, in our experience.
High fashion is all about quality, trust, and durability. You don't buy a Louis Vuitton bag only for it to start looking very used in a year or two.
Fast fashion, on the other hand, runs on the exact opposite principle – newer products, newer styles, value for money and the more you can buy. How can two radically different approaches to retail ever see eye to eye?
That doesn't stop the average consumer from expecting to see just that happening- a synergy between these two business models, so they offer more value together than they do independently. Today's influencer culture spreads around some very radical styling ideas to that many more people. It also helps that influencers often list out everything they're wearing, from a Louboutin shoe to a Primark bag.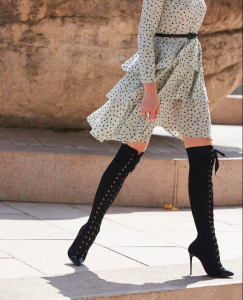 This begins to impact how consumers perceive brands, especially when they're paired together. High-fashion is not so high up on anyone's list anymore, and neither is fast fashion a way to burn up some of our disposable income. Simply put, every fashion house and retailer has to keep up in the singular race for customer delight.
This means a lot of things- unique designs, quality, and pricing all count, but only if they all come soon enough. Indeed, fast fashion as a concept came into existence solely because of people's penchant for getting bored too often, and too quickly. Today, high-fashion is no exception.
The Proof Is In The Perception
How do fashion houses retain buyers, in spite of the general shift towards new trends every season? Luxury fashion brands are considered as places to turn to for quality, that they have been around for many decades is just one reason why. Moreover, luxury fashion brings with it a sense of belonging to a community. This is something that fast fashion struggles with given the churn in terms of their product lines and designs.
That said, for many consumers, high-fashion is almost unattainable. When the choice comes down to investing in one piece over multiple functional items, most tend to lean towards the option of buying more.
On the other side, fast fashion makes no attempts at building loyalty for the product. To be sure, that's not their business model either. Instead, the focus is on building brand loyalty – so that people come back more often and buy more each time. The more the variety on shelves, the greater their chances of selling something. Consumers see fast fashion for what it is – trendy yet value for money.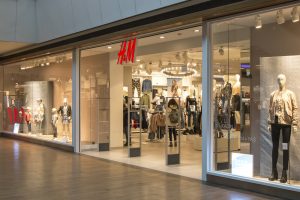 That people want both quality design, and a grand bargain is evident in the number of counterfeit markets around the world. However, fast fashion adds a massive dollop of authenticity to the transaction by making legitimate goods that cater to consumer needs in a quick and timely manner, without being so expensive so as to be prohibitive.
The shift is causing fashion houses to sit up and take note – and it is quite evident. Designers from famous fashion houses have either admitted to being unable to do justice to six collections every year or have fallen from grace under such spectacular pressure. The creativity that flows into designing even a single collection for high-fashion cannot keep up with demands for a faster churn, as many designers big and small have learned the hard way.
Thoughts on The Way Forward
Retailers need to catch up to consumer's ever-changing demands, and while it isn't easy, it is a necessity. Here are a few strategies for collaboration that both fast fashion labels and high fashion houses can consider.
Sustainable Fashion
Call it wishful thinking, but wouldn't it be nice if we all just slowed down for a bit? If the ecosystem of fashion itself were to change, that would be a good way to gradually wean customers away from speed and towards better quality products that last longer, which is what labels are all about.
Retail isn't always about numbers, and a shift in how we do business may just be what is needed to create a sustainable landscape for everyone. After all, for how long can fashion houses try and churn out six collections? On the other hand, fast fashion brands are being questioned over how they are getting rid of excess stock because it went out of style, too soon.
We cannot continue to turn a blind eye to the environmental and social impact of these choices as well. To produce more and sell more, sweatshops are a necessity, and all of that hard work is burnt up in the end. All in all, the value from the supply chain is entirely lost.
As Livia Firth says, "Every time you shop, always think, will I wear this a minimum of 30 times?" That's a principle that should now apply across the production line. Retailers need to ask, "Is my product good enough to last through 30 washes? Is my product of the kind of quality that it becomes someone's go-to piece over and over again?"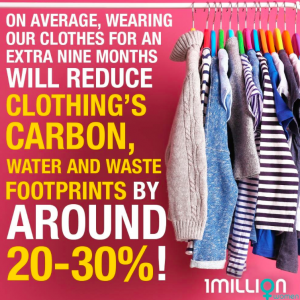 Going the high fashion route does not mean becoming expensive across the shelf, but instead means adapting the best practices that have made high fashion and designer labels so desirable.
Optimizing The Supply Chain
That fast fashion sells as well as it often does is proof enough of a successful business model. Since fast fashion pumps so much money into the production line itself, the business around it is built to be lean. With principles like Just-In-Time Inventory Management, is it any surprise that Zara is as profitable as it is? This is a fast fashion label that pioneers the idea of One Piece Flow – the exact opposite of mass production.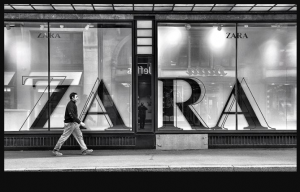 Both retailers of fast fashion and high fashion need to find ways to limit the number of products they move through the supply chain at any given point in time. 
With the advent of newer technology in fashion retail, AI powered retail automation solutions enable retailers to do this. Fashion retailers need to start investing in automated catalog management  which provide agility when it comes to inventory management, while taking care of basic supply chain blocks such as product tagging and title and description generation. Given that the distance between online and offline is disappearing rapidly, this allows for faster product digitization while allowing omnichannel management of inventory. To be able to have the agility to view inventory real-time while planning for newer designs and seasons is an advantage to be leveraged for merchandising and promotions, leading to faster conversions, both online and offline.
For fashion houses, producing in limited quantities is often the norm. What they need to do is tighten controls around manufacture and ensure that no 'real fakes' are going out in the market, thus eating into their actual sales. It is an open secret that most manufacturing hubs are also places where the excess stock is produced, smuggled and sold for a far lesser price, thus adding to the burden of needing to sell more to turn a profit.
Fashion retailers, both fast and high fashion, need to start experimenting with newer avenues of shopper engagement and marketing. The traditional channels of marketing are one of the 'leaks' in the supply chain, in terms of budget and RoI. With respect to engagement, consumers are no longer satisfied with new styles and affordability. What they want are individualized recommendations, based on their style preferences, even within existing trends and seasons. While personalization has become an overused word in retail, for the fashion industry it clearly is the name of the game, irrespective of whether it is high fashion or fast fashion. With computer learning algorithms which are able to understand shopper intent real-time, dynamic personalization is truly what sets one fashion retailer apart from another. And the role of the AI stylist is becoming one of assisting actual stylists to scale and tackle styling and outfitting across various sales channels as well as social media.
Will High Fashion And Fast Fashion Work Together?
To answer that question, we must remember that selling anything is all about perceived value. As the saying goes, 'People don't want to buy a quarter-inch drill, they want a quarter-inch hole.' When someone invests in a luxury piece, they're buying a sense of exclusivity and easy identification.
Some brands have already understood this – Collections such as Victoria Beckham x Target, or Erdem x H&M are proof that some businesses recognize the need to bring the two retail schools of thought together. What's more, anyone who isn't buying from Target or H&M is still buying from Victoria Beckham and Erdem, leading to more sales, a better bottom line and the ability to cater to a broader audience, all rolled into one.
Traditional fashion house are also are beginning to soften a bit and experiment with the idea of going to the other side, as can be seen from the first social supermodel Gigi Hadid collaborating with Tommy Hilfiger. Everyone on Instagram knows that Ms. Hadid's account is one to be followed. The idea behind this collaboration was putting a sporty, fun, accessible twist on Tommy's clothing, and getting people to perceive it as a brand whose stores everyone can step into, whatever their preferences may be.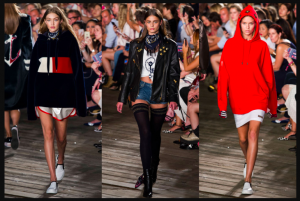 Will high fashion and fast fashion continue to find common ground like this?
Though historical evidence from fashion brand collaborations does point towards a 'yes', we will need to see how actively brands engage in going forward and at the end of the day, what does the consumer want.