12 Days Of Christmas: Advent Calendars, A Marketing Tool

7

min read
Reading Time:
6
minutes
The most wonderful time of the year is almost around the corner. But with every single brand vying for consumer attention, how can brands stand out from the crowd?
In recent years, businesses have put an innovating and exciting twist on traditional advent calendars, revealing exciting new elements that encourage repeat purchases throughout the buzzing holiday season. Advent calendars and its contents can range from engaging samples of newly released products or online calendars. Shoppers can also enter contests by going on an advent calendar treasure hunt, and unlock sneak peek video clips to find out more about their favorite products.
The Birth Of The Advent Calendar In Retail
What now promises to be a great pre-Christmas gift had initially begun as chocolate advent calendars, with Cadbury and Nestle being pioneers of the campaign. It was considered quite the privilege to receive stuffed chocolate boxes that would be revealed through the period leading to Christmas, creating tons of anticipation for adults and kids alike. However, now it is the luxury and beauty advent calendars that have gradually started gaining more ground and muscling in on the trend. Most of these are aimed at demographic groups with disposable income on hand. As Christmas celebrations get bigger and grander, people start looking for ways to treat themselves as well as others with lavish gifts.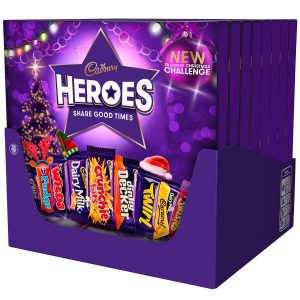 Enter advent calendars, an unmissable opportunity to promote samples of new products, and strike a balance with shoppers on the lookout for Christmas gift ideas. It's all about the experience today.
In recent times, brands from all kinds of industries are investing their efforts and money into building the most sought-after calendars. Particularly, brands within the beauty and cosmetic industries know that there is much to be derived from cashing in on traditional holiday rituals and turning them into an engaging experience for their customers.
How Brands Use Advent Calendars
Advent calendars are a holiday season special that gives them a limited-edition appeal. Here are just a few ways in which advent calendars can help brands stand out.
To create hype and generate conversations across platforms, novelty helps and that's one thing these calendars help brands achieve. Having been around for quite some time now, advent calendars in retail are a fairly new concept and people are lapping them up.
For most of them, the primary aim remains the same as that of old-fashioned traditional advent calendars. They build up the excitement until Christmas with miniature gifts that can be unwrapped each day. In some ways, they help build brand recall at the most important time of the year.For shoppers, limited-edition products always trigger an impulse to buy. The appeal of knowing that the combined value of all the products inside is much greater than the price of the calendar itself is fairly irresistible in itself.
Usually, advent calendars get sold out within hours of release, thus spawning a whole resale market. For those with the means to acquire them, it is a worthy investment to make one way or another. American luxury jewelry brand Tiffany and Co. recently launched its debut advent calendar.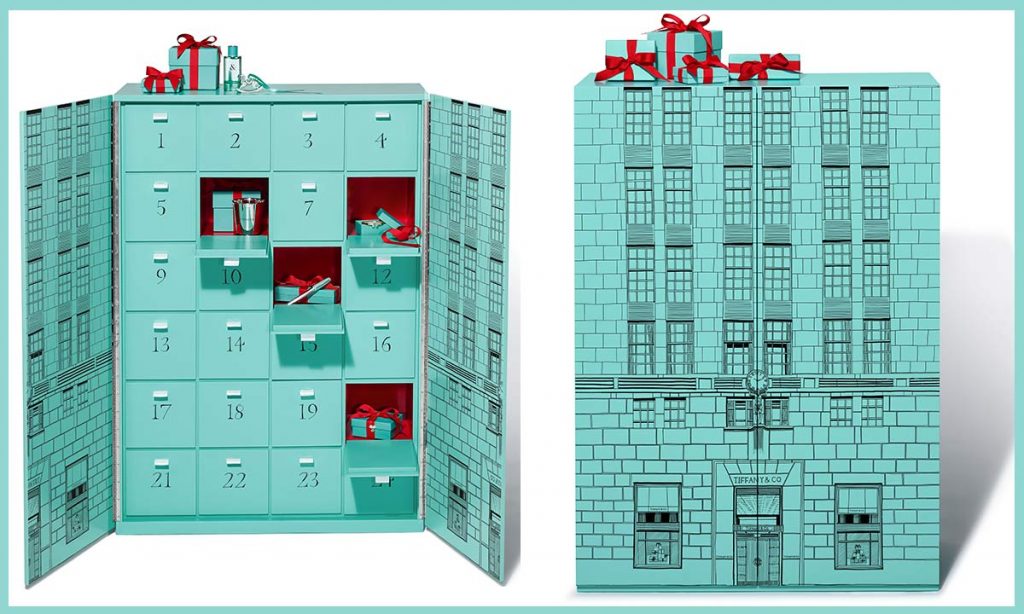 The iconic Fifth Avenue jeweler has pulled out all the stops in creating a four-foot-tall 24-day calendar, comprising of several of its exquisite and resplendent jewelry pieces ranging from rose gold pendants to diamond-encrusted watches, packed in its famous blue box. Riding high on the urgency appeal, the brand has only released four of these calendars into the market till now, making its demand amongst jewelry enthusiasts soar even higher, with shoppers ready to spend big bucks on this magnificent castle of a gift.
Advent calendars also allow brands to promote samples of new products and gauge market performance before going all out into manufacturing. This is particularly important in today's beauty retail landscape where the list of brands grows every day. People get to discover newly released products behind each window, and if it strikes the right chord, they will want to come back for more.
A brand that has mastered this technique is Netherlands-based luxury brand Rituals that creates calendars filled with its most in-demand products, enticing enough for customers to line up outside stores for hours, and purchase in large numbers. A bonus for the marketer is the fact that busy shoppers will be reminded of these products at a time of the year when they are on the desperate lookout for Christmas gifts to purchase. These campaigns can also guarantee an increased customer base and enhanced goodwill, given that shoppers are now exposed to a larger set of products and can judge the brand accordingly. Most significantly, they're being given priority access to these products in fun packaging, and that means something.
Brands that have been releasing advent calendars for a while now experience enhanced customer loyalty. Thanks to their resounding success over the years, advent calendars have now become an important focus for brands who are aiming to please their largest audience by making constant improvements into differentiating each product and thereby providing enhanced value to shoppers.
One of the most sought-after beauty calendars in almost every season is the Liberty Beauty Advent Calendar. Known for taking all customer feedback, the brand uses these tips to inform the content of its calendar annually. Jam-packed with carefully curated mini-products ranging from shampoos and facial oils to beauty lotions and exotic perfumes, this calendar comes in a beautiful recycled box imprinted with the brand's signature prints. Entering the market boasting of such wide product varieties, there is no question about it being one of the most highly anticipated beauty calendars of the year, with it expected to fly off shelves upon its launch, both offline and online, this year too.
Doing A Bit Extra With Online Advent Calendars
Online advent calendars boasts as much popularity as their offline counterparts during the festive season, consisting of daily surprises that shoppers can access. They usually comprise of prizes that can be won by answering questions, regular polls, watching, reading and sharing content, etc.

The best thing about an online advent calendar is that it is far more dynamic and therefore easier for smaller brands to work with. There are also some goals that online advent calendars achieve better.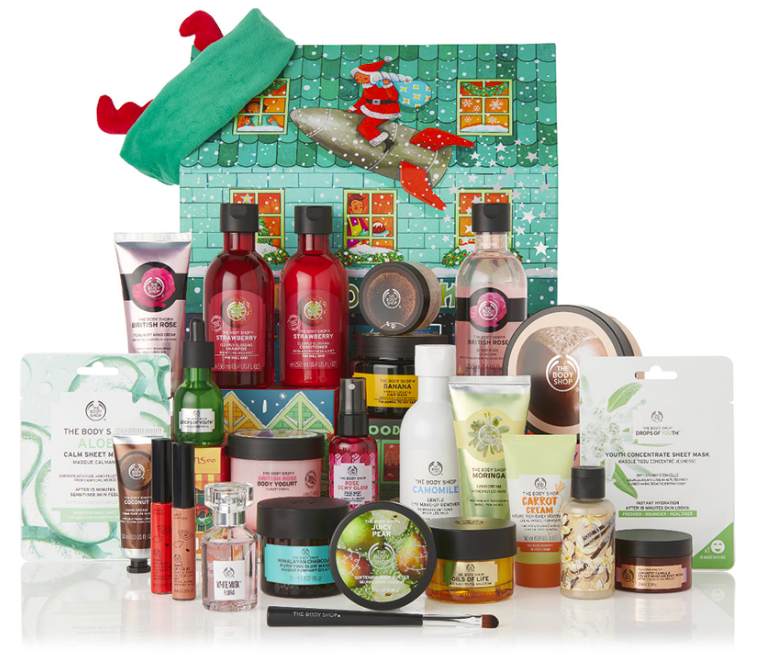 For brands looking for greater reach, advent calendars are a conduit to a world of consumer data that can help them generate more leads, grow email lists, and increase the overall website traffic.
Given the highly interactive nature of an online calendar, this could be an opportunity to include questions in each window, answers to which can help brands learn more about their customers' preferences. These could include questions to gain data about their personal needs, habits, product preferences, personal demographic profiles, etc. Key insights like these can be used to help develop your product offerings and carve out personalized sales techniques, generate more leads and improve customer interactions. Innovative calendars can also help brands grow their social following and build a sales pipeline for months to come.
How To Get An Advent Calendar Right
There are a few different things brands can do to make their advent calendar more than just an entry on the list.
Ensure that you have planned out enough content for the twenty-four days before Christmas to maintain constant interest.

Change up the contests and offerings, or for offline calendars, make the rewards truly surprising.

Have separate giveaways for each day, run draws for people who regularly comment on posts and offer prizes upon winning.
Such practices can help you capture leads, gather new followers, as well as show off your products. Moreover, they're just being done within the template of an advent calendar so they're far easier to pull off than an actual calendar. Having a strong social media presence is incredibly essential, especially in the atmosphere of today where a significant part of your demographic is immersed in the digital world at all times.
Analysts predict that this commercialized Christmas tradition might just work wonders for the retail industry. Creating excitement while simultaneously introducing new products to busy shoppers is an idea that can hardly fall flat.