7 Reasons Every Retailer Should Read VueMag

3

min read
Reading Time:
2
minutes
Vue.ai brings to you VueMag – a digital magazine that has all the secrets to winning retail in 2020. Including pointers to navigate these uncertain times posed by the COVID-19 pandemic, the VueMag lists every possible trend retailers should be prepared for in 2020. It brings together insight from successful retail leaders, change-makers and trend spotters and consumer data to establish patterns that will help brands become their best version in the coming year.
7 reasons why VueMag is a trusted resource for retailers:
1. Lessons for retail teams to prep for a post-covid world
The global retail industry was experiencing a transition even before the pandemic hit the world. With COVID-19 making an appearance mid-transition, the highly volatile retail environment is facing unprecedented challenges. We have addressed these issues and outlined how brands and retailers can get ready for the post-COVID scenario.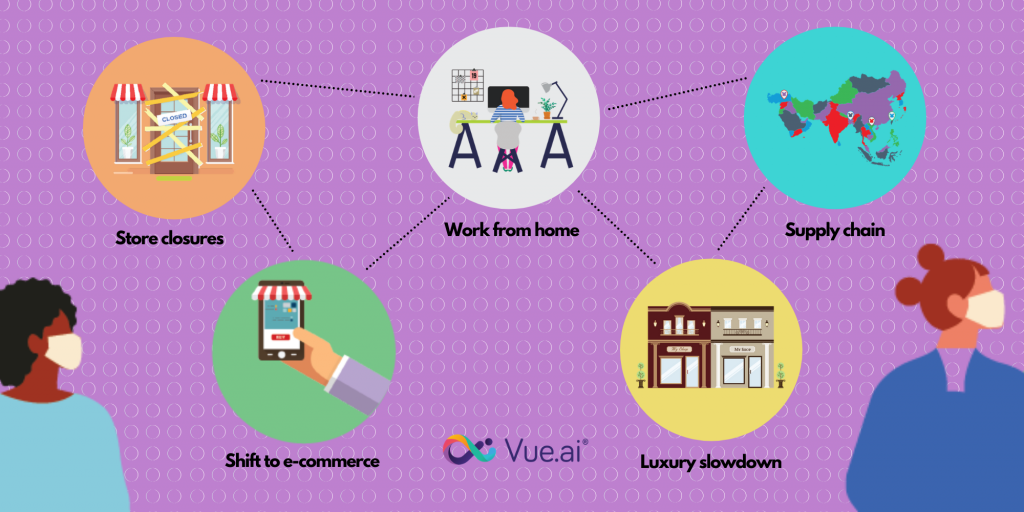 2. Identify the core values for your brand
In 2019, consumers fiercely demanded ultra-transparency and sustainability from brands and retailers. And the ones who delivered it made waves in the industry. What sits at the top of their demands in 2020? What do new-age consumers expect to be at the core of every brand's value proposition? VueMag has the answers.
3. Unearth alternatives to influencer-marketing
What if we told you that there exists a better approach than the influencers-led one? It is organic, stronger, economical and sustainable. And what's more – we discuss how plausible this idea is by decoding the success story of Depop and other brands!
4. Understand what loyalty looks like in a digital age
The narrative of customer loyalty will transform this year owing to the pandemic. Can data and technology help brands align with this transformation? Catch a glimpse of what brand loyalty means to new age consumers and what successful loyalty programs look like.
5. Find out which retail disruptor will win 2020
Which retail disruptor is registering double-digit growth? Why does Gen Z favour a particular retail trend over other trends in the last few years? And why industry experts insist that brands and retailers must integrate this disruptor into their business models in order to stay relevant in the coming years. Get answers for this and more.
6. Learn to think like young consumers
Fascinating findings from the Vue.ai consumer survey 2020 reveals Gen-Z's preference when it comes to shopping to learning about their service expectations. Discover the unique needs and expectations of Millennials and Gen Z from brands of the day.
7. Discover tech plug-ins your brand needs
In the age of social distancing and quarantining, technology will be the fuel that will power the next phase of the retail industry's growth. But is there a specific technology that will emerge as a game-changer? Can this technology potentially solve the major issues faced by retailers and improve customer engagement? Read VueMag for the list of tech resources your brand needs.
Want to know more? Read the VueMag here!