3 Steps to Staying Branded on Platforms

7

min read
Reading Time:
6
minutes
There is a compelling reason for you to know who Deborah Yeh is. She is the Senior Vice President of Marketing and Brand at Sephora, who drives their marketing strategy of honest and open two-way conversation with their consumers, something that luxury brands stay away from. Their marketing efforts, in keeping with their tagline, "Let's beauty together," permeates across channels and builds customer loyalty. Launched as a brand in early 1995, Sephora is on every teenager's wishlist, every woman's splurge list and their stocks on every investor's 'buy' list.
What does it take to build such a formidable brand, and to get that brand to thrive, even in the times of a platform economy? A laser focus on brand creation, standing up for what you promise and adapting to new trends. Today, Sephora is able to sail through markets old and new alike, thanks to their belief in their own brand equity.
Here, we explore the idea of branding in today's times and what it means to stand out even as you blend in. Retailers today understand well the catch-22 situation of selling on a marketplace or a retail platform.
Traditionally, offline retailers moving online, discover that a marketplace gives them an operational wiggle-room, but not necessarily the branding they need to survive the competition. And this competition comes in the form of very low prices, and sometimes from the platform itself.
According to the McKinsey State of Fashion 2018 report, competition from online players, and decreasing consumer loyalty rank among the top three challenges being faced by fashion retailers today. Fueled by the discount culture and an increasing preference for instant solutions, many more consumers are moving to platforms that offer fast deliveries, seamless returns and deep discounts to customers.
Brand equity, as a result, is being wiped out almost entirely. However, it does make us wonder, how do some brands manage to stay branded in this scenario? How have new entrants like Zappos and Kylie Cosmetics managed to build brand recall so quickly? Is it the power of an influencer? Is it social media?
Our answer – none of these in and of themselves offer a brand the ability to be a brand. Instead, branding 2.0, it turns out, is all about understanding your own values.
Here are three things you can do with your brand to start standing out, and away, from the platform economy and make a direct impact on your customers.
1. Voicing Your Brand Values
To understand how to stand out in an overcrowded retail marketplace, you need to know why there is a crowd in the first place. Fueled by the growth of a revolutionary business model like Amazon, its reach and its Fulfilment By Amazon offering, many people who were not retailers have opened up new businesses now. Seasoned retailers know that a sustainable business is built on sustainable positioning, a fact often missed out on by the newbies on the block.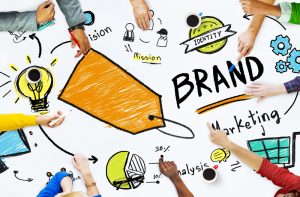 Your challenge is to stand out from this competition – and you can do it with your brand values.
Customers love a good story. Origins, history, why the brand made the decisions it did. Your job is to bring them from the marketplace to a platform where you can talk, and they listen.
One way to do this is to bring every single one of your Amazon and eBay customers onto your social media pages. With every product's packaging, ensure that you include a brand card, with details of your social media handles. You need to grab the customer's loyalty in the unboxing phase when emotions about the purchase decision are running high.
Some retailers benefit from printing QR codes on the packaging that leads customers to their most active social media handle, or to their very engaging blog. Others do well with city-specific pop-ups and events with special invites sent out to all marketplace customers.
Bottom line: Bring them to a doorstep that only you are the owner of. From there, build loyalty by showcasing your brand values, and turn them into loyal customers for life.
2. 10x Customer Service
When it comes to content generation, marketing guru Moz has a principle- the 10x content. Simply put, every piece they publish needs to pass the 10x test – is it ten times better than it already is? If that sounds like a vague question or a recursive loop, one look at Moz's blog will dispel the feeling.
We're taking the 10x concept further, into customer service. As organizations, especially ones selling products, begin to scale, they discover that they're losing touch with their most important stakeholder. With many layers being added to teams, and customer service becoming a wing in itself, it is not easy to keep track of every single complaint and query.
Apple is an excellent example of 10x customer service. Even in the face of allegations that they no longer build products to last, Apple loyalists still swear by their products, and there are over a billion active devices worldwide. This is because a phone call to Apple actually fixes the problem in the most simple, straightforward manner possible. No hollow or parroted apologies. No blame on the customer.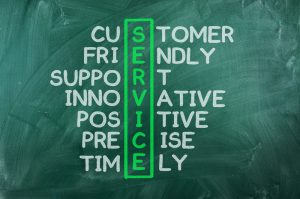 Here is a quick guide to make your customer service 10x better (and make buying from your website a better alternative than buying from a platform):
Follow Jeff Bezos' path and address every single complaint that is written into you personally
Integrate sales and customer service into one entity. Neither one can exist without the other
Take bad reviews very seriously, and do everything you can to convince the customer to come back to you for a better experience – this can include a full refund and a public apology at times.
Take good reviews and turn them into loyalty. For customers who have bought on a marketplace and have gone to the trouble of leaving a review, be sure to write in personally and thank them.
Automate aspects of customer service that can be automated – such as reminder emails to leave reviews or a welcome mail sent to all customers who buy your product on a marketplace. Automation ensures that no one gets missed out.
If there is just one thing to take away from here, it would be to make your customer service the kind of experience you would personally enjoy having. This way, customers have an incentive to buy from you – they know that you value the interaction you have with them and that dealing with you directly is far simpler than going through a different sales medium.
3. Constant Customer Engagement
As an independent retailer, there are certain aspects of online selling that you can compete with platforms on. Like we just said, exceptional customer service is one among them. Then, there are aspects that you would rather not want to compete on, such as same day deliveries. The business decision you need to make is to choose the aspects that you want to differentiate on and do them well.
Thanks to a digital revolution, there are many tools and products available to retailers to engage their customers effectively. For example, customers browsing your site for products can receive personalized recommendations and see instantly shoppable looks, adding to the ease of shopping. With an experience as holistic as personalized shopping, many customers would be happy to switch from a platform to your website, even when the tradeoff is a faster delivery time.
A better shopping experience can also be created by fixing the backend processes, such as making order picking seamless and free from confusion. To a customer, this translates to a better buying experience.
So, evaluate your business processes every step of the way and identify three core strengths that you can build further and leverage on. Make an action plan for each of these strength areas and begin implementing the new decisions over time.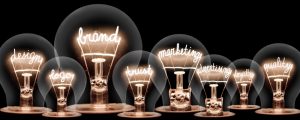 To sum it all up, you need to:
Bring a marketplace or a platform customer into your brand's sphere of influence

Engage the customer with features and functionality that make buying from your brand easy and effortless, and

Fix your customer service and make it great. Your customers need to know that buying from you comes with the added benefit of better service.
Over time, the steps you have taken to engage each individual customer will pay off in the form of more sustained revenue and repeat purchases.