2017 Review: A Big Year in Fashion and Retail Technology

6

min read
Reading Time:
6
minutes
It's always great to look back and see all the amazing advances of the year. 2017 saw major changes towards digital transformation and inclusivity that dominated trends in technology, entertainment and fashion in many aspects. We round up a selection of the most striking images in Fashion and Retail Tech of the year gone by.
1. The beauty of inclusion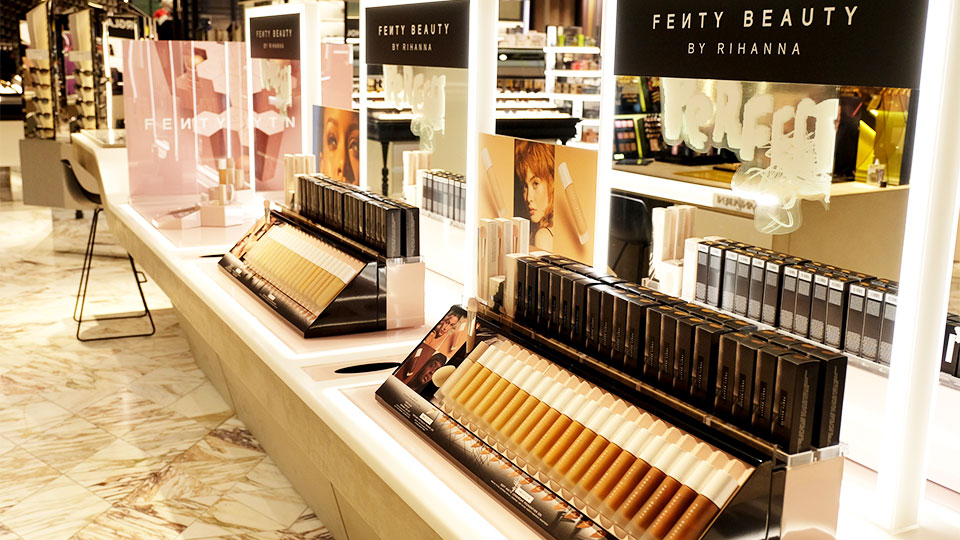 2017 saw societal beauty norms slowly but surely being deconstructed. Beauty and fashion brands made strides towards being more inclusive with their products and product endorsements. Notably, Fenty Beauty, founded by singer Rihanna, which focuses on alleviating the struggle for deeper-skin-toned women to empower them with makeup that matches and compliments their skin tones, earned a reported $72 million in its first month and became one of the first to release a 91-piece product line. The line offers a full range of 40 shades of foundation, making world of cosmetics a little more inclusive for PoC. The trend strengthened with CoverFX, Orly, and others joining the movement with their range of makeup to accommodate this positive message.
 2. Growth of the Sustainable Fashion ecosystem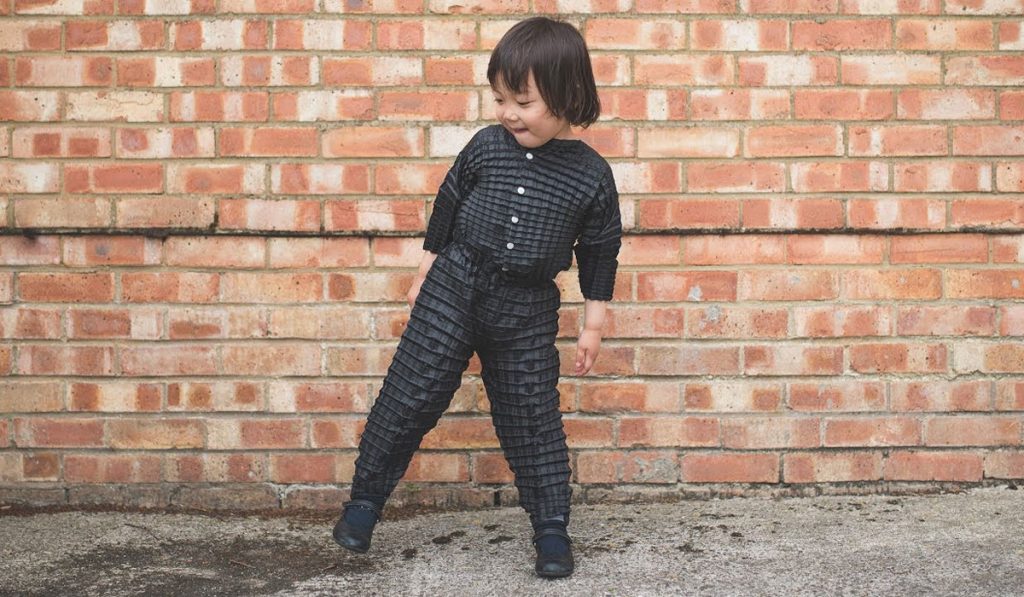 This was the year Sustainable Fashion got sexy. Generally termed "alternative fabric", the industry proved to be a promising area for luxury fashion brands to invest in. "Fashion holds a mirror up to society, showing what's going on in economic, cultural, social and environmental terms," says Professor Dilys Williams from the Centre for Sustainable Fashion at London College of Fashion. Eco-Friendly Clothing has quickly turned out to be a popular choice among the trendy. H&M joined the league of brands like Patagonia and Veja towards the sustainability mission.
3. Enter the Modest Fashion industry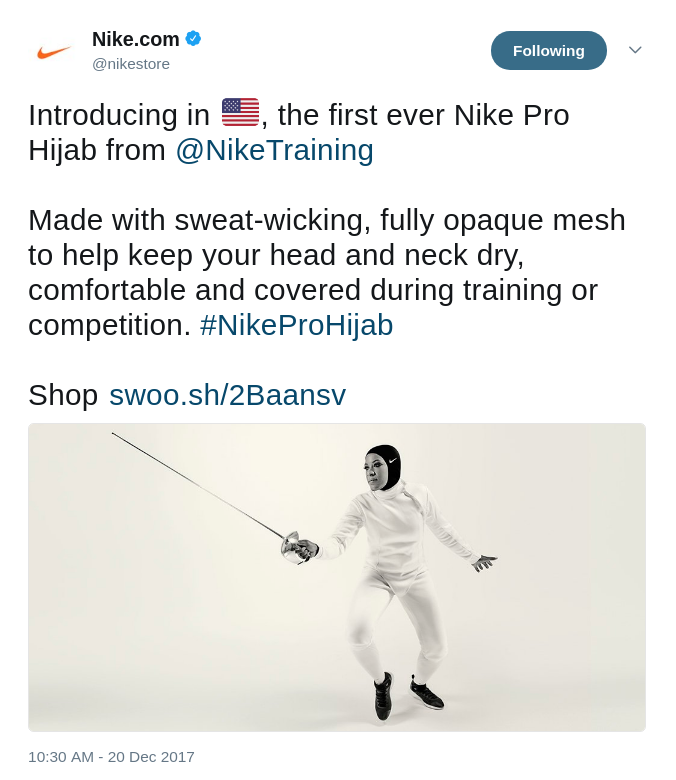 Nike launched its first ever performance hijab for Muslim female athletes, marking yet another milestone in the history of inclusion.The new design was aimed at addressing both the cultural requirements of the garment and the particular styles of each Muslim country. This was a big deal in modest fashion, with both designers and high street brands waking up to the power of the Muslim pound, a new age where labels such as DKNY, Oscar de la Renta, Tommy Hilfiger, Mango and Monique Lhuillier have produced one-off collections featuring flowing gowns and wide-leg trousers to coincide with the celebrations of Eid and Ramadan. One can only anticipate more brands coming out to design apparel that are specific to demographics and culture, fostering greater inclusion in 2018.
4. Fashion retail embraces omnichannel strategies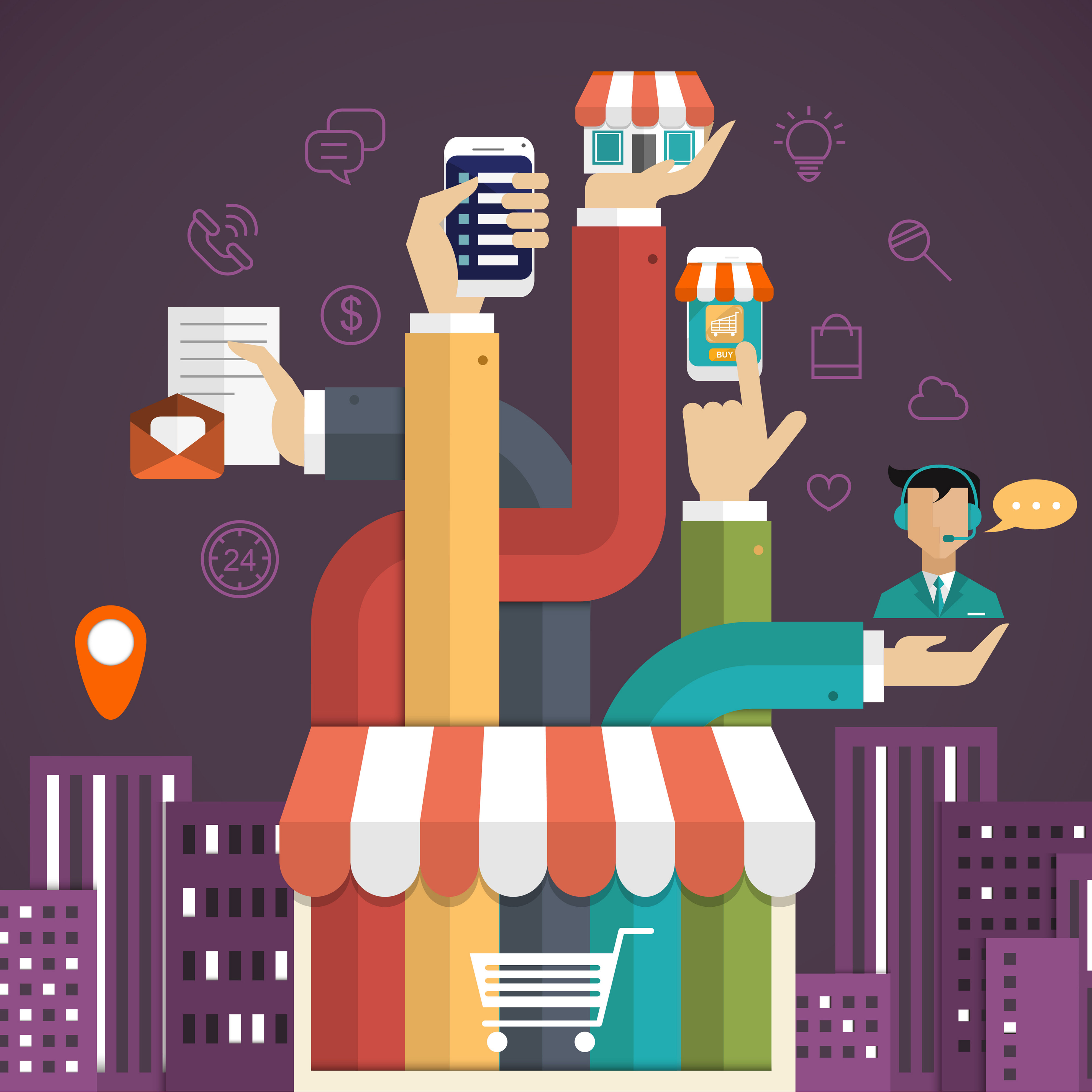 Most companies and brands have been ruminating on the idea of adopting omnichannel strategies for the last 5 years. That being said, 2017 saw the emergence of a seamless experience created by a good blend of both online and in-store. Amazon expanded its physical presence with their newest brick-and-mortar bookstore in New York City in 2017, while Walmart strengthened its ecommerce business by acquiring Shoebuy, an online footwear, clothing and accessories retailer. Retailers like Topshop, Neiman Marcus & ASOS and brands like Starbucks who joined the league, focused on designing a cohesive user experience for customers at every touchpoint with omnichannel initiatives. The year saw retailers adopting the strategy by opening up other creative avenues to accommodate the changing expectations of the Gen Z shoppers of today to generate a consistent and memorable brand experience across multiple mediums.
5. Stitch Fix goes public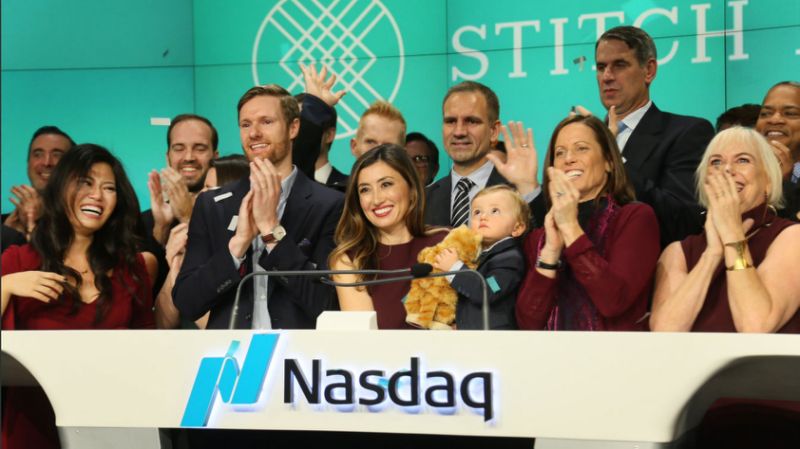 Retail start-up Stitch Fix, founded by Katrina Lake became the first Tech IPO led by a woman in 2017, raising $120 million to help fuel future growth. Subscription Box businesses have shown great promise in the past few years, having seen over 800% growth since 2014, with brands like Ann Taylor and Parabo Press joining the league this year, one can only expect the best from the upcoming year in the Fashion subscription box industry.
6. Chatbot popularity on a stable ascend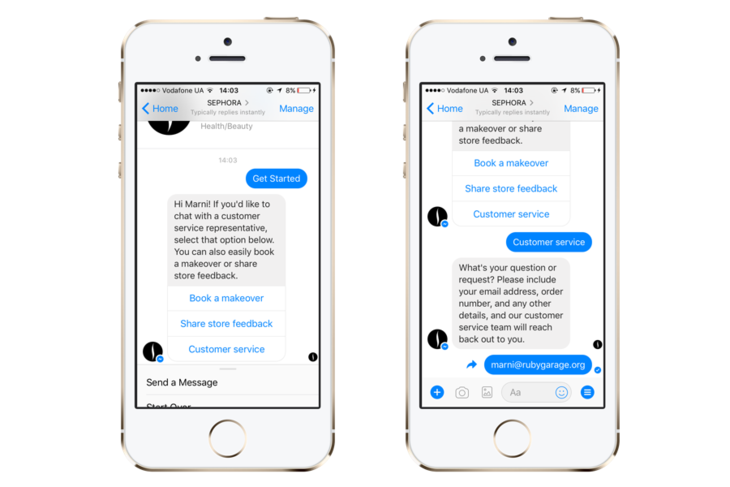 Chatbots were a popular tech choice for many brands and businesses to adopt, in order to help customers find and understand their products in a personalized fashion. From brands like Sephora to 1800-flowers, consumers today believe that chatbots do more than just offer a new channel for people to find deals and make ecommerce purchases, but also help consumers identify what products they want and need instantly, thus quickening their decision-making time. South East Asian brands made a special addition to the league of AI adopters, particularly Chinese brands, having largely mirrored the West in previous years.
7. Wearable fitness for a smart future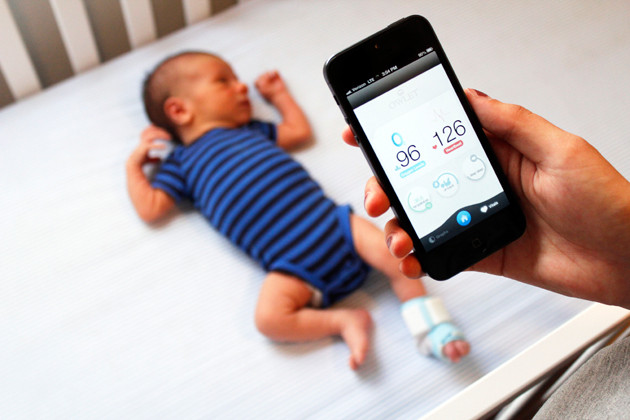 Let's face it- fitness bands are the ankle bracelets of the fitness industry. Moreover, it is wrong to monitor overall health with just a few sensors placed at the wrist. It is only a matter of time before smart clothes in your wardrobe become the norm. This year, brands endorsed smart clothing as a lifestyle utility albeit its popularity in the health and fitness industry. From Smart socks to Levi's smart denim jacket for commuters, smart clothing brands like Wearable X aimed at providing an elegant balance between functionality and style. That's not all- Puma partnered with Lumo Bodytech, to develop a tech platform for smart sensors and software to optimize performance and address human biomechanics through real-time tracking of body movement, and announced that it will introduce a product for Puma powered by  artificial intelligence. Currently, sensors are either attached to apparel or embedded in the garment itself as demonstrated by products from Ralph Lauren.
8. Visual search in mainstream retail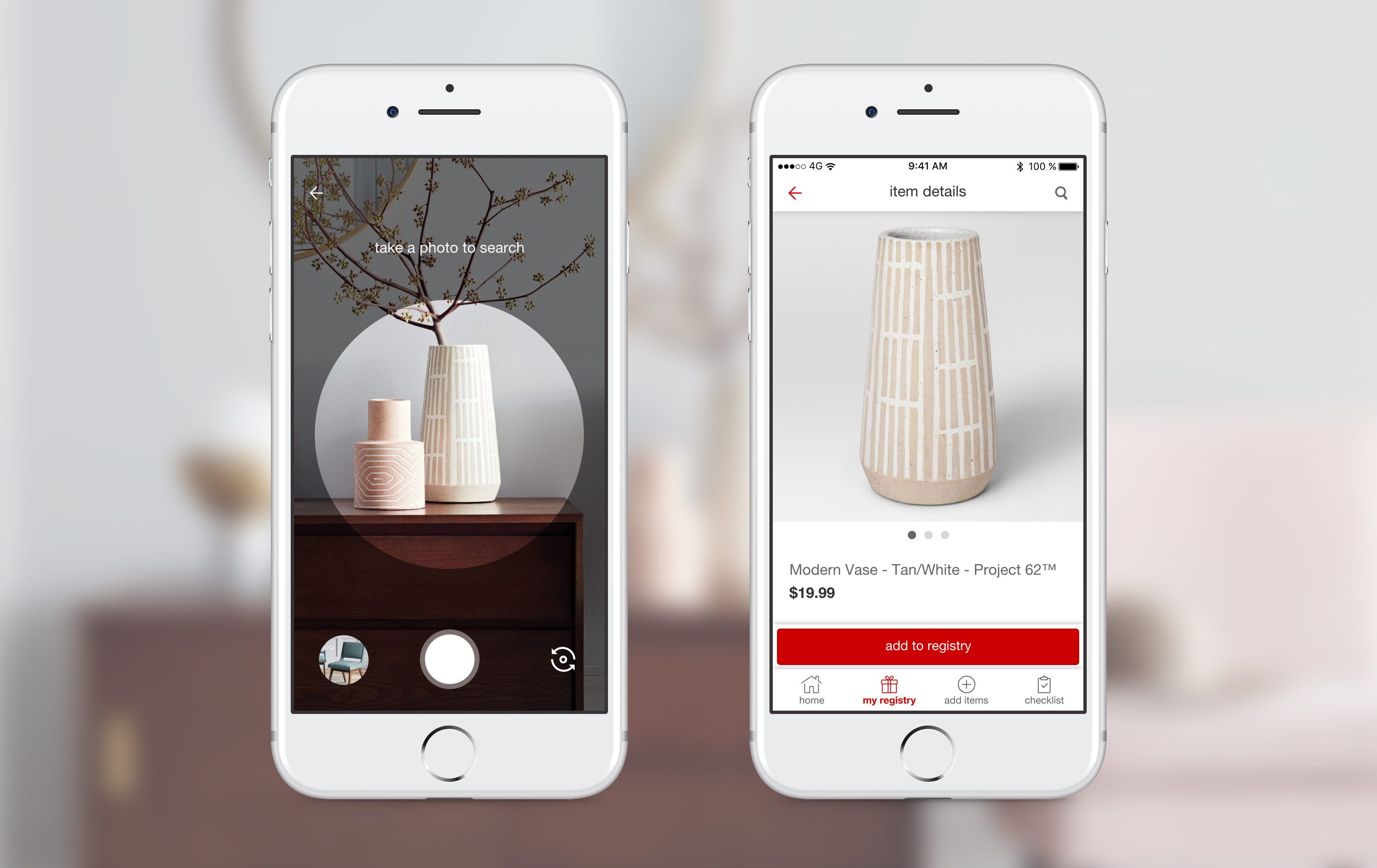 Approximately 96% of fashion brands in the US now have an Instagram presence, tapping into shoppers'  heightened engagement with imagery. As consumers continue to demand visual offerings, one can expect visual search to become a conventional choice in fashion ecommerce. The digital fashion industry such as ASOS whose nearly 80% UK visitors, browse via mobile devices and approximately 70% of U.K. sales are completed on mobile. eBay became the latest ecommerce brand to offer visual search and Target is set to follow. Meanwhile, Pinterest aimed at encouraging "open-minded" product discovery through their visual search tool (personalized search). Visual search engines decrease the time spent on product discovery while maximizing the time to shop. This is one of the factors that is steering brands to experiment with the technology in an effort to drive sales.
The data craze is on the rage and the arrival of new technology and continuous progressions incorporated by tools will be built in order to aid various brands enlarge enduring relationships with their target audiences. This would mean that one can anticipate more record-breaking milestones for fashion ecommerce brands to achieve.
Having reviewed some of the biggest movements this year in fashion and retail technology, one can watch for robust designs and experiences in 2018, that show promise of innovation for the upcoming years while improving current trends to keep up with the pace of the retail industry.