Vue.ai and Meta join hands to generate inclusive AI models in ad creatives

2

min read
Reading Time:
2
minutes
Vue.ai announces new AI-powered models to generate inclusive ad creatives through Meta's Creative Shop.
There has been an increasing demand for fashion brands to be more inclusive while showcasing their products. However, shooting outfits on multiple models is a time-consuming and expensive process.
With Vue.ai's patented technology – VueModel – brands feature their outfits on a diverse range of AI-generated models across body types, sizes, and complexions. A single outfit can be draped on a wide range of models from sizes 4-20. This enhances and diversifies the shopping experience for customers worldwide. These features are packed into a single dashboard and have proven faster than traditional photoshoots.
How does it work?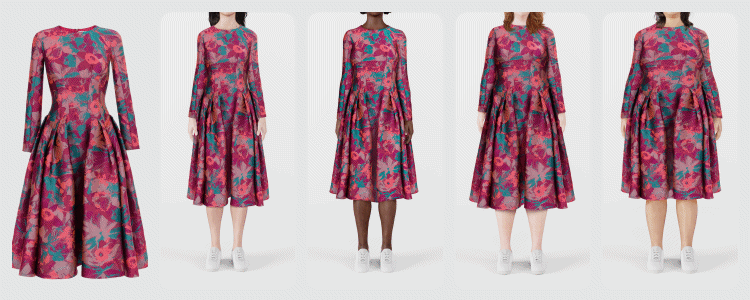 The AI networks are taught to recreate the garment's characteristics and comprehend how it will fit on a person's body, taking into account the postures and height variations of the models. These AI networks are also honed to comprehend the subtleties of clothing fitting on the human body using sophisticated machine learning algorithms already in place. Customers across the globe have consistently reduced the time to go live on their websites, the cost of creative production and increased conversions with the help of VueModel.
And, the results!
Showpo
This fashion retailer based out of Australia has already implemented a trial run to test an inclusive advertising campaign to show more diversity to their customers using Vue.ai's models. And also plans to roll out the feature to their site and more if the campaigns end up being successful.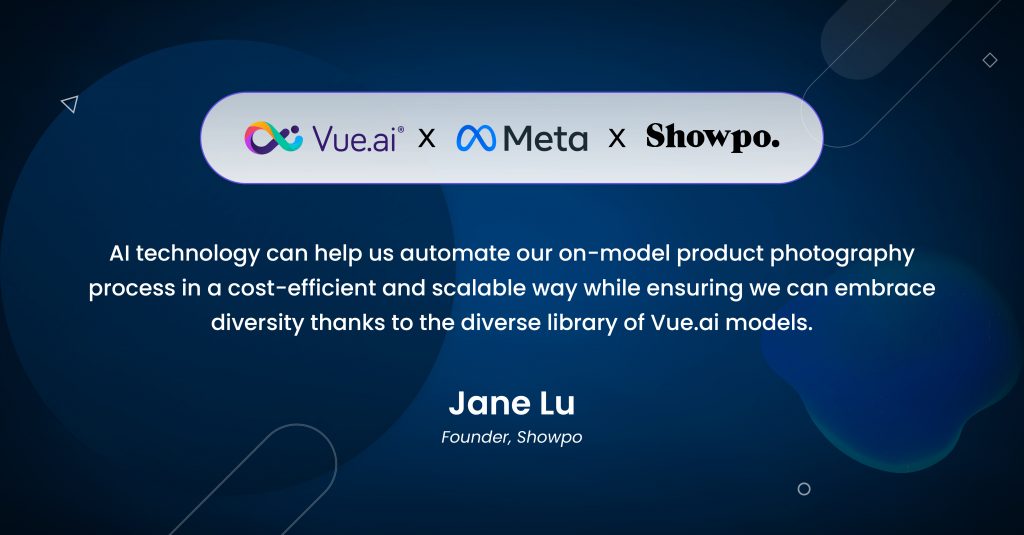 Lane Crawford
This Asian designer retail company implemented Vue.ai's technology through various advertising formats on Meta platforms and saw a 33% increase in their return on ad spending(ROAS), 55% higher Click-through rates(CTR) and a 28% decrease in cost per action(CPA), thereby significantly boosting their business.
Note from our founder
"Vue.ai is very pleased to partner with Meta's Creative Shop and participating brands to make size and ethnicity-inclusive presentation of garments a reality. Although AI-based image generation for fashion has long been a compelling use case, convincing garment-on-model imagery requires a level of fidelity to the product and high resolution that has been beyond reach. We are proud that Vuemodel has proven to provide excellent customer response while providing cost savings, convenience, and inclusivity to brands." said Costa Colbert, Co-founder and Chief Science Officer of Vue.ai.
---