What Millennials Want From Fashion Brands Today

8

min read
Reading Time:
6
minutes
Millennials are the world's most powerful consumer group today. The fact that they represent a whopping $200 billion of spending power in the U.S. alone speaks for this. And with such huge numbers, it's only natural that they drive a lot of trends – especially in fashion. To this group of shoppers, brand names are less important than brand philosophies, and experiences are just as meaningful as products. Their style preferences also change at the drop of a hat, so fashion brands are always on their toes figuring out what these shoppers want and how they want it.
So, what do millennial shoppers want from fashion brands today?
Environmental Sustainability And Social Responsibility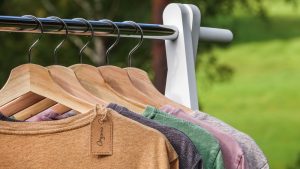 Recent high-profile data breaches at companies across industries, fashion included, has led millennials to lose trust in brands and feel wary of having to share any information with them. So, it's only fair that they are becoming more careful about which brands they interact with and shop from.
Transparency, as it happens, has become an important aspect driving millennials' purchase decisions today. They want to know if fashion brands are taking steps to ensure fair labor, obtaining resources the right way, and being environmentally sustainable. A whopping 66% of millennials reportedly say they will say they will even pay more for sustainable clothing with 42% of them saying they want to know how the apparel is being made before they make the decision to buy.
So, fashion brands have started making the shift to radical transparency in the attempt to regain consumer trust.
Patagonia is a great example for a brand that has sustainability engraved in its business model . The brand uses recycled bottles and up-cycled clothing to make its ever-so-popular fleece jackets. Not just that, it even contributes 1% of its sales to grassroots activists and carefully looks into every aspect of the making of each of its garments – right from the sourcing of raw material to the production of finished garments. The brand also goes the extra mile for its employees with subsidized child care, parental leave, healthcare, and paid internships with environmental non-profits.
Another fashion brand that is on point with its sustainability strategy is Reformation. Albeit a fast fashion brand, Reformation tracks its environmental footprint every step of the way. It adopts eco-friendly yet efficient technologies and practices in its factories and even goes so far as to share a sustainability report with its subscribers every quarter. In addition, the brand also plants trees and invests in clean water solutions. It even helps its workers with extensive in-house training and growth opportunities.
Durable, Long-Lasting Fashion
Practical, durable clothing is in vogue. And millennials are clearly the ones driving this trend. They want to shop from brands that sell clothing that is long-lasting and has a purpose. Kate Nelson Best, author of The History of Fashion Journalism told Quartz that "Economical or ideological climates definitely influence designers and consumers in the way they interact with fashion." So, it's only fair that millennials, who came from a time of global financial crisis, look for safety while spending on fashion. These shoppers are also increasingly seeking out heritage brands because they have classic looks, are rich in history, and are incredibly durable. They are even willing to spend more if it means getting high-quality clothing that withstands wear.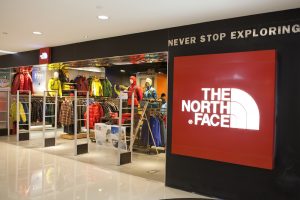 NorthFace initially started off as a brand offering only equipment for mountaineering and backpacking enthusiasts. Over time, it has grown to become a brand that offers everything needed to prepare for the great outdoors: From ski-wear to equipment for camping and hiking. The brand has transformed into one that is no longer viewed as just practical and durable but also one that is fashionable.
Likewise, Swedish brand Fjällräven initially began as a manufacturer of backpacks for school children. But today, it prides itself in outdoor and lifestyle wear that is extremely long-lasting. The brand boasts of products with incredibly long life cycles, which are the result of superior production, excellent material choice, and strict quality controls during production. Fjällräven produces limited clothing with two seasons every year and no collections in between. And the fact that its product line is not driven by constantly changing fashion trends makes it timeless, so it stays in the market for a long time.
Authenticity In Values And Bold Stands On Social Issues
Steering campaigns in the direction of social causes can help fashion brands connect with millennial consumers meaningfully. However, they need to be clear on who they are, what they care about, what they stand for, and what their purpose is.
Billions of people – millennials included – are using consumption to express their deeply-held beliefs. The Edelman Earned Brand study reveals that 6 out of 10 people believe that doing good should be a part of every brand's DNA. So, millennial shoppers are more likely to buy from those fashion brands that share the same values as them and show authenticity in these values.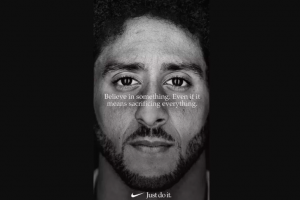 In the recent past, many fashion brands have come forward and taken bold stands on social issues. Nike, for instance, came out in support of athlete-turned-social activist Colin Kaepernick – the face of the NFL's anthem protests. While this move was met with a lot of criticism from many, it struck the right chord with 44% of the brand's biggest consumer group – the millennials.
Even Patagonia's decision to support environmentalists in protecting Utah's national monuments was considered a bold and worthy move while being in line with the brand's mission statement – "Build the best product, cause no unnecessary harm, use business to inspire and implement solutions to the environmental crisis."
New, Unique Styles
Because of taking over as the largest consumer segment, millennials' brand preferences are driving every industry the world over. These shoppers want the latest and most unique brands and don't think twice before picking them over traditional brands. This seems likely to be driven by the fact that they are often known to shop around rather than stick to one brand.
According to the State of Fashion 2019 report, millennials are four times more likely than baby boomers to view new brands as better or more innovative. And when it comes to fashion, they are twice as likely to prefer up-and-coming brands and designers. Other generations are also being swayed by their choices, magnifying the impact of millennial preferences.
Fashion Nova happens to be one of the most sought-after fashion brands by millennials. In 2017, it was the most Googled brand by this consumer segment, even surpassing brands like Chanel and Yves Saint Laurent. While price is certainly a plus, Fashion Nova also embraces diversity in every sense, giving millennials more than one reason to love it.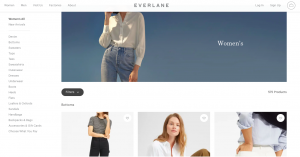 Another fashion brand that is a favorite among millennials is Everlane. Besides its brand values of transparent pricing and manufacturing, Everlane has trendy outfits that are affordable yet of high quality going for it. This clearly explains its massive revenue of $100 million in the year 2016.
Options To Customize
According to research by Deloitte, 34% of consumers – millennials included – want brands to offer customization because they feel standard products do not often meet their expectations. A majority of shoppers would even be willing to pay more to get customized offerings, especially in the case of fashion.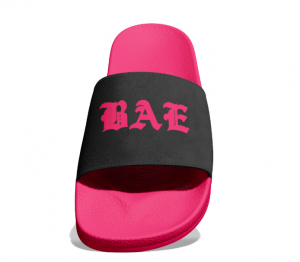 Millennials are among this group of shoppers too as they increasingly look to make what is "in" at a given time their own and then wear it. Adidas, which is often linked closely to millennials like Justin Bieber, knows this quite well and gets customization right. The brand's Originals collection, which include Superstars and Adilette slides, are all customizable for shoppers. So, they get to wear what they want the way they want it.
Luxury fashion brands aren't too far behind either with many of them working toward offering customization for their products to make them more relevant to millennial shoppers. Take Italian luxury brand Fendi for instance. It recently launched an online customization service for made-to-order handbag designs. The service allows shoppers to mix and match colors and logo styles for its exclusive custom-made products.
It's safe to say that millennials are a group of shoppers who refuse to have their style preferences categorized. They are opinionated and a class apart from the older generations because they define what they want to wear every step of the way. And one thing that fashion brands who want to win millennials over absolutely need to ensure is that they need to understand the mindset of these shoppers to stay relevant no matter how much the market changes. Currently, this is about being socially responsible and taking bold stands on social issues while offering styles that are environmentally sustainable, durable, unique, and customizable.