How Tommy Hilfiger took the American Dream Global

9

min read
Reading Time:
7
minutes
The second-born of nine children, Hilfiger was born in Elmira, New York in 1951. His first design inspiration came from sports uniforms. In his memoir, 'American Dreamer: My Life in Fashion & Business', he shared that he wasn't strong enough to be a great athlete but he loved the uniforms. He was heavily influenced by the fashion he saw while growing up in Elmira, which the designer describes as 'preppy'. From Cleveland Browns' brown and orange against white uniforms to game jerseys with flocked script lettering in blue and gold, he noticed all the tiny details. The obsession with uniforms changed sports – baseball to football to basketball. But he never missed registering and internalizing the details.
After a brief stint at a local sporting goods store, he started working at a gas station. And sports were replaced by cars and music. In the late 60s, the music and fashion revolution had just started. Around the same time, the designer's fashion journey started with People's Place, his first store in Elmira, New York. He was only 18 years old at the time with no training in fashion design!
It was his love for rock & roll, music and rock stars that helped him to write the notes of his great American dream.  
"What I really wanted was to look like the rock stars, with long hair and of-the-moment clothes. So in 1968, when I was 17, I saved $150 from working in a petrol station and with my friend Larry Stemerman bought 20 pairs of bell-bottomed jeans from the back streets of New York City… A year later we opened the first People's Place, a basement shop selling all sorts of hippie gear such as incense and candles as well as cool rock'n'roll-inspired clothes like the bell-bottoms," Hilfiger revealed while talking about his first store.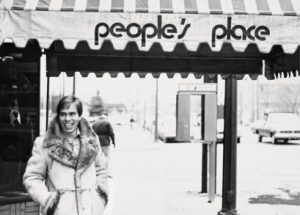 Today, retail pundits talk about the importance of unique immersive retail experiences, but People's Place enabled consumers to shop at a place, which was more than a clothing store, back in the 70s when the retail term didn't even exist. It was a hangout zone for all rock-and-roll lovers, a wholesome community where people listened to music, exchanged creative ideas, discussed upcoming concert shows and bought latest music records, besides buying bell bottom jeans and vests.
Hilfiger continues to invest in unique immersive customer experiences even today, which we'll explore later.
After selling his part of shares of the People's business in the late 70s, Hilfiger set out to build his own brand, a dream which came true in 1984 when he met businessman Mohan Murjani.
A year later, Tommy Hilfiger, the brand was launched in 1985. The design aesthetics screamed 'preppy, cool and hip', words that best described the designer's personal style.
Commitment and Foresight
Author, TV host and style expert Llyod Boston shared a very interesting story about how he scored an internship with Tommy Hilfiger, an incident that marked the beginning of his 10-year stint with the American premium lifestyle and fashion brand.
Back in the late 80s, Boston first met Hilfiger when he was a broke 19-year-old graphic design student from New Jersey. Hilfiger was scheduled to appear at Atlanta's Lenox mall and Boston, who loved fashion and style, decided to make the trip along with his friends. What he didn't know was that the designer was also hosting a trunk show, an informal runway show where the models are on the ground level (and not on an elevated runway like a conventional fashion show) and interact with the audience.
After the show was over, Boston shared his honest feedback about the designer's Fall collection that he had just seen. This is when the designer asked him to come and work for his company in New York as an intern. The important thing to note is that the TV host had no degree or experience in fashion designing.
"I didn't know at that time but I was his (Hilfiger) key demographic, I was his core audience. So the feedback he was getting was priceless when you know most of the other kids were happy and excited and would say yes. You get a lot 'yes' people around you when you are successful. So I didn't realize at the time that I was just, you know, being true to my passion, which was art, and design and fashion," reminisced Boston.
Boston hadn't realized how precious his unbiased and authentic opinion was, nor had he discovered his true talents. But Hilfiger had figured out all that in just a few minutes of their interaction. He entered Tommy Hilfiger's office at the end of 1989 as an intern and left as the VP of Art Direction in 1999.
If anyone wanted to sum up the ethos of Tommy Hilfiger, the designer & the brand and run it through a View-Master, the key elements of this hiring story would make it to the final slides. It highlights Tommy Hilfiger's unwavering commitment to conserving the true essence of his brand.
A Lesson In Taking Risks and Bold Moves
The company designed the now cult Hangman campaign to announce its arrival.
Conceptualized by George Lois, the advert compared Tommy Hilfiger with the existing popular brands in the 'hangman puzzle game' style with the text at the bottom that read, 'In most households, the first three names [Ralph Lauren, Perry Ellis and Calvin Klein] are household words. Get ready for another. His name (hint) is Tommy. The second name is not so easy. But in a few short months, everybody in America will know there's a new look."
It wasn't long before the designer became the talk of the town.
American record producer Quincy Jones' foreword to Hilfiger's American Dreamer memoir touched upon the Hangman advert. It read, "I didn't know Tommy in those days, but there wasn't anybody who came to the island of Manhattan who didn't see that billboard in the middle of Times Square proclaiming there was a new guy in town. It was a bold move, some may have even said reckless… You can't worry about what other people think because it's about building and creating something that didn't exist before… Tommy wasn't scared of hard."
The designer did admit that at first he wasn't convinced when the Hangman idea was pitched by Lois. He, instead, wanted to run a breezy campaign with good looking bare-feet models on a beach wearing his causal cool clothes. But ultimately Lois and Murjani convinced him that this bold move was the need of the hour if he wanted to differentiate his brand from the Kleins and Laurens.
And the risk paid off because people flocked to Bloomingdales, Macy's, Saks Fifth Avenue, and Tommy Hilfiger stores to buy the clothes.
Finger On The Pulse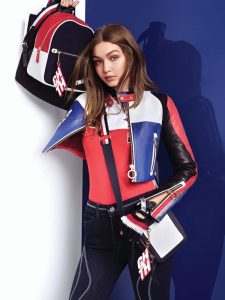 Whether it was building a music community in the 60s and 70s or listening to a young man's criticism in the 80s, Hilfiger always focussed on the end goal and possessed a curiosity to discover what the end consumers want. His daughter Ally Hilfiger revealed how his father used to borrow her high school clothes for inspiration and made notes to design his collection.
In the 90s, Hilfiger discovered that the consumers want his brand to go back to the classics, but with a modern twist to it. And this discovery was made after studying the brand's European arm of the business.
When the business had slowed down in the US, Fred Gehring, who was successfully running the Tommy Hilfiger brand in Europe, suggested replicating his strategy in the American market. "What he was doing in Europe was he was celebrating the DNA of the brand, which was preppy, all American premium sportswear. So we decided to take a page out of that book and apply it to the US business," shared Hilfiger.
This triggered the complete brand overhaul after the company went public in 1992.
The designer went back to his preppy roots and reworked on the classics – button down shirt, chino pants and polo shirts. The look, fit, and feel, everything changed. The new collection featured washed denim, oversized clothes, and huge logos to match the style needs of young people. He took sports jerseys and stitched patches & logos on them, which sold like hot cakes. Every big name from the hip hop music industry, be it Beyonce or Snoop Dog, stepped out wearing Tommy Hilfiger.
American fashion model Gigi Hadid and actress/singer Zendaya are riding the new wave of the resurgence of the brand to appease the Gen Z.
Hadid collaborated with the designer for four capsule collections between 2016 and 2018. In March 2019, Zendaya showcased her TOMMYNOW capsule collection at the Paris Fashion Week. The actress also left everyone spellbound the 2019 Met Gala with her glowing Cinderella Tommy Hilfiger gown.
A Step Ahead of Competition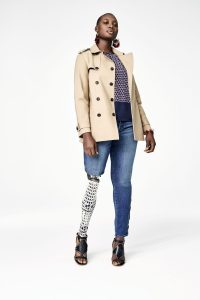 As a company that treasures customer experience, Tommy Hilfiger always found a way to stay relevant. It is one of the reasons why more than 50% of its sales come from overseas and it has more than 1800 retail stores spread over 100 countries.
People from the 70s needed a place to hang out and discuss rock concerts – Hilfiger made it happen. People in 2019 asked for relatable brand ambassadors and digital showrooms – Hilfiger made that happen as well.
The company rapidly adapted to the tech-driven retail world by embracing shoppable videos and tech-powered shopping tools. Hilfiger asserted that digital showrooms are the future that would help to expand their brand.
Their resolve to become inclusive and accessible through innovation and technology can be seen in their Adaptive Clothing line, which was launched in April 2018 for the differently-abled people. These outfits look the same as any modern Tommy outfit. But the ease of getting in and out of it with the help of magnetic buttons, zippers, and closures makes it innovative and inclusive. The biggest plus is that the brand didn't treat this line as a 'niche line', because the differently-abled community is one of the biggest unexplored and underserved fashion consumer segments.
Tommy Hilfiger is also spearheading the 'See Now, Buy Now' trend by making all the runway looks accessible to buyers in across the world, courtesy shoppable channels. Zendaya's capsule was one such collection.
While speaking about the 'See Now, Buy Now' innovation, Avery Baker, chief brand officer at Tommy Hilfiger disclosed, "From the very beginning we just didn't think of it as a fashion show… And we see this as a totally shoppable ecosystem that at its heart is a media and a content platform. It has a moment of theatre but it has many different layers in terms of engagement and shoppability and experience and shareability."
A quintessential American brand, Tommy Hilfiger managed to achieve global success by blending its American DNA with local strategies and tech-powered innovation. It sailed through the ups and downs by reconnecting with its consumers, listening to them intently and implementing the feedback without diluting the brand value. It will be interesting to see how they build a network of digital showrooms across the world and what new consumer-first strategies they would design next.