The Rise Of Biodegradable Fashion

10

min read
Reading Time:
7
minutes
Artefacts retrieved from the wreckage somewhere in the year 2000 included a pair of cotton gloves, a vest, a chef's hat and a silk robe, among many other things. The pieces that were recovered have allowed people to create a vivid mental image of the ship that sunk almost 109 years ago. But from an environmental point of view, it showcases just how long clothes can live.
The decomposition process of clothes is understandably slow, even without employing any methods to preserve it. Vintage and traditional clothes & accessories were built to last so that it survives years of wear and tear. And then came the era of fast fashion and synthetic fabrics, which normalized the use of chemicals and dyes to extend the life of even biodegradable fabric.
This has clogged the landfills even further. In the UK, 350,000 tonnes of used clothing makes its way to the landfill every year. More than 20 billion of the total new clothes (32 billion) produced for the US market every year meet the same fate. Non-biodegradable clothes made from fabrics like polyester, spandex and nylon can take anywhere between 20 to 200 years to biodegrade.
To counter this negative impact, sustainable fashion has emerged as the new wave of optimism that has the power to unclog the landfills and reduce global waste produced by the fashion industry. From injecting biology in fashion to achieving sustainability through technology, the industry has found a middle ground on ethical fashion that doesn't harm the environment.
Recycling, upcycling, minimalism and renting are all part of this movement. The 'compostable couture' trend, in particular, is taking over the industry.
Let's take a look at innovation in the sustainable fashion circuit through biodegradable fashion.
The Science of Fabric
At the peak of the feminist movement, customers wanted 'slogan t-shirts' to wear their empowered heart on their sleeve. And brands, designers and retailers delivered. When Mark Zuckerberg and Steve Jobs stepped into the boardrooms wearing solid casual t-shirts, the rules of formal menswear had to change.
Customers' demand is what dictates fashion trends, and that is sustainable biodegradable fashion at the moment. Millennials and Gen Z want to know what materials brands use to make their clothes and what happens to these materials after they are discarded.
According to the Pulse of the Fashion Industry 2019 report, social mentions of 'sustainability' have steadily increased over the last 4 years. One of the other findings of the study is that more than one third of consumers have already switched to brands that stand for positive environmental and social practices.
As consumer awareness around sustainability has grown by leaps and bounds, fashion brands have had to invest in research and development of fabrics and base materials that are resilient, organic and biodegradable. This requirs companies to first study the composition of all fabrics available in the market and select the one that fits their product portfolio.
While it sounds pretty straightforward, this can be a time-consuming process for fashion companies.
Most fabrics and fibres are inherently compostable. But when blended with synthetic fabrics or coated with chemical and colours, it can take hundreds of years for a piece of cloth to start disintegrating and amalgamate with nature. Take, for instance-cotton. Non-organic cotton laced with chemicals and dyes won't break down. But organic cotton free of chemicals, pesticides and synthetic colour would be absorbed by the earth in one to five months.
The same principle can be applied to almost all fibres. Non-organic bamboo treated with hydrogen peroxide or wool won't easily biodegrade. But untreated bamboo disintegrates in four to six months and the wool fibre takes about one to five years.
The struggle that most businesses face with sustainability is sourcing the material that matches the aesthetic appeal of their collection. While building a sustainable business, labels can't afford to ignore craftsmanship, style and trend.
Fashion designer Hindy Weber travelled across Australia, Indonesia, Japan and New Zealand looking for fabrics for her ethical everyday-wear brand, which was affordable, comfortable and genuinely biodegradable.
The locally available organic fabrics were Piña, a fibre made from the leaves of a pineapple plant and Abaca (also known as Manila Hemp), a fibre made of banana leaves grown in the Philippines. Although compostable, Weber realized that these fabrics were more suitable for special occasion clothes and formal wear. She needed a fabric that would allow her to create comfortable clothes that seamlessly transitioned from office wear to beach wear.
Linen, hemp, organic cotton and bamboo silk in earth tones like olive, rust, brown and grey are a few of the fabrics that Weber ultimately used to design her collection.
While talking about the challenges she faced while sourcing fabrics, Weber shared, "…it's been an eight-year process. 'Cause it's not easy to create fashion that is truly sustainable. It was really important to me to source the right fabrics from the get go. They're made from scratch [and] almost everything is either organic or natural. And some are even compostable. I really thought about those things, even the buttons and trims."
The rise of green consumerism and evolution of sustainability as a concept also compelled design labs and scientists to work overtime and invent modern fabrics that were environment-friendly and fashion-friendly.
Tencel is one such fabric. Created by Austria-based Lenzing AG, Tencel has become an ethical choice of brands like Romanian-Danish design studio Solve and India-based designer Anita Dongre.
The fabric is a cellulose fibre produced by dissolving wood pulp. It decomposes within a month and is 50% more absorbent than cotton. Owing to its breathable nature, Tencel is an ideal pick for active-wear, sundresses and athleisure.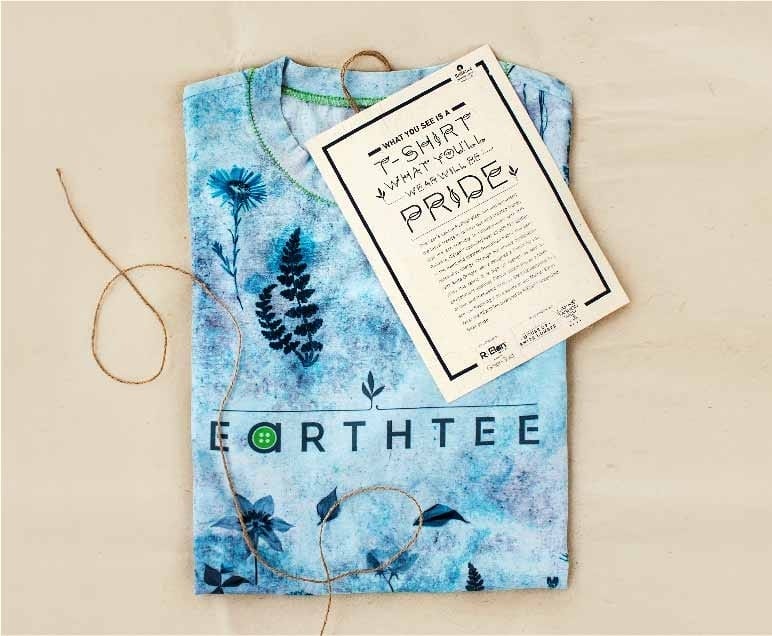 For outerwear, active-wear, and sportswear, retailers can look into PrimaLoft Bio, a one-of-a-kind recycled biodegradable fabric or Taiwanese company Singtex's newest invention made from coffee grounds.
A recent addition to the list of smart biodegradable fabric inventors is Kenyan company Green Nettle Textile's organic fibres made from Nettle.
Dye That Doesn't Kill
Besides the fabric, chemicals and dyes play a huge role in enabling or derailing a brand's efforts towards ethical sustainable fashion. It has the ability to reverse a fabric's natural properties and harm the environment.
This has led to two positive outcomes. One – the clothing industry has started looking for natural alternatives to chemical dyes like Evolved by Nature's 'Activated Silk'. Second – the re-emergence of a more natural colour palette.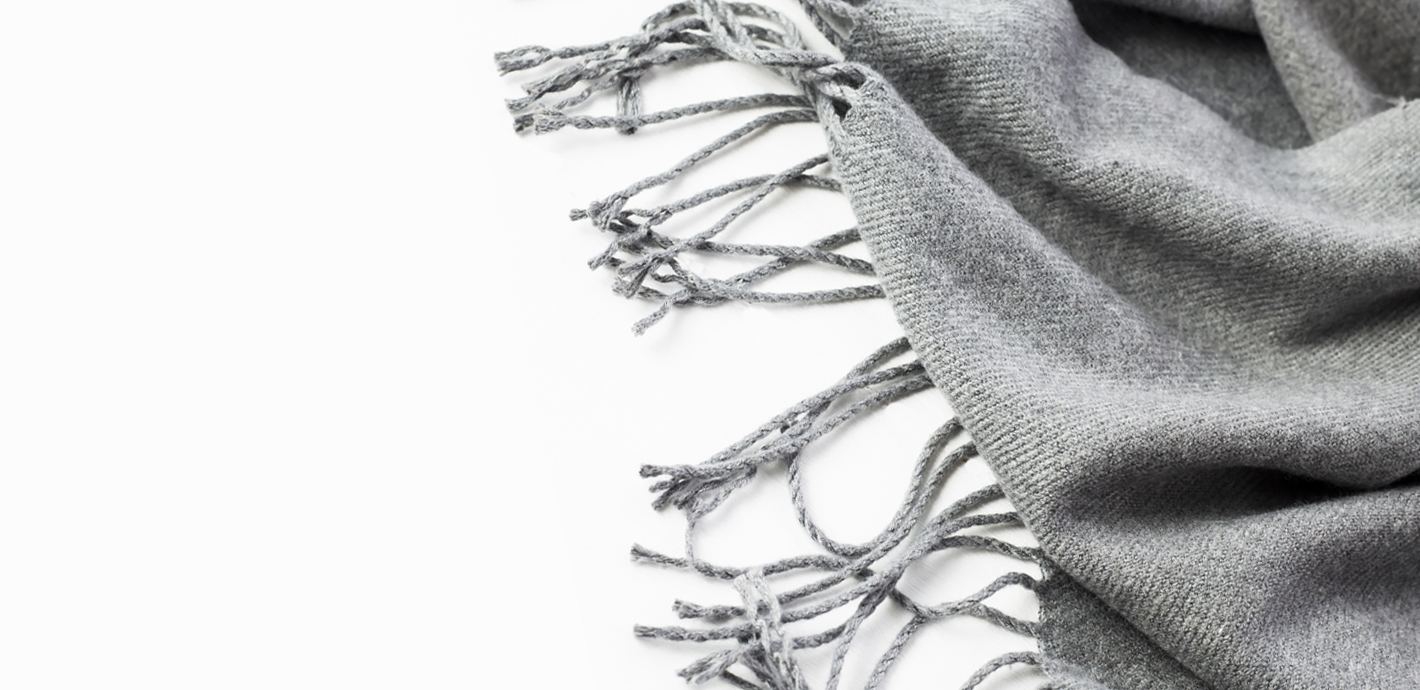 Made from non-GMO polymer thread of silkworm cocoons, Activated Silk is a perfect example of how technology paired with innovative thinking can help to save the planet.  
The company that recently raised funds aims to supply a clean, effective and non-toxic solution to the fashion industry.
"The investment in Silk is really an investment in the future, one in which we are advancing people's health, while achieving environmental stewardship, business performance, and technical innovation. The team behind Silk, and their strategic approach to Liquid Silk technology's applications across the skincare and apparel landscape, is both innovative and creative at a time when these sectors desperately need more of both," asserted Jeff Vinik, one of the company board members.
As sustainable fashion is all about celebrating and embracing organic fibres in its natural form, neutral, natural, matte, pastels and dusty tones are in great demand. Pigments extracted from leaves, flowers, sugar molasses and micro-organisms are on their way to replace synthetic dyes.
When it comes to silhouette, sustainable fashion designs feature cuts that are easy, elegant, raw and understated.
Sequins Are The Straw of the Fashion Industry
One would find the words, "It's just one straw, said 8 billion people" imprinted on various environmental posters. The way a tiny straw has managed to ruin the marine ecosystem, the devastating impact of micro-plastics like sequins and glitter embedded in clothes can't be ignored either. It has compelled the industry to look for alternatives.
61 music festivals in the UK have announced a ban on glitters and single-use plastics, which would be implemented by 2021.
The Sustainable Sequin Company, the brainchild of Rachel Clowes, was able to produce biodegradable sequins.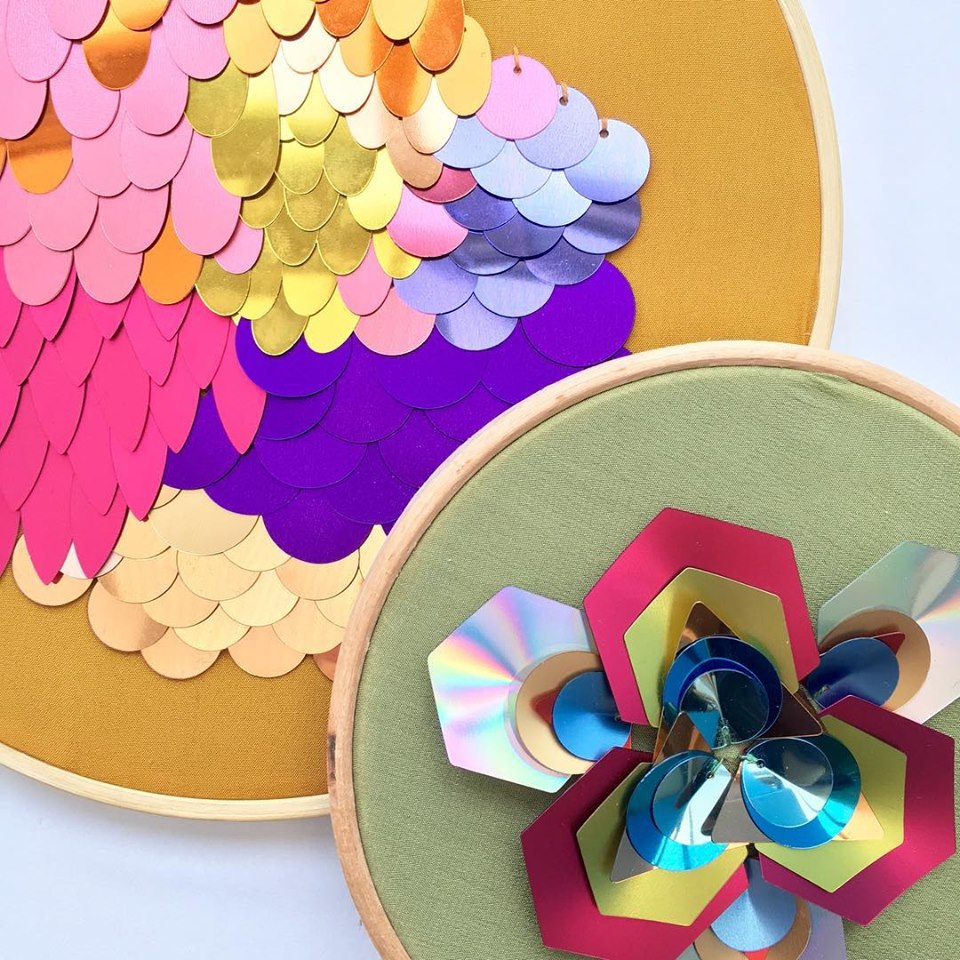 Clowes avers, "Plastic sequins shimmer for a few hours on the dance floor, then languish at the back of the wardrobe for a few years, before lying intact in a landfill for a few centuries or more. Both the raw materials from which sequins are derived (including PVC additives), and the waste created by short-term use of long-lasting plastic, are an environmental problem."
As embellishments are an inseparable part of fashion and couture, Clowes developed naturally coloured organic bio-plastic sequins.
"These sequins were designed to dissolve after a few wears, releasing natural dye to color the fabric and reveal a new pattern… Through this project, I imagined a new sustainable future where bright sequins melt to produce new colors, utilizing existing materials while retaining joyful memories," she .
The Sustainable Sequin Company's efforts highlight that even the smallest element could have the biggest impact and that even a small step can help to build a successful sustainable label. Right from how brands package their products to the percentage of waste, everything matters.
The Omdanne Collection by Solve, for example, uses detachable magnets to secure clothes. This not only makes the collection far more versatile but also allows clothes to decompose without leaving any trace behind (buttons, threads, and zipper).
Frietag's F-ABRIC jeans made from hemp and linen is 100% compostable, minus the buttons. Even the thread used to stitch the jeans is biodegradable.
Landfill Diversion Ahead
Organic fibres, accessories, dyes, and embellishments would ensure that less and less textile waste reaches the landfill. But reducing the burden of existing landfills across the world is an environmental issue that needs to be addressed on an immediate basis.
This is where the contribution of big brands such as Reebok and niche ethical labels like Deakin & Blue comes to the surface.
In August 2018, Reebok unveiled vegan shoes made from cotton and corn. The company also has a line of recycled plastic shoes. Plastic might not feature in the list of materials that a sustainable fashion business should use. But many brands are effectively working towards reducing the plastic waste by recycling it in an innovative and fashionable manner.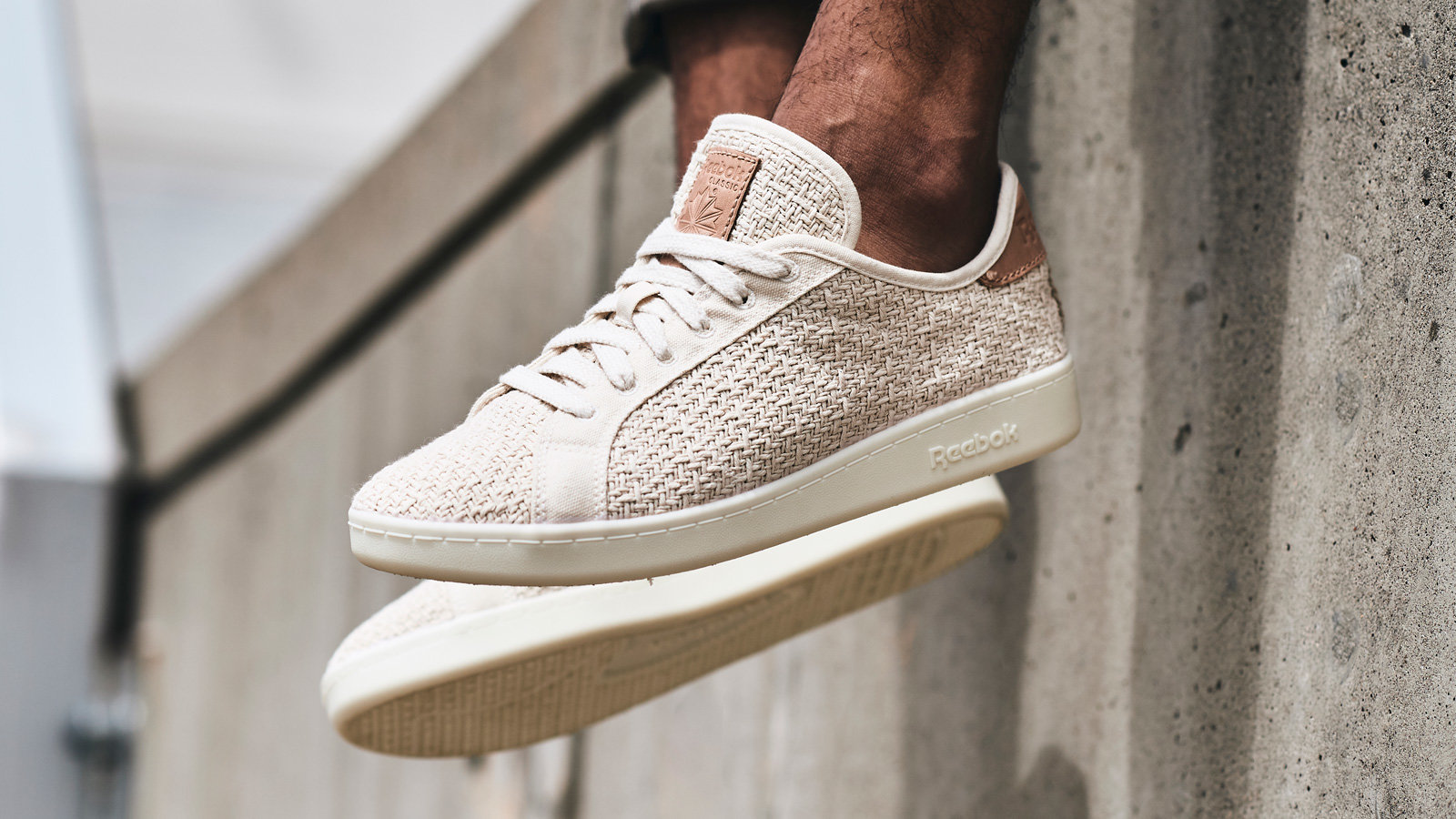 Take, for instance, this line-up of ethical swimwear brands that repurpose already existing plastic waste material to create trendy, functional and sustainable swim clothes.
The biggest challenge of the sustainable fashion industry and biodegradable products will be to attract investors and dedicated scientists who will continue to invest their money and time in building eco-friendly tools for the fashion industry.
Progress has already been made. Ana Silva, Head of the sustainability department at TINTEX Textiles reasoned, "Before, we used to explore earth materials for recycling. But now we are using more materials from the ocean. We are creating more fabrics from sea weeds or developing leather from fish skin."
But there is still a long road ahead. The important thing that retailers, brands and niche players need to remember is that sustainability can no longer be a token initiative. It is now tightly woven into the fabric of the fashion industry. It is independent, alive and thriving.