The Label Life: AI Assisted Celebrity Stylist For Every Shopper

5

min read
Reading Time:
5
minutes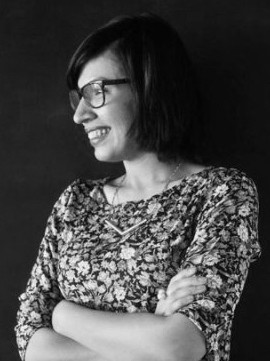 AI Spotlight recognizes some of the movers and shakers of the fashion and retail industry, who are using the power of Artificial Intelligence to craft beautiful, personalized experiences for their shoppers. This month we speak to Yashika Punjabee, the Co-founder and Creative Director of The Label Life, a lifestyle brand that sells curated and styled trend-focused, signature pieces of home decor, clothing and accessories. The Label Life brings international styles to an Indian audience, and is known for showcasing beautifully created ensembles curated by its team of celebrity style editors.
What makes Label Life such a coveted name in lifestyle and fashion retail?
Yashika: We are a lifestyle brand in a country like India, where lifestyle brands are hard to come by. And what makes us different is the fact that we bring international styles to an Indian audience. We not only sell clothing, but also accessories and home décor. What differentiates us from the other players in the space are our celebrity style editors — Sussanne Khan, Malaika Arora Khan and Bipasha Basu; who happen to be household names in India. Unlike most marketplaces where celebrity brand ambassadors usually just endorse a website and its products, our style editors actually curate the looks and styles, and are key to the entire creative process. These are women who have been a part of the lifestyle and fashion industry for years — and know exactly what it takes to create a look that is not only stylish, but also comes together elegantly. And all of this is done in-house — from the design to the curation and styling of the looks.
Having said that, we're not just an "on-trend" brand, monitoring fashion trends to create products that are trending, but we stay ahead of the curve and create trends.
Our clothes are not only suited to the culture and values of the Indian audience (which is our target market), but also the Indian body type. And these are clothes created for each occasion — from party-wear, to clothes that you would wear on a regular day at work, to categories that are hard to find in the country — like sleepwear and swimwear. We believe that our clothes are best suited to the independent Indian woman in the 25–30 age range, who dons multiple hats during the day and is not afraid to experiment.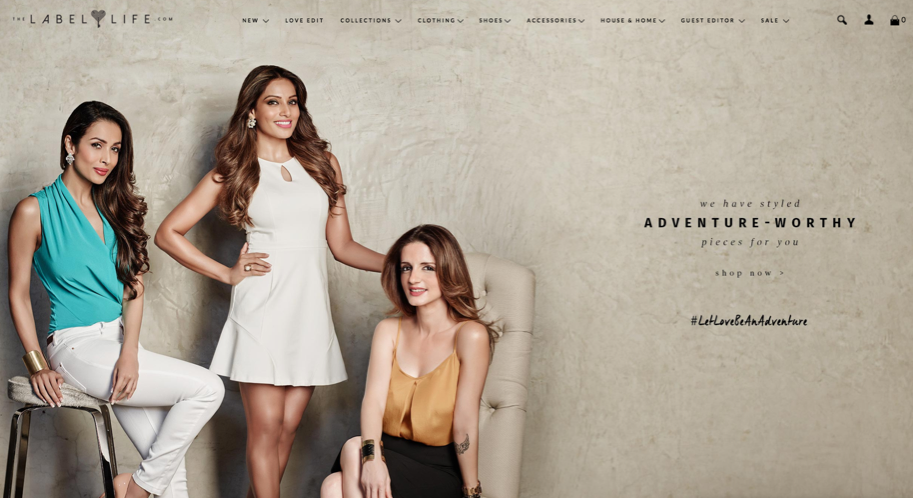 What were some of the business challenges that drove you towards Artificial Intelligence?
Yashika: When our shoppers come to our site, they look up to our style editors and us — to mentor them and guide them on creating an ensemble, or a look. We have a great customer support team, and our repeat rates have always been higher than the industry standards.
But what we found challenging was being able to suggest complete looks, and recommendations to these shoppers at personal level as we continued to scale. Just to give you an example, while it might not be challenging to provide personalized recommendations when you have just a few hundred customers, it's a completely different ball game when this number moves towards the thousands, and so on. Balancing the same level of personalization with our visitor traffic was proving to be a huge roadblock in scaling our business. This is when we decided to explore vue.ai as an alternative, and we've been quite pleased with the results.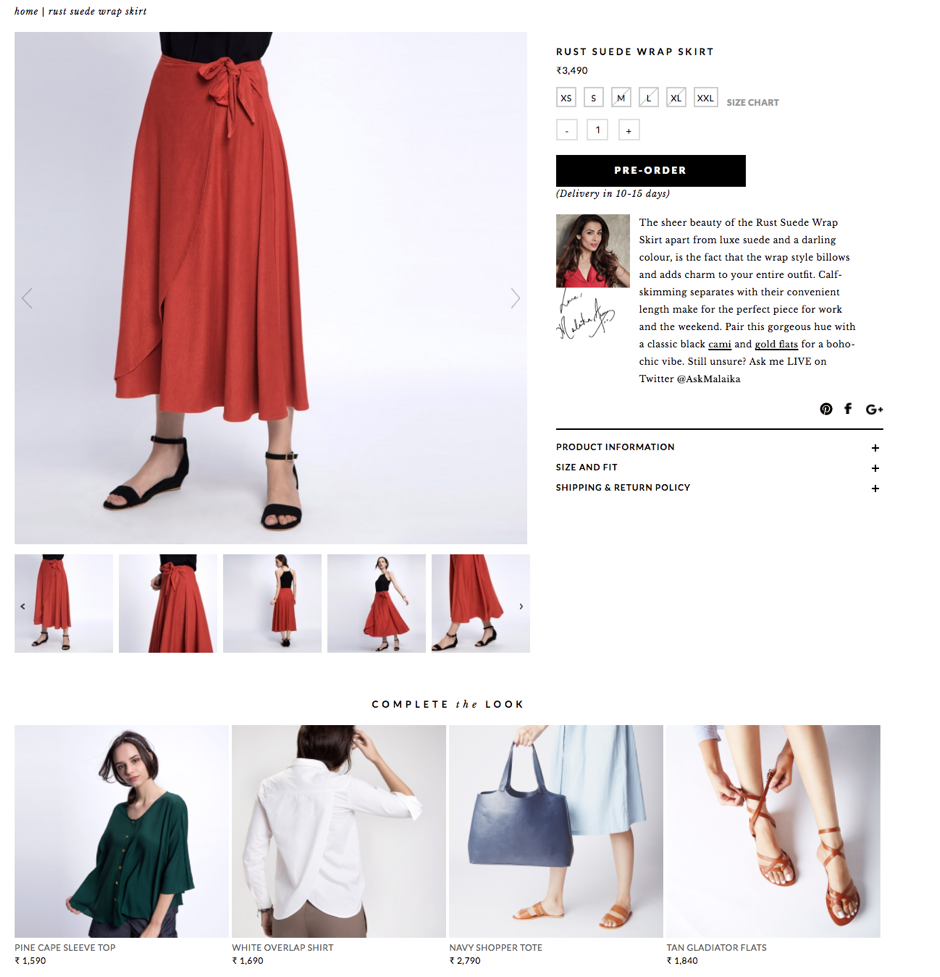 How would you say Artificial Intelligence and Computer Vision are game changers in retail? How have they helped you manage your business?
Yashika: Yes, it is definitely changing the way retailers are selling online. We have personally seen that it becomes increasingly challenging to maintain a personal relationship with your customers as you scale. With Artificial Intelligence, it is possible to not only gain valuable insights into how our customers shop, but also to understand their preferences to provide a more personalized shopping experience.
With vue.ai, it's like the friend – in our case our style editors like Malaika Arora Khan, who goes shopping with you, because she understands what you like, and recommends products that you'd like, as well as full ensembles that would look great on you. Only that it does it for thousands of shoppers simultaneously, in real-time.

What are some of the new tech initiatives that you have planned for improving customer engagement?
Yashika: We have a few other initiatives in the pipeline, with personalized homepages being the first priority for us. We believe that this will help us improve shopper engagement, and provide an experience that is individualized to each shopper. Apart from personalization that is driven by individual preferences, we're also looking at constant segmentation for focused reach and communication.
Our customer delight program is a huge priority for us, where we are working on personalized engagement through multiple channels — both online and offline. This includes making email marketing more effective with highly personalized recommendations, with our style editors acting as AI Perersonal Stylist — whatever it takes to achieve a personal touch point with our customers.
Would you recommend adoption of Artificial Intelligence to others? What are your thoughts about your experience with AI so far?
Yashika: When we were initially evaluating companies to help us with personalization we were a little sceptical. Even though there has to be some merit to the technologies being offered, we did wonder if it was just a buzzword being used by technology companies. And to be honest, we weren't too sure if Artificial Intelligence would really be able to help a platform like ours since we pride ourselves on our personal touch-points (which we take very seriously).
However, I have to say that adopting vue.ai has really helped. We're seeing improved engagement even with an increase in the total number of shoppers, and are learning a lot more with the data at our disposal. It also shows us how our shoppers are interacting with our site which is really insightful and has allowed us to better understand the customer journey.
Artificial Intelligence technology can definitely make a difference for retailers looking for high engagement — almost a natural progression for the business.