The G2 Summer Report is here: Vue.ai receives seven badges!
Reading Time:
3
minutes
Vue.ai has been absolutely crushing it in G2's seasonal reports! Last quarter, in the G2 Spring 2022 report, we earned seven badges, including the 'Users Love Us' badge that G2 gives when organizations index reviews with a high customer satisfaction rating.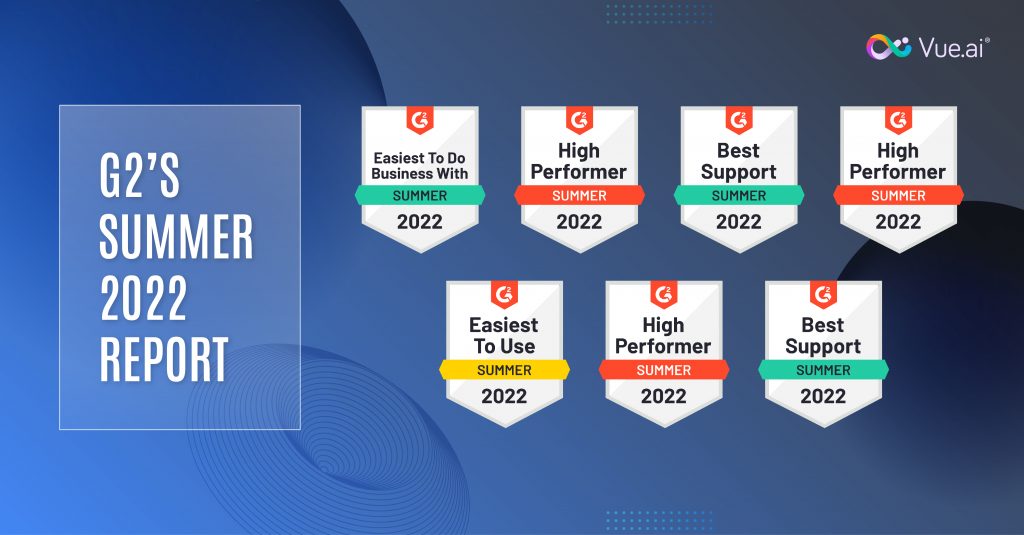 And in the latest G2 Summer 2022 Report that has just been released, we have earned SEVEN badges across FOUR distinct categories.
With all that, Vue.ai now has a stellar 4.6-star rating from 30 authenticated reviews from our users.
What's more? We've consistently surpassed the industry average by a considerable margin in the Ease of Use, Quality of Support, and Ease of Setup categories.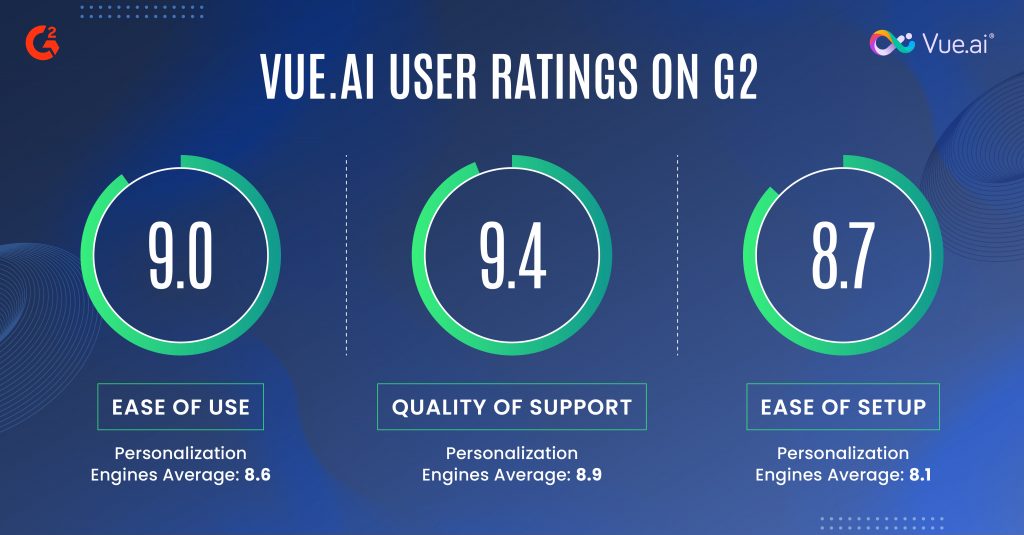 ---
---
What is the G2 Summer 2022 Report
Every quarter, G2 assesses and tracks the overall performance of companies listed on their platform and releases a comprehensive report. The Summer 2022 report details these companies' performance, reviews, ratings, and scores as of the 1st of June, 2022.
Presenting: The badges Vue.ai received in the G2 Summer 2022 Report
High Performer
To earn a High Performer badge, an organization must record high levels of customer satisfaction in their reviews in the respective categories. In the G2 Summer 2022 Report, Vue.ai has been recognized as a high performer in these three categories listed below: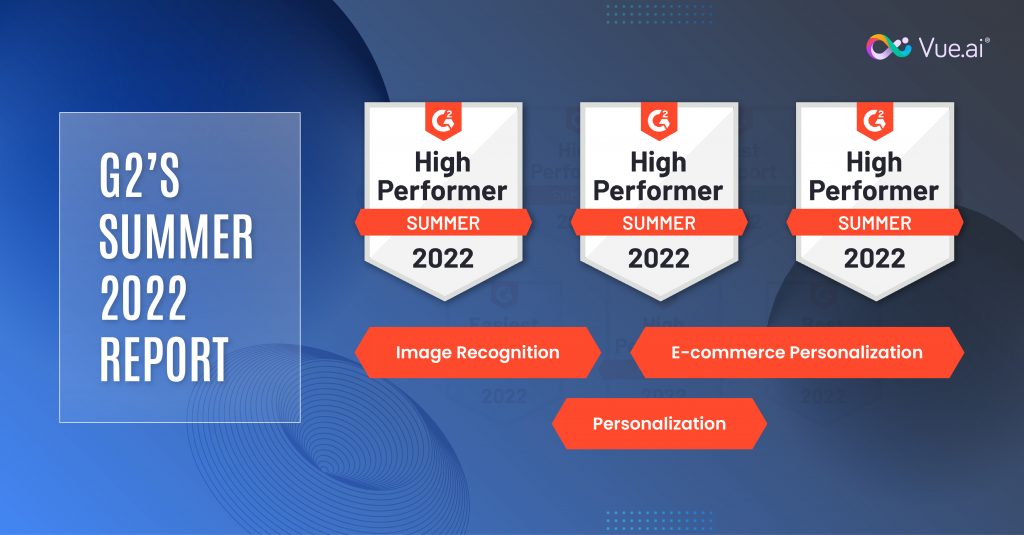 Image Recognition software helps identify and label images and their attributes. The primary use case of our tool is that it enables moderation of vendor images at scale.
eCommerce personalization helps create experiences that are tailored to  the shoppers by capturing user behavior in real-time across multiple channels. Vue.ai's eCommerce Personalisation platform helps vendors provide personalized journeys at every step of the way. 
Our personalization engine enhances a user's website journey by creating personalized experiences based on their preferences. 
Easiest To Use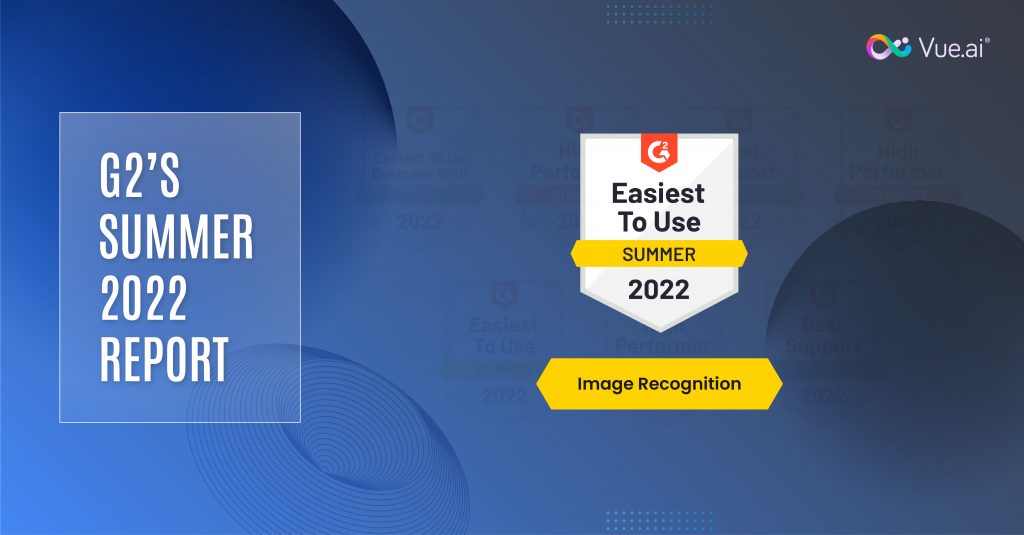 You can save time by using AI to check vendor images at scale.
Vue.ai uses image recognition and automation to check, in real-time, whether eCommerce product photos comply with a retailer's guidelines.
Best Support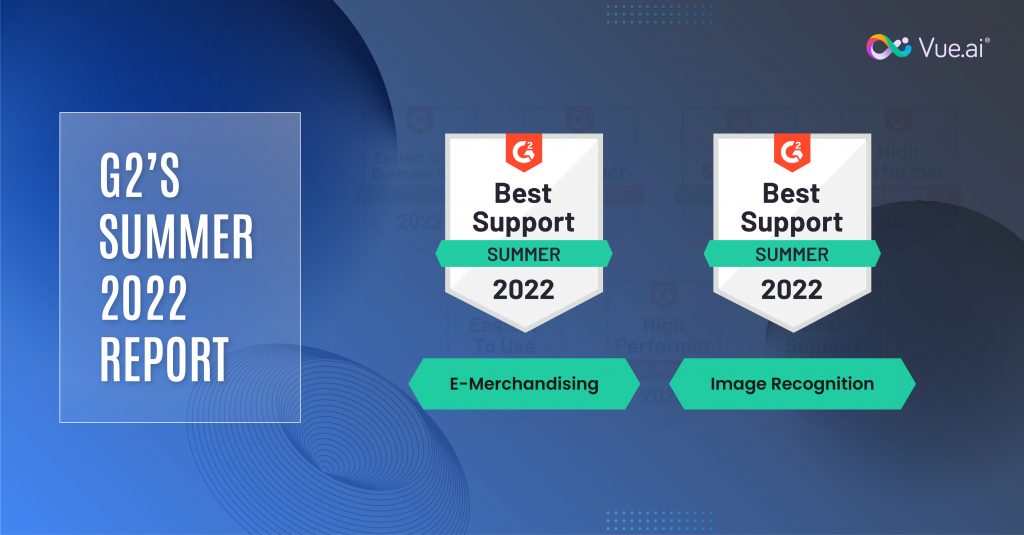 Digitally transforming traditional processes can be overwhelming, and that's why our team is committed to providing the necessary guidance and support every step of the way.
With consistent quality assessments and guidance throughout, our team is here to assist you to automate your image moderation process.
Easiest To Do Business With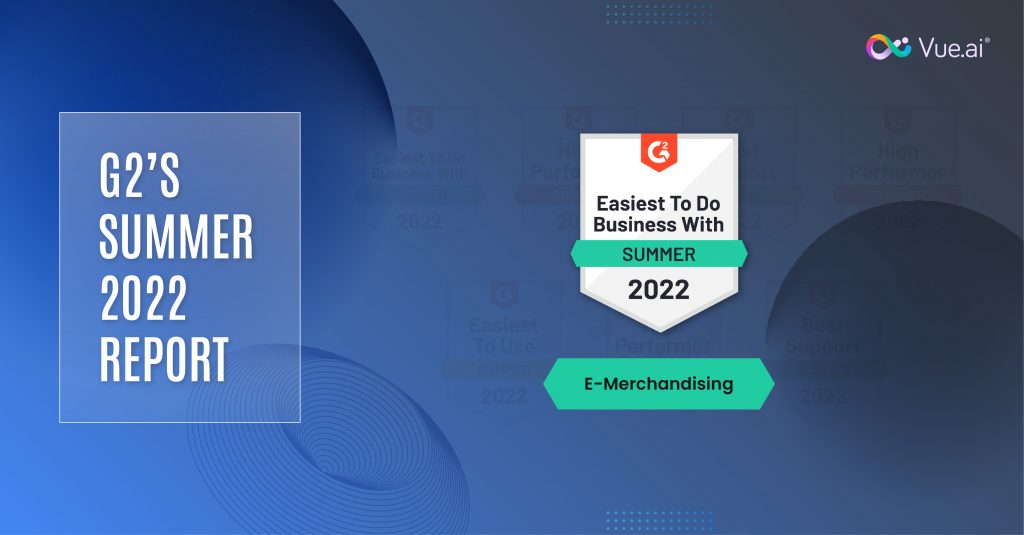 Vue.ai helps retailers merchandise their products better by using AI to create high-quality content and images, curate collections, provide the right product recommendations for each shopper, and more.
Here's what our customers have to say!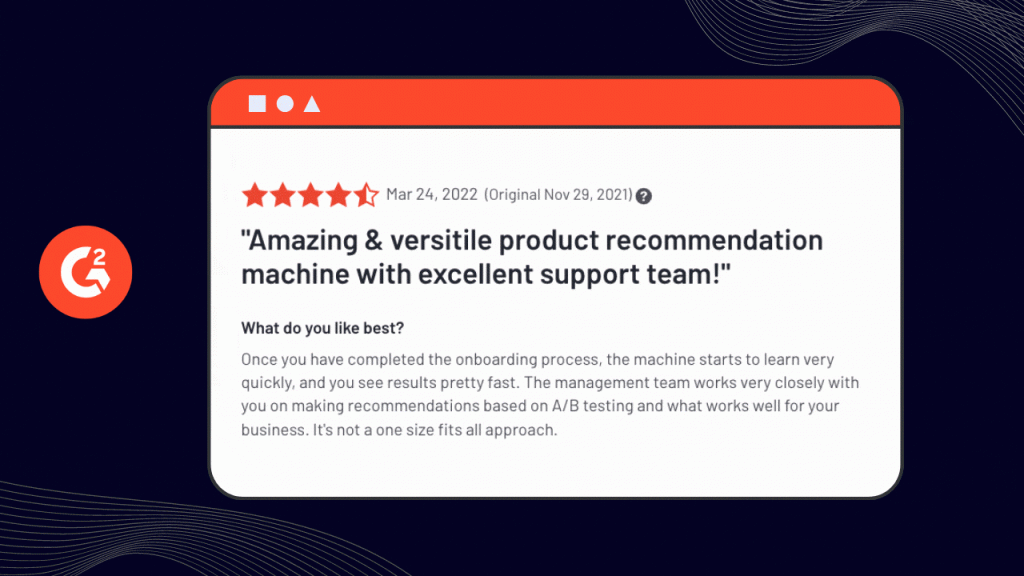 Discover what Vue.ai can do for you
G2 continues to recognize Vue.ai as a crowd favorite. Discover how Vue.ai's solutions can enable your business to accelerate growth and achieve goals using the power of AI.