The Business Of Selling Well: How To Sell Effectively On eCommerce Platforms

8

min read
Reading Time:
6
minutes
There's a solid case to be made for online retailing platforms. Until the advent of Shopify and Magento, retailers looking to sell online would either have to develop their e-commerce website themselves or sell through online marketplaces like Amazon. In an uncertain landscape, both options are fraught with pitfalls.
With services that help with backend development with pre-designed templates, multiple add-ons and plugins,  that allow for greater user experience, platforms like Shopify and Magento are working towards increased conversion.
At the same time, it isn't completely fair to put Shopify and Magento in the same bucket when it comes to factors like price and usability. Shopify is easy and intuitive to use and thus needs lesser time investment to get up and running with. Magento is an open source application so the upfront costs are low and it renders itself to high malleability, provided they know how to code.
That said, what both products achieve is the ability to get a retailer running an online sales channel. Integrations only make the products better and add functionality like inventory management, analytics, email marketing and even the running of loyalty programs.
With so many benefits to their credit, it seems only natural that many retailers should prefer one of these platforms to go online with. And therein lies the problem. With too many people choosing standard templates and setting up their store to exactly mimic another one it has become that much harder for stores on these platforms to succeed. As a result, good retailers with a solid product often find it hard to rise above the rest and stand out in a crowd of web stores.
In this article, we discuss how to start up, all the way from the basics, right down to using integrations that serve your business' specific need.
The Five Commandments For Success: How To Succeed On Online Platforms
Success in online commerce is often a good combination of tailoring the message to a specific audience, getting the basics right and choosing what information to use wisely. Without further ado, here are five ways to succeed online:
1. The Basics: Good Content

Clean, accurate product description can do the job of an astute salesperson. Just like they know what information to offer upfront and what details to leave out until later, a product description guides a customer down the logical path of decision-making about buying the product. It includes information on material, specifications and detailing in case of apparel, along with a size chart and finally, the story of the design if need be.
But that's not all that is needed. Many brands also find success by focusing on information that most people don't realize is important. For example, while we intuitively understand that good product images are a necessity, how do we define 'good'?
Some of the really good Shopify stores stand out by looking extremely different visually from what people have come to expect. The level of attention to detail is clear to see in The Critical Slide Story's apparel website. White backgrounds are a perfect base on which to showcase their products on the home page. The then has vibrant images against pastel backgrounds to truly make the colors pop.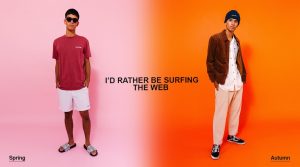 While we're at it, we cannot underestimate the importance of the right product tagging. As the product catalog grows in size, accurate tagging helps people easily find what they're looking for such as similar products, or products based on a theme.
2. It's All In The UX Of Things
What is design if not an extension of intuition itself? Good design isn't so much about looking good as it is about working good. Retail brands that understand this already set themselves up for success. Perhaps, there is no better example of good design than the Amazon site.
While it is basic and visually normal, it also boasts of the kind of navigation and filtering options that make browsing through a mammoth catalog an absolute breeze. Whether you're looking for dog food or discounted stockings, stuff is easy to find because of its powerful search algorithm.
Several Magento stores are often ranked at the top in website design rankings. Magento's relatively better customization options truly make it possible for brands to tell their story on their own terms. While a bit of coding expertise is a must, the results are well worth it.
The most popular example of a successful Magento store is that of the DollarShaveClub. Armed with a powerful idea, the founders knew just how to turn that into a website that attracts a few million eyeballs a day and still manages to perform seamlessly. There's just something amazing about a service that can be explained in a single line and comes with no catches and conditions. The website's minimal choice of design serves to further emphasize this idea.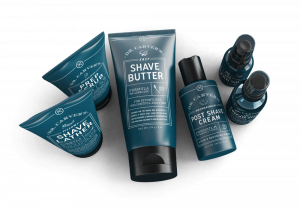 3. Beyond The Website
As much as we'd like it to be a one-stop solution, a website cannot, and isn't supposed to be, the whole picture. Consumers today use a variety of different media to discover brands and their products. For a customer casually browsing through, a social media account and an online shop are extensions of the same entity.
Brands that maintain a standard narrative across all of these platforms have a better chance at success, simply because consumers trust what they see as a single entity. Using a casual, almost irreverent tone on social media and a very formal one on the website doesn't help. The same goes for all forms of content and communication.
One good way of doing this without always posting about products is to use images of what people might do with the product itself. Fjallraven, the Swedish outdoor brand shows people being outdoors (an aspirational goal for many of us) while using their products. Thus, the product becomes part of the experience, and one just cannot camp or climb mountains without a Fjallraven product, a sentiment that extends to the website.
4. Mobile Optimization
No list of things to stand out online can be complete today without discussing mobile optimization. Platforms like Shopify and Magento provide this option by default, and all websites are also mobile friendly. However, images that appear side-by-side on a website can appear underneath each other on a mobile device.
Hence, even though the process itself is automatic, it is worth checking to see if the store looks the way it is supposed to on all devices. For example, product images of different dimensions might look okay on a website but distort the experience on a mobile device.
5. Using Add-Ons Correctly
Shopify has an entire app store dedicated to adding functionality to the website. But even before we get there, we have all of the integrations it offers. Shopify starts with the very basics such as the logo generator and goes all the way up to omnichannel retailing. Magento is a platform that rises to specific business challenges including B2B selling and order fulfillment.
But, what features should a brand implement immediately, and which ones need due consideration? While it is tempting to add all plugins in one go, many of them may simply not be used as often but add to the complexity of the site's interface.
Brands that are designing their web presence need to consider what features to use for maximum functionality with minimum use of too many add-ons. For example, tools for automation such as automatic product tagging are a necessity to deal with an ever-growing catalog. Inventory handling and reports often come with the package when using these platforms. Marketing plugins can be used based on the brand's specific marketing strategy.
For a brand that depends on surveys to succeed, SurveyMonkey and MailChimp integrations can come in handy. Pop-up widgets that encourage subscriptions such as OptinMonster or ReferralCandy. The best approach to use while choosing integrations is to decide what functionality consumers might use, which add-ons might increase sales, and lastly, which add-ons can provide the maximum amount of usable data.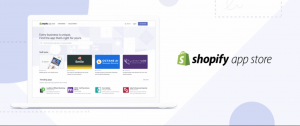 It's All In The Experience
Doug Stephens, @RetailProphet on Twitter, has never been one to put it as anything but the way it is. As a retail advisor to brands such as LVMH and L'Oreal, it is perhaps only fair that he is respected for his candor.
Recently, in response to Macy's integration with Story, he tweeted, "Experience isn't just the icing on the cake.  Experience is the whole cake."
The key, I think is not to treat STORY as a novelty within Macy's but more as a core operating premise. Experience isn't just the icing on the cake. Experience is the whole cake. https://t.co/hfKVejHtUV

— Doug Stephens (@RetailProphet) April 10, 2019
When we discuss platforms, options, and integrations, we simply cannot forget the importance of a good consumer experience. The singular aim and purpose of using any of these platforms, Shopify or Magento, is to make the experience of being on the website an unparalleled one. Many retailers today already have seamless stores that make browsing through them an absolute delight.
However, the ones that consider what else a consumer might be looking for, provide options to stay in touch with the brand in a very proactive manner, tell their story in a powerful format and leave the consumer to be impressed have the best chance at success.