Sustainability In Fashion: The New Mantra

13

min read
Reading Time:
10
minutes
"Sustainability in fashion today is like organic milk," said Paul van Zyl, co-founder and CEO of American ethical brand Maiyet. "Five years ago, it was seen as esoteric, a bit of a luxury. But increasingly, people are trying to only buy organic milk. Luxury fashion consumers are now demanding transparency. They want to know where their clothes came from." The Maiyet Collective is a chic pop-up concept store in London that boasts of 60 luxury brands across homeware, beauty and fashion. It aims to change the way people think, create and buy fashion. And, the best part is that The Maiyet Collective is not the only one trying to pave the way for a more sustainable fashion industry.
In fact, the environmental concerns involving fashion are more acute than ever before. Nearly twice as many clothes were sold in 2017 than in 2003. This not only showcases the growing spending capacity of consumers but also reflects the popularity of fast fashion. People get tired of their clothes more quickly, with global clothing utilization declining significantly in the past couple of years. It's, therefore, not a surprise that the fashion industry is considered one of the most polluting sectors on the planet with experts blaming it all on the fast fashion phenomenon.
Today, 60 million people worldwide are employed in the fashion industry with EUR 1.5 trillion being generated as global revenue. All this value is at risk. Essential resources like land and water are limited. Add to this the fact that consumers are increasingly insisting on sustainable practices and employees are demanding safer working conditions. Now the total value at risk adds up to a whopping EUR 160 billion for the global economy, as revealed in the CEO Agenda 2018 report by Global Fashion Agenda. If fashion companies don't take action soon, they will curb their opportunities for profitability and growth. It's crucial for us to change the way we create and promote consumer fashion because there is, undoubtedly, a world beyond next season. Sustainability is the new mantra.
In its analysis of 52,000 apparel brands, Edited—a fashion data research firm—found a significant increase over the last three years in garments labeled with certain descriptors pertaining to sustainability. It's evident that clothing retailers don't want to risk being late to what could be a consequential shift in consumer preferences.
Chip Bergh, CEO of Levi Strauss, recently opined that younger shoppers rate sustainability as being particularly important to them. Bergh is considered a visionary in retail; someone who strategically seizes opportunities for growth and who constantly champions sustainability and innovation.
Sustainability On The Rise
As per Global Fashion Agenda's The State of Fashion 2019 report, 12.5% of the global fashion market, including big names like Levi's, Nike, Gap and Adidas, have signed up to 2020 sustainability targets. These include publishing lists of all the suppliers producing for them.
In 2018, Levi Strauss announced plans to create a more sustainable supply chain and cleaner jeans. The radical new operating model called Project F.L.X. (future-led execution) automates the jeans finishing process enabling the company to cut down the number of chemicals used in the process, from thousands to a few dozen. Traditionally, denim finishing is a highly labor-intensive and chemical-dependent process. But technology today enables a sustainable and responsive supply chain at great scale.
"Thirty years ago, jeans were only available in three shades: rinsed, stonewashed and bleached. Today those three shades have exploded into endless variations, all produced with very labor-intensive jobs and long lists of chemical formulations," said Bart Sights, vice president of technical innovation at Levi Strauss & Co. and head of the company's Eureka Innovation Lab. "We're designing cleaner jeans for the planet and the people who make Levi's jeans, and we're doing it on a scale that no one else has achieved to date."
Project F.L.X. is expected to further Levi Strauss' commitment to achieving zero discharge of deadly chemicals by 2020, reduce textile waste by creating more of what the market really needs, and even save water in the future. The company has already proved it can use nearly 100% recycled water in the final manufacturing stages of Project F.L.X. and will work towards expanding its water recycling capabilities over time.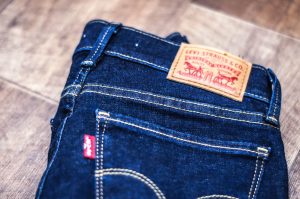 "Consumers already find it really difficult to decide what food they should buy based on whether they are healthy or not," said Helen Farr-Leander, founder of Surrey-based vegan wallet brand Watson & Wolfe. "Imagine when you are looking at the high street and all the clothes in each of those stores, to determine whether you are making a good decision or not. It's impossible for consumers to make that decision."
Which is why the onus to create and sell sustainable products lies on fashion brands. According to Farr-Leander, you don't need a set of special 'environmental' skills to start work in the green space. But one thing you need to do is believe in your brand and its mission, she added.
"You just need to have a passion to make sure you are researching your product line or where materials are coming from a bit more thoroughly," Farr-Leander said. "It's not just about finding a polyester that's thick and is the cheapest one you can find. That really isn't the point of it. It's about finding the material you want to use, finding the highest quality you can get but also from a factory that is aligned with your values."
Several prominent clothing retailers, in fact, are rethinking their manufacturing and tailoring their brand images. For example, luxury group Kering S.A., Swedish fast-fashion chain Hennes & Mauritz AB, and Marks & Spencer group place have all committed to environmental and social projects.
Founded 27 years ago, People Tree is a well-known ethical retailer. The shop's mission is simple: to reduce its own carbon footprint, reduce the overall impact the fashion industry has on the environment and be 100% fair trade throughout its supply chain. Fair trade essentially means workers aren't discriminated against. Their rights are protected and they're paid sustainable prices for their products. That means all its products are created by people who're treated well and not exploited. The clothing, too, is ethically sourced. It's all made from organic cotton and colored with safe dyes.
Recent reports by the Ellen MacArthur Foundation show global textile production has more than doubled in the past 15 years. At the same time, the average consumer holds on to clothing for half that long. This means more than 85% of discarded clothing in the U.S. ends up in landfills, and this cycle of make, use and dispose comes at a considerable cost. The fashion industry generates more greenhouse gas emissions than the international maritime shipping and aviation industries combined, as per the UN Framework Convention on Climate Change.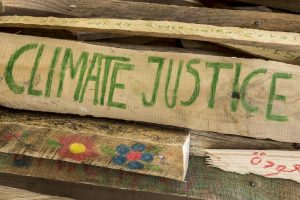 It's partly this massive irresponsibility and disregard for the environment that sparked the idea for Veja, a footwear brand that's been at the forefront of sustainable fashion even before "sustainable" was a thing. Founders François-Ghislain Morillion and Sébastien Kopp devoted all their efforts and resources to producing sustainably manufactured sneakers (that cost five to seven times as much to make as other sneakers cost). They have access to fair-trade cotton and wild rubber in Brazil, and have set up factories that pay fair wages to the workers. Additionally, they use recycled plastic bottles, silk, flannel, up-cycled tilapia hides and other environment-friendly materials for their shoes. They've sold two million pairs globally till date. In the founders' own words, sustainable business is ultimately good business.
Sustainability might be an easier practice for brands that started off with that as the foundation. Legacy brands, on the other hand, might face much bigger challenges. 
Luxury Brands Lead The Charge On Sustainability Efforts
But luxury and legacy brand Kering is one of the few luxury fashion companies that are leading the charge on sustainability.
"Sustainability is an opportunity. It creates long-term value for stakeholders and it is optimistic, not constricting," said François-Henri Pinault, chairman and CEO of Kering.
In 2017, Kering not only was named top sustainable apparel, textile and luxury goods company, but also it announced its sustainability goals through 2025. These included cutting its environmental footprint by 40% and increased transparency about its manufacturing, supply chain and distribution.
Being one of the most complex global production networks, the fashion industry finds it difficult to keep track of where and how its products are made. Traceability is key to help identify and improve the environmental, social and ethical impact of fashion production. It's crucial to help unlock the EUR 160 billion, which is at stake for the global economy. Traceability drives transparency and brand value, and builds trust. The good news is that with the right tools fashion producers can track all relevant product details, including the environmental and social impact a garment has.
Gucci recently announced a 10-year sustainability plan centered around three pillars: people, innovation and environment. It has set a goal to guarantee the traceability of 95% of its raw materials. In 2018, Swiss watchmaker Chopard committed to using 100% ethical gold in its watch creations and jewelry. Adidas, too, unveiled its first collection of vegan Stan Smith sneakers in collaboration with Stella McCartney.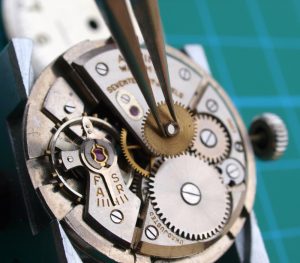 "Sustainability is a long journey. What's key is to deliver concrete results; after that, you have to share your difficulties and your failures," Kering's Marie-Claire Daveu adds.
The fashion industry at present contributes 2% to the global carbon budget. In the next few decades, this share is expected to go up more than tenfold. It's essential for industry leaders to work closely with their suppliers to reduce the consumption of water, energy and chemicals, and minimize pollution in the processing stage of the supply chain, among other things.
Sustainability's complexity has driven fashion executives globally to come together to set out some guidance to ensure it becomes a business imperative. Industry leaders agree on four transformation priorities for fundamental change that will help steer the conversation about sustainability.
Four Transformation Priorities For Fundamental Change
Sustainable Material Mix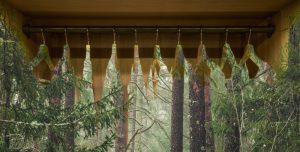 It's crucial for the industry to reduce the negative impact of existing fibers and develop new, more sustainable fibers. But before these fibers can be developed, we need to decode the environmental impact of the raw materials used. And, that's not an easy task. What's needed is a major innovation push to develop new materials that can be more easily recycled. Changing the material mix can go a long way toward reducing your carbon footprint. For instance, replacing conventional cotton with organic cotton can help cut the footprint by 25%. Materials like silk, leather and wool have a very high environmental impact because their production entails things like unethical slaughtering, force feeding, etc. Chemicals used for tanning leather are also harmful to the environment. Most synthetic fibers, which are often more durable than natural fibers, are not biodegradable. When these fibers are washed, the microfibers they shed account for up to 30% of the plastic pollution in the oceans. The industry, undoubtedly, is far away from attaining a completely sustainable material mix. But it's a worthwhile endeavor for fashion industry leaders to evaluate the impact of the materials they use in their products, considering our burgeoning global population and our depleting natural resources.
Closed-loop Fashion System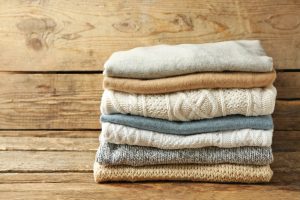 The fashion industry today is a linear system of "take, make and dispose" considering 73% of the world's clothes end up in landfills. Here's an interesting statistic: Every second, a whole garbage truck full of textiles is thrown out. The problem is that many products are not designed keeping recycling or durability in mind. They are made up of mixed fibers that are hard to disassemble. The fashion industry, therefore, is far away from becoming a closed-loop system in which materials are designed and recycled to avoid waste and generate additional value because the necessary infrastructure doesn't exist yet.
Consider this: If we triple the textile collection rate by 2030, you can expect it to be worth more than EUR 4 billion for the global economy. There are a few ways to fix this problem. Fashion retailers can train their teams to create products that are recyclable and durable. They can boost the collection of old, used garments and collaborate with government and other industry organizations to create better systems for collection of used clothes. That's not all. Technological innovation can help convert textile waste into high-quality fibers.
Create Better Wage Systems
Fashion brands must ensure their suppliers are paid minimum wages; they can certainly explore improvements in this area. Additionally, open conversations among employee representatives, brands, industry associations and manufacturers can help spark systemic change.
Another important issue plaguing the supply chain further upstream is transparency with consumers becoming increasingly aware of sustainability, the environment and fair labor. Therefore, not surprisingly, 66% were found willing to pay more for sustainable goods. Around 42% of millennial's said they want to know what goes into products and how they are made before they buy.
Neliana Fuenmayor is founder and CEO of A Transparent Company, which advises brands on sustainable innovation. She said luxury fashion is especially problematic. "[Consumers] don't question luxury because if it has that high price ticket [then] you want to think it's been done in the best way possible."
Consumers' distrust has extended to every aspect of their lives – from food and medicine to news and fashion. After more than 1,000 people died in a garment factory collapse in Bangladesh a few years ago, pressure has mounted on retailers to be transparent about their supply chains.
"An apparel company might think that they only have 1,000 to 2,000 suppliers, but the reality is they have 20,000 to 50,000 when you count all the sub-suppliers. It's a real challenge [for brands] to map their supply chain because there are too many third parties involved," said Leonardo Bonanni, founder and CEO of Sourcemap, which helps brands trace the journey of their products.
Fourth Industrial Revolution
Technological innovation is already impacting the fashion industry in more ways than one. Brands will need to work with key stakeholders to develop a system of responsible automation, which takes into account the impact on workers across the supply chain. What's really needed is a robust plan for the transition of the workforce at scale to keep pace with the magnitude of change.
But not all brands are jumping at the opportunity to use cutting-edge materials in their products.
"To put it simply, innovation is more expensive, no matter how much progress we have made. Look at electric cars – they are still more expensive than regular cars. With fashion, people need to be willing to take a risk and absorb the cost in the short-run to save in the long term," said Erik Bang, innovation lead of the H&M Foundation. "Fashion is not an industry known for its level of innovation. It requires new ways of working and new perspectives."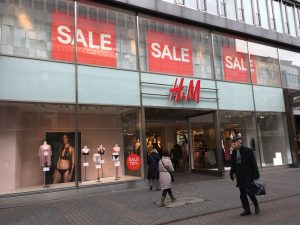 As customers become more conscious about the food they're consuming or the clothes they're wearing, brands that blatantly disregard concerns for the environment risk appearing ignorant at best or heartless at worst. Reducing fashion's terrible impact on our planet is not only a moral and ethical obligation, but also is proving to be good business sense.