Style In The Age Of Instagram

7

min read
Reading Time:
6
minutes
It almost seems impossible to try to think of the time before social media. All around us, people are constantly engaged with online – some use it to share content, and others use it to see what their friends and celebrities are up to.
The social media experience doesn't stop there though. Brands are impacted mainly by the way consumers use these channels to stay connected with them as well. Those in fashion particularly need to have a strong presence across social media channels to be able to impact shoppers enough to drive traffic and sales.
So, how is social media impacting fashion brands and trends today?
The Buy, Post, Return Trend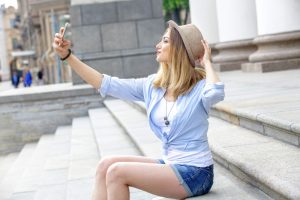 A recent survey by credit card company Barclaycard revealed that nearly 10% of shoppers in the UK admit to buying clothes solely to upload photos on social media. And after the OOTD that is also known as "Outfit of the Day" goes online, they return it to the retailer because they don't want to be seen in the same outfit twice.
Interestingly, the survey also pointed out that men and women in the age group of 35 to 44 are the ones participating extensively in this trend. And although it might be first instinct to assume that women would be more likely to indulge in it, men have been revealed to be more self-conscious of their outfits socially and are more likely to wear clothes with tags on in case they wish to return them later.
With over 200 million #ootd, or outfit of the day posts on Instagram alone, it's clear that the pressure to keep up with fashion bloggers and celebrities is enormous. Everyone, not just celebrities, is expected to have and maintain a personal brand. And because people are documenting every aspect of their lives and posting them online for validation, being noticed in the same outfit more than once is not something they want. So, they're choosing to buy outfits, post photos in them, and then return the outfits.
Experts say that the trend could be gaining popularity because of the "try before you buy" policy that fashion retailers like ASOS and H&M offer to their shoppers. It allows consumers to pay for clothes ordered online only after they've tried it on. With time, as more fashion brands are presenting themselves this way, shoppers are increasingly becoming comfortable with taking advantage of the option to try and then buy.
Instagram And Other Social Media Are Driving Fashion Trends Today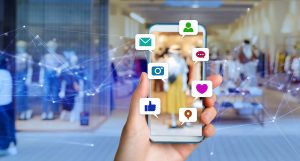 A decade ago, people would rely on glossy magazines like Vogue and fashion shows to stay up-to-date with the latest fashion trends. Fashion was exclusive and largely determined by magazine editors and designers. However in 2019, the story is entirely different.
With increased dependence on Instagram and other social media, it's become possible for every shopper to track what's hot and what's not in real time – this includes outfits being pushed out by retailers every season, clothes peers are wearing in their latest photos, and currently trending fashion bloggers and influencers.
So, magazines and advertising campaigns don't have as much of an impact on fashion choices as they used to. Most shoppers today are instead inclined to buy an outfit if it has been recommended by others. HubSpot reveals that 71% of people are more likely to buy something if it has been endorsed by others. This is especially the case with millennial's who are less trusting of traditional advertising, which they perceive to be over-planned and misleading. They instead believe what their peers say and hence seek opinions and validation from them.
As for fashion brands, more users are following them on social media today to get inspirations for looks to buy or create by themselves. So, more of these brands are increasingly centering their marketing around social media – with some exclusively around Instagram alone. Even luxury brands like Gucci and Bvlgari have gone the social media way to expand their reach.
In an industry where trends change in the blink of an eye, social media allows shoppers to stay on top of the latest trends and find style inspiration with ease. They don't see the need to wait for seasonal fashion shows or the newest issues of fashion magazines to come out. Instead, they can scroll through their news feed at any given moment and get real-time fashion trend updates.
What This Means For Fast Fashion Brands
Many people today believe the notion that once an outfit or accessory is shared with can no longer be worn or photographed again. The problem with this trend is that the increasing number of conservatively spending fashionistas today find it expensive to keep buying new clothing as trends change – especially in the case of high-end items.
This has inspired the birth of fashion rental sites like Rent the Runway. The online service rents high-end clothing to people who want it for a fee, allowing them to sport a new look every day without spending a lot. So, whenever a style is trending, shoppers can rent the outfit, wear it and post a photo on social media, and then return it.
That said, fast fashion brands have also started seeing great opportunities with the buy, post, return trend. And because fashion trends today have such short life cycles, these brands are only benefiting with people always looking for the next new outfit to satiate their moment of inspiration. Many of them even tailor outfits exclusively for social media that are meant to be worn once or twice, photographed, and then discarded.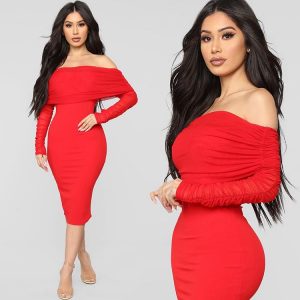 Fashion Nova is a brand that wins big with this. With most of its outfits designed in a manner that they appeal to consumers looking out for the latest trends, the brand also ensures that these outfits are affordable. In fact, recent findings even reveal that users engage with Fashion Nova on Instagram more than they do with best-performing fashion brands like Zara, H&M, Puma, and the like.
Brand Presence On Social Media Today Is A Must
With social media impacting shoppers' choices significantly, brand presence on these channels is undoubtedly more crucial now than ever before. So, more fashion brands are going the influencer marketing way and providing convenient shopping features that allow shoppers to buy directly from social media channels.
There's no denying that industry influencers play a huge role in impacting shoppers' decisions in fashion and beauty. They are often responsible for starting trends and determine what looks are cool and desirable.
This is clear from Nordstrom's extensive traffic on mobiles in August last year. Close to 80% of the fashion brand's mobile traffic was driven by just one of its influencers – RewardStyle – during the entire month, boosting its sales considerably.
Fashion Nova is also on point with its influencer marketing strategy. The brand currently boasts of over 14 million followers on Instagram thanks to its partnerships with celebs like Cardi B and Kylie Jenner.
So, fashion brands would do well to identify which bloggers, vloggers, or YouTubers have their users' attention and then interact and collaborate with them. 
Also, shoppers today seek convenience above all else. So, when they want to buy something, they want to buy it right away and as quickly as possible. This is precisely why more fashion brands are implementing features that simplify the shopping experience with the help of the latest technological advancements.
Whether this is the simple "shop now" feature on Facebook or Instagram – which redirects shoppers to the product page on the brand's website – or AI-powered shop the look features, consumers have a hoard of options to choose from while buying the newest looks. Technology in fashion retail for shop the look has even gone so far as to use computer vision technology that quickly identifies objects in any image without manual curation and, with the help of user-generated content, recommends complete, relevant looks to shoppers.
With the immediate future likely to be a time of a lot of trying with less buying, fast fashion brands will do well to offer shoppers more affordable clothing that helps them stay trendy. With this, an active social media presence will also help shoppers stay connected with the brands they love and help them track the latest trends. Additionally, taking to the right kind of influencer marketing alongside the latest technology to make shopping easier will go a long way with today's impatient shoppers.