70 Years of Adidas – A Brand Built On Innovation

8

min read
Reading Time:
6
minutes
"A minute faster" – that's how fast Haile Gebrselassie would have run had he worn a pair of Adidas Energy Boost Sneakers. Gebrselassie won the 2008 Berlin Marathon with a world record time of two hours three minutes and fifty nine seconds and broke his own previous record. Speaking at the international launch event for the Adidas's new line of sneakers and the path breaking "Boost" technology, the Ethiopian long distance running icon went on to explain how technology and material used in the shoes would have allowed him to cover the same distance at a greater speed and in less time. 
The Olympic gold winner was right because, in 2014, Kenyan long distance runner Dennis Kimetto ran the fastest marathon in Adidas Adizero Adios Boost shoes and created a world record.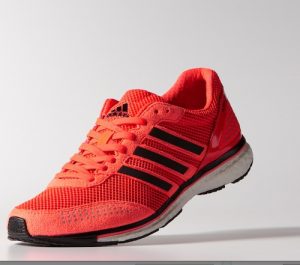 In a competitive sport like running, world records are set and smashed in a few seconds. Needless to say, Adidas' Boost and its upgraded versions like Pure Boost, and Ultra Boost, revolutionized the running industry, the fashion industry and the history of athletics. The innovative foam cushioning technology that is built around the concept of energy changed the game of sneakers. 
When Boost was launched, Adidas had already completed more than six decades in the business and was an industry leader across the world. Yet, the German company pooled its resources to invent a pair of performance stylish sneakers that could easily transition from running tracks to the global fashion stage.
It is Adidas' focussed efforts on innovation, technology, and style that have helped the company to maintain its brand value and legacy. It is the largest sportswear manufacturer in Europe and sits at the number two position on the world ranking chart. In 2019, the company has already posted double-digit growth, in terms of sales and expansion in emerging & existing markets like Russia, Asia-Pacific, and Greater China. Therefore, it comes as no surprise that the Zacks Rank stock-rating system recently declared Adidas as a 'Strong Buy'. The company's shares have outperformed by gaining 21.87% in 2019, so far. 
From Dassler Brothers Shoe Factory To Adidas
The multinational corporation that we know today was started as a humble shoe business in 1924 in Bavaria, Germany by two brothers Adolf aka Adi and Rudolf aka Rudi Dassler. They named their spiked athletic footwear business 'Dassler Brothers Shoe Factory'.
Right from its inception, the brothers' craftsmanship, mastery, and business acumen helped the company to stand out from the competition in shoe business. 
In her book 'Sneaker Wars', author Barbara Smit writes about the Dassler brothers and their shoe factory, "They had persisted with such drive that their factory was drawing sports enthusiasts from all around Germany, generating unprecedented hustle and bustle in their small town of Herzogenaurach, not far from Nuremberg, in the northern part of Bavaria."
In the post World War economy with limited means, Adi searched for leather pieces torn from army helmets & bread pouches to make shoe soles and pieces of parachutes and army haversacks to make slippers in his workshop.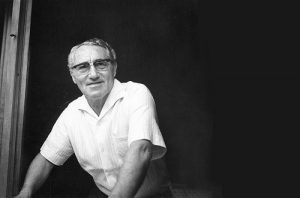 The company's fate changed when German track and field athlete Josef Waitzer joined the business as an advisor. He became a close friend of Adi Dassler and helped him to gain entry into the Berlin Olympic Village. After convincing American athlete Jesse Owens to wear their spike shoes at the 1936 Summer Olympics, Dassler shoes steadily climbed the popularity ladder in the sports industry. Before World War II started, the company was selling 200,000 pairs of shoes every year.  
Dassler Brothers Shoe Factory transformed into Adidas after the brothers split in 1949. They went their separate ways and Adi renamed the company as 'Adidas' after him.
Adidas became a household name after helping the German national football team to win the 1954 World Cup final against Hungary with its screw-in-studs lightweight football shoes. In 1967, the company launched its clothing line. And with each passing year, the visibility of Adidas' three stripes continues to grow through acquisitions, innovation, expansion, and technology. 
Adidas's Act of Genius – Strategic Partnerships
One of the key differentiators that has helped Adidas to stay relevant is their strategy of collaborating with cultural influencers from all walks of life. The company believes in building meaningful, well-thought-out and profitable long-term partnerships. 
Take, for instance, the brand's association with American hip hop group Run-DMC. Hip hop has fuelled the growth of sneakers and sneakerheads. And Run-DMC is one of the first and most powerful figures within that circle. The sportswear leader used this to their advantage by signing a $1.6 million deal with DMC in the 80s. It was this strategic move that helped Adidas to cement its position in the sneaker culture and the footwear industry driven by it. Run DMC also released a classic song 'My Adidas' in 1986 that further solidified their partnership. 
Adidas' partnership with English footballer David Beckham is another great example for other brands & businesses to understand how brand collaborations with celebrities should be designed and executed. A collaboration spanning over two decades, Beckham is still one of the most powerful faces of Adidas, even after retiring from professional football. His endorsement worked wonders for the brand. 
"The repercussions were invaluable. Once he joined Real Madrid, the Spanish team clad in Adidas, Beckham was covered in three stripes. Thousands of young players badgered their parents to buy 'Beckham boots'. Shirts featuring his name could be sold to millions of self-declared Madrid supporters around the world… ",
writes Smit in her book while talking about the phase when the footballer joined hands with Adidas. 
Beckham turned out to be the superstar that Adidas was looking for, who featured in their massive international campaigns and improved their stakes in the sports marketing business. 
In 2019, it is American rapper Kanye West and his 'Yeezy' brand, which is helping Adidas to take over the sportswear and footwear industry. West's billion dollar Yeezy is by far the fastest selling sneakers brand in the market. It amalgamates the rapper's eccentric aesthetics and Adidas's Boost technology. 
Be it Run-DMC, Beckham or West, Adidas has made these partnerships work by opening its design lab to its ambassadors and giving them free reign to share their ideas. 
Technology and Innovation with Style
Adidas was able to pick the right celebrity partners because they are deeply connected with their consumers. They valued Run-DMC, Beckham, West, and others as customers and individuals first. 
Case in point: Beckham signed his first contract (years before he came onboard as a Real Madrid club player) with Adidas in the early 90s when an employee spotted him as a teenager playing in the soccer field, according to Barbara Smit's book Sneaker Wars. Another employee had gone to one of Run-DMC's concerts, where they witnessed the moment when the band held up their three stripes Adidas sneakers in front of the crowd, which served as the start of their unique partnership. 
Whether it is bringing back the classics or 3D printing soles for personalization, the company is leaps and bounds ahead, when it comes to understanding what sneakerheads want. 
In 1984, Adidas introduced a shoe called Micropacer that had a micro-sensor embedded into it, which could record caloric consumption, pace, and distance. Smart shoes and active wearables are now the norm. But back in the early 80s, it was rare and futuristic. The company also introduced the first intelligent shoe with a microprocessor in 2004. When they noticed that fashion is taking precedence over everything, the company revived its iconic Sam Smiths, the sneakers that go with everything!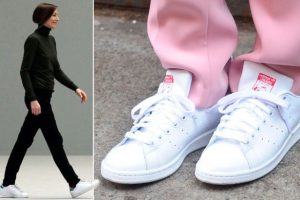 Adidas' 15 years old partnership with fashion designer Stella McCartney is also an excellent example of how to keep a finger on the pulse of the latest market trends. As the concept of sustainability in fashion is picking pace, Adidas along with McCartney recently launched a limited edition sustainable hoodie collection made from textile waste. The 100% recyclable collection illustrates the benefits of blending environmental consciousness with tech, style, and sports. 
Seventy More Years Of Innovation
Adidas evolved with time and that's why its shares are considered as valuable as it was 70 years ago, when the Dassler brothers went their separate ways. From inventing a leather trimmer using a bicycle frame and its pedal mechanism to creating miniature energy balls from thermoplastic polyurethane (TPU) for Boost sneakers, Adi Dassler deeply infused innovation in the company's veins.
The first seventy years of Adidas has been all about perfecting sportswear with the help of technology and innovation. The German MNC plans to continue doing the same in the years to come. Adidas' latest breakthrough innovations include a 100% recyclable performance footwear using Loop Creation Process. This is also aligned with their pledge to preserve the oceans. The brand also intends to add more pages to its celebrity partnerships success story by joining forces with Beyonce.