Why Retail Businesses Are Moving Toward Subscription Models

9

min read
Reading Time:
7
minutes
In August 2019, American clothing retail company Banana Republic announced its plan to launch 'Style Passport', an online rental subscription service for women. Developed in partnership with CaaStle, the service priced at $85 per month would offer a three-garment plan with free priority shipping, unlimited exchanges & returns, complimentary laundering services and buy online/pick up in-store (BOPIS) option.
With this new service, the Gap-owned company intends to connect with the millennials & Gen Zs who love to experiment with fashion in a sustainable manner. The data-driven insights generated through Style Passport would also be used to design new products and experiences, according to the company's CEO Mark Breitbard.
Banana Republic is the latest retailer to hop on the subscription bandwagon. Department store chain Macy's partnered with resale marketplace ThredUp to test a pilot subscription project in August as well. Nike Adventure Club, My List at Bloomingdale's, American Eagle's Style Drop, and Urbn's Nuuly are just a few of the many big retail brands that have recently decided to embrace the subscription business model after sticking to the traditional retail format since its inception.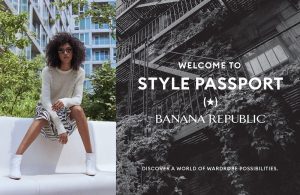 As we know, subscription as a business model has been around for centuries. From newspapers to cable television, from meal services to healthcare services, this recurring distribution model has helped many industries to diversify revenue streams. In the last five years, the industry has registered a two-fold increase, climbing up from $57 million to $2.6 billion. An eMarketer report also pointed out that over the next two years, 34% of the US consumers are open to add more services to their subscription library. The UK subscription box market is also growing at an impressive speed and is expected to be worth more than $1 billion by 2022.
The success stories of Netflix, Spotify, Amazon Prime, FabFitFun, Loot Crate, and Dollar Shave Club illustrate how the tech-powered industry, in particular, has benefitted from subscriptions in our modern economy. It is one of the top ecommerce trends that are set to dominate the retail industry in the coming years.
However, it was the success of Rent the Runway that convinced fashion clothing retailers to recognize the subscription model as a path to profitability. The luxury rental service company, which was launched in 2009, proved that consumers are as open to subscribe for curation and access to a rotating closet as they are open to subscribe for the replenishment of daily essentials and product discovery.
Tackling Commitment Phobia With Subscription
Rent the Runway was probably the first fashion business to identity the trend that McKinsey's The State of Fashion 2019 report likes to call the 'end of ownership'. Millennials, Gen Z and Gen Alpha no longer believe in life-long commitments and blind loyalty to brands. They demand variety, quality, accountability, and beauty but without clogging the landfills. They are passionately turning the wheels of the sustainability revolution.
The McKinsey report had stated that "we predict a notable increase in the number of "rental native" brands born exclusively for rental or subscription models… Finally, more consumers will see a growing proportion of their wardrobes made up of pre-owned or rented products, especially for high-value items and accessories. While traditional players need not yet be alarmed, it will be essential to fully understand the emerging signals of what consumers prefer to own versus rent."
This prediction turned out to be true as 'resale' emerged as one of the top retail trends of 2019.
The subscription model enables retailers to connect with these consumers and speak their language of consumption. It has helped companies to re-imagine what consumer loyalty looks like in today's age and what is required to earn it.
When Rent the Runway's co-founder Jennifer Hyman understood that "The average consumer cares about making smart choices…that no one is going to spend a few hundred dollars or a few thousand dollars on an item that they're only going to wear once or twice", she launched the RTR subscription service. And their numbers reflect that it turned out to be one of the smartest business decisions. The company's subscription business not only has a healthy 160% year-on-year growth rate, but the average consumer uses their service 120 times/days a year.
Rental subscription service Nuuly is also banking on this consumer sentiment. For $88 a month, the company allows its users to rent six pieces that are a mix of size inclusive everyday dresses, classic denim, vintage pieces, and seasonal outerwear from brands like Urban Outfitters, Free People, Anthropologie, and 100+ third party brands.
With the end of ownership, the emergence of sustainable living and growing popularity of pre-loved fashion, the era of personalization rushed in.
Subscribing To Personalization
As the consumption patterns changed, retail personalization and curation based on personal taste gained prominence; the two elements that are cornerstones of a subscription business model. It is a clever way of distribution that allows fashion and beauty retailers to customize its products and services and present an appropriate assortment, right from the price, product type, size, and colour.
Subscription boxes' customized offerings can help retailers to reduce customer acquisition and retention cost. As the cycle of consumption is short (weekly, monthly or quarterly) compared to a one-time purchase, retailers can make quick changes by setting up a transparent feedback and referral system.
Take, for instance, Birchbox.
The New York-based online monthly subscription service offers personalized makeup, skincare, and hair-care products to its consumers. Birchbox renamed its site navigation and introduced genderless categories to become gender inclusive after receiving feedback from one gender non-confirming customer. The company also collaborated with Out Magazine to develop its June Pride boxes.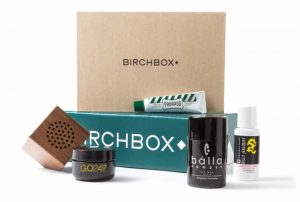 The subscription model has made it easy for Birchbox and similar companies to personalize each of its boxes and increase the speed of implementation. But scaling up at this speed and implementing changes wouldn't have been possible without AI.
AI-powered tools help to eradicate the pain-points associated with customizing subscription services and increase customer engagement. Automation via AI enables retailers to design a successful subscription business by assisting in relevant assortment selection, demand generation, localized merchandising, data-driven marketing, and seamless digital experience.
Even the reluctant players have come to realize that AI is an irreplaceable arm of subscription retail.
"I used to say, 'Be careful when you put a machine in front of a human, because you'll lose something.' But I've migrated my view on this a little bit. Now, I actually think putting a machine in front of the human — with the right context — is a great thing. Where I see AI working for us is in two ways; one, to enhance and turbo-charge customer experience, in terms of recommendations, different ways of doing search, different ways of engaging with our ecosystem, and two, improving the cost of handling all our customer queries and all our products through our entire end to-end business," admitted Hyman.
The Circle of Halo Effect
Personalized service inspires trust and loyalty within the brand-commitment-phobic generation, which helps to improve brand value. This, in turn, creates a halo effect, a retail phenomenon that illustrates a positive relationship between all business channels and touchpoints of a retailer.
Subscription model could help to boost sales across various categories and create cross-selling windows for retailers.
"Customers spend more money because of the convenience of the experience. There's a relationship that develops, and they feel a level of commitment — it's an intimacy between the brand and the retailer on the consumer. There are also chances to deepen that relationship with upsell and cross-selling opportunities. You don't just see spend increasing within the core categories they are subscribing to, but outside categories as well," asserted Greg Alvo, founder of commerce platform Ordergroove.
Retailers can use this model to test new products, customer experiences, and third-party products/services before launching it on a big scale across all platforms. The halo effect proves that brick-and-mortar outlet helps online-exclusive and DTC brands to connect with their customers. Similarly, monthly curated, replenishment and access boxes could help retailers to increase footfalls and traffic across other platforms and categories.
In The Pink Of Financial Health
We have established that the fashion subscription industry got a boost from the growing anti-ownership sentiment. But it is ironical that the industry also helped to convert one-time customers into repeat buyers. By breaking down the consumption cost into nominal monthly instalments, retailers are able to reach consumers who thrive on the 'motivating-uncertainty effect'.
Nike's Adventure Club subscription service is an excellent example to understand this theory.
The sports brand's try-at-home subscription service for kids will offer three plans priced at $20, $30, and $50 per month. Under this service, the subscriber can upgrade the sneakers once in three months ($20 plan) to once every month ($50). By introducing this service, Nike will effectively encourage repeat purchases and increase its profit margins by luring young, trend-obsessed sneaker-heads. The expensive plan would fetch the company $600 dollars per customer, compared to earning $100-200 from a one time purchase.
Beside the benefit of repeat purchases, retailers can also improve their company's financial health with the help of this model as it minimizes inventory risk and predicts revenue. The findings of the survey by Ordergroove and NAPCO Research support this fact.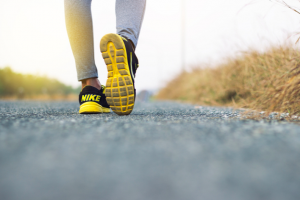 The survey revealed that 67% of the retailers that adopted the subscription model witnessed an increase in revenue. 61% saw a positive change in profitability and 55% recorded an increase in customer loyalty. As far as revenue predictability is concerned, 50% of the surveyed retailers benefited from switching to the subscription model. Therefore, it comes as no surprise that big retails brands have dipped their toes into the subscription pool, in spite of the stiff competition and inherent challenges.
Marshal Cohen, chief industry analyst of Retail at NPD Group stated, "Research from The NPD Group's Checking Tracking service shows that the subscription model is working, and growing, and is one that some larger retailers have implemented with some success. Other retailers can — and should — also consider subscriptions as a way to boost performance."
As long as retailers focus on developing flawless customer experiences and a sustainable business model with the help of data, subscribers won't hit the unsubscribe button. It is realistically possible to keep the churn rate low by personalizing the products through AI & automation and by creating sustainable experiences.