Rent The Runway – Disrupting Retail

9

min read
Reading Time:
7
minutes
At NPR's 'How I Built This' (HIBT) summit held in October 2018, Rent the Runway (RTR) co-founder and CEO Jennifer Hyman announced that her long-term vision is to build a 100 billion dollar company. Six months later, she inched a little closer to her goal as the company touched a $1 billion valuation. The luxury dress rental business entered the coveted unicorn club – a club that has fewer than 20 women in the United States.
In March 2019, RTR grabbed $125 million investment, which was co-led by Franklin Templeton Investments and Bain Capital Ventures. It was the biggest round of funding for the company so far and also the factor that pushed its valuation to $1 billion. While there are many start-ups led by men part of the unicorn club,very few women-led companies have achieved this amazing and rare feat.
RTR and its two co-founders, Jennifer Hyman and Jennifer Fleiss aren't new to setting records and receiving honours. The company has been named as one of the top disruptive companies by CNBC and Forbes. Hyman and Fleiss both have been prominently featured in lists that celebrate powerful entrepreneurs such as Fortune's 40 under 40, Forbes' Women Entrepreneurs to Watch and Fast Company's Most Influential Women in Technology.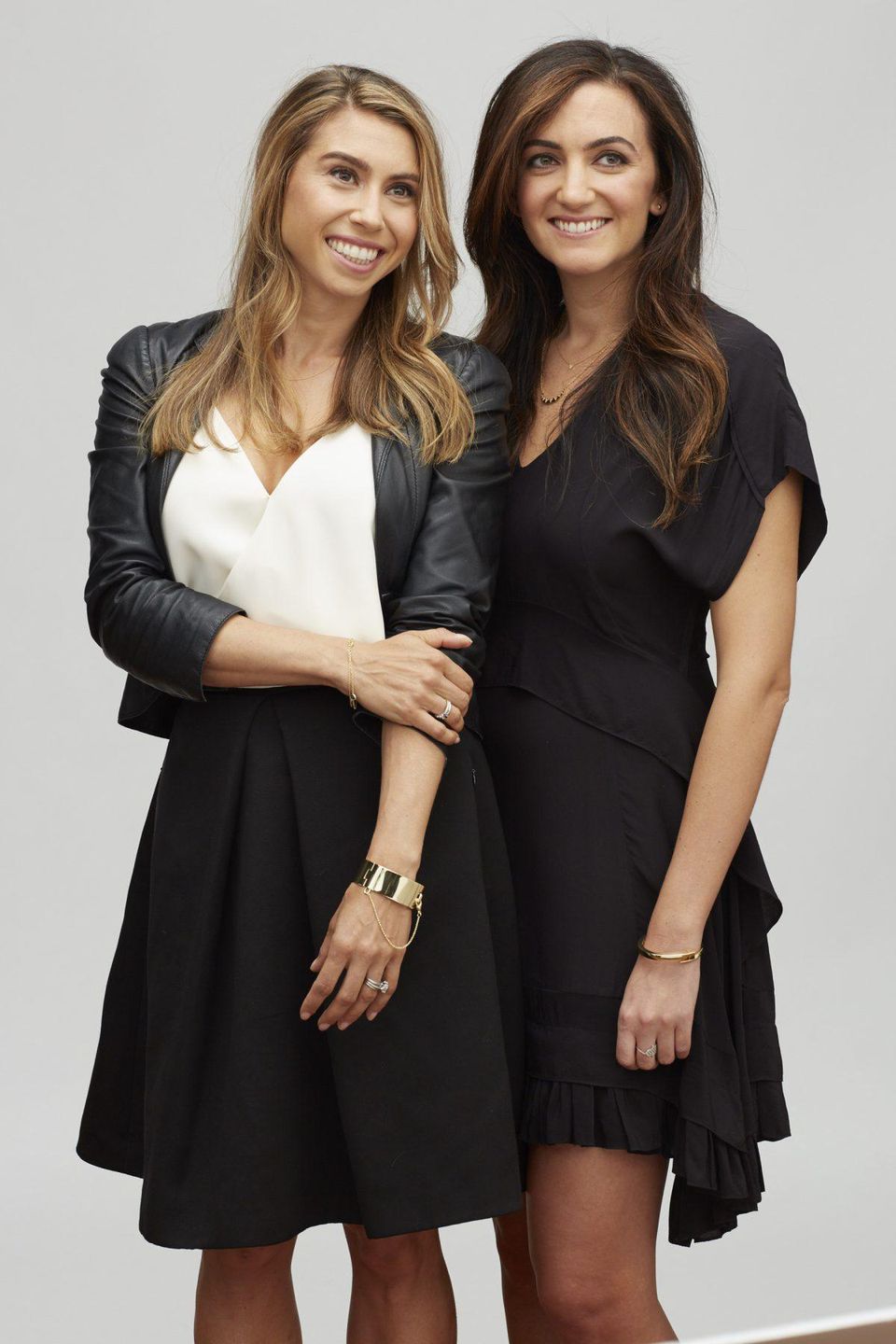 To everyone's surprise, when asked if she had a Plan B if the rental idea had failed at the same HIBT summit, Hyman said she didn't even have a plan A.
So how did a company with no concrete Plan A and a detailed business blueprint hit this major milestone in less than 10 years?
Serving The 'Experience Economy'
Established in 2009 by the two Harvard Business School alumni, RTR allow users to rent designer dresses and every-day clothing & accessories for a fraction of the retail price. It started off as a special occasion dresses rental service for cocktail parties, galas, weddings, and proms. But now, they have listed clothing for daytime, business formal, work, vacation and other verticals. In these last 10 years, the company has managed to positively disrupt the luxury retail industry through innovation, technology and smart logistics.
The idea of starting a company that would enable people to rent expensive dresses for special occasions (which later took shape as RTR) struck Hyman when she was in her second year of business school at Harvard.
"I was home in New York city for Thanksgiving break with my younger sister Becky… I was in front of her closet that was filled with designer clothing that she had worn only once. Asking her why don't you repeat something in her closet? And her response was really the genesis of the idea. Her response is, "Everything in my closet is dead to me. I have been photographed in it", said Hyman recollecting how her sister gave her the idea.
It was after this conversation that Hyman started exploring the story of closets and the power of clothing. She discovered that her sister and a considerable section of women buyers cared about the experience of walking into an important event, feeling self-confident, and wearing a brand that was aspirational to them.
"The idea of the experience economy today, that people prefer experiences over ownership, is nothing new, but at the time it was radical to assume that the experience economy could be part of the closet and part of getting dressed. I think the connection between clothing and emotion was something that I understood from the very beginning. And that's really what the idea was meant to unlock," Hyman added.
The CEO's tryst with 'Experience Economy' started when she worked with Starwood Hotels, years before joining business school. While working at Starwood when she was only 22, she pitched the idea to launch the first honeymoon registry and allow people to gift experiences to newly married couples, to the President of the company. She worked and developed the idea for three years that still exists, before moving out of the company to study at Harvard.
When Hyman was presented with the opportunity to explore Experience Economy again with luxury rental service, she grabbed it and discussed this idea with Fleiss after she went back to school. She was excited by the idea of opening the world of luxury for those who have dreams and desires but limited means. And thus, Rent the Runway was born.
As of now, the company offers one-time rental service 'RTR Reserve' that starts from $30 and a subscription service which is its primary revenue model. Often called the Netflix of designer dresses, Rent The Runway has two subscription plans – Update and Unlimited. The company's subscription business has witnessed 160% year-on-year growth and the average consumer uses their service 120 times/days a year.

With access to 350+ top designers and personalized style recommendations, the company offers concierge service through email, chat and phone for fit and styling assistance. Customers also have the option to buy the dresses at discounted rates if they wish to keep it.
Showing Up Works, Despite Rejections
To realize the dream of building a high-end rental closet, the consent and assistance of designers who were willing to give their brand new collection pieces was required. The first designer that Hyman and Fleiss approached was Diane Von Furstenberg through a cold email, without a proper business plan and with only the business idea in mind.
It wasn't a surprise that Furstenberg didn't sign on. Hyman didn't have a plan sketched out but knew from the beginning that the future belongs to closets in the cloud and people would value experiences over ownership, she persisted and asked the designer to explain the flaws in the proposed idea.
Hyman shared, "She did importantly tell us the many reasons why she was sceptical of our idea. And that enabled us to actually understand how we could build a business that was beneficial to designers."
Before meeting the designer, the customer value proposition aspect of RTR's business was all figured out – rent a dress for special occasions at 5-10% of the price, shipping, dry cleaning and rental insurance included. But industry and designer value proposition wasn't thought through. Furstenberg raised valid concerns like reduction in retail sales, and brand dilution.
The inputs shared by the designer also helped the duo understand that if they find a way to address the customer acquisition problem that many luxury labels were facing by attracting customers in their teens, 20s, 30s and 40s, then RTR would provide industry value proposition to designers. During their second meeting, the Belgian fashion designer practically rewrote their business idea by asking them to approach other designers and getting them onboard instead of just limiting it to her label's website.
Therefore, the next step for the company was to work on the value proposition that RTR could offer designers and the luxury retail industry.
Hyman and her team did that by working towards building relationships & trust with labels, fulfilling promises that they made, showing up at meetings rejection after rejection and most importantly, ensuring that the luxury aspect of the brand is preserved and respected. Hyman pulled this off by taking designers' permission and working directly with brands instead of buying inventory from multi-brand stores like Net-a-Porter and Neiman Marcus.
Is Rent The Runway the Answer To Many Retail Woes?
RTR ironed out the kinks in its business model to offer value proposition to its customers, designers, industry and investors. However, it might seem that luxury department stores like Nordstrom and Neiman Marcus view RTR as a revenue disruptor. In fact, these retailers had the power to contact the brands and ask them not to work with RTR because it was eating away at the share of their revenue. But nothing of that sort happened.
After Furstenberg, Hyman cold emailed the President of Neiman Marcus, Jim Gold. He thought that the designer rental service was an excellent idea and added an amusing anecdote by saying, "Women have been renting the runway from my stores for decades. It's called buying something, keeping the tags on and then returning it to the store."
Gold brought attention to a very crucial problem that plagues the retail industry – high returns. The return rate of special occasion dresses is particularly high (as high as 70% at Neiman Marcus and 35% at Macy's)
RTR could help to bring this rate down. In addition, the company is also helping by absorbing the environmental impact of fast fashion.
The generation that consists of consumers like Hyman's sister are not comfortable with repeating clothes. In this Instagram-obsessed nation, consumer preferences are tilting towards high-street and inexpensive clothing that are mass produced by fast-fashion brands like Zara and H&M. This growing trend is choking the environment. Companies like Rent the Runway are filling this void by offering what today's consumers are looking for, minus the toxic impact on the environment.
By recycling plastic cleaning bags, phasing out fur, using non-hazardous dry-cleaning solutions, switching to patented eco-friendly garment bags and sticking to only high-quality pieces of clothing that are made to last, Rent the Runway is doing its bit to help save the planet.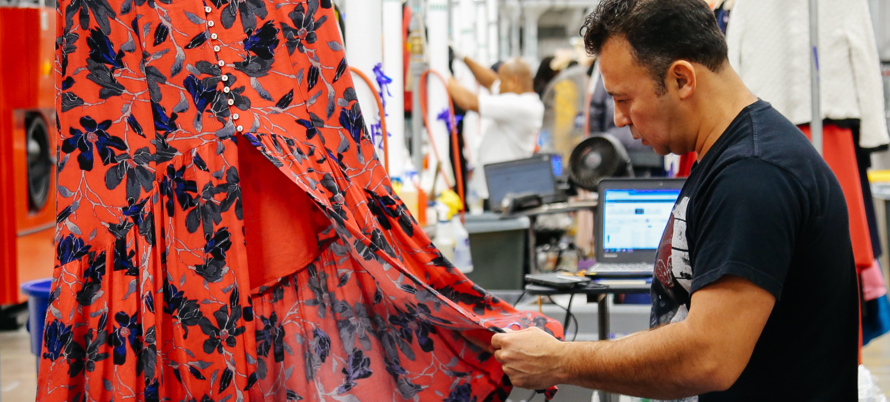 It was probably this futuristic vision that helped RTR to raise funds from the get-go. The company raised $1.8 million seed fund led by Bain Capital Ventures in July 2009, while the co-founders were still studying. The company's infrastructure, be it back-end, logistics or workforce, is vastly different than any other traditional fashion retailer or because it is centred on experience and not ownership. For instance, out of its 1500 employees only 10 work in the fashion department. The rest are spread across the tech and logistics department.
From being the world's largest dry-cleaner to aspiring to become Amazon Prime of rental, RTR is more than picking up dresses for customers. "We are in the business of restoring clothing to perfect condition. We are in the business of inbound logistics… We have had to develop intellectual property on every single style," stated Hyman.
This is why a major portion of the recently generated $125 million would be used to strengthen the subscription service, build the proprietary technology in logistics, invest in new categories like kids' clothing & home décor, improve customer shopping experience and set up fulfilment facilities. The company with a healthy gender, ethnic and colour diversity in its workforce has also turned into a launch-pad for many next generation women entrepreneurs.
Rent The Runway's growth and success goes to show that building a sustainable brand is possible while meeting the need of aspirational consumers and making luxury retail inclusive, accessible and democratic.