Product Hypes and Drops: New Ways To Announce Products And Collections In Fashion Retail

7

min read
Reading Time:
6
minutes
The fashion industry is a crowded, volatile space. With customer desires and technology both evolving at a pace that is hard to keep up with, fashion labels are in the constant race to win consumers over and be the first ones to do it. For this, they need to keep coming up with new, innovative strategies if they're looking to make a mark – especially when it comes to product launches.
There is no denying that launching a product or collection takes a lot of effort. While several factors determine the success of a product launch, an immediate indicator is how quickly the product sells out. Naturally, in the case of fashion brands, the more unique the strategy, the more likely it is to draw shoppers, leading to better sales.
Here are a few innovative product launch strategies that fashion brands are seeing phenomenal success with.
Product Drops
With shoppers today seeking instant gratification and perpetual novelty, it's no surprise that this launch model rose to popularity among fashion brands swiftly. Centered around consumers' shortened attention spans, product drops work to create a sense of urgency and the illusion of scarcity among shoppers by releasing a limited-edition product or collection in small quantities without much buzz around it before the launch.
It's almost impossible to talk about product drops without mentioning streetwear label Supreme, the king of this retail strategy. Unlike traditional fashion labels, which go the way of releasing seasonal collections in one go a few times a year, Supreme's unique selling point lies in how it drops a few new items for sale every week. And what bodes well for the brand is how it doesn't announce which of its products are going to be dropped. So, there's a sense of excitement and urgency around the launches with most products selling out in less than a minute.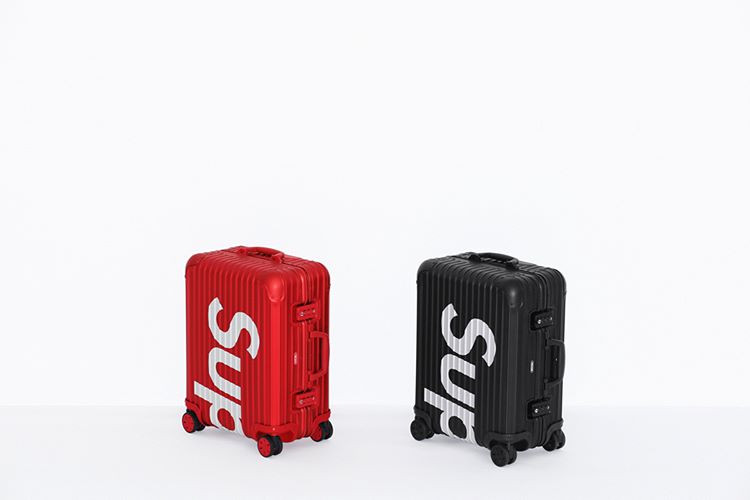 This would explain how German luggage manufacturer Rimowa suitcase collection released in collaboration with Supreme sold out in all of 16 seconds although it was priced at a staggering USD 1600! All both brands did was inform shoppers of the collaboration and post a picture of the product on social media with its release date only 3 days in advance. Supreme's current valuation at USD 1 billion while selling $40 graphic T-shirts certainly isn't surprising anymore.
Other fashion brands like Gucci, Louis Vuitton, Burberry, Adidas, and Nike have been fast to adopt this launch model and see success with it too.
Fashion Films
Fashion brands have, for the longest time, been producing short films every year to tell their story artistically. So, it's safe to say that they are certainly not a novelty in the industry.
However, recent times have seen fashion labels collaborating with cinematic directors to create short films that weave stories around their latest collections rather than the brands as a whole. Add to this the fact that as many as in the United States alone watch original digital videos every month and fashion brands that take to short films to announce new products are sure to see success.
Take H&M's collection released in collaboration with designer Erdem Moralioglu for instance. The Swedish fast-fashion brand took on Baz Luhrmann, renowned director of movies like Moulin Rouge! and The Great Gatsby, to bring the much spoken of Erdem x H&M collection to life with his short fashion film The Secret Life of Flowers. A love story set in a mysterious countryside mansion where it's always spring, the film brings Erdem's signature floral prints to mind through the flowers that fill the house.
Unsurprisingly, the film worked extremely well to boost sales of the collection. Consumers couldn't wait to get their hands on the affordable, English-countryside-inspired outfits and went into a frenzy, causing the site to crash at 9 AM and queueing for hours outside shops the world over.
New-Age Pop-Ups
Fashion brands aren't oblivious to the fact that today's shoppers are an impatient lot on the constant lookout for simple but unique ways to shop. So, more of them are swiftly moving toward the latest technology to provide shoppers with a hassle-free omnichannel experience.
A brilliant example of this is LEGO's most recent pop-up store opened in London in collaboration with Snapchat. The augmented reality boutique with the name "The Missing Piece" was opened to launch LEGO Wear's first limited edition clothing line for adults. Interestingly, it was a clothing store with no clothes. It instead housed a plinth-posted Snapcode, which when scanned allowed consumers to enter a virtual shop with a LEGO bouncer, an arcade machine, a DJ booth, and – most of all – exclusive outfits for purchase. The items were displayed on LEGO mannequins and shoppers could purchase them online via an integrated "Shop Now" feature. A great way to bridge the physical and digital world to engage LEGO fans we must say!
Using Instagram Features
With over 1 billion active users each day, Instagram is clearly the place to be for fashion brands looking for unique ways to market and launch their products. While many fashion labels have already experimented heavily with shoppable posts on the platform, many are leveraging the platform's features to popularize their existing products or collections. These could prove to be great to launch new products as well.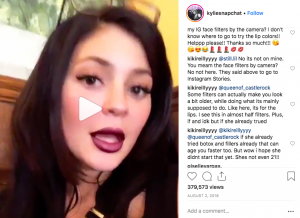 Kylie Jenner's Kylie Cosmetics, which Forbes valued last year at $900 million, happens to be one such brand paving the path for unique trends on Instagram. Jenner launched a new filter on the platform to allow users to see what they look like in some of her brand's popular lip colors before purchasing them. Users who follow her can use the filter, which is exclusively available to them through the live camera, to virtually test the Candy K, Dolce, Posie K, Say No More, Shady, Boy Bye, and Glitz shades. The filter also softly blurs the face, defines and darkens lashes, and gives a Jenner-like contour.
Virtual Marathons
While swiftly gaining popularity as a calmer alternative to actual marathons, virtual marathons – which allow people to choose a time and place of their preference to run the miles for a greater cause – are proving to be a great way for brands to engage audiences in unique ways and promote their products.
Although not used to launch new products or collections in fashion yet, they could be an effective way to do so in the future – especially in the case of activewear brands. Exclusive benefits like discounts on products to participants could work quite well to increase the buzz around the products as well as to encourage participation.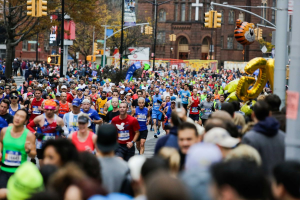 Activewear brand Lululemon partnered with running app Strava last year to launch the Ghost Race – a virtual marathon for 12 different cities in the United States. Although it didn't announce a new product or collection at the time, it promoted its products by giving out freebies to participants, who were looking to gear up for the New York Marathon. The brand also managed to get as many as 35,000 registrations for the event, up from the 1200 who joined it during its premiere in 2016.
Diversity On The Ramp
With more consumers demanding that the brands they support reflect their own diversity, it has become crucial for fashion labels to prioritize body and cultural diversity above all else. And showcasing this diversity on the ramp while announcing new collections could go a long way with shoppers.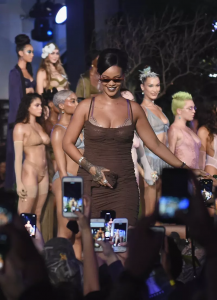 It's impossible to discuss diversity in fashion and not mention Rihanna's lingerie brand. In the recent New York Fashion Week, the singer's Savage X Fenty fashion show featured women of all sizes – including a woman who was 9 months pregnant – to toast women in all forms, body types, races, and cultures. Without a doubt, the show received praises galore for showcasing diversity the way it did.
Innovation is a powerful way to connect consumers to fashion brands while ensuring unparalleled shopping experiences. With newer technology making its way into the industry like never before, to explore bold new ways to introduce products. This is not limited to just how the fashion industry functions but also in the way its products appear before consumers for the very first time and how these products interact with consumers and the environment. So fashion labels that are quick to take to the latest technology to innovate with their offerings, marketing campaigns, and product launch strategies are likely to keep customers interested in shopping with them for longer.