8 Fashion Brands Announce Future Forward Initiatives For Pride Month 2022

3

min read
Reading Time:
3
minutes
Future-forward fashion brands celebrate Pride month every year. And for Pride Month 2021, besides launching rainbow merchandise in limited collections and drops, brands like Nordstrom, Kenneth Cole, Saks Fifth Avenue and more, have gone the extra mile to look inwards. These brands are making sustainable changes to their organisation — think LGBTQIA+ friendly hiring practices, cultural values, purpose roadmap and more.
Here's a list of the 8 Pride-forward brands you can shop from this month:
Nordstrom
The brand unveiled a collection of several LGBTQIA+ friendly brands. It also offered 10% of the net sales from its Be Proud by BP collection and a $100,000 corporate grant toward the Trans Lifeline x FOLX Hormone Replacement Therapy Care Fun. Click here to shop
Saks Fifth Avenue
Launched "Voices with Saks", a project representing artists and creators from the LGBTQIA+ community. These artists are using this platform to share diverse perspectives on love and the power of meaningful relationships.
The brand also developed a roadmap with a focus on people, culture, brand, and purpose. The purpose outlines their commitment to enact a positive change within the org and across the greater fashion industry. Click here to shop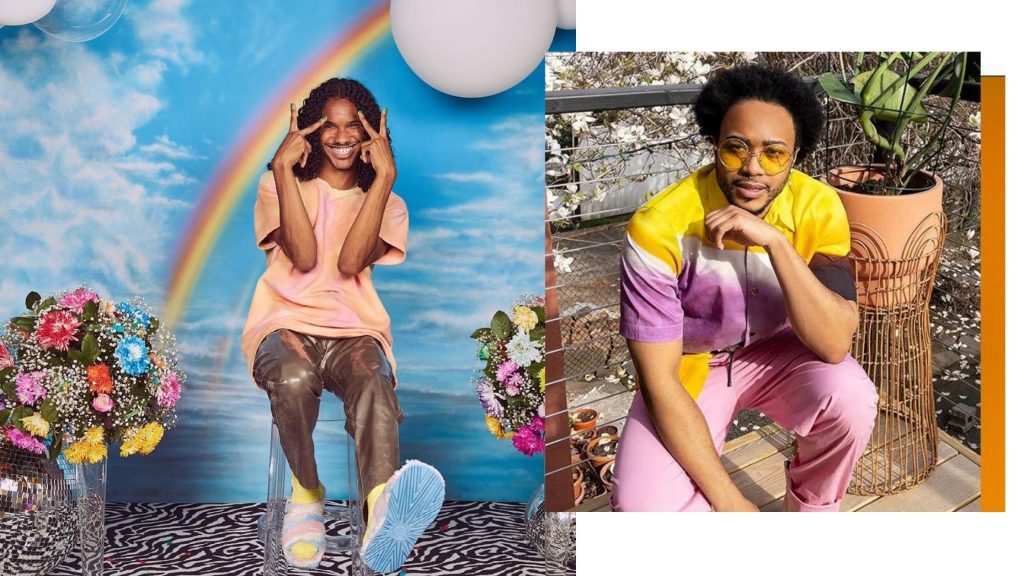 GAP
Revealed a limited edition of teeshirts designed by artists of the LGBTQIA+ community. These were structured into unique "Love for all" "YouMeWe" campaign themes on the brand's social channels. GAP also donated $50,000 towards accelerating the acceptance of the community. Click here to shop
DIESEL
Dropped a special Pride collection in a "louder, prouder, and more fluorescent than ever" theme. The collection includes a range of products from teeshirts, swimsuits to dynamic airpod covers! Click here to shop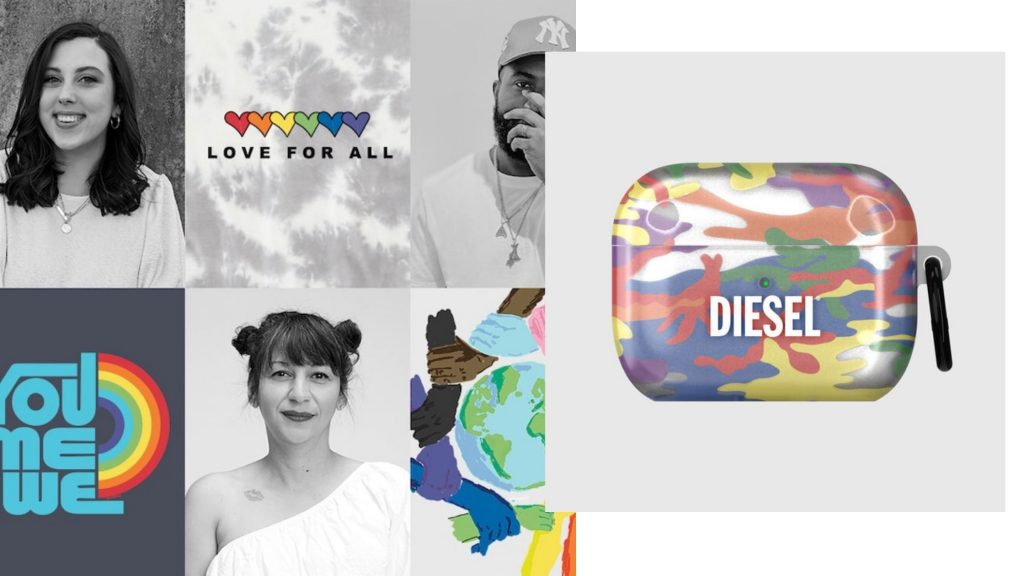 Calvin Klein
Initiated the "Discover Moments of Pride" — a campaign with Omar Ayuso, Arca, Honey Dijon and more representing their "moments" in the brand's pride collection. For Pride Month 2021, Calvin Klein has also partnered with organizations around the globe year-round that support LGBTQIA+ advocacy, equity, and safety. Click here to shop
kate spade
Designed an assortment of pride apparel and accessories to celebrate "love and joy" in their "rainbow shop" collection name. The brand is contributing 20% of the net profits from the sale of this collection toward the Trevor Project to support the mental well-being of LGBTQIA+ youth. Click here to shop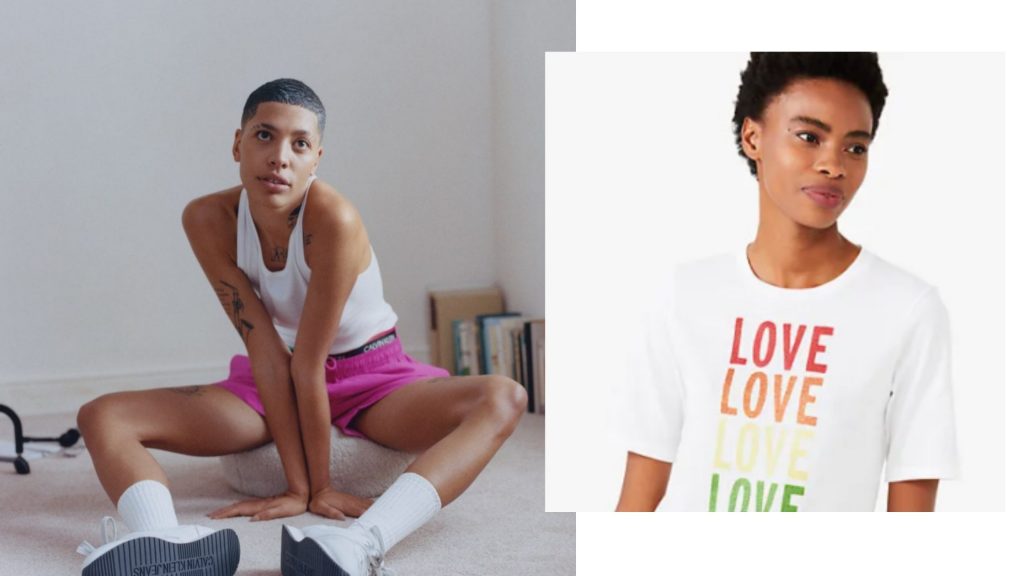 Kenneth Cole
Debuted its PRIDE 2021 collection in the hit hyper-casual game High Heels! Consumers can #PlayWithPride and outfit their character in its iconic Kam sneakers, "Being Different is What We Have in Common" shirt, and more. Click here to shop
Michael Kors
Partnered with Paper to showcase four TikTok creators from the LGBTQIA+ community paving the way for future generations—and having fun doing it! Their #MKPride edition launched tee shirts, watches, bags, and more. Proceeds from the collection will go to OutRight Action International, which works to advance human rights for the pride community across the world. Click here to shop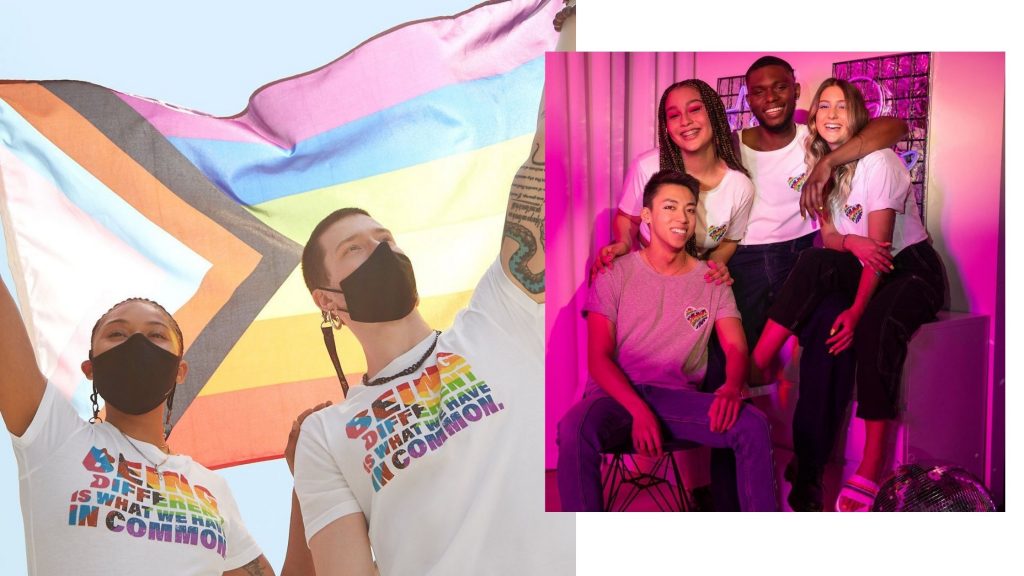 Related Articles:
Read More about Virtual dressing room