How eCommerce Is Driving Fashion Retail Through Smart Vertical Integrations

8

min read
Reading Time:
6
minutes
Traditionally successful retailers have found ways to succeed on a whole new channel. What's more, eCommerce also presented them with a unique challenge: replacing traditional stores touch-and-feel factor with great customer experience.
When you cannot excel at everything or build every process from the ground up, you outsource. At least, this is how most traditional retail operated until very recently. Sometimes, a look back in time is the only way to truly understand the factors that led to a certain outcome.
The internet as a means of selling took off around the same time that global markets opened up to new opportunities. In the early nineties, several developing countries with strict import/ export regulations began to open up their markets and allow not just the sale of external goods, but also the opportunity to hire economical labor. Thus, the concept of outsourcing was born.
Today, several retailers operate on the model of sourcing the product from a relatively more economical production location and selling it for a premium. In fashion retail, it is common for the sourcing of the garment to happen from countries where production does not cost as much.
For a long while, this worked. Today, however, many companies are backtracking. They are going back to the initial days of business by consolidating all of their businesses and presenting themselves to a customer under their own brand name. Once, it was lucrative to hire different companies to do different jobs. Come to think of it, that's why marketplaces were born. However, the retail landscape today calls for a more protective mood- anyone giving away data in exchange for a service is in grave danger of being preyed upon.
Enter, vertical integration.
In business terms, we know that vertical integration refers to the consolidation of all business operations but reducing the need for outsourcing and managing activities in-house. In this article, we discuss how businesses are plugging the gaps by buying out complementing businesses, making them a part of the growth story and building expertise in new areas.
The Birth Of Vertical Integration
As a concept, vertical integration is not new. Many large retailers as early as the seventies saw the virtue in integrating all of their processes into one entity and branding, marketing and selling as such.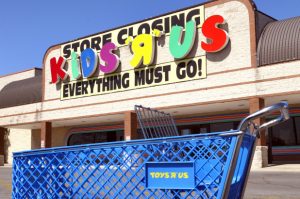 However, with the advent of outsourcing, it was easier and more cost-effective to hand parts of the operation over to a third-party. For example, a traditional brick-and-mortar retailer with no exposure to eCommerce would find a solution like Amazon FBA (Fulfillment By Amazon) lucrative. This way, they can deliver their products on time in a new niche and gain better consumer satisfaction.
However, what no one could anticipate was the inevitable trading in of their data. This is precisely what led to the early demise of Toys R Us. When it was their turn to go omnichannel, they chose to partner with Amazon to offer faster shipping on their toys through a dependable, trusted marketplace. However, what they never saw coming was Amazon's use of their sales data to study toy-buying trends, and then their step towards launching a toy section of their own.
This is just one famous example of what happens when businesses do not control their data tightly. In today's business landscape, data is everything. Perhaps that explains why several brands, particularly in fashion retail, are happy to invest their money and resources in acquiring those companies that are most likely to benefit their purpose and their vision.
Vertical Integration And The Rise Of The Digitally Native Vertical Brands
DNVBs are a curious lot- they build their own brand inside and out. Take Warby Parker, for example. They design, produce and market their own eyewear. And they're not alone. Bonobos, AllBirds and Just Fab have all chosen to ditch the more popular marketplace model to sell online to their customers and to dictate their own narrative.
Perhaps nowhere else is vertical integration so evident as it is in the case of DNVBs. Indeed, they may be the leanest businesses anywhere in the world. By taking charge of what they produce and sell, and by being in control of everything from forecasting and fulfillment, these online players are setting an example that bigger brands can also follow. The core lesson still remains the same- cut your costs, control the process and protect your data very, very carefully.
How can legacy fashion brands follow the lead? As it turns out, they already are. Michael Kors has always been perceived as an accessible luxury brand. It came as a bit of a surprise to discover that they had bought out Jimmy Choo in 2017, followed by a more landmark acquisition in 2018- Versace is now owned and operated by Michael Kors.
Upon a closer look, it is easy to see the sheer genius of the acquisition. For one, it gives a brand on the lower rung of luxury an entrance into a bigger, different niche. Moreover, both Jimmy Choo and Versace cater to a very different audience, but all three brands under the umbrella are mutually non-competitive.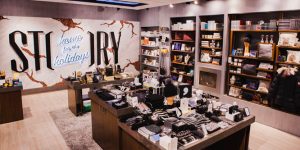 Likewise, Macy's recently bought out New York-based Story to help them design visual storytelling options in-store. As opposed to traditional ways of cataloging and arrangement, Story's CEO and now Macy's Brand Experience Officer Rachel Shechtman is expected to help design Macy's stores around a specific theme or concept.
To top that off, Macy's also bought a stake in b8ta to help them roll out more digitally integrated shopping experiences.
Both examples are starkly different in the purpose of acquisition. Michael Kors is looking to break into a very different market entirely, while Macy's wants to help with the evolution of its 'Traditional department store' image. In a way, both brands are helping to develop a better consumer experience. That Macy's would buy out Story instead of simply employing their services is a telltale sign that in today's retail landscape, you're either all in or all out.
None of this is to say that vertical integration is new in the market. Luxottica's tale of vertical integration began in the seventies, and today, it owns most of the well-known sunglass brands in the market. Vertical integration then, is also a way to establish a dominant market position and capture as much of the share as possible.
A DIY Of Mammoth Proportions
What is the perfect recipe for a successful integration? We've studied a few deals made in the past year or so to decant what it means to integrate successfully.
Many businesses looking to vertically integrate always start in-house. There is no better example of this than Facebook's acquisition of Instagram and WhatsApp. Well before either of the acquisitions, Facebook spent massive amounts of time tweaking their algorithm to make it more ad-friendly. They utilize user preferences as the basis for the kind of content and advertisements shown on Facebook. Moreover, they also developed Facebook for Business, Chatbots to help more retailers automate the experience process.
For fashion retailers integrating vertically, inventory and operations are a major focus area. Fashion is a demand-driven industry and it cannot afford to make mistakes with the supply side. Many large fashion retailers maintain a tighter control today over every stakeholder along the supply chain, holding them accountable not just for quality but also for the working conditions at each production center. A decade ago, it was virtually impossible to tell where raw material actually came from. Today, RFID tracking and blockchain technology make such microscopic management of processes far easier.
For Nordstrom, the offline to online transition is made easier and more effective with the technological acquisitions it is making. Such is the case with many large fashion retailers- the move from stores to many different channels is made far easier with tools that help with automation, and those that contribute positively to the customer experience. Nordstrom's acquisition of MessageYes is a sure sign of how crucial it is for them to engage the mobile-first consumer. The key lesson here? It may not always be necessary to build each process from the ground up as long as synergies are explored between companies that provide those specific services.
The sneaker market is growing steadily and several brands already have a strong presence in the segment. With the acquisition of FinishLine, JD Sports gains instant access in a niche segment in a new market. It is no wonder, then JD Sports has been willing to put up with a bunch of lawsuits in order to acquire Finish Line out and out. Again, the dominant trend we see is of businesses wanting to fully acquire complementing players as opposed to exploring partnerships that could compromise their market position. As the fashion retail segment gets noisier and new niches continue to emerge, we can expect this trend of consolidation to continue.
Consolidation and smart vertical integration give businesses today an enviable opportunity to compete with the status quo. The biggest incentive among them is the potential for establishing a formidable market position that is not only hard to build but also harder to replicate. It gives fashion retailers an opportunity to control their own brand's narrative, to build a unique consumer experience and to ensure that they are future-ready.