How Crucial Is It To Have A Brand Personality For Fashion Retail?

8

min read
Reading Time:
7
minutes
Think of a sportswear brand you love and immediately certain traits will jump to mind like the words comfort, achievement, or passion. Whether one likes another person or not is largely dependent on personality traits one finds appealing. The same goes for brands.
People usually attribute human personality traits with a brand to connect with it. And these traits are what make up the brand's personality.
It is how the brand views itself and wants to be viewed by others.
Brand personality adds value to a brand qualitatively by evoking an emotional response in its target consumer segment, which in turn incites a positive reaction by these consumers – often leading to them buying the brand's products.
Every industry today is so incredibly crowded with several contenders vying for consumers' attention. In order to be able to sustain in a highly competitive environment, brands need to work on having a powerful brand personality that sticks with their target shoppers. This is especially the case with fashion brands because trends in the industry keep changing at the drop of a hat, leading to clothing today having an incredibly short life cycle. So, for fashion brands to be successful today, they need to be all about positioning themselves with a strong brand personality while understanding their consumers.
What Makes For An Effective Brand Personality?
Being Able To Define Your Brand
Behind every powerful brand personality is great clarity of thought. Brand personality needs to be an extension of a brand's values, views, and story – all of which are often driven by how the brand wants to be perceived. Spending a considerable amount of time figuring this out can help a fashion brand bring out a personality that consumers are bound to remember.
Luxury street wear brand Pyre Moss has done a brilliant job of uniquely defining itself. As its website says, Pyre Moss "aims to use its voice and platform to challenge social narratives and evoke dialogue."
The brand has built its personality around heritage and activism with all its collections celebrating black culture in America, resonating the views of its Haitian-American founder Kerby Jean-Raymond.
Former First Lady Michelle Obama was also recently spotted wearing a Pyre Moss outfit, an endorsement of the voice the brand wants the world to hear.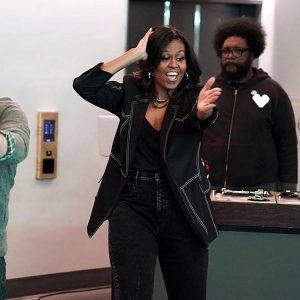 Knowing Your Target Shoppers In And Out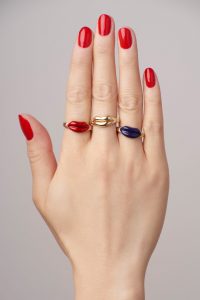 A winning fashion brand knows its target market well. Take the fine jewelry brand Alison Lou for instance. It launched its introductory emoticon-inspired collection Emoticore | Alison Lou while keeping in mind its target audience of millennial's, who express their feelings largely through emoticons.
Although it is competing with jewelry brands that are at least 4 times larger, Alison Lou has only become more popular in the recent past because its collections are designed exclusively for its target shoppers.
Moving past surveys and focus groups is the key to making it big for brands like Alison Lou. And going the extra mile (in the right direction, of course) always does the trick. Connecting with the target audience personally, spending time and resources studying their behavior, and asking questions about their likes and dislikes go a long way in helping fashion brands stay ahead of their competition.
Figuring Out Your Unique Selling Point
Every fashion brand needs to identify and assimilate its unique selling point (USP) – that one thing that sets it apart from its competitors and leaves behind a distinct brand personality for shoppers to remember. A brand's USP needs to be such that pricing plays a lesser role in product purchase decisions.
It is almost impossible to discuss USP and not mention Everlane. There is a reason the brand's revenue hit a whopping $100 million in 2016.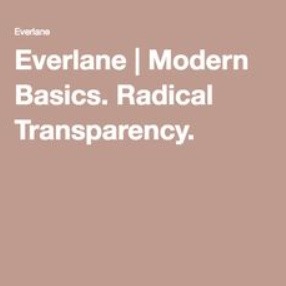 Positioning Your Brand Clearly
A fashion brand's personality is bound to stand out when its position relative to other brands in the same space becomes clear. However, design alone is not always sufficient for this. Identifying competitors and current market position are crucial for a fashion brand to find the sweet spot or gap in the target market to fill.   
Everlane managed to perfect this by identifying that consumers craved transparency above all else and worked to give them just that, leaving its competitors far behind.
Having A Powerful Brand Personality On Social Media
With the rise in tech-savvy consumers, brands have been increasingly working towards growing their personality on social media to stay connected with their shoppers.
However, social media platforms, like the fashion industry itself, are ever so crowded with brands in a constant fight to come out on top in news feeds. Add to that the constantly changing rules of these platforms in the form of frequently tweaked algorithms and brands are left grappling with a host of areas to compete in.
With competitors spanning across rival brands, influencers, and celebrities, what must fashion brands do to keep up with these constant changes in social media?
Focus Heavily On Instagram Marketing
With as much as 50% of brand posts coming from it, Instagram continues to remain the place to be for fashion brands everywhere. And if anything, this number is only growing. So, brands need to work on strong, exclusive social media strategies for Instagram to ensure a more impactful presence.
With a whopping 14.3 million followers on Instagram, Vans is certainly on point with its social media strategy. Its Instagram business account features a mix of product shots as well as action photos of people sporting their favorite Vans gear.
What truly stands out, however, is the amount of skateboarding content on the brand's page for its huge skateboarder target market. This has been working brilliantly for the brand as it no longer attracts just teenage skateboarders to its page. Instead, it engagingly shows its loyalty toward skateboarding as a lifestyle itself.
That said, brands also need to market themselves through other platforms. Fashion brands today are even going so far as to moving away from broad strategies for all social media and having campaigns tailored exclusively for a specific platform. Tatcha, for instance, posts news and blogs on Facebook, product photos on Instagram, and has its founder using Snapchat to respond personally to customers.
Collaborate With Influencers
Sure, influencers are competition. However, it has become imperative for fashion brands to work with them today. Influencers generate a great deal of social traction – sometimes even higher than brands. So, it is more a question of how fashion brands should work with influencers rather than if they should work with them today.
This is simply about maintaining a relationship with influencers – both big and small – and having conversations about your brand with them. Without a relationship, your brand has no voice in these conversations and hence is unable to shape them in any way.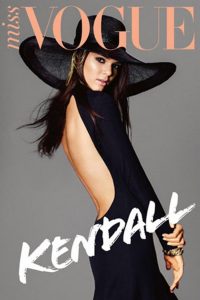 Many brands have taken collaborations with influencers extremely seriously. A brand as big as Adidas signed supermodel and influencer, Kendall Jenner as a brand ambassador for its Originals collection in 2017. Combining Kendall's 101 million followers with Adidas Originals' 31.3 million followers on Instagram alone is bound to have increased Adidas's social reach and more so toward Kendall's younger fashion following. 
Engage With Consumers Actively
The golden rule of social media platforms for brands is to ensure as much active engagement as possible.  Fashion brands need to work toward connecting with their followers as much as possible – whether this is through conversations in the comments or through direct messages.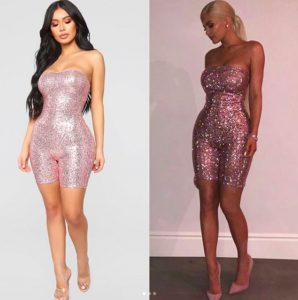 Fashion Nova, for one, does this brilliantly. Every time a user tags the brand in a photo, it goes the extra mile to reach out to them directly through a like, comment, or repost.
Have Customers Take The Reign
Fashion brands can also get their brand personality out there to attract more shoppers by encouraging fans to create content for them. When fan communities are engaged, they create memes or original art about a brand, making them more noticeable by consumers who probably follow brands in hundreds on social media. Fans may even engage in conversations about new products and popularize them.
Huda Beauty, for instance, often reposts fan-created content like looks, makeup suggestions, and tutorials. So, people are motivated to try out more of its products and post content about it to get noticed.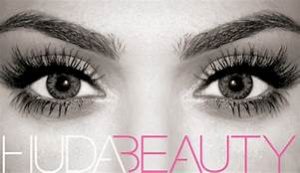 Brand personality is certainly crucial for a fashion brand to stick in the minds of consumers. Every brand needs to get it right with a story that clearly defines it, a thorough idea of its target market, a truly "unique" selling point, and a strong brand position. Add to these the right mix of marketing strategies for an unparalleled social media presence and you have a brand personality that stands out like no other for shoppers.