Subscription Retail: Holiday Season Strategies Revealed

7

min read
Reading Time:
6
minutes
As more and more businesses move towards the subscription model, retailers will have to draw up a comprehensive sales strategy to stand out from the competition during the 2019 holiday season.
The lure of following the deep-discount model is quite intense around the seasonal shopping peaks. In 2018, U.S. holiday spending touched $707.5 billion. And the top subscription-based e-commerce companies generated $7.5 billion in revenue that year. These numbers are only going to get bigger by the end of 2019 as subscription e-commerce continues to grow from strength to strength. Therefore, grabbing a meatier share of the holiday sales pie through discounts seems like an enticing prospect. 
But seasoned players of the subscription retail industry warn about the pitfalls of bowing down to the discount-driven demand. Therefore, we decided to dig a little deeper and unveil subscription companies' best-kept secrets and strategies when it comes to winning at the biggest shopping season.
Data For The Win
One of the companies that contributed to the $7.5 billion revenue is HelloFresh. 
The Germany-based meal-kit company is the largest subscription e-commerce company based on sales, not just in the U.S but in the world. Its worth stands at $2.3 billion. Their secret to success is Data. 
HelloFresh studies customer data to zero down on their target customers (busy families, beginners), modify their marketing strategies, develop and re-develop recipes, prepare a wide range of meal plans and expand their customer base. For a category such as food, which comes with its own set of challenges, the company relies on data to make its supply chain as seamless as possible. 
"Because of the business model and the data we collect from our customers, we're able to demand forecast a lot more effectively than a typical retail or e-commerce store selling food… Over time, we've been able to build up a ton of data … and develop internal proprietary algorithms that we can apply to improve that forecasting," revealed HelloFresh's Senior Director of Operations, Adam Kalikow. 
While traditional retail models call for mass production, the appeal of subscription e-commerce companies lies in personalized product offerings. Even when the number of subscribers reaches a new high, retailers have to introduce mass retail personalization. That's when data comes into the picture.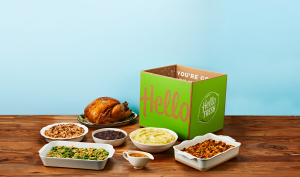 HelloFresh, for instance, maintained a steady flow between supply and demand during the 2018 Christmas holidays by forecasting the needs of customers and tweaking the meal plans. Their two meal options for the holidays – appetizer, the main course, and plenty of sides- were designed to feed 6-10 people. The addition of place cards for the guests added a nice touch to the kit. These little details, modifications, and additions were made possible by the effective use of data and artificial intelligence. Otherwise, personalizing subscription boxes for 1.84 million active users would have been a herculean task for HelloFresh. 
The prominence of data analytics, AI and virtual reality gets even bigger in the case of beauty and fashion subscription businesses.
Dave Palmer, COO of activewear subscription company Yoga Club agrees with this observation. On the Vue Podcast, Palmer shared how they are a data forward company, moving towards mass customization. Yoga Club depends on AI to fine-tune its processes, be it customer service, curation, site merchandising, automated marketing, or logistics.
"…you've got your analytics which tells you what has happened and then you've got predictive analytics which you're going to tell you what is likely to happen next. Now the more fluent and effective you are at understanding what's likely to happen next means that the more you can anticipate a customer's needs and if you can anticipate their needs you can make their life easier. It's all about convenience. It's all about saving people's time… it's all about making people's lives easier. So we use AI to take our feedback both given and implied feedback, to interpret that so that we can communicate to our customers with the right message at the right time, at all times," Palmer shared. 
The Gift Of Giving
Speaking of convenience, one of the features that appeal the most to subscription box users is the freedom to 'pause' the boxes, as and when required. This could prove detrimental during the holiday season as people take a break from their regular lives. But eCommerce companies operating on this business model have found a way to turn this around. 
The atmosphere during Christmas, Ramadan, Thanksgiving, New Year or any big festive season promotes the message of gifting and charity. Companies like HelloFresh and BirchBox tapped into this sentiment. 
"During 2017 HelloFresh USA donated just under 18,000 boxes of HelloFresh meals to those less fortunate, particularly around national holidays and national disasters (e.g. Hurricane Harvey). In addition to weekly ingredient donations, over holiday periods where customers might pause their weekly delivery, instead, they are invited to donate the value of their box with HelloFresh matching their gift, which allows us to donate even more to those who need it most," the company stated in its .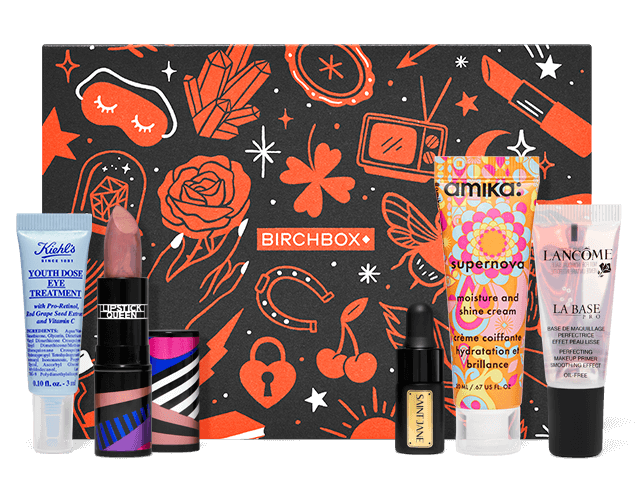 The company tied up with programs across the U.S., U.K, and Australia to spread the joy of giving during the holidays. And it worked for HelloFresh as the number of boxes donated year-over-year from 2016 to 2017 increased by 46%.
Besides donation, subscription boxes make for an excellent gift. With the ability to customize each beauty and fashion kits as per the customer's preference, companies can compel subscribers to not hit the 'pause' button and hit the 'gift' button instead. Retailers, e-commerce companies and brands can leverage this sentiment to reach out to more customers, connect with existing customers, contribute to the overall wellbeing of society and build a long-term relationship. Each of these elements translates into recurring revenue. 
Sustainability And Inclusivity With Subscription
The donation drive of BirchBox and HelloFresh also addresses one of the biggest pain-points of the subscription model – wastage. As the sustainability and inclusivity movement gains momentum with each passing year, there could be no better strategy than aligning with these practices to differentiate your business during the holidays.
In December 2014, beauty subscription retailer BirchBox chose Family-to-Family's "Share Your Beauty" program for the holiday season. Under this program, the company repurposed unused beauty products and donated them to the shelter. The idea behind HelloFresh UK's, The Felix Project was also to reduce wastage by redirecting excess food from the retail sector and delivering it to the people in need. 
BirchBox also released a series of campaigns that celebrate gender neutrality and self-care.  While these are not holiday campaigns per se, the well-timed release would draw holiday buyers from Gen Y and Gen Z who believe in backing companies that are sustainable, inclusive and socially aware. 
This holiday season, introduce packaging that minimizes wastage, promotes sustainable business practices and celebrates all identities. From reusable bottles to refillable palettes, from pre-loved wardrobe to donation drives, position your business and personalize the boxes to fit the sustainable and inclusive narrative. These features act as emotional incentives, which would help companies to develop a long-term association. 
Celebrate Loyalty And Community
The above-mentioned emotional non-financial incentives can be seamlessly blended with financial incentives. As special offers are an indispensable part of the holiday season, it is imperative to conceive a sales strategy without falling into the discount trap.  Special discount coupons, gifts, and subscriber-only benefits are just a few of the many ways to attract holiday buyers minus deep-discounting. 
Take, for instance, gifting subscription boxes. Marking down the prepaid service prices by 10-15% would encourage subscribers to gift a box to friends and family. By allowing prepaid discounted plans, retailers would get access to a slew of customers. Offering member-only benefits like a special discount code, add-ons, and gifts is also a great way to reward loyalty and build a community. "We see a lot of members shopping the member marketplace and getting add-ons with their winter boxes. They load up their carts and then give those extra items as gifts because those products are all offered at exclusive member discounts. So it's a win-win: They're giving great gifts to people, but they're also getting great discounts," asserted Yana Moser, Director of Digital Strategy at Box of Style.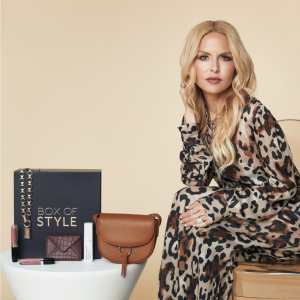 BirchBox incentivized its customers by giving away free boxes to subscribers who bought gift subscriptions as part of its 2014 holiday sales campaign. Subscribers were able to get their hands on 1-3 free boxes depending on how much they spent ($60 to $180). Coupons too have high redemption rates around the holiday season, especially during Cyber Monday sales (43%).  By scrutinizing consumer data and focusing on the strength of your products and/or services, design a holiday campaign that turns out to be profitable for your business, customers, and suppliers in the long run.