Guerrilla Marketing Done Right: Brilliant Unconventional Campaigns That Made a Mark

9

min read
Reading Time:
6
minutes
To make known their new location in Tokyo near Tachikawa station, IKEA transformed an entire monorail into a colorful showroom back in 2014. Vibrant patterns, rugs, and home accessories flooded this exquisite display to give consumers a taste of what it meant to buy IKEA's products. The replacement of the dreary interiors with comfortable couches and throw pillows, as well as party food and drinks on coffee and end tables, was a real treat for commuters – even if it was for just for two days. IKEA's pop-up Japanese monorail showroom was evidently a brilliantly put together guerrilla marketing campaign, showing it can turn any interior into a comfortable living space.
As a strategy, guerrilla marketing focuses on cost-effective, unconventional marketing ideas like IKEA's to get maximum results. So, if a campaign using this marketing method is successful, it will catch your attention. A good guerrilla marketing campaign takes the consumer by surprise, makes a lasting impression, and creates huge amounts of social buzz.
And because this type of marketing is so unconventional, it's best understood when observed. So, here are five examples of guerrilla marketing done right by some popular brands.
Dollar Shave Club's Viral Launch Video
The biggest benefit of a guerrilla marketing campaign is its potential to go viral online. While local exposure is great, the visibility a brand is likely to get when photos and videos of experiences through such a campaign are shared online is massive – and faster compared to other kinds of marketing or ad campaigns.
It's impossible to speak of viral campaigns and not talk about Dollar Shave Club.
Back in 2012, the company turned heads with its now legendary launch video that took viewers on a hilarious walk through its warehouse and poked fun at the annoyances every shaver faces. It took a dull topic and made it incredibly entertaining, which justifies the 26 million+ views the video has today.
Founder Michael Dubin uploaded the video – which cost the subscription shaving company $4500 to make – on YouTube at 6.30 a.m. And by 9.30 a.m., the brand's site dollarshaveclub.com had crashed because of the high sign-up volume. When the site finally came back online a day later, as many as 12,000 orders came in almost instantly.
A single video that explained how its business was different from Gillette or Schick gave Dollar Shave Club the traction it needed.
Then again, while the success was sudden, the brand had taken several intentional steps to make sure the video became a hit.
It informed several tech publications when the video would be going up and then sent many of these publications early access to the video. It also came up with a shorter version of the video and had it run on late-night TV. In addition, the brand also spent over $10,000 to promote the video on social media.
The company is now a part of Unilever, which acquired Dollar Shave Club for $1 billion in 2016 and catapulted it to unicorn status in just a few years after it came into the business.
Burger King's Burn That Ad
Burger King's marketing campaigns have always been an utter delight as they often showcase out-of-the-box ideas that intrigue customers and make them want to engage with the brand – indeed the mark of well-executed guerrilla marketing campaigns.
Most recently, the fast-food chain took its marketing efforts a step further in Brazil by openly encouraging consumers to "burn" its rivals down. On opening the Burger King app and pointing their smartphones at competitors' ads, Brazilian consumers could enjoy the ads being burned up instantly thanks to the newly added AR function on the app. Once the flames burned away, the screen revealed a Burger King ad promising the consumer a free Whopper at the nearest BK outlet.
The app promo was created exclusively to promote BK express, which allows customers to pre-order food and skip lines. The great part about the strategy was that it allowed Burger King to turn its rivals' media investments like billboards, magazine ads, and the like into its own ads and get consumers flocking to its outlets instead.
It's safe to say that the campaign worked brilliantly with the element of fun for consumers along with the incentive of a free burger.
Ted Baker's Keeping Up With The Bakers
With a history of innovative and inspiring campaigns and while being one of the first fashion brands to make its way into experiential retail, it's certainly no surprise that Ted Baker knows its way around guerrilla marketing.
The brand has always famously avoided traditional advertising and steered its focus to digital and social channels. It uses videos for many of its campaigns, making clear that it has been paying attention to the prediction that as much as 82% of all internet traffic will come from video by 2022.
To promote its Spring/Summer 2017 collection, the British fashion retailer came up with an eight-part sitcom called "Keeping up with the Bakers" that played out on Instagram stories in episodes. What's more, is it gave incentives to viewers to watch every episode with its daily challenges.
The brand also released a 360-degree shoppable short film through which users could browse the Bakers' home and buy the items they discover there, allowing them to be immersed further in the world of the Bakers. With 360-degree videos known to increase consumer engagement, it would make sense that the brand took to them to surprise and delight consumers. And combining such a video with shoppable content meant that consumers were more likely to take action, leading to an increase in sales. Even just the trailer of the video got as many as 1.9 million views, and the social media campaign received over 19,000 likes.
Ted Baker takes a different narrative for every season it releases, making the campaign stand out by creating a fully immersive world for consumers to explore.
H&M's Close The Loop
Swedish fashion retailer H&M has been known to take sustainability and environmentally responsible practices very seriously. It was among the first fashion labels to launch a worldwide Garment Collecting initiative back in 2013 in the attempt to close the loop. The brand has been collecting unwanted clothes of any brand in any condition from customers across all H&M stores all year round since then and reached over of clothing. The clothes either get reused in a different capacity, resold in second-hand stores, or recycled into a new textile to help save natural resources and ensure that no garments end up in a landfill.
The recycled textile produced has been the basis of the brand's Close the Loop collection – the first drop of which arrived in 2014. H&M has periodically released more collections in the series over time while also launching videos to tap into people's emotions and lead to meaningful engagement.
One that resonated with a lot of consumers was its 90-second film launched in 2015. Narrated by Iggy Pop, the video celebrates diversity and encourages everyone to break taboos in fashion and that "There's only one rule in fashion: recycle your clothes." The film currently has over 10 million views and has helped the brand create buzz around its Close the Loop campaign, ensuring that its message of sustainability was heard.
Tinder's On The Ground Seeding – College Tour And College Parties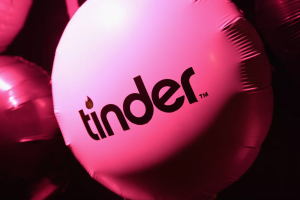 It appears as though Tinder appeared on the digital landscape overnight and that's certainly not further from the truth.
When the app was just starting out in 2012, one of Tinder's ex co-founder, Whitney Wolfe planned a tour that involved her actually going to every prominent college campus in the country. At each chapter of her sorority, she did a presentation and had all the girls at the meetings install the app. Then she went to the corresponding brother fraternities where the boys opened the app and saw the cute girls they knew.
Tinder's focus was on college students for a reason – this demographic is extremely social. So, if they enjoyed the app, they would tell everyone about it. And that is exactly what happened. When the brand started out, it had less than 5,000 users. Post Wolfe's trip, the user count had hit a whopping 15,000! A clear indication that word-of-mouth marketing works and works phenomenally.
The brand also worked to engage its target demographic by inserting the app into activities – specifically in parties. Hiring college campus representatives to promote the app to their peers through Tinder college parties – each of which had specific entry requirements. Some made it mandatory for guests to download the app before entering, while others needed guests to find a date on Tinder and then bring them to the party, helping them increase user count substantially.
The app reportedly had an average of 3.8 million users last year and these numbers are only on the rise with the brand's latest Tinder U offering made exclusive to college students.
Making The Most Of Guerrilla Marketing
It's safe to say that guerrilla marketing is certainly effective when done right. And brands looking to get the most use of it would do well to look into these aspects:
Ensuring you are present where your customers are
Having an engaging presence where your customers are can help in gaining brand visibility and provide launch pads for marketing campaigns. Even with social media, this means being present on platforms that lead to the most conversions and standing out on those platforms.
Giving to get
Giving consumers an incentive to buy from your brand by giving them something up front can work wonders. This could be anything from coupons to pure entertainment.
Although it may seem counter-productive, freebies usually work great in such cases as it means putting your products directly in their hands. The word-of-mouth reviews that follow free sample distribution will attract new customers and get your sales soaring.
Thinking like your audience
 Knowing your target consumers well is a vital part of getting guerrilla marketing right. This goes a long way while coming up with innovative ideas that will make them want to engage with your brand.