Gift Your Shoppers a Great Customer Experience

8

min read
Reading Time:
6
minutes
'Tis the season to be merry!
Black Friday has come and gone, and Christmas is almost upon us, as is Christmas shopping.
People from every walk of life and demographic imaginable – families with young kids, huge extended ones with cousins, friends like family- people will soon begin to shop in groups and for each other, both offline and online.
Now imagine walking into a store in this rush to get presents and shopping done on time, only to discover that the product you'd be eyeing for so long is not on sale, or that no one is present to help you with the right size of clothing for yourself.
Wouldn't it be heartbreaking, almost like a child denied candy?
According to research reports, 36% or more than a third of all holiday shoppers decide where to shop based on the discounts and offers alone. It is basically a given in the customer's mind that every store hosts sales around this time.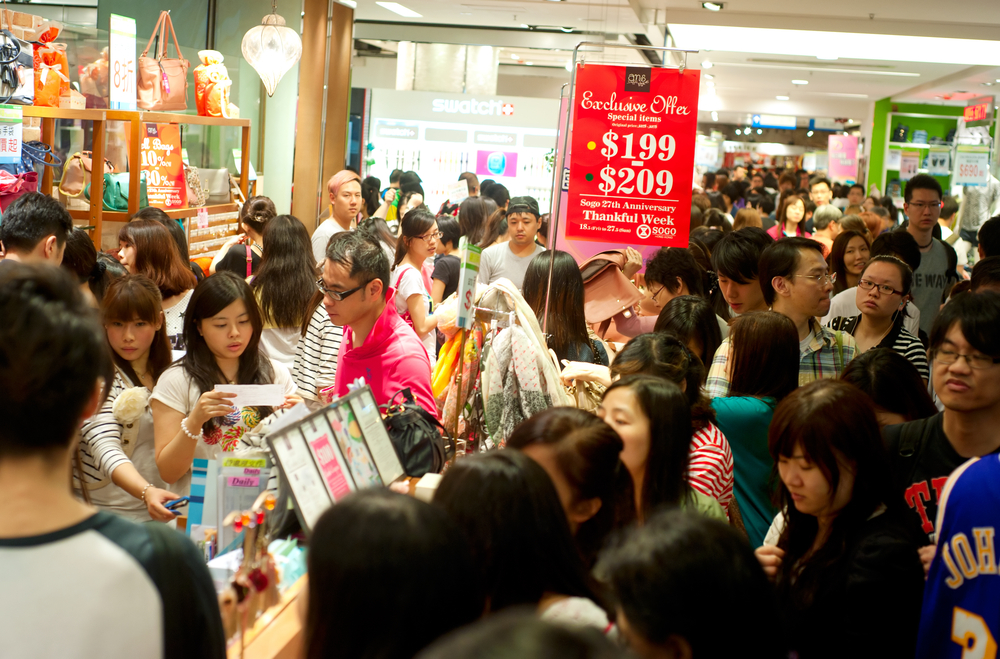 However, good customer experience can help you convert some of these customers into those that buy from you again and again. Holiday sales, and worthwhile ones at that, get you exposure to more customers that you can further convert. This is why a great experience is so valuable- if you can create a bit of festive magic, you're likely to be remembered for a long time to come.
The Challenge- Experience vs. Numbers
During the sales period, everyone's focus is on selling as much as possible. In the numbers game, you may lose track of what actually matters- converting customers for life. And that is a direct product of happy customers who have had a good experience shopping from you.
Indeed, this is easier said than done. Should your team focus on getting customers to buy more, or should they focus instead on making every single customer happy?
Thankfully, both these targets are achievable with the same, simple approach – that of understanding and catering to what the customer wants.
Being in a LUSH cosmetics store is a bit of a sensory overload. It looks and feels like a cross between the colors of Alice In Wonderland and the mad rush of a Metallic concert. The focus on a personal customer experience is apparent. Every customer who walks in interacts with a sales executive who listens to their specific beauty concern and recommends just the right product for them.These executives are not pushy – if they sense that you have inhibitions about a product's price, they quickly move on to the next alternative without embarrassing you.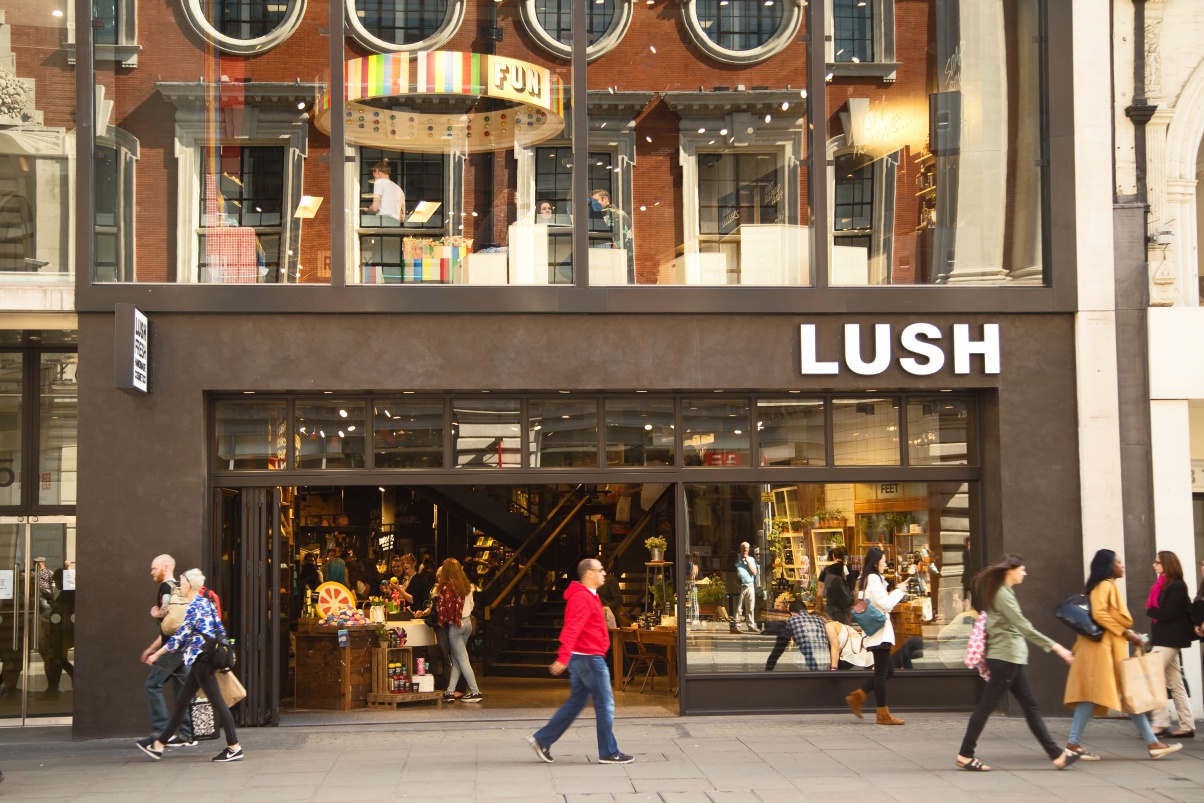 The bottom line? At the core of their customer experience offering, LUSH has three things going for it:
The realization that not everyone who walks through their doors can actually afford all of their products

The understanding of their varied consumer personas and how to handle each one of them

A pleasant interaction that makes everyone feel comfortable
The Recipe For Customer Satisfaction
Is there a way to standardize customer satisfaction? Yes, with your personal brand of magic thrown in. If you're looking to cook up a lovely experience for your customers in the holidays, here is the recipe to follow:
A cupful of engagement

A sprinkle of assistance, when asked for

A dash of willingness to solve problems

A sprig of quick and seamless checkout

A teaspoonful of secret sauce
Why does engagement matter so much? Because no one comes to a store thinking, "Oh well, this bit of shopping needs to be done, so let's get it over with." It is called retail therapy for a reason, and more so when there's festive joy in the air!
Depending on who your customers are, engagement can come in several different ways. Topshop has pioneered the idea of engagement by literally translating it into pop-ups and events in its stores. Anyone who walks into Topshop stores is always in for a treat.
Online retailers don't have to miss out on engagement either. You can consider introducing some fun and simple games into the mix, like pin the antlers on the reindeer, and rewarding customers for being successful. The idea is that the simplicity of the game makes many more customers willing to participate, and what they eventually win becomes immaterial.
What's the secret sauce, then? It is your own understanding of your customer's psyche.
For all the things it gets right about fast fashion, Zara has one glaring flaw in the system – its outlets. In general, skimming through endless arrays of products with no assistance from employees and no privacy in changing rooms is nobody's idea of a fun day out.
And yet, people come in droves to buy from Zara. Why is that?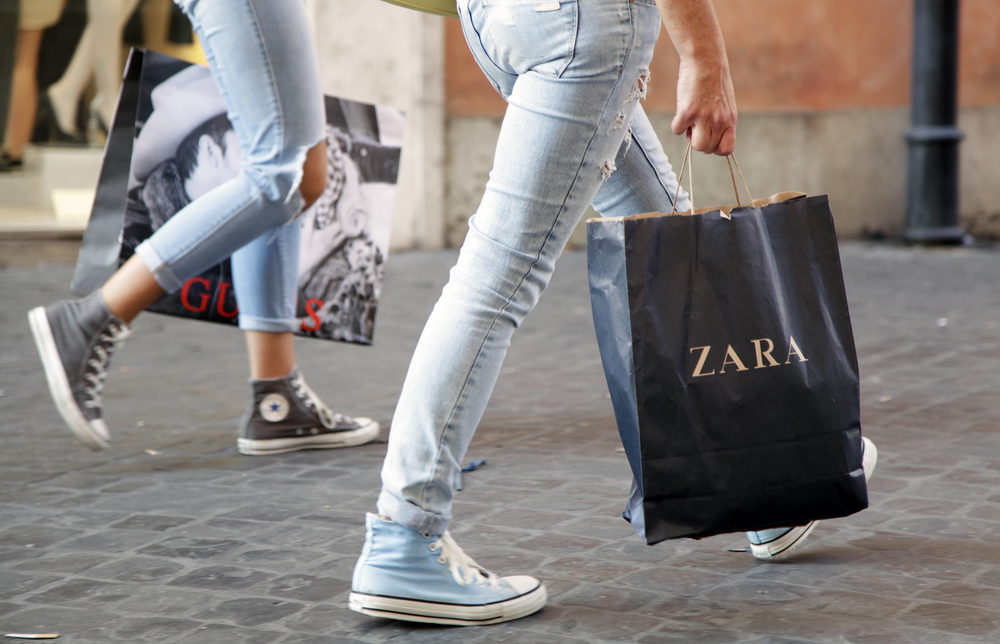 Because the brand responds quickly to market shifts and is almost always the first to put out new trends. Because their customers care about new and trending clothes more, they've managed to ignore that aspect entirely and still find success.
Not everyone has the advantage of a failsafe business model. For most retailers, understanding your customers and just 'getting them' can help you cater to their specific needs.
For example, a teenager in a cosmetic store is looking for someone to make her good-looking enough at a decent price, and no one gets this better than Ulta Beauty that stocks products in a variety of price ranges, and also offers an in-store salon facility.
Your Customer Experience Strategy
Let us now get down to the finer details of what makes for great customer experience and how you can build one.
Fixing The Basics 
 Today, several retailers have an offline and several online footprints. Accompanying this multichannel approach is the duplication of customer data across platforms that are often outdated. For example, the same customer may be recognized in-store with their new email address, and online with an old one. This is frustrating for customers and adds no value to your business either. Focus first on fixing your data to reflect the most recent interactions with each customer. Then, try and build an omnichannel experience for these customers in the next interaction. Having a good CRM system in place that records data throughout the buying journey can help immensely. It gives you important insights on how your customers behave.
Knowing What Customers Want
 This writer still has not-so-fond memories of wanting nothing but books for a birthday and instead being showered with presents they didn't quite need, or want. All efforts at making a customer experience good can go awry if you don't know what they want! The obvious challenge is that people don't often come up and tell retailers what they want. In fact, it is safe to say that most customers have an idea in their head, but not a product. It is up to you to figure out, using past purchase data, what they'd like. Your store employees, the CRM system and the ability to notice patterns in buying behavior can all help in this regard.
Evaluating What's Possible
 Unicorns and sparkles aren't a bad thing to have, but not everyone has the resources to provide them. As a team, evaluate ideas that are doable and those that aren't. Maybe an app-based game and rewards system may work for you, while a pop-up of baked goods is more viable for someone else. You also need to keep in mind the fact that your employees have their plates full already during the holidays, so your customer experience plan needs to be easy to implement and must become a part of their daily activities.
Getting Customer Feedback
A good customer experience is a moment-based milestone. In other words, a customer has a good experience with you and actually lives the experience only for as long as they're interacting with you. Post that, it is just a memory. Try and grab real-time feedback as much as possible. What you're aiming for here is capturing those 'aha' moments and getting your customers to tell you why they enjoyed it so much. In the spur of the moment, you have the best chance of getting accurate feedback.
Getting Employee Feedback
No one observes a customer more keenly than the first point of contact on your end- the store employee or the online service representative. The insights they offer on what worked can be invaluable in designing your strategy.
Spend some time gathering insights from the year gone by, both during holidays and otherwise, and use these insights to build your new, shiny customer experience. For example, luxury retailer Rebecca Minkoff discovered that their customers crave the high-end value even online, and found a way to provide this with style advice and outfit suggestions. Looking back at your own positive customer experiences and putting elements together for your shoppers is a way of making their experience better.