From Boomers To Gen Z – Generational Impact On Retail 

10

min read
Reading Time:
8
minutes
Retail stores have been in the process of shutting up shop this last decade with no sign of waning this year. Macy's, for instance, announced that it would be closing about 100 stores two years ago. We are not, however, in the midst of a retail apocalypse as many fear.  Contrary to popular opinion, young, digitally savvy shoppers are not shunning in-store shopping. As per the U.S. Census Bureau 2018 survey, 89% of retail sales were occurring via stores and 5.65% were happening through e-commerce. This shows that despite the emergence of new retail channels, the brick-and-mortar store is dominant.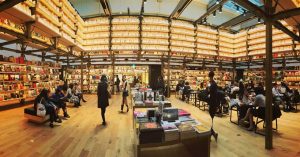 The truth is today's teens interact differently with stores than their older millennial siblings and Gen X parents. And retailers who know how to stay relevant and adapt to changing trends can thrive in this new data-led retail landscape. Fashion retail platforms like Farfetch and Tokyo's Tsutaya Bookstore are good examples of how companies are bringing this data intelligence into the brick-and-mortar business to offer customers, especially the "connected generation", a more personalized experience. There is little doubt that consumer shopping behavior and preferences are the main drivers of change. This creates an urgent need for retailers and brands to understand the fundamental differences in shopping habits between the current Gen Z , Gen Y and the older Baby Boomers to ensure that they remain afloat.
There are four main generational demographics that have been acknowledged as distinct consumer sets: Baby Boomers, Gen X, Gen Y (or Millennials) and Gen Z – each of them are looking for something different, and this is extremely important for retailers and brands to understand. 
The Rise of the Grandparent Economy
Baby Boomers (born 1946 to 1964) overwhelmingly prefer traditional stores to shopping online. 84% of Boomers said that they prefer in-store shopping and 67% reported that if a product they wanted was available both online and in a nearby store, they would head over to their local store. This generation places tremendous value in a brand based on their interactions with retailers and sales associates. This ageing population will be part of a new grandparent economy. 
"Today the most highly educated people in America are men in their 60s, and they are absolutely, unconditionally the wealthiest set of grandparents the world has ever seen," said Peter Francese, founder of American Demographics magazine. 
The implications of this grandparent economy are critical. "Too many retailers ignore seniors and think they have no money or they are only interested in buying drugs or health products. Nothing could be further from the truth," Francese said in a Forbes article titled Four Demographic Trends That Many Retailers Missed, But Not Walmart. "The fact is many grandparents are buying diapers, not for themselves, but for their grandchildren. And they are buying many other things for their grandchildren, children and friends as well."
In fact, senior baby boomers can become a retailer's most loyal customers if only retailers know how to cater to their needs in terms of products and services. 
Gen X: The Forgotten Generation
"When marketing to Gen Xers, it's critical to make products and services especially visible and accessible online by using SEO strategies to optimize their research and an active social media presence to demonstrate a personable and authentic brand image," Salesfloor.net reported. Retailers should therefore not ignore the spending power of this generation. Gen Xers produce 31% of total U.S. income despite making up only 25% of the population.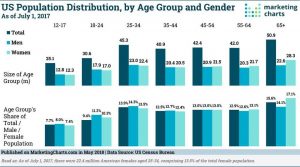 Sandwiched between the baby boomers and the millennials, Gen X (born 1965 to 1980) has money to spend, and yet this group remains an untapped goldmine. As reported on a Salesfloor.net piece titled, How Each Generation Shops, Gen Xers cannot be won over by flashy advertising and marketing gimmicks. They're practical and shop more conservatively compared to other generations. For retailers, the key to capturing this audience will be via email and personalized offers.
Millennials: Tomorrow's Trillion-Dollar Demographic
There are approximately 80 million Millennials in the U.S. alone, and each year they spend close to $600 billion. Their spending in the U.S. is expected to grow to a whopping $1.4 trillion annually and represent 30% of total retail sales by 2020. Despite earning a reputation for viewing the world through an online lens, millennials (born 1981 to 1997) have a lot more in common with Gen X and Baby Boomers. 
For example, Accenture's research showed that 41% of all three groups said that they practice "showrooming" more frequently than they did a year ago; this means browsing merchandise at a nearby retail store and then shopping for the same item online to find the best price. This shift in purchasing habits can be attributed to the penetration of smartphones. These research findings demonstrated that what millennials are looking for is a seamless, integrated experience regardless of the channel. Therefore, when they go shopping, they must be able to switch effortlessly between smartphones, online and physical store.
"There's always been this assumption that as you go through the age spectrum, the younger consumer that has grown up with online and digital and is very savvy would shun physical experiences," said Neil Saunders, an analyst at GlobalData Retail. "But actually that's not turned out to be the case."
Gen Z Offer New Hope for Malls and Brick-and-Mortar Stores
As per the International Council of Shopping Centers study, about 95% of Gen Z visited a physical store in a three-month period in 2018 as compared to only 58% of Gen X and 75% of millennials.
Social media undoubtedly had a significant role to play in shaping this generation (born 1998 to 2010). Overall, nearly 78% of Gen Z has bought products in store as a direct result of what they saw on a website. Interestingly, YouTube is the most influential platform for this group. Nearly 37% of Gen Z said they buy items in stores after watching them being talked about on YouTube either all the time or frequently.
Sara Spivey, CMO of Bazaarvoice, said, "Companies should encourage Gen Zers to share photos and videos with their purchases, create polls and contests on social media and, most importantly, listen and respond to their feedback." 
Among the brands that have been quick to adopt this is Forever 21, which began rewarding phone-in-hand shopping. The company offered its clients 21% off if they took a picture of themselves in a Forever 21 outfit and published it online with the designated hashtags. The hashtag #F21PROMO was used on Instagram nearly 20,000 times as reported on Bloomberg.
Earlier this year, Macy's – a legacy department store that understood early on what it would take to appeal to a connected Gen Z crowd – rolled out a colorful themed shop-in-shop called Story across 36 of its stores early this year. In its gigantic Herald Square location, the 7,500-square-foot space is brightly painted with primary colors; there's a pillar completely made of Crayola crayons, a Ping-Pong table and a rainbow tunnel. Every two months, Macy's introduces a new theme and space undergoes a revamp – essentially creating new opportunities for customers to post on Instagram
Younger consumers look for interaction and flexibility when it comes to shopping. Enter Dote, a one-stop-shop mobile app that not only lets Gen Z customers add to their shopping carts, but also lets them create a digital content hub on their individual member profiles where they can create quizzes, polls and lists and discuss their buys within the Dote community. Another interesting feature for this digital-first audience – live shopping parties where "dote members can watch their favorite influencers browse and buy items for sale on the site."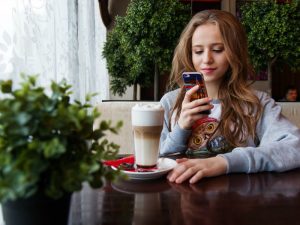 "These social stars are truly the celebrities of the current time. No longer is it a top-down dynamic—like Nike telling consumers, 'These are cool, buy these things.' It happens in a much more bottom-up, community driven way. Those are the two trends that we're building upon," said Dote's CEO and founder, Lauren Farleigh, in a PSFK interview.
How Retailers Can Keep Up and Enjoy a Huge Payoff
"In the past, it has been a little more cookie-cutter," said Marcie Merriman, an EY consultant with a focus on the Gen Z consumers. "Now for today's teens, 'their mind just goes to a very different place because of their expectation that anything is possible.'"
It's crucial for brands and retailers to realize that different generations  expect different things from messaging. Looking at these generational tendencies can help them craft their consumer strategy – whether they're running a fashion brand or a coffee shop. 
Millennials place value on being emotionally connected to the brand and product. Gen X wants brands to be as straightforward as possible in their communication. As for Baby Boomers, they prioritize products that are budget friendly and reliable. Gen Z, on the other hand, is always on the hunt for a good deal. 
Neiman Marcus, in an attempt to capture the experience shopping crowd, recently bought a minority stake in Fashionphile, an e-commerce company focused on pre-owned luxury handbags and accessories. The retailer plans to open five to seven in-store showrooms so customers can receive quotes on the used products they want to sell. Going forward, it hopes it can transform young shoppers involved in the reused market to loyal new-product buyers. As per Retail Dive, the department store also said that, because they have "limited overlap between buyers and sellers in the pre-owned luxury market," the partnership would help Neiman Marcus reach "new, younger shoppers ahead of their peak spending years."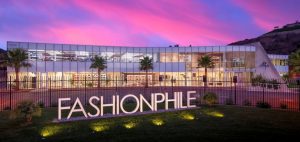 Companies are certainly making profound changes to cater to various generations of consumers and offer them faster, better and more memorable customer experiences. In fact, Primark's five-floor megastore in Birmingham was recently named the biggest clothing store in the world as reported in The Guardian. It's considered a tourist destination and includes a Disney-themed café, a beauty salon and a blow-dry bar. The best part: shoppers are not just browsing; they're also buying.
"The real secret of Primark's success," said retail analyst Richard Hyman, "is the hardest one for the rest of the faltering high street to copy: its extraordinary knack of converting casual browsers into buyers. The magical thing they do, and there's not a lot of it about these days, is when they get customers to go into their shops the customer feels almost compelled to buy something. People will walk around, and think: 'Wow! I could wear that three times and throw it away, and still be quids in,' and that wow factor is so difficult to create. It's like magic dust."
The differences between Millennials, Baby Boomers, Gen X and Gen Z shoppers will continue to exist and may even evolve. Therefore, it's crucial for retailers and marketers to recognize the nuanced relationship that Gen Z and Millennials have with technology and omni-channel shopping. 
These generations not only value brick-and-mortar stores, but also leverage digital tools and social media to make their buying decisions. Physical storefronts, undoubtedly, when taken into consideration in the buying process, remains as an important component of fulfilling a consumer's shopping mission. Retailers who don't keep up with these trends and who're not imaginative will find themselves falling further and further behind. 
Shopping will need to be as entertaining as possible; for example, stores can be colorful, themed and Instagram-worthy. The soon-to-be-opened Funan mixed-use Mall in Singapore will feature an 18,000 square-foot food garden, a 5,000 square-foot urban farm, a 380-seat live performance theatre, an indoor cycling path, a rock climbing wall, nine storeys of millennial-centric co-living serviced residences, and WeWork's 70,000 square foot co-working office space.
CapitaLand's managing director of retail Chris Chong said in the Business Times, "Ultimately we envision Funan as the place to express your passion. Whether you're into sports or the arts, tech or fashion, there's a space and a community for you here. It's diverse, inclusive and welcomes all." This is in stark contrast to the former Funan The IT Mall and Funan Center, which specialized in tech and IT.
Retailers, marketers and brands will require a bit of daring and a fresh perspective to see the new retail landscape as a playground for fun, social experiences. After all, to resist change would be to put a cap on their growth. 
Related Article