Why Fashion & Furnishing Might Be More Closely Related Than You Think

8

min read
Reading Time:
6
minutes
Lately, we're seeing fashion labels show an interest in luxury furnishing. From carpets, bed linen, furniture and so much more, luxury fashion houses are increasingly venturing into the home décor segment.
In fact, a recent study by Fact.MR reveals that the global homeware market is expected to exceed $180.1 billion in value by 2022. Demand for apartment accommodation is what's reportedly driving this growth. In turn, this increases the need for home furnishing. It's no wonder fashion and luxury brands today want to dabble in this extremely profitable industry!
Marnie Fogg, author of Couture Interiors: Living With Fashion — a book that explores the depths of fashion-led interiors — says, "Interiors and fashion have always shared significant aspects of the prevailing culture: both are intrinsic to the way we perceive and express ourselves."
It's evident that consumers believe this to be true. They have increasingly been seeking brands that provide the complete lifestyle experience. As a result, fashion brands are using this to capture more consumer spend by collaborating with traditional furnishing brands.
Here are some such long-standing fashion labels that have dabbled with furnishing over time and created a space for themselves:
Missoni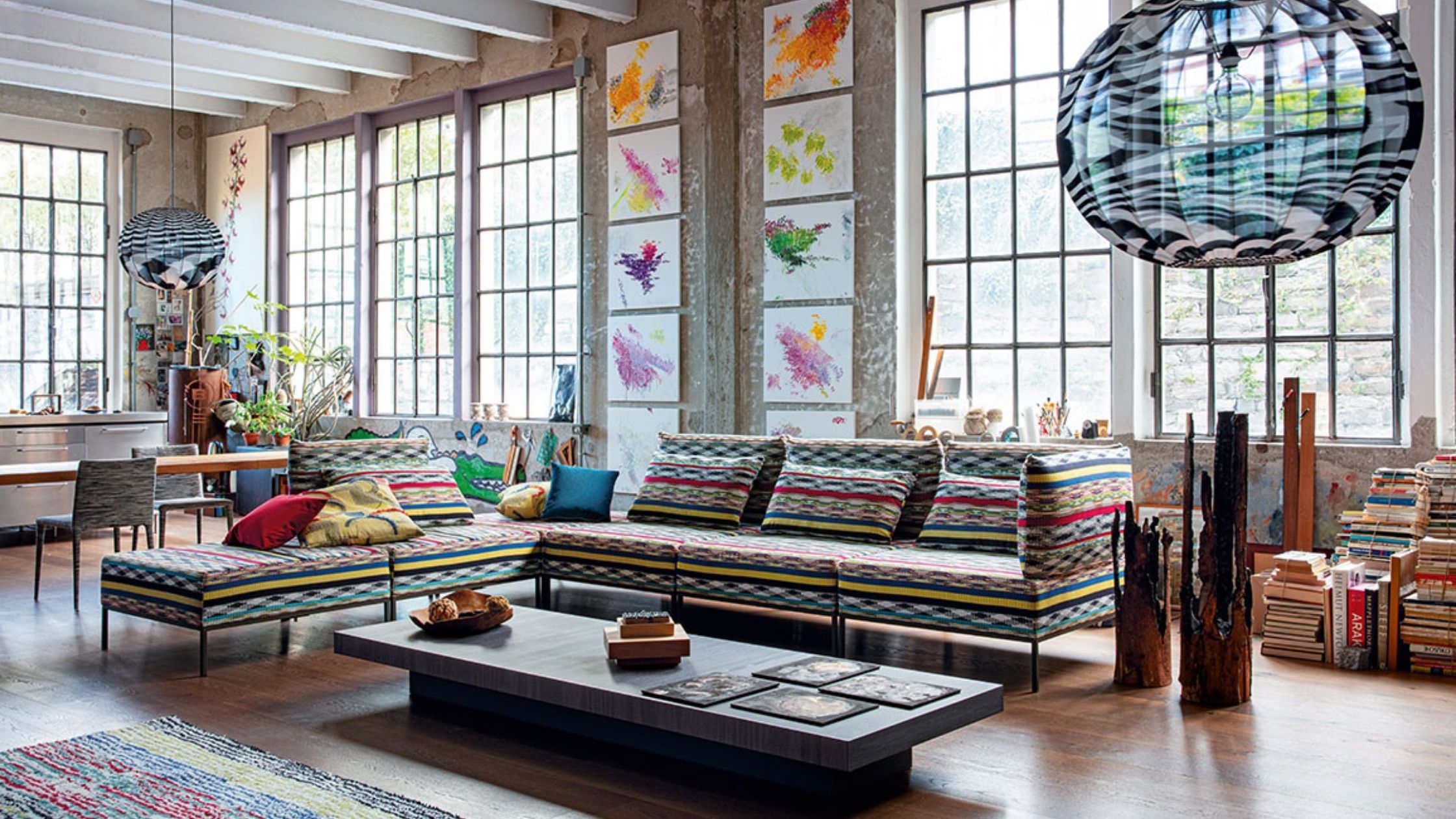 The Missoni Home collection is one of the oldest crossovers between fashion and lifestyle. Designed by Italian designer Rosita Missoni and distributed by leading home-textile producer T&J Vestor, the collection debuted in 1983. It features everything one would need for a home project, for every area of the house.
The great part, of course, is having Missoni's signature bright, bold colors and patterns infused into home décor products. This includes the brand's iconic chevron pattern, which looks just as appealing on bath towels as it does on clothing. And that's not all. The textiles used for the products are of premium quality and display the finest workmanship. This makes Missoni Home products a shopper's dream.
Fendi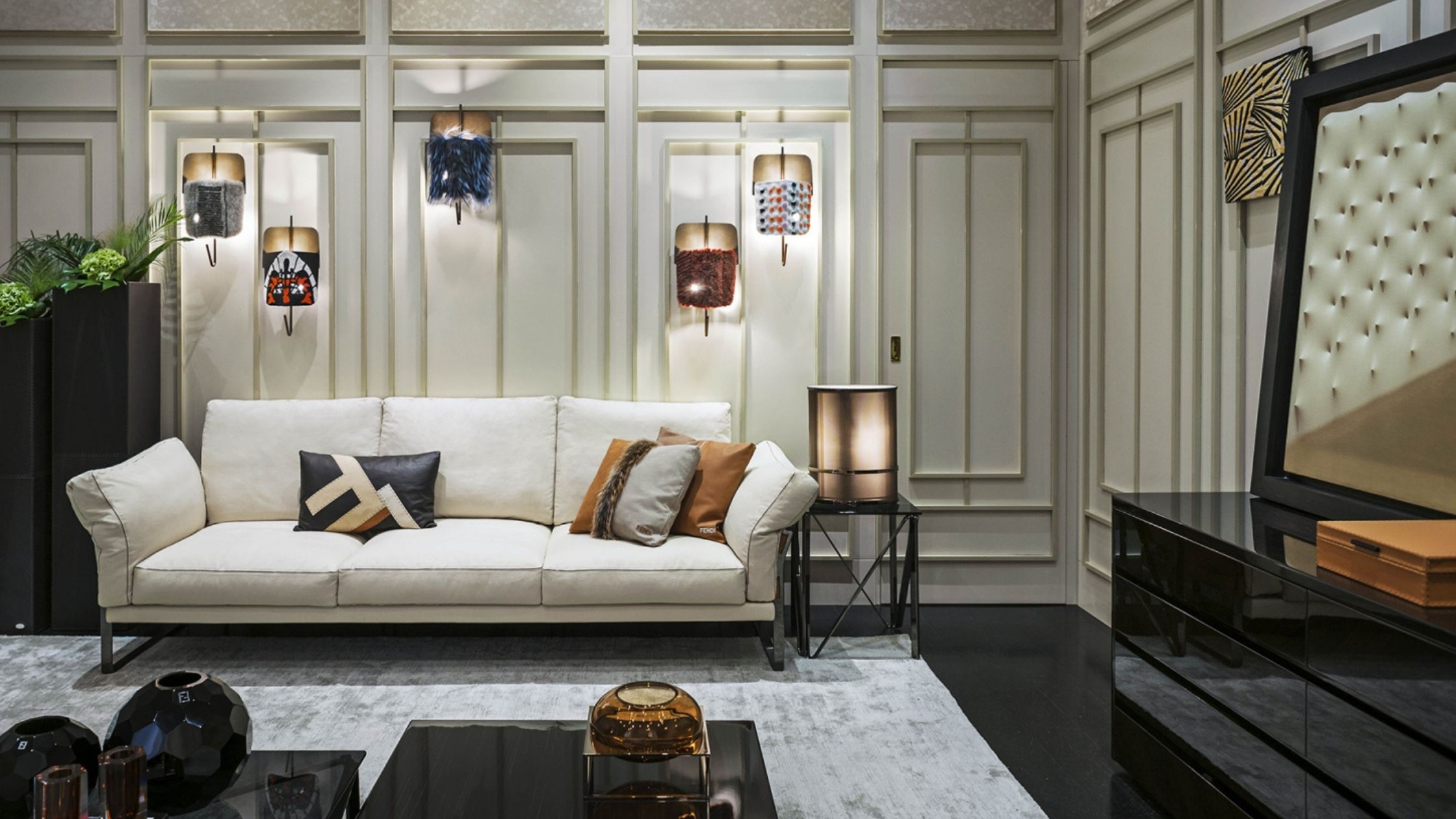 Another couture brand that entered the home décor space quite early on was Fendi. Fendi Casa was introduced in 1989 as a result of a partnership between Anna Fendi and Italian entrepreneur Alberto Vignatelli. Since its inception, Fendi Casa has been crafting furniture and prestigious décor objects to perfection. Its repertoire includes an array of home furnishings, decorative lighting, and accessories.
The furniture collection includes a wide range of products like sofas, beds, poufs, and accessories. Whereas the lighting products are all made of a variety of precious materials including Murano glass. The reinterpretation of daily life elements in Fendi style makes this collection all the more exciting.
Fendi Casa also incorporates the latest fashion trends into furniture – often featuring Swarovski crystals and fur.
Fun Fact: The home décor line celebrated its 30th anniversary in 2018 and has estimated sales of over € 70 million.
Ralph Lauren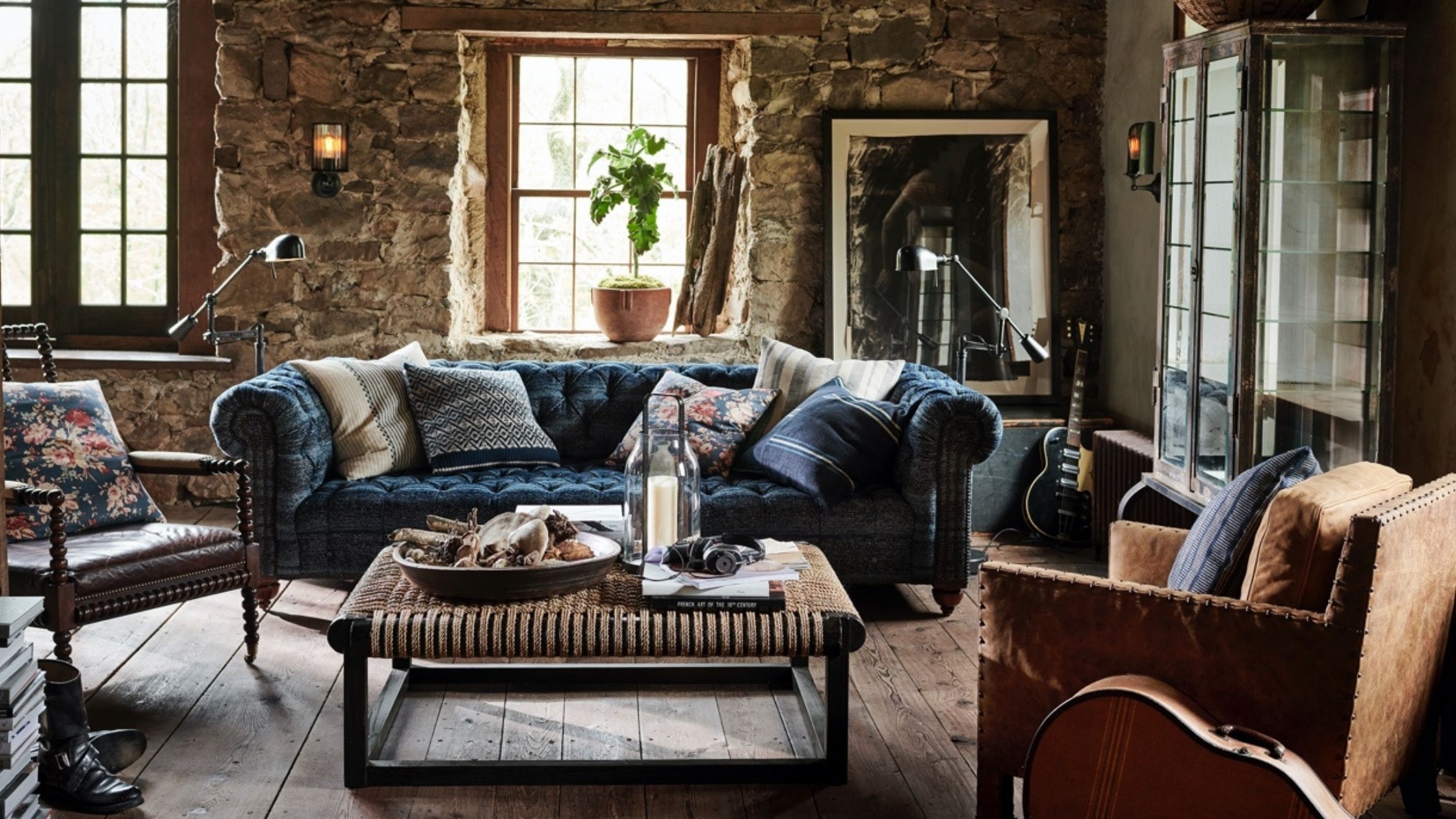 Ralph Lauren is often credited with introducing lifestyle to luxury fashion brands, and for a good reason. They were the first American luxury fashion label to make their way into homeware. In fact, the founder himself is quite well known for his interest in interiors, architecture, and home décor.
In fact, the home décor collection – Ralph Lauren Home, is almost as popular as their fashion clothing label. Shoppers can buy Ralph Lauren furniture, lighting, rugs, china and glassware, wall coverings, and even paint. The brand's offerings come in innumerable looks with evocative names like Thoroughbred, Jamaica, Modern Penthouse and Apartment No. One.
The brand's online experience for its home collection is quite spectacular too. Here, shoppers can learn about the craftsmanship behind every category. The video design tutorials educate shoppers on using color and lighting to best effect in the home.
While brands like Missoni, Fendi, and Ralph Lauren have been early adopters of home décor, another generation of fashion labels has started testing the waters of homeware recently

:
Gucci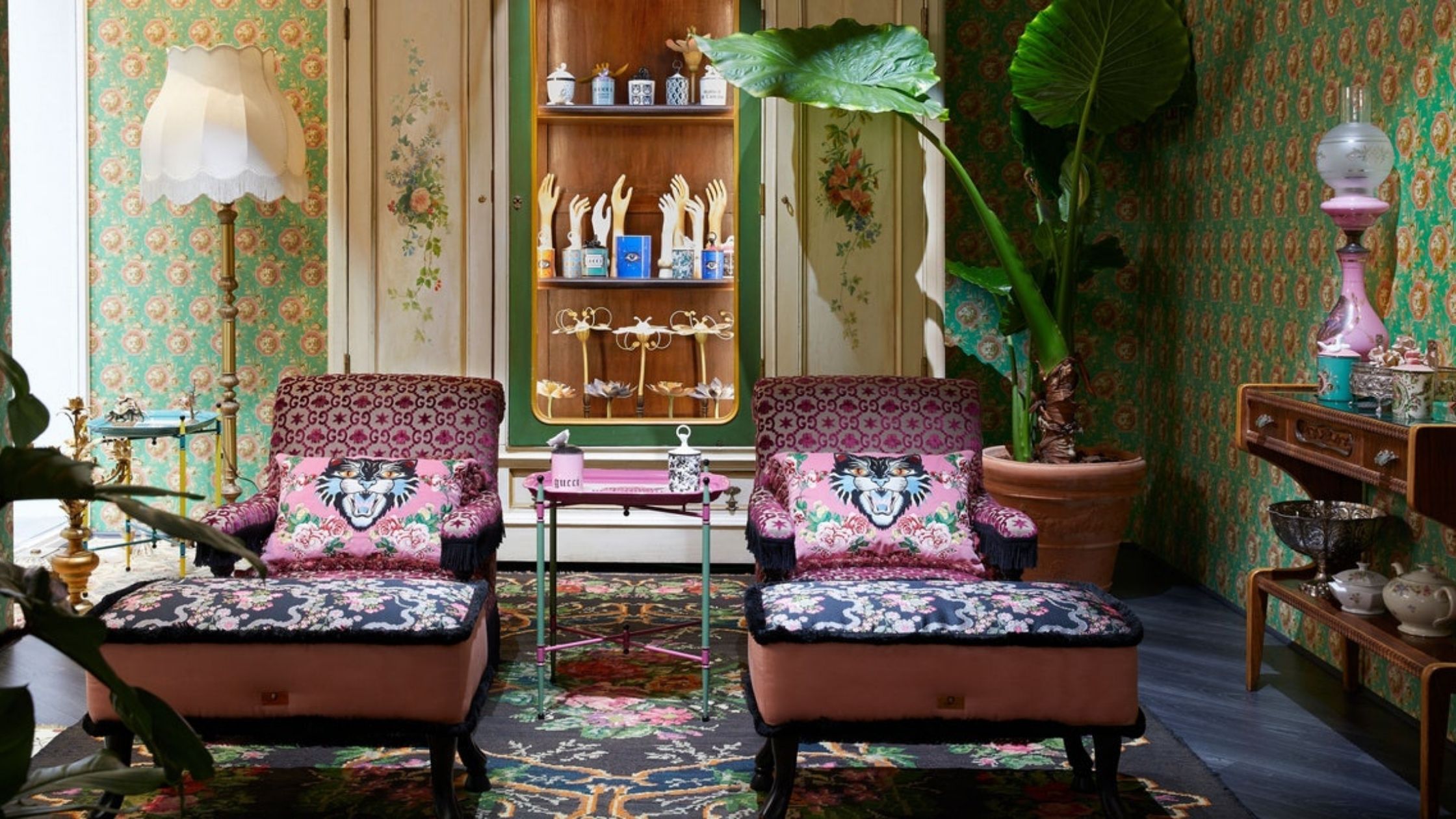 One of the latest fashion brands to make its way into home décor is Italian luxury brand Gucci. Available online and in select specialty stores, the Gucci Décor collection designed by the brand's Creative Director Alessandro Michele. The collection includes everything from scented candles in porcelain jars to lacquered chairs upholstered with embroidered seats. Each item features design motifs that are often associated with Gucci – like its garden floral, eye, butterfly, and bee designs. Some of the porcelain pieces for Gucci's home décor range have even been exclusively produced by the renowned Florentine company Richard Ginori.
Vera Bradley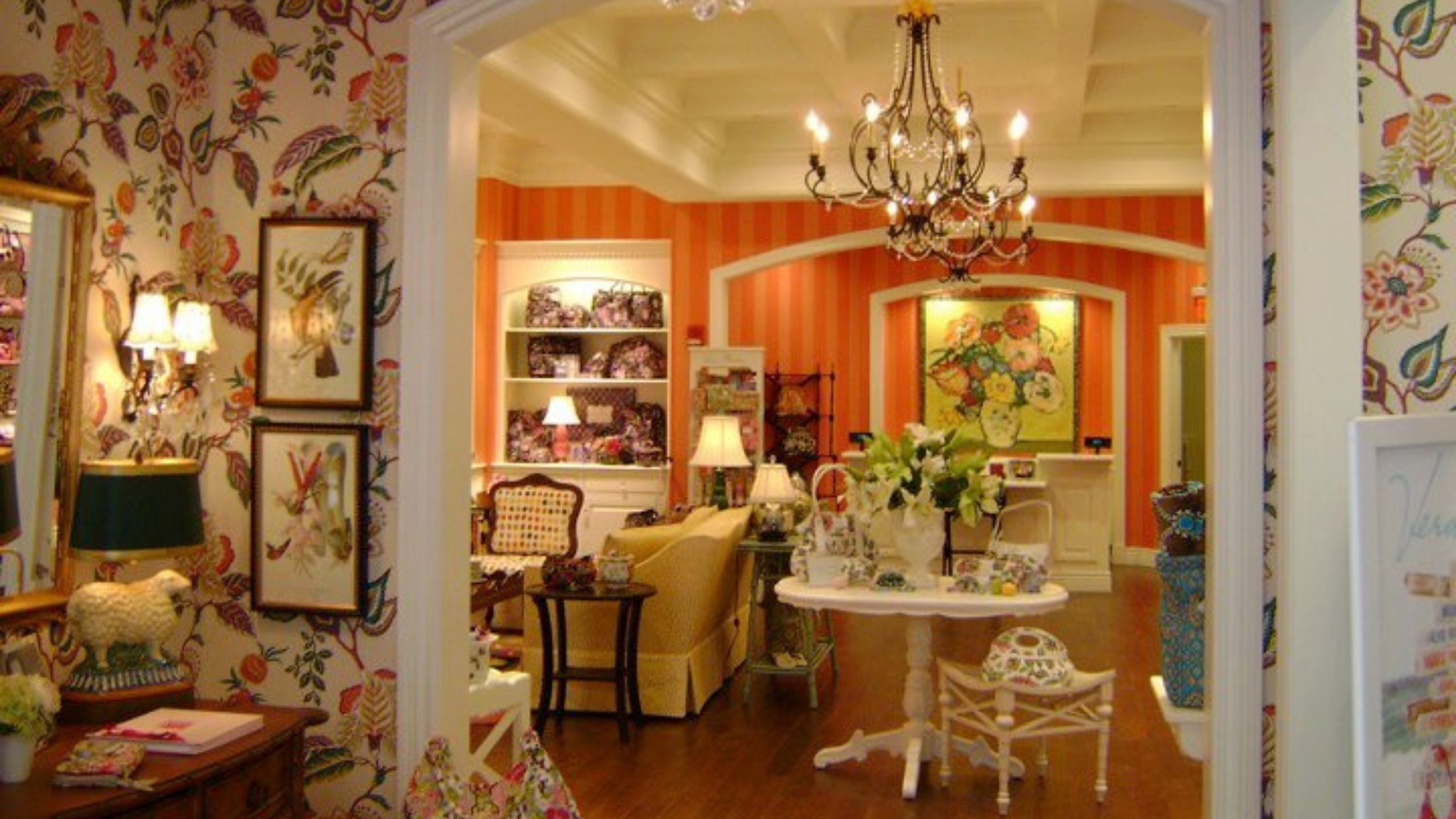 Iconic quilted bag and backpack company Vera Bradley too recently entered the world of home décor! The brand's first collection comprised just quilts and pillows. However, they now offer a wide variety of homeware products including towels, dinnerware, home accessories, and more.
The brand went a step further by providing its shoppers with interactive shopping options. Apart from going the traditional way and ordering products from the website or one of the brand's many physical stores, shoppers can also choose to enjoy high-tech shopping with the brand's 360 shopping experience powered by virtual reality.
Developed in partnership with Obsess VR and Daydream by Google, the 360 experience allows shoppers to view some of the brand's fully styled sets of comforters, quilts, coverlets, and pillows interactively. With the Daydream View VR headset, shoppers can move the bed around to observe intricate patterns and designs on the products and even switch from one set to another and get inspiration for different color and pattern combinations.
Salone Del Mobile: The Fashion Week For Furniture
Every year, the most high-profile interiors expo in the world Salone Del Mobile takes place in Milan. It is a week-long event where home décor products and brands that are likely to make it big in the coming year are showcased. And the last few years have seen many international fashion labels carve spaces for themselves at the event as they make their way into home décor.
Here are a few notable brands and their unique ideas from the exhibit held in 2018.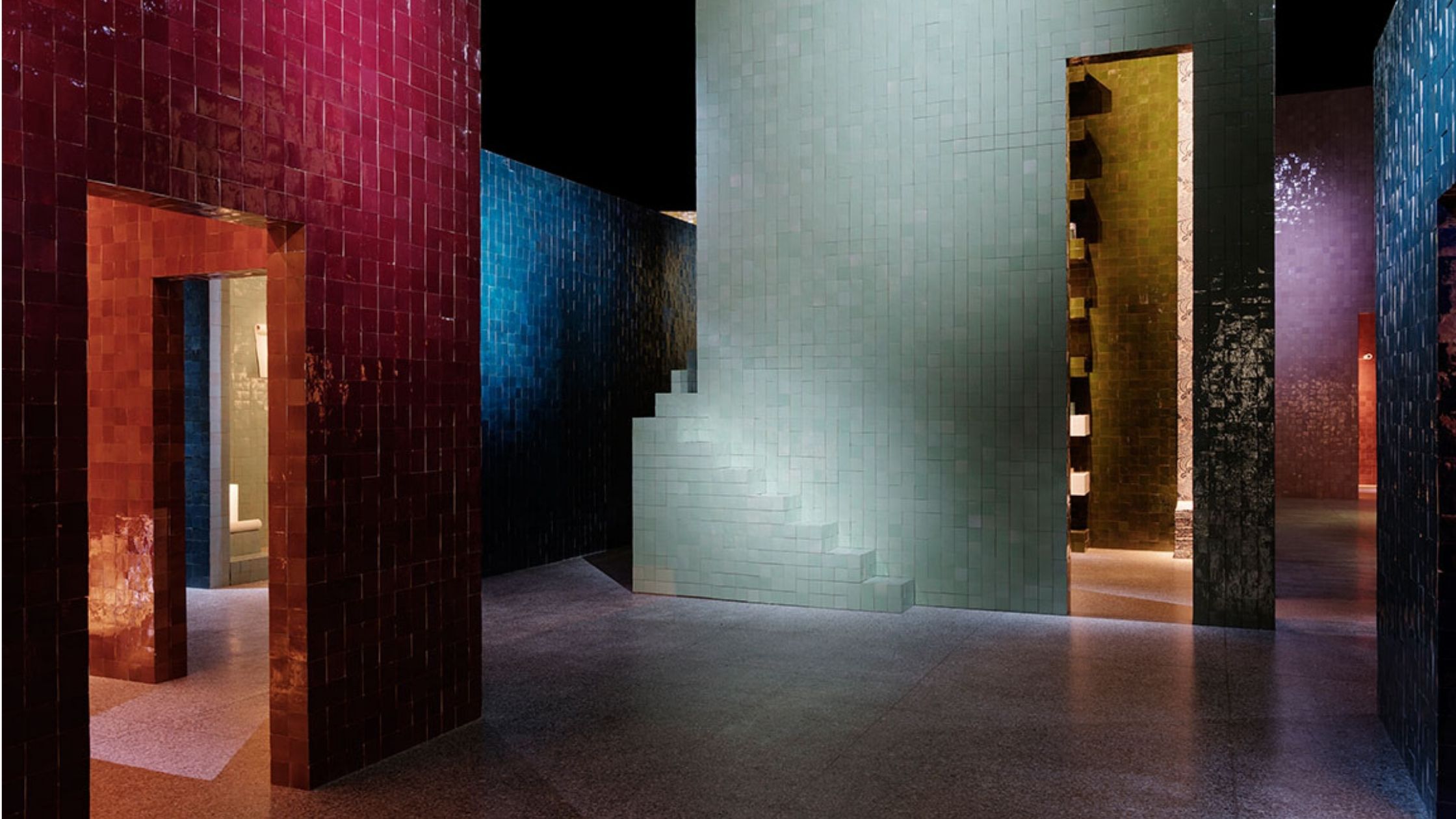 French luxury fashion designer Hermes reportedly had one of the most Instagrammable spaces at the event. The brand showcased its new homeware collection in a block colored space that used over 150,000 Moroccan tiles! Hermes's space was an incredible inspiration for home design and showcased some of the most unique objects at the event.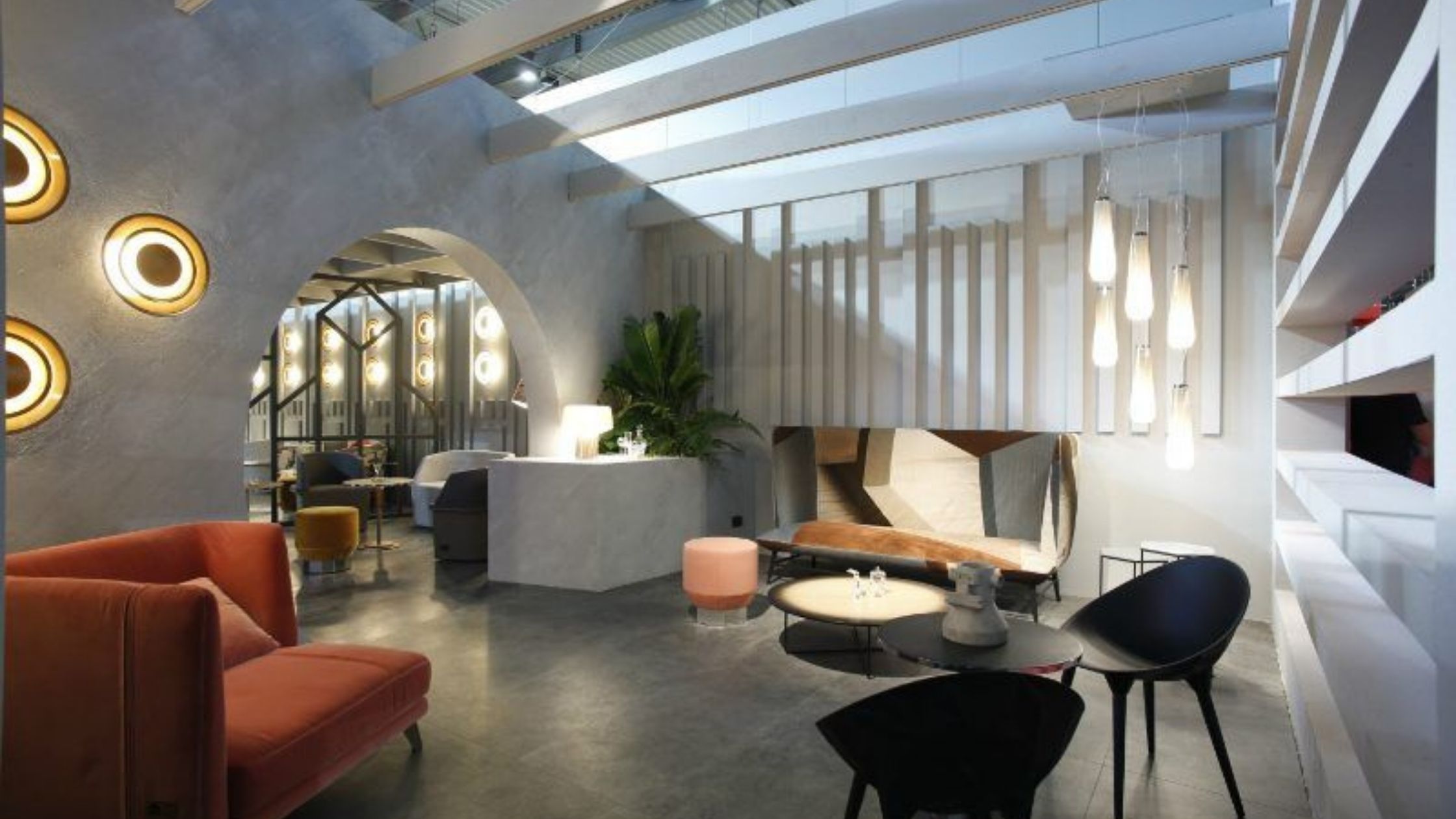 Diesel was another fashion brand with a unique space at the event. While many of its contemporaries went the way of constructing a room, Diesel created the floorplan of an entire house with a kitchen, dining space, living space, bedroom, and bathroom. This was meant to showcase a part of the Diesel Open Workshop, which has a rugged industrial sensibility with the sleekness expected from a fashion label.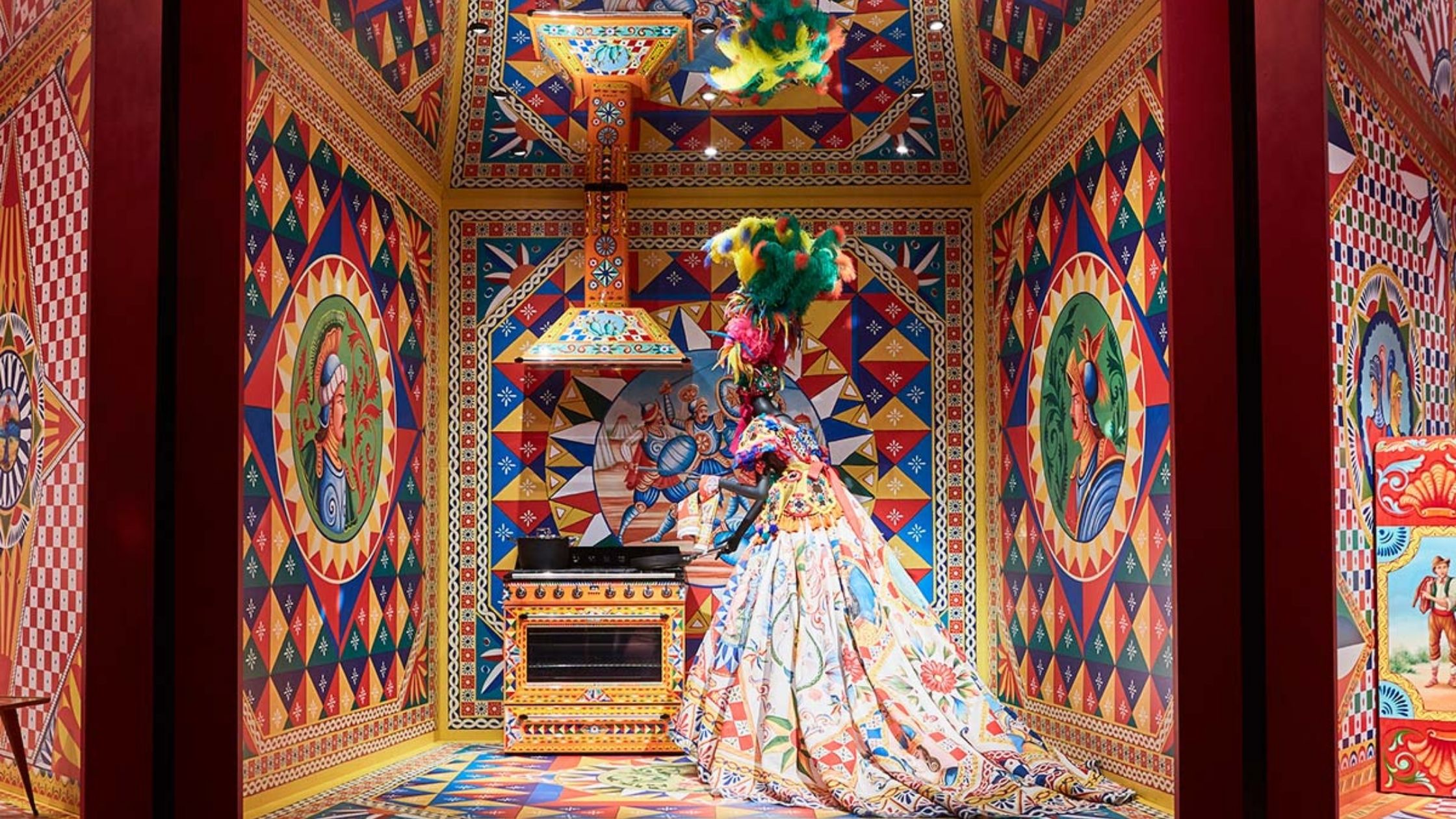 Dolce & Gabbana returned with a third installment of its Divina Cucina kitchen collaboration with Italian domestic appliance manufacturer Smeg. It featured a range cooker, extractor hood, and FAB28 fridge by Smeg, all of which came in a blue and white design inspired by Italian ceramic pottery and an alternative zingy orange and red design.
Although home furnishing is an uncharted territory for many fashion brands, it's hard to ignore the several years of success of those brands that have already entered it. With consumers becoming more aware and conscious of their space at home, creating a well-rounded lifestyle offering rather than just a fashion-centric one would bode well for fashion brands today. So, the near future is likely to see more fashion labels making their way into home décor to capitalize on higher consumer spending.
---
Related Articles:
How AI Can Help Furniture Retailers Provide The Best Customer Experiences