Embracing Inclusive Fashion: Tapping into Latent Opportunities for Growth

8

min read
Reading Time:
6
minutes
For a very long time, the fashion industry has been a victim of standardization. It has lacked diversity and inclusion as it catered to a standard size of customers. It may make business sense for some brands to limit production to a few standard sizes, since too many size variations may be more expensive to produce custom designs and increases retail space and inventory costs.
In 1965, Harper's Bazaar became the first fashion magazine to usher in some diversity in their fashion models by featuring the model Donyale Luna on the cover. For decades after that, mainstream fashion showed little to no tilt towards inclusive fashion.
Inclusive Fashion: Today's Trend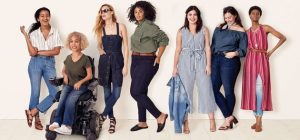 Inclusive fashion has taken a quantum leap from then to now. It has transcended size variations to include race, gender, disability, and age as other dimensions of inclusion. Silhouettes, palettes, sizes, functionality, and prints are bold and exciting.
From street looks, athleisure and formal wear to lingerie, shoppers want what works on social media. When they speak, the industry listens. Strong advocacy for inclusive fashion has brought about a sea of change in an industry that is fast becoming consumer-centric.
Hari Nef, model and social media influencer says, "Diversity is everything. Inclusion leads to understanding, demystification, destigmatization. Fashion has the power to glorify bodies and identities — to include them in a narrative of luxury and beauty." We only need to look so far as the common people on the street to recognize how diverse we are.
Advocacy for body positivity has gained ground, too. In response, we now see big retailers like ASOS, Walmart, and Target making inclusive fashion an integral part of their portfolio and catalogs. Other players in the industry such as Neiman Marcus, H&M, ModCloth, Old Navy, Zara, J. Crew, Michael Kors and many more have incorporated inclusive fashion in their lines. Couture labels too have taken notice.
The Inclusive Fashion Market
Way back in the 80s, a few couture labels such as Givenchy and Valentino began making plus size clothing to meet the demand from their customers – but only because of dwindling sales in luxury fashion during that time period. However, size inclusivity did not really hit main street until 2008 when the blogosphere exploded with social influencers such as Gabi Fresh and Marie Denee with their Fashion Plus content creation, leading to many others echoing their demands to see plus sized fashion from fashion labels.
As Clementine Desseaux, a plus-size model puts it, "The beauty norm is changing and differences that used to be weaknesses are now turning into strengths."  
Plunkett Research estimates that 68% of women in America wear sizes 14 and above. We are looking at a significant customer base armed with purchasing power and a willingness to spend. The body positivity movement has contributed to their confidence in seeking fashionable alternatives. We see brands like ASOS, J. Crew, Loft Plus, MadeWell, Reformation, Vero Moda, and Eloquii demonstrating keen business insight by expanding their size range for their fashion-conscious customers.  Plus size clothing today is front and center, visibly and tastefully displayed, alongside the regular size sets.
Size inclusivity is a serious contender for growth in fashion retail. Customers seem to have had enough of not getting their fashion needs met while shopping for sizes 14 and above.  When social media influencers like Kristine Thompson of the Trendy Curvy blog believed that they have money to spend, it became a clarion call that fashion retailers are responding to in catering to an underserved market.
Big and small retailers who embrace inclusive fashion and make it an integral part of their business strategy benefit from increased sales and avoid leaving money on the table – the size of the market does matter – size inclusion alone is a $165.2 billion opportunity waiting to be tapped.
Other Dimensions of Inclusive Fashion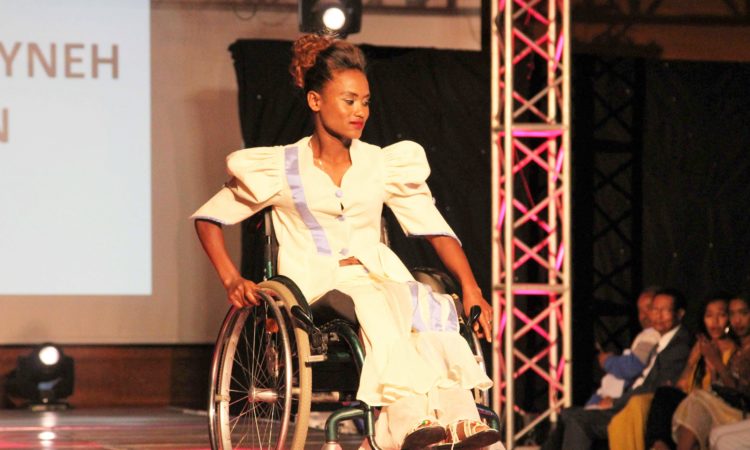 Fashion brands today have moved beyond inclusive sizes to feature greater diversity in their designers, models, and products. Maternity lines have emerged as a segment. Brands selling athleisure, daily wear, formal clothing, and swimwear are all experimenting with shapes and silhouettes.
Adaptive clothing as a category shows sensitivity to the needs of customers who have functional mobility challenges. Tommy Hilfiger and ASOS have established themselves as trend leaders of adaptive fashion. ASOS partnered with Chloe Ball-Hopkins, a para-athlete, to create a water-proof jumpsuit specifically keeping the needs of wheelchair users. Tommy Hilfiger's adaptive line features velcro and bungee cord closures, magnetic buttons, single-handed zips and more.
Gen Z has been vocal against a binary gender mindset. Gender neutrality and gender-neutral fashion have gained much social advocacy. The rising need for gender fluid fashion has resulted in greater diversity in inclusive fashion products in the market today. New players such as Eckhaus Latta, Agender, Too Good and One DNA are a few examples of brands dedicated to gender fluid fashion.
Gucci has actively embraced gender neutrality. An avant-garde approach to fashion is not only a reflection of the time, but it enabled Gucci to maintain the pole position as the hottest brand on the Lyst index. Likewise, Zara launched Ungendered and ASOS unveiled Collusion – both being unisex fashion capsules.
Young designers and online retail have broken through the proverbial ceiling with their disruptive fashion apparel, accessories, and business models. Customers who were historically under-served have lapped up their offerings and turned loyal customers, making them multimillion dollar businesses in an astonishingly short period. Artist Rihanna's fashion line Fenty Beauty, Paris99, Rent The Runway, LPA and Nasty Gal are a few others who have carved a successful niche for themselves through innovative product design, marketing, and business models.    
What makes these players runaway successes is their laser-focus on listening to their customers and responding to these needs.
Being More Inclusive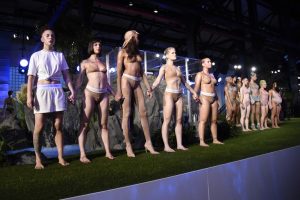 Inclusive Fashion is what market leaders do to thrive. When Tommy Hilfiger collaborated with the Runway of Dreams Foundation and launched the Tommy Adaptive line for differently abled children, he was executing his vision of diversity and inclusion in on-trend fashion.  
Hilfiger's adaptive line was the result of active collaboration between people with functional diversity and designers who incorporated their special needs, allowing movement, comfort, fit and style. Involving the customer in the design process and getting active input on what works was a transformative experience for Hilfiger, the designers, and their differently abled customers. Hilfiger has since extended Tommy Adaptive to women and men's clothing. For Hilfiger, the adaptive line has been a game changer.   
Javier Aragón, CEO of Tdotex, a pioneer in taking advantage of technology, incorporates geolocation systems into adaptive fashion for those with functional diversity, bringing in a thoughtful safety element to inclusive fashion, boosting independence and freedom of movement for people with functional diversity. Aragón said in an interview, "Inclusive fashion gives everyone the chance to choose beyond personal circumstances, physical constitution or mobility."
Likewise, retailers like H&M have used technology for personalization through smartphone applications to enable users to see what their products look like without actually having to try them, thus lowering the rate of returns and inventory cost.  
The inclusive fashion landscape is changing inexorably as we see diversity in the hiring of talent that shapes the industry – be it in the media, designers, manufacturers, models, and suppliers. For example, Louis Vuitton and Teen Vogue have recently seen increased cultural diversity in their coverage by hiring editors, art directors and other talents that represent racial diversity. High-end labels and retailers are making conscious forays to inject diversity into their product lines and services to achieve stronger sales and brand loyalty.
Trans models walk the ramp today. Brands and models display gender-neutral fashion wear in greater numbers. Gucci's partnering with Dapper Dan is an example of pushing the boundaries of inclusive fashion. All this has led to innovative and exciting designs, creating a positive image of what inclusive fashion could be, which in turn is driving sales.
What's In Store
With inclusive fashion, retailers have had to rethink their business strategy when it comes to cost management, retail space utilization, visual merchandising management, marketing, customer engagement and more.
Coresight Research estimates that the adaptive fashion market alone will reach $325 billion by 2022. With disruptive brands and business models garnering market share, retailers moving with the times have the best shot at staying competitive. Leveraging technology, increasing customer engagement and listening to what they want and tapping social marketing to define and implement their sales strategy on inclusive fashion are all part of the secret sauce to retail success.
With a significant market size and rising demands from a diverse customer base, it is clear that inclusive fashion is a business imperative and not a choice. It certainly provides an avenue to boost sales in a competitive market that retailers will find hard to ignore. Clearly, where there is untapped potential, there is a business opportunity begging to be converted.