4 Things Centric Brands Can Teach Us About Customer Loyalty

6

min read
Reading Time:
4
minutes
Centric Brands relies heavily on customer loyalty and has emerged victorious in spite of their highs and lows. The leading lifestyle brand collective includes licenses for more than 100 iconic brands, including Calvin Klein, Tommy Hilfiger, Nautica, Under Armour, Kate Spade and Michael Kors. And each of these brands have firmly carved a name for themselves in the larger retail landscape, owed to thoughtful marketing campaigns, personalized product offerings and more, all tying back to one goal: Centric Brands recognizes the value of the repeat shopper and has truly mastered the nuances of building a loyal customer base.
So what does customer loyalty mean for retailers?
It's a lifelong relationship that a retailer cultivates with their customers. From the moment that they are discovered, a brand's interactions with its audience play a crucial role in shaping the shopper's perception and likelihood of doing business with them. Loyalty, in today's retail scenario, is built through convenience, discounts, reward points and member programs.
Brands need to work harder to amplify their voice and distinguish themselves from competitors to stay relevant.
Apart from this, they also need to remain sensitive to their consumer's needs. This is why customer loyalty is an indispensable aspect of retail business.
Here's how Centric Brands is nailing customer loyalty across its brand portfolio:
1. Tommy Hilfiger
According to thredUP's 2020 resale report, 43% of consumers plan to shift their spend to sustainable brands within the next 5 years.
With an increase in consumer awareness about the effects of fast fashion on the environment, Gen-Z and millennials are shifting their shopping habits towards more eco-friendly options. Consequently, sustainability is now one of the most important factors in making purchase decisions.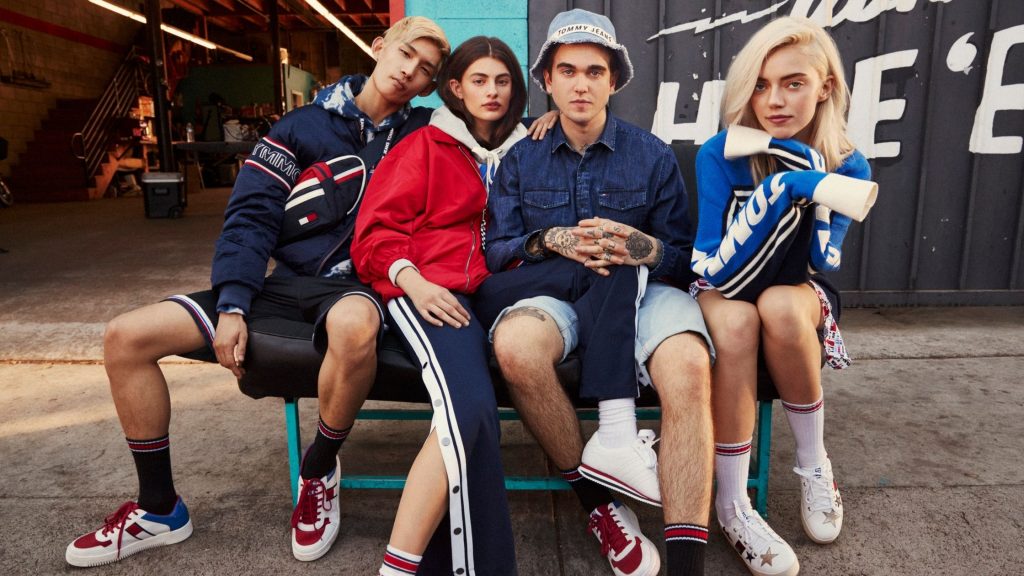 The all-time American classic brand – Tommy Hilfiger, introduced 100% recycled denim wear as a part of their SS19 collection. The denim was repurposed from cotton fabric rescued from cutting tables and factory floors. Recycled plastic bottles were the source of the stitching thread. Even the buttons and swing tags were recycled from dead stock. What a thoughtful way to increase the value-multiplier effect of circular fashion!
To know more about what Tommy Hilfiger has done in the last few years to create social impact, click here.
2. Calvin Klein
The growing generation of highly influential shoppers — Gen-Z and Millenials, care deeply about social values such as inclusivity, diversity and social responsibility. In fact, they expect nothing other than authentic, responsible and inclusive messaging from their favourite brands. Retailers that provide a shopping experience that includes multiple layers of value, have proven to have loyal customer base.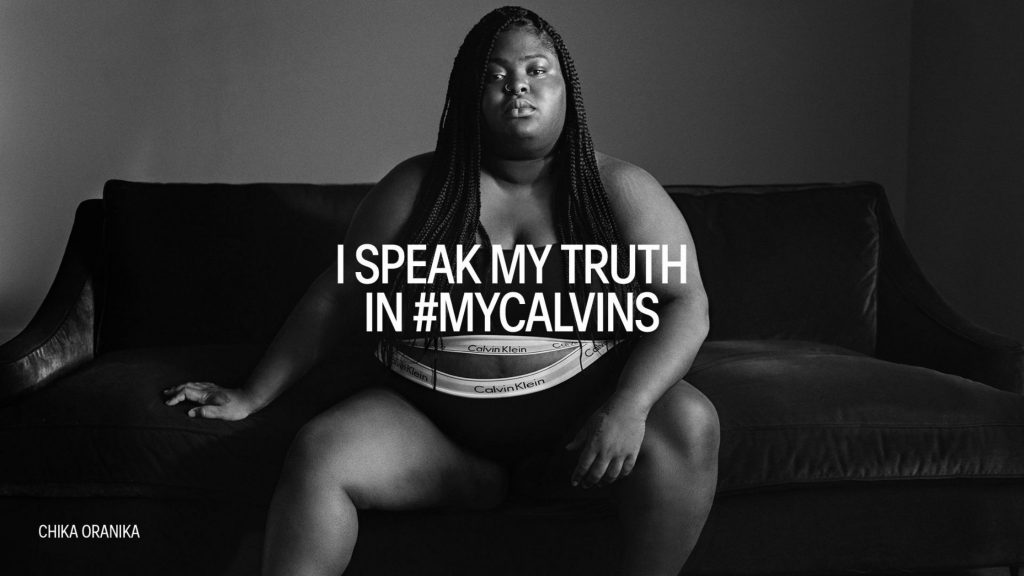 In order to better represent today's average shopper, Calvin Klein refreshed their iconic #MyCalvins campaign to include plus sized models and various ethnic groups. Apart from this, the brand also recruited a band of body positive influencers to champion the cause. Whether you're a size 2 or 12, you can expect to find a body type that relates to you. What makes this initiative all the more commendable is its disruption from the usual skinny silhouettes and muscular muses that the underwear industry is notorious for flaunting.
3. Nautica
Today's shoppers driven towards compelling retail experiences that extend beyond products themselves and into the experience economy. As a result, brands are constantly striving to capture their attention through immersive real time interactions, pop ups, capsules and virtual drops.

Global lifestyle retailer – Nautica, tapped into this growing desire for experiential retail by accompanying product releases and brand announcements with exclusive pop up stores that featured specially curated collections.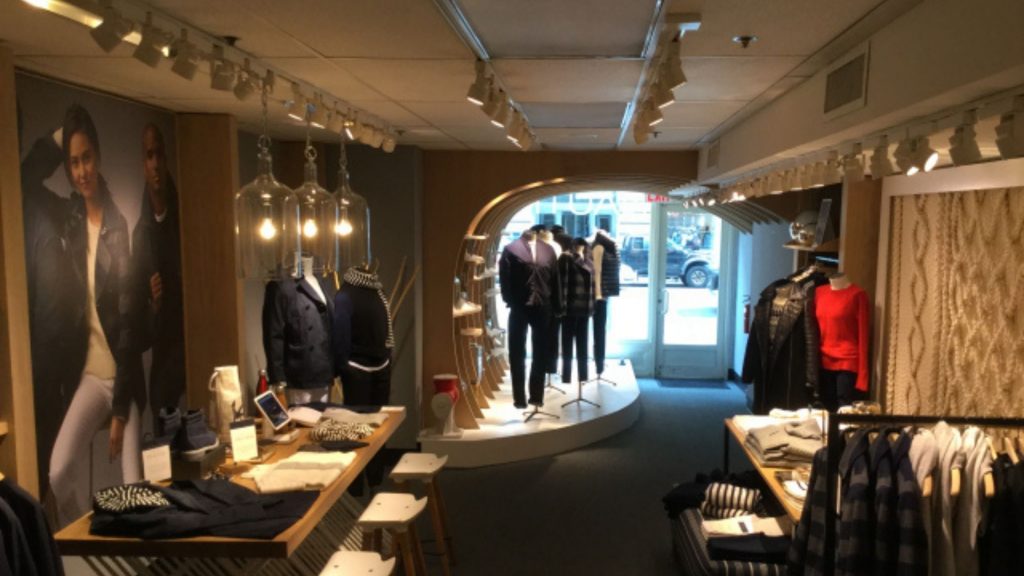 Nautica's holiday themed pop up store in Manhattan Mall emulated all aspects of a real life gift guide. Designed to give consumers a sneak peek of what was to come for the brand in the following year, the pop up featured updated versions of the brand's classic style of nautical and preppy chic with modern twists. Branded cards told the story of the merchandise and were placed throughout the store. Even website-ready iPads were available for the tech-savvy clientele. A memorable holiday experience, indeed!
4. Under Armour
There's a rise in desire for individuality. 36% of consumers expect customized products. A whopping 48% of customers are even ready to prolong the wait time for a personalized product or service. Clearly, customization is king!
The sportswear giant, Under Armour, rolled out a subscription service that used advanced analytics to let users discover new gear that aligned with their unique fitness goals. Called Armour Box, the service provided specially curated subscription boxes to help customers perform, look, and feel their best.
Shoppers fill out a quick survey to describe their fitness goals, style preferences, and body measurements. An "Official Outfitter" curates and ships a box of 4-6 items. Following which, the customer need only pay for those pieces that they are interested in and the rest can be returned.
With Armour Box, shoppers could rest assured that they would always have the right clothes for specific workouts. Whether it's softball or lifting, the brand would deliver appropriate personalized outfit to all their loyalists. By suggesting fully customized products, Under Armour was able to turn online shopping into a novel experience. One that put the customer in the driving seat and kept them coming back. 
It's meaningful, relevant experiences like these that keep shoppers coming back for more. From creating virtual environments to crafting hyper personalised experiences, retailers must take note of the strategies of these winning brands and pull out all the stops to secure their future in this ever-changing industry.
---
Related Articles: