Benefit Cosmetics Stands Out In Today's Beauty Landscape. Why?

5

min read
Reading Time:
4
minutes
There's a distinct energy that comes with Benefit Cosmetics— consumers celebrate the brand for the fun and sassy vibe it brings with its bubblegum-pink aesthetic across its stores, counters and packaging, their "laughter is the best cosmetic" tagline, and quirky product names. The most hailed Hoola, Bad Gal Lash and the Benetint are favorites of many makeup artists and celebrities across the globe! Over and above these layers, consumers also identify with the core objective of the 45-year-old cult beauty brand, which is to make their customers feel good. While the prime focus of most beauty brands remain strictly peripheral, the brand has always been holistic with their approach to beauty.
And that's why today, the success of Benefit Cosmetics is paramount. The brand generates a whopping $633 million in revenue, with 3,000 BrowBars and 85 Boutiques across 59 countries in five continents!
Here's how Benefit Cosmetics stands out from today's beauty retail landscape:
Consumer-First Approach
Benefit products can be found anywhere— from Sephora's of the world to Debenhams, Macy's, John Lewis, they are omnipresent. Besides having a physical space to sell their merchandise, their omni-channel approach was instrumental in introducing their Try-On AR program within the brand's flagship WeChat official account.
This feature is so interactive that it not only helps users visualize eyebrow shapes, but it also helps book an appointment at brow bars to have the look recreated by a Benefit beauty expert. A true-to-life personalized experience that prevents an irreversible eyebrow fiasco in real life? Sign us up!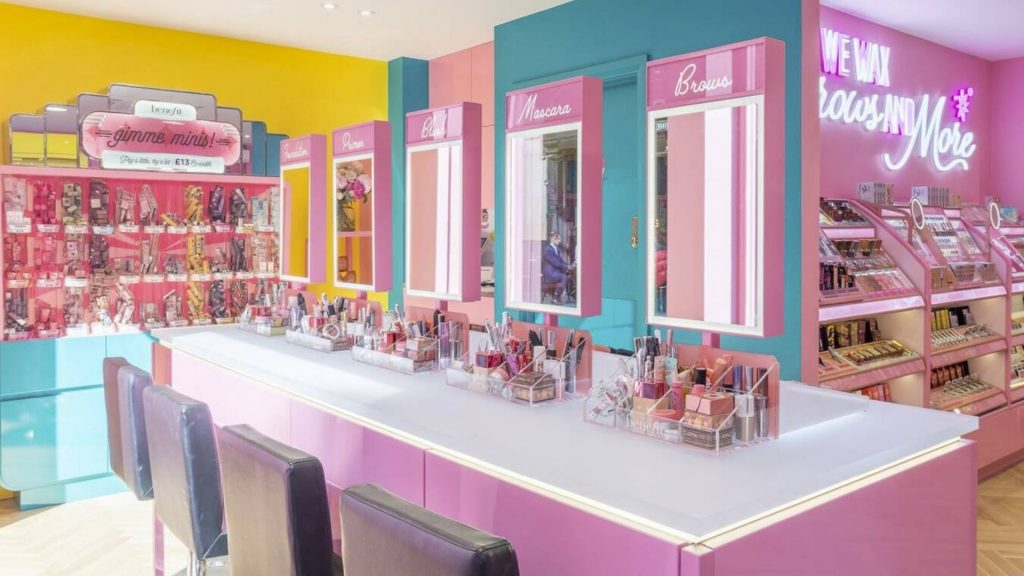 The brand secured their place with makeup loyalists by offering in-store services with their brow and makeover bars. We all look for the brow-station every time we walk into Sephora, don't we? These stations and the physical stores help shoppers find the right eyebrow shapes and styles for their face.
With distinguished product names like "The PORE-fessional' and 'Watts up', their whole range of products represents one thing— that makeup should be entertaining and fun. Their packaging is visually so strong and solid, that it creates an experience that is unique to the brand. For instance, the brow line has a jewel-like packaging that is almost too pretty to use.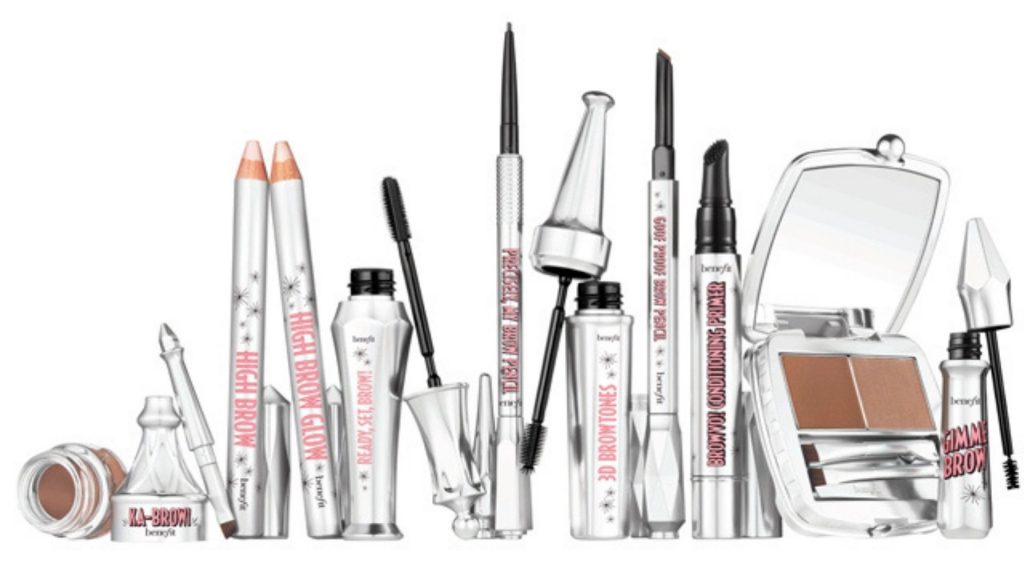 The Extra Mile
To take it up a notch, the brand combines experiential and digital elements to offer an experience that's worth remembering. The brand opened up a pop-up in London to celebrate the launch of the Benefit Brow Zings Pro Palette. It was an imitation of a gym that was meant to pump eyebrows and not biceps!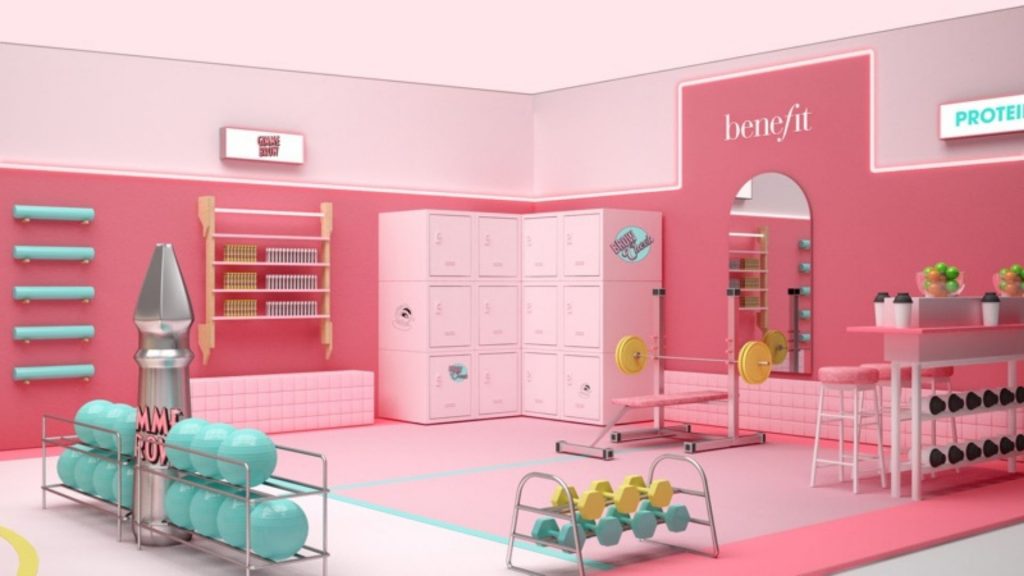 Relatable Pricing
It's fair to say that Benefit's prices fall between $15-$65. They are sold at an accessible price to the customers despite falling under the high-end category. They're considered attainable because of the diversity of the target market and the wide range of products that they offer. That is why they are regarded as both high involvement and low involvement purchases.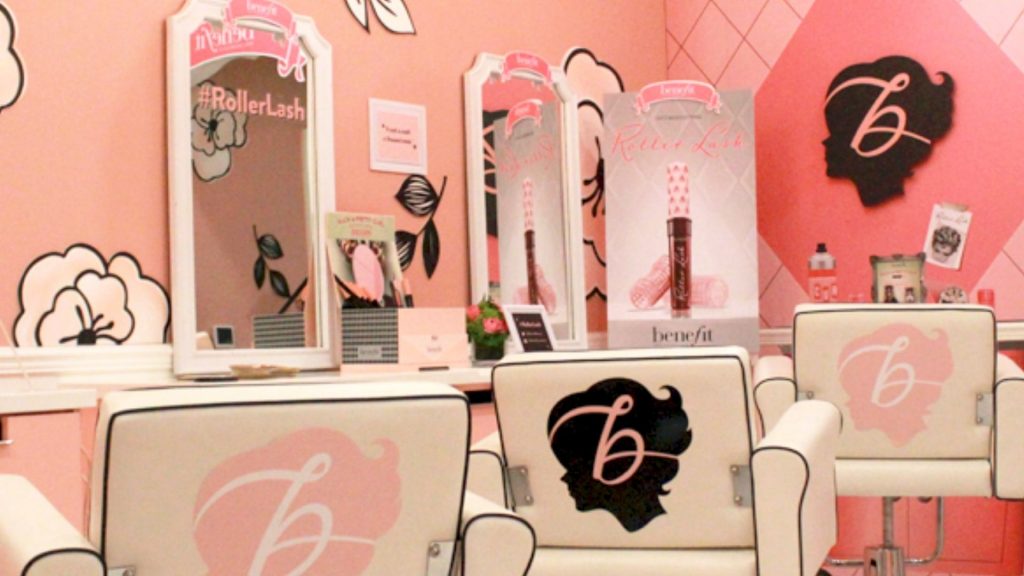 Their travel sized minis, in particular, are a hit and that is why they are an ideal mix of both premium and affordable. It makes the customers feel like they can purchase the highest quality product at a price that's perfect for them! They put together a 'Christmas gift for every price range' last year, including products in every price range.
Catering to Gen-Z
Winning over Gen-Z's is the real deal in today's world. With consumers today craving for authenticity, Benefit has collaborated with influencers to better reach and interact with their target audience. Beyond Benefit is one such space where Benefit Cosmetics partners with beauty influencers who will share exclusive content showcasing the products on their social media accounts. This way they're able to engage with their 1.4 million strong Instagram community and beyond.
It captured the benefits of both an Instagram and TikTok by partnering with influencers to promote their new Brow Microfilling Pen. Results? 2.3M organic impressions!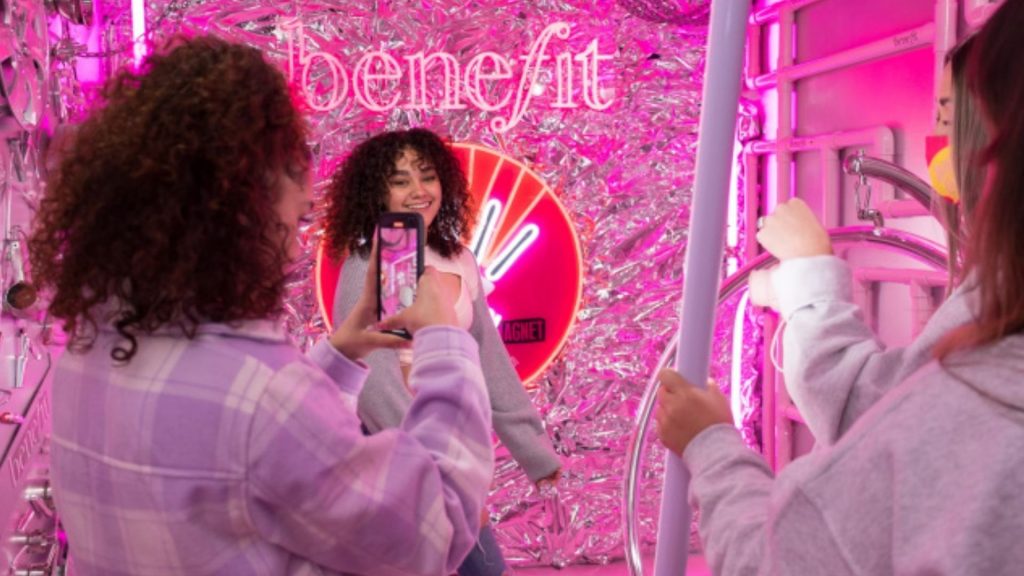 Becoming Digital-First
Benefit Cosmetics and larger than life events go hand in hand. During the onset of the pandemic, they switched things up a little. They launched the Benefit Lash Factory to celebrate their new product Real! Magnet mascaras virtually.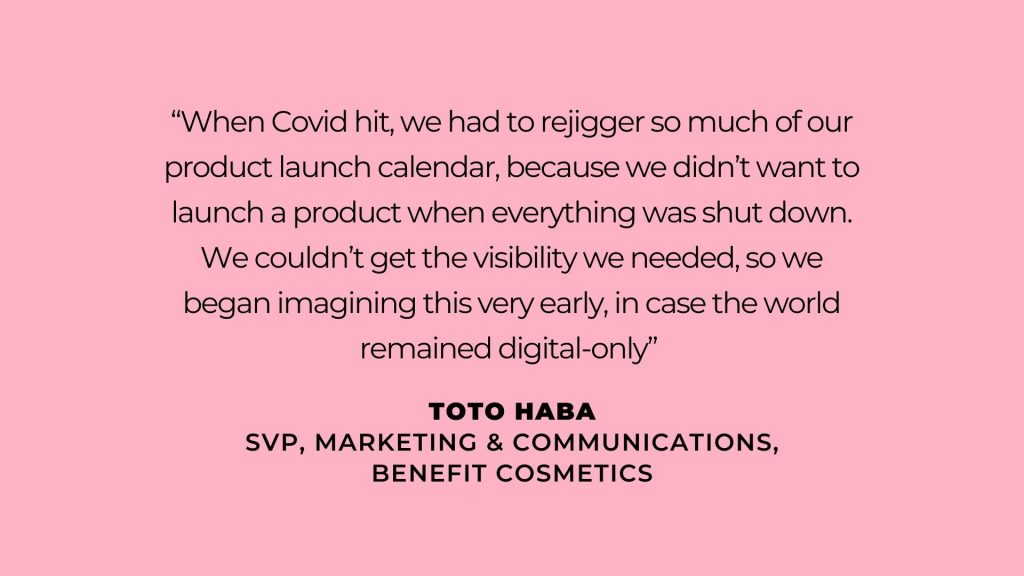 Benefit Lash Factory is a virtual platform powered by Augmented Reality. It creates a gamified, COVID-safe, at-home experience that engages with audiences and drives direct purchases. The goal of the flagship virtual event was to make it as interactive as an IRL experience and they succeeded.
Bonus! We're talking to Toto Haba, SVP, Marketing and Communications, Benefit Cosmetics about why Personalization will be the Driver for Retention with Gen Z, on a webinar Vogue Business.
This virtual conversation will explore the most important ways retailers can personalize online shopping moments for the smartphone-first generation. Don't miss out, register now!