Bagging Up The Big Dollars: How Brands Are Driving The Market In The Handbag Industry

9

min read
Reading Time:
7
minutes
Ask any woman about a coveted piece in her wardrobe, and it is very likely that she will tell you about that prized handbag. In fact, handbags are much more than just an accessory- they are a style statement, utility item, and an SOS kit,  all rolled into one. Many consider their attire incomplete without a handbag, and this is what has made the handbag and its industry a flourishing one.
As a fashion accessory, it comes in many types, shapes, sizes, colors, materials, designs, and more. We have the totes and messenger bags, the slings and the hobos.
At some point, though, bags have become so much more than a fashion accessory and are representative of power dressing and utility alike, spawning a multibillion-dollar industry. Most people are willing to wait to find just the right one and invest in a good label rather than pick up a less durable or fashionable one, and while some bags are a necessity to keep up with current trends, some others are as valuable over a generation or more as they are today.
Several notable labels in this booming industry come under the luxury as well as the semi-luxury category. Among the leading players in the market are names like Ted Baker, Kate Spade, Baggit, LVMH, Coach, Michael Kors, Hidesign, Fossil, Gucci, Hermes, and Birkin. The competition is fierce, and a discerning buyer can be very choosy about what they pick and why. This gives brands immense scope to cater to varying emotions and needs.
The Psychology of a Good Handbag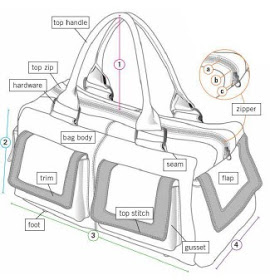 Being a traditionally feminine fashion accessory, it is understandable that the handbag became one of the fashion industry's most powerful accessories. But, what is the psychology of a good handbag and what thoughts go through a consumer's mind when purchasing one? When it comes to handbags, not everyone can easily afford the luxury or semi-luxury ones which can cost above $400 or so. And yet, sometimes that lifetime purchase makes more financial sense than discarding bags every few months. So, what are some considerations that consumers often make?
Timelessness
There is a reason why good handbags cost a little more than the others. It is simply because they are worth it. A good handbag can be passed down for generations if maintained well. Just like heirloom jewelry, a luxury handbag is a worthwhile investment to make.
Several consumers who invest in a Louis Vuitton are looking at a lifetime of usage, sometimes even passing them down through generations. A luxury handbag is a milestone purchase for many, the aspirational value adding to the allure.
Design
A key criterion to pick a handbag is functionality; a nice, well thought-out design, with space for everything to be neatly tucked away yet within hand's reach is all that anyone really needs! Handbags are bought as much for the inside design and function as for the outer look and appeal. Labels like LV, Chanel, and Birkin are iconic as their design is their signature, driven by the functionality of the bag itself. In some ways, these bags are the smartphones of the accessory world. Ease of access and convenience plays a big part in the design, and this is what also drives the various fashion labels when they launch their fresh collections.
A recent trend is the preference for smaller handbags, or multi-purpose handbags, rather than the traditional, large ones with just a single closure.
Lifetime Service
Most luxury handbags are serviced for life at the brand stores. While their level of wear and tear is often low with most owners careful about maintaining them, the brands are more than happy to service them for the customers. The notion of lifetime service adds to the importance and  emotional attachment to the piece, whether purchased for oneself or lucky enough to be gifted one.
Aesthetics
Sonia Rykiel once said, "With only one bag, you can change your outfit completely." And so it goes with investment handbags- they can uplift the most ordinary of outfits.
A handbag is actually much more than just a bag! Also, most good handbags can go from daywear to evening with great ease all while doing their primary job of holding things. So the fact that these bags add to the aesthetics and make a statement is hugely enticing.
Variety
Each customer is unique and so are their preferences. They also change according to the needs and the occasion for which the handbag is being put to use. It is no wonder then that in handbags we have so many varieties to choose from. The sheer variety of handbags, like satchels, clutches, slings, bucket bags, totes, laptop bags, duffels, baguette bags, backpacks, hobo bags, overnighters, athletic bags and more, goes to show that we just can't get enough of storage options. There really is a handbag for every need and purpose, and that is what makes them a worthwhile investment. What's more, a few labels even allow personalization by putting in initials or other embellishments this making them a highly individualistic fashion statement.
Market Forces in the Handbag Industry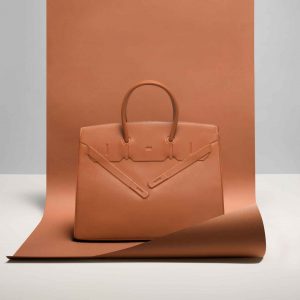 The choices are many, and there is stiff competition, and yet, a few brands have managed to find global relevance and appeal – Hermès and Birkin for example. So, how do the big brands do it and what factors might they have considered to succeed consistently?
One major factor that has driven this is the rise of brand awareness and greater purchasing power. Moreover, many people see the benefits of investing in a good lifetime piece as opposed to buying a new bag every season. Not only is the latter seen as a more wasteful option, but it is also financially unviable.
Many countries are also seeing a growth in affluent populations who love to go in for the quality of the designer labels. These factors are further driving an already booming industry.
One major issue that this industry is fighting to stave off is the counterfeit products, as is the case of many other consumer goods. Especially in the growing markets, counterfeit products have massive penetration, mainly because they are far cheaper and virtually impossible to distinguish from the original. High import duties and taxes on countries where the demand is rising further pushes people to opt for cheaper options as opposed to paying prohibitively high prices.
With so many different types of bags to choose from, it is the satchels and totes that are the trending ones in the handbags industry. It is these trends that the large designer brands prefer to stay in sync with and hence new launches are catering to these trends.
While the competition is fierce, a few brands have learned to adopt innovative strategies to increase their revenue and outreach. There is a focus on quality, and strategic pricing through innovative selling strategies being put in place. Globally, North America and Europe are the biggest consumers in the handbag market while the rest of the world is also fast catching up, as purchasing powers are increasing.
How Hermès became Iconic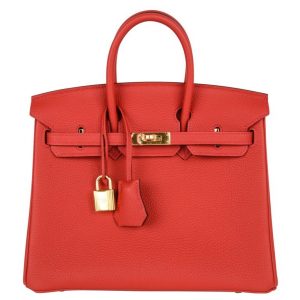 Leading consultancies have consistently ranked Hermès as the world's most valuable luxury brand in different valuation and ranking studies. Under the Hermès brand name are leather goods, lifestyle accessories, perfumes, and ready-to-wear clothing. With a brand valuation of USD 23.4 billion, it trails behind Louis Vuitton with a valuation of USD 28.8 billion.
It enjoys an iconic status in the world of luxury, and that is not by chance. A combination of rich heritage, exquisite craftsmanship, an eye for detail and high levels of quality and professionalism through the entire manufacturing process is what gives Hermès this position of superiority that it can boast about. Some women tell tales about how they saved for years to buy an iconic Hermès 'Birkin' bag which is a prized possession!
And why not- their bags arose out of the 'need,' described by none other than the famous Jane Birkin herself. The legendary story of the bag's origin takes us back to an infamous Air France flight, where her handbag spills its contents onto the floor, scattered all around her feet. This prompted the man seated next to her to urge her to invest in a better bag with pockets, and she said, "The day Hermès makes one with pockets, I will have that."
The man was none other than Jean-Louis Dumas, the then chief executive of Hermès, who asked Birkin to describe her dream bag. Jane Birkin immediately provided him with a sketch of her ideal bag on an air sickness bag, and he promised to make it for her. She was invited to the atelier to see the bag that she had inspired and also requested that she lend her name to it. The rest, as we say, is decades of history.
The Hermès brand philosophy is summarized by a quote from its former CEO Jean-Louis Dumas, "We don't have a policy of image, we have a policy of product." This is a testimony of that philosophy which has driven the brand and its products to their iconic status.
What else makes them a class apart and a coveted brand in this ferocious luxury brands market?
Here are a few insights:
They don't believe in any celebrity endorsements; they don't need to because the product speaks for itself.

They sell the same products across the world, without any region-specific considerations.

Their craftsmen are picked carefully and trained thoroughly so that they can identify with the company's culture, philosophy, and values.

They have been proponents of the limited-edition strategy. Also, customers need to place an order and wait to pick it up, and cannot just walk in and out with a Birkin bag making them even more coveted.

They have mutually beneficial collaborations with other designers so a Birkin can never go out of style.
Hermès believes in its products firmly to sell themselves and has clearly set a high standard in which they make no compromise whatsoever. Some possessions are worth waiting and saving for, and the Hermès Birkin bag just happens to be one of them.
What will it take for other handbags to thrive in an intensely competitive market? As consumer preference shifts clearly towards newer, better experiences, we can expect products to become the focus area for accessories labels, handbags included.