A Portrait Of Today's Successful Fashion Designer

8

min read
Reading Time:
7
minutes
The 2017 Oscar nominated movie Phantom Thread showed us the twisted universe of a revered fashion designer Reynolds Woodcock, who along with his sister runs the 'House of Woodcock'. Set in the golden age of haute couture in the 1950s, Woodcock was a fictionalized mix of celebrated designers like Cristóbal Balenciaga, Charles James, and Christian Dior. Known for his idiosyncrasies and unmatched talent, Reynolds would lock himself in the room for days while working. The controlling recluse could appreciate and respect only the clients who understood his craft.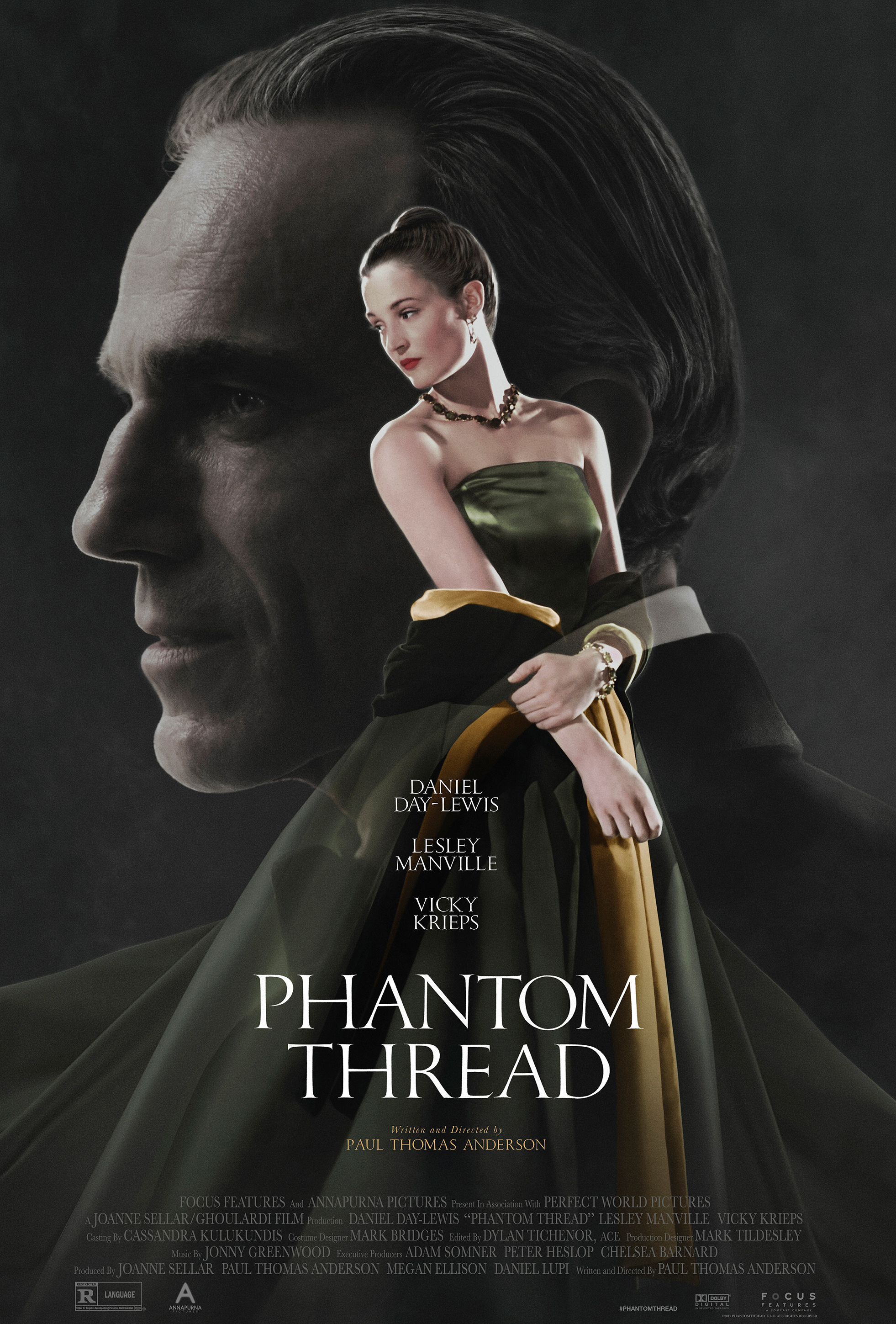 If the movie was to be remade featuring a contemporary designer and set in 2018, the character would require a lot more than just talent and artist's mercurial temperament to stay relevant and survive. In today's time, someone like Reynolds would earn himself a string of bad reviews on Yelp. To combat that, he would have to strip the genius recluse cape and put on the fashion-week-going-Instagram-posing designer mask.
The fashion industry is rapidly changing and how! It requires designers to be a pro at every aspect of running a fashion label, which is not limited to designing clothes. The success stories of the fashion designers from the 1950s look and sound very dissimilar to the ones from the 21st century. The ingredients to become a successful creator of a label have changed, so has the conventional structure.
Fashion Designers Need To Be Entrepreneurs
The skills demanded from contemporary fashion designers or those pursuing a career in fashion are drastically different from the expectations set 40 years back. Collections are not just created, but produced; not once but about five or six times in a year. And production entails a gamut of jobs.
At fashion schools, besides core designing, people now study fashion communication, journalism, trends behind specific categories like menswear, designer marketing, sourcing, and many such departments. A fashion designer is expected to have a working knowledge of all these parameters.
Even the best creative brains are required to understand the nitty-gritty of sustainable business models and challenges, to be able to build a fashion label. And sometimes, it's the very business acumen that gives birth to a fashion brand. Case in point: Sara Blakely and her brand Spanx.
The self-made billionaire founded the shapewear brand in the year 1998 at the age of 27 after failing to find pantyhose without seamed toes or the ones that didn't curl up after cutting the toes. She decided to develop shapewear garments, which were comfortable and size inclusive. Blakely used her personal savings, which was $5000 to fund her company.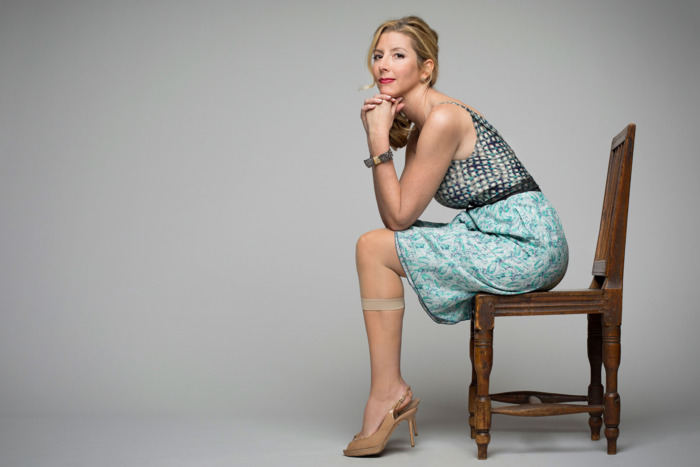 She invested the money in building a prototype for over a year, tested the garments, registered the patent once Spanx was fully developed and worked on the packaging & marketing strategy. It was her experience as a fax machine salesperson that taught her valuable business lessons. From not getting bogged down by rejections to learning effective sales conversion tactics, Blakely used tricks that she learned while selling fax machines to run her fashion label.  
Within two years of launching Spanx and clocking revenue of $4,000,000, the brand got a shout out from Oprah Winfrey on her show!
Spanx's story is a wonderful example of how fashion designers are required to think like entrepreneurs. Right from securing the designs to chalking out organic marketing strategies, they need to possess practical business skills and foresight.
Growth And Money Are Not Always On The Same Path
While $5,000 was enough in 1998, entering the fashion business in 2018 is far more expensive than it was two decades ago. The financial burden and challenges of becoming a fashion designer can't be overlooked. Be it setting up trade shows, sending pieces to celebrity assistants, paying suppliers or fulfilling large size orders without an advance, everything has the potential to burn a huge hole in the pocket. Access to money or the lack of it could essentially change a brand's reach in the market. Many claim that privilege in the form of money and contacts counts, even in this industry.
Right from getting prime slots in a fashion show to getting a venue, the divide between privileged designers and those without it is wide.
"Maybe it's considered gauche to actively point out if someone has a family trust funding their fashion company, but it's #realtalk. I meet with emerging designers all the time and they're always sort of baffled as to why so-and-so is getting traction. None of these designers had to spend their first seasons worrying about order minimums, fabric costs and renting a venue for a show. You're competing with people who have massive financial resources," a publicist confessed.
A little after the privilege lane comes the financial strain of maintaining the growth momentum. Like mentioned above, high-end designers or the upcoming ones usually launch multiple collections per year as per the season. This is usually one or two year ahead of the actual time of public launch. Therefore, even brands that are doing well need to constantly reinvest the revenue earned for the future growth of the brand.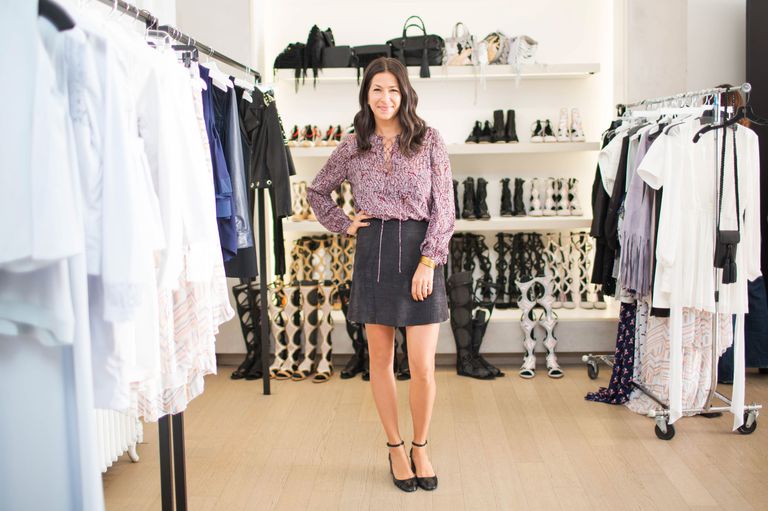 Founder of New York based fashion label Rebecca Minkoff crafty explained the flip side of a flourishing business as a designer. "It's never stable financially whenever you have rapid growth, and we have always had rapid growth. Our growth has been sometimes 30, 40, 50 percent. That costs enormous amounts of money that you have to put out. Even now, we are investing in our stores, which we know in two years will be a great source of revenue, but it is expensive. You are always sort of playing catch-up financially when you have a great, strong, and growing business. Our growth, I think one year, my brother said it was, like, 540 percent growth, but then on one hand, you're rubbing nickels together to keep up with it," Minkoff stated.
Changing Face Of Marketing
What are helping bootstrapped fashion designers to bear the financial burden are tools like social media and technology that didn't exist earlier.
Social media marketing blended with influencer marketing is allowing brands to market their label minus the heavy cost. Roping in army influencers has been a game changer for many fashion labels like Fashion Nova. The success of such brands proves that big celebrities and millions of dollars worth ad campaigns are not the only marketing strategies that could help designers to sell their pieces. Influencers now come in different shapes that have the power to change an audience's perspective.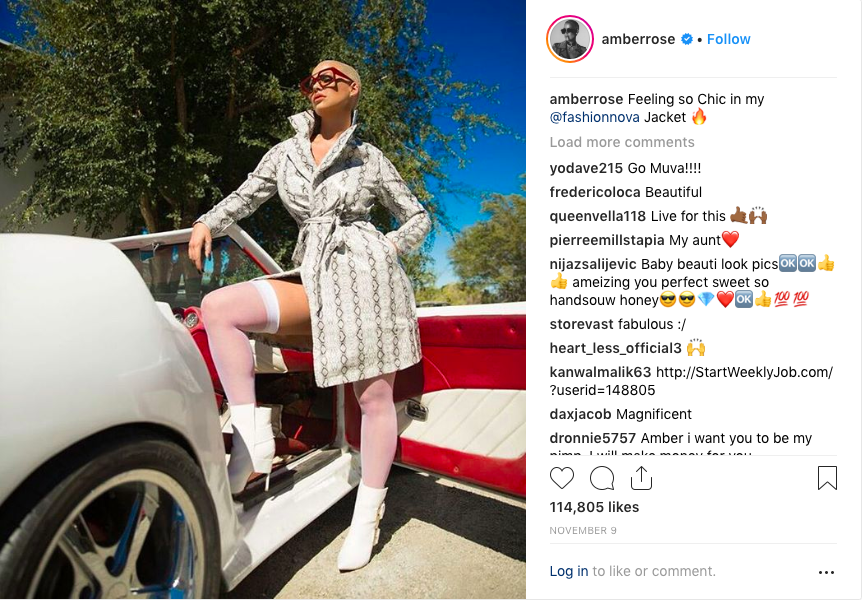 No wonder, influencers are replacing the traditional endorsers and becoming stakeholders. This shift also makes business sense to fashion designers.
Blakely's Spanx business relied heavily on word-of-mouth and she managed to reach the closets of big names that helped her to get even bigger names as clients without hiring them as official brand ambassadors.
In today's world, word-of-mouth spreads through social media and influencers.
Fashion designer Alexia María asserts, "We are living in a digital era where there are so many platforms that allow us to share our talents and reach millions of people. For me, our online presence, social media, digital magazines, and blogs were instrumental tools that gave me the ability to reach women from all over the world."
On the other hand, technology has been a great leveller. It has improved transparency in the fashion business, which is what most upcoming designers were hoping f0r. AI, Big Data and Machine Learning-enabled predictions is allowing cash-strapped labels to stay ahead of the game. It is enabling them to be prepared for the multi-seasonal fashion calendar and reach customers through personalization.
Read The Room
The biggest and newest addition to the portfolio of a new age fashion designer has been 'the need to be politically aware'.
Hedi Slimane's debut collection as Celine's newly appointed creative director invited criticism. Experts believe that Slimane failed to impress everyone because he was away from the fashion world for over two years. In those two years, a lot changed, be it politically or culturally, like the #TimesUp movement and #MeToo movement gained momentum. Therefore, Slimane's creations appeared to be dated, ill-timed and insensitive.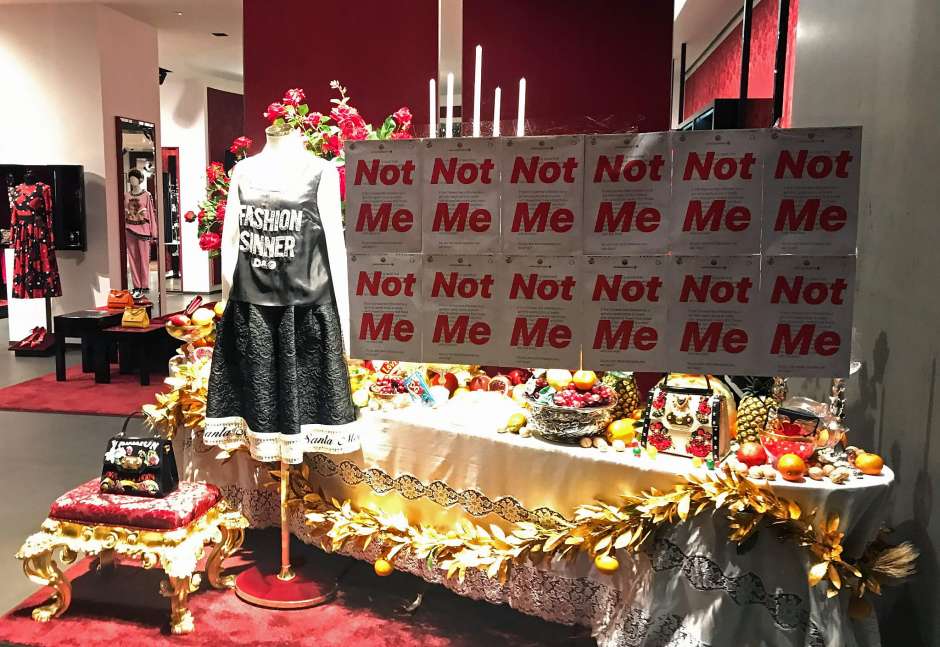 From H&M's racially insensitive sweatshirt to Dolce Gabbana's recent controversy ahead of the Shanghai fashion show, it shows that fashion designers need to keep up with the cultural and political environment around them while designing their line. Feigning ignorance is no longer considered as an acceptable excuse and the brand might have to pay a heavy price for their faux pas.
Being sensitive to a culture, ethnicity or race also includes understanding the basics of culture appropriation and how it is different from getting inspired or paying tribute to a culture through clothes. The best way to fix this issue is by working with a diverse team and setting up diversity boards for consultations. And of course, pay attention to customers who often voice out their opinion and disagreement on social media about culture appropriation.
Find Your Way
The unstoppable drive towards strengthening the core aspects of a business, such as strategic management and organizational challenges, is what separates successful fashion designers from the rest in today's times. For instance, Scottish fashion designer Christopher Kane works with his sister Tammy Kane, who handles the financial side of their business, while Christopher focuses on the creative side.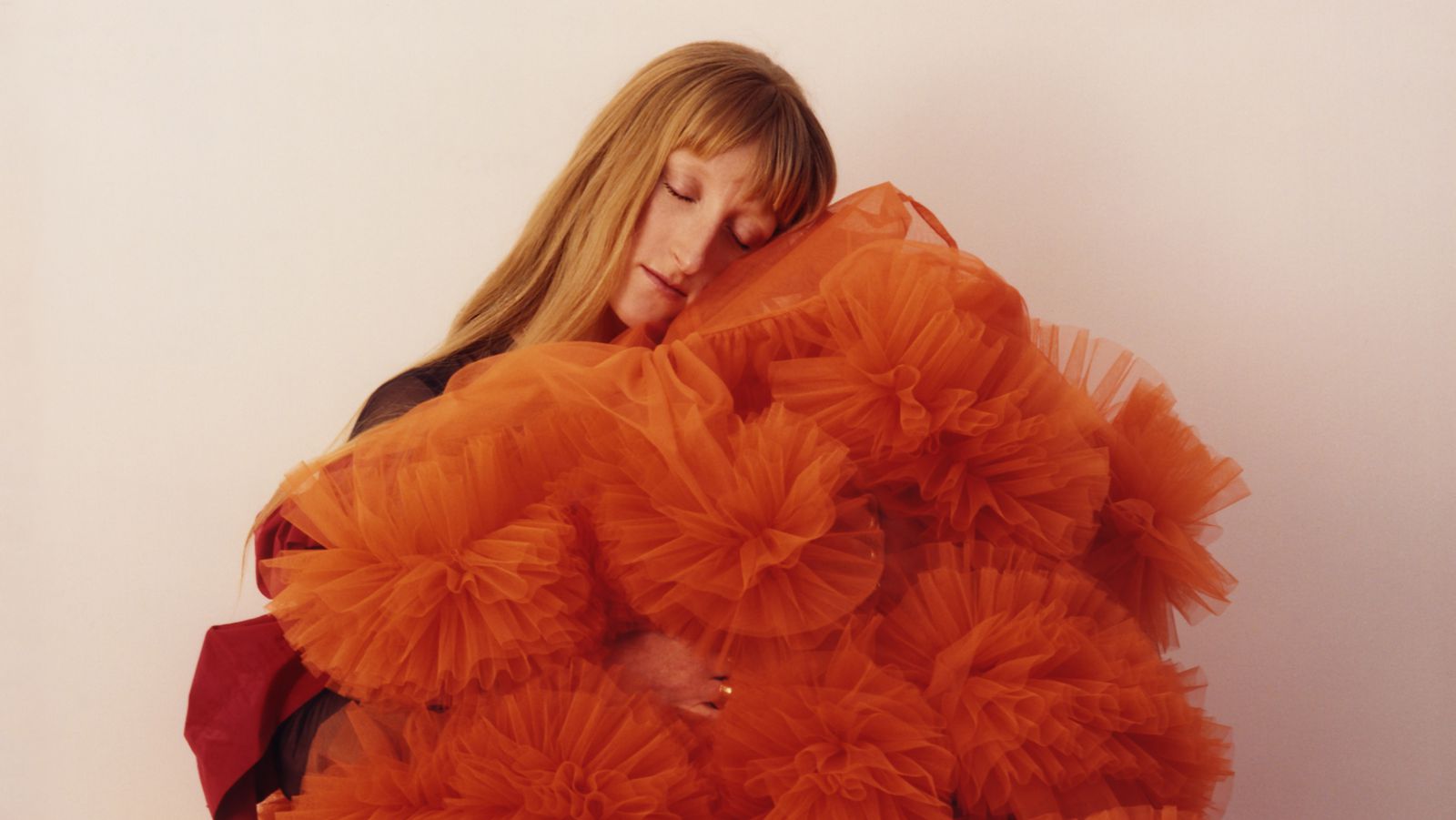 Trans designer Gogo Graham continued to work for another designer even after launching her label. Those who can't afford to produce four collections in a year work in collectives and divide the finances between them. And then there are designers like Molly Goddard, who find an alternative to escape the mental and financial stress of ramp shows. She presented her collection at a rented church hall in Mayfair by throwing an impromptu party and asking her friends to wear her creations.
All a fashion designer needs to do is find a way that works for them, using all available resources.