A New Face, A New A-Game: Rebranding In Fashion Retail, And Why It Sometimes Fails

13

min read
Reading Time:
10
minutes
Rebranding a company is never an easy task. After all, how do you give a known person a whole new identity? Will it work? Will people like the new image? In today's times, these questions plague companies and branding agencies alike, more so than they did a few decades ago. This is because today, storytelling drives almost all successful brands and it isn't always easy to fit a new narrative that respects the existing story and also paves the way for a new, evolved version.
The proof of the uphill climb is in the rebranding of Zara which recently faced a lot of backlash on twitter-verse. Unfair or otherwise, a rebranding exercise is meant to bring in more, often new demographics into the brand's market share. In many ways, it is a long-term vision. Therefore, people used to the old Zara logo may mind the new one, but will they stop buying from the brand because of just that reason? Also, as a new generation of shoppers flock to the market, is this the logo that they will grow to love?
Most importantly, does a rebranding exercise entail only a logo change? Can a rebranding exercise be temporary? What happens within the organization that reflects in more subtle ways? Buckle up and take a seat because our dive today goes very, very deep.
Les Memorables: The Brands That Rebranded Successfully
Some stories of fashion rebranding are timeless. From Gucci and Zara to Marks & Spencer, fashion sure knows how to adopt a new style.
In fashion circles, rebranding and a logo change often precede the arrival of a new creative director as a way to comply with a new vision. Director Hedi Slimane was involved in the rebranding of Celine in fall 2018. From dropping the accent to new typography, this move was Hedi's tribute to an older era of fashion.
Where Hedi Slimane goes, rebranding seems to follow. In 2012, as the new director of Yves Saint Laurent, he was again part of a rebranding campaign, albeit not a very successful one. How did the same director achieve two different outcomes in separate companies?
One possible explanation is that rebranding is not an exercise that can afford to be focused inward only. Brand perception in the market is heavily dependent on how customers see the new move. Moreover, separating the ready-to-wear line from couture and calling it just Saint Laurent seemed like a raw deal to people who preferred the perceived luxury of the former option.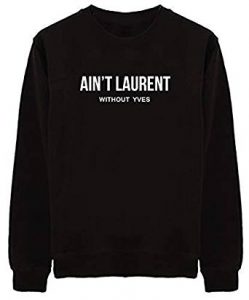 A parody company called What About Yves was thus born with t-shirt captions like Ain't Laurent Without Yves trending and giving the nascent brand visibility. In a way, YSL ended up spending on the success of someone else.
However, Celine isn't making the same mistakes. Perhaps, the small change is simply an ode to the famous director who first introduced skinny pants for men and his overarching vision of what the future of fashion would look like. Celine, in this case, has steered clear of major changes, and only shifted to a slightly different font style. Thus, the brand image isn't lost even as it commemorates a new, landmark change.
For luxury houses that have traditionally been perceived as being aspirational and not accessible, a logo change is a great way to signal to customers that they are changing with the times. Brands like Louis Vuitton that traditionally advertised in print and shows are also now moving to digital platforms, and a change in the visual language is merely an expression of this change.
Speaking of Louis Vuitton, they aren't ones to shy away from bold calls. In 2018, they hired a new director for their menswear range, collaborated with streetwear brands to tap into the hottest trend, and- you guessed it- rebranded themselves.
However, as opposed to just a visual change, Louis Vuitton is signaling a shift in internal processes as well. They now have one of the most diverse fashion portfolios ever, an omnichannel presence and even a slightly different use of their monogram on accessories. Indeed, they have even dropped the monogram's use on some accessories- that's just how much of a recall value their products have. Even as they are stepping into streetwear, LV's streetwear will always be a class apart thanks to the design team that is hard at work.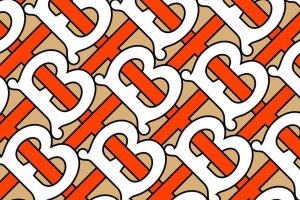 Other brands are not falling behind either. For the first time in two decades, Burberry has undergone a rebrand under director Riccardo Tisci. The iconic beige and brown print and checks have now given way to a more spunky, modern monogram that features the letters T and B (for the founder Thomas Burberry) interlocking together, a vision created by one of the most famous visual designers of our time, Peter Saville. If #nostalgia was the theme of 2018, Burberry was not too far behind in introducing new motifs with a glorious throwback to the founder's history and the brand's very inception.
Not all rebranding is permanent. With each new creative director comes in a new logo, or so it would seem. Fashion retailers also know the power of global events, especially the ones steeped in tradition such as the royal wedding. In the summer of 2018, Marks & Spencer became Markle & Sparkle for a while. By cleverly retaining their original typography and brand codes, they were able to instantly grab attention. People would read the store's name, wonder what happened to M7S and voila! It was the same store they'd known and loved for so long. For those walking into the store, there were photo booths and memorabilia commemorating the occasion.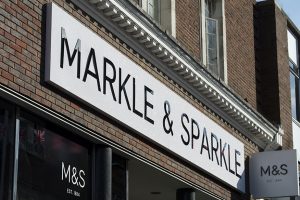 Temporary rebrands are the new trend in retailing. Brands like Three rebranded temporarily for the football world cup while Harvey Nichols became Holly Nichols all through September to mark the opening of their new women's wear sections.
Perhaps no discussion of a successful rebrand is complete without mentioning the iconic tale of Gucci. The almost-century-old brand was weighed down by the double GG logo by the time Marco Bizzari took over as CEO in 2015. However, as a seasoned leader, he knew when to seek help and where to get it from. In came Alessandro Michele with his bold sense of design and no interest in shying away from expression. Together, they figured out that the brand needed to take itself less seriously to appeal to the no-nonsense millennial populace.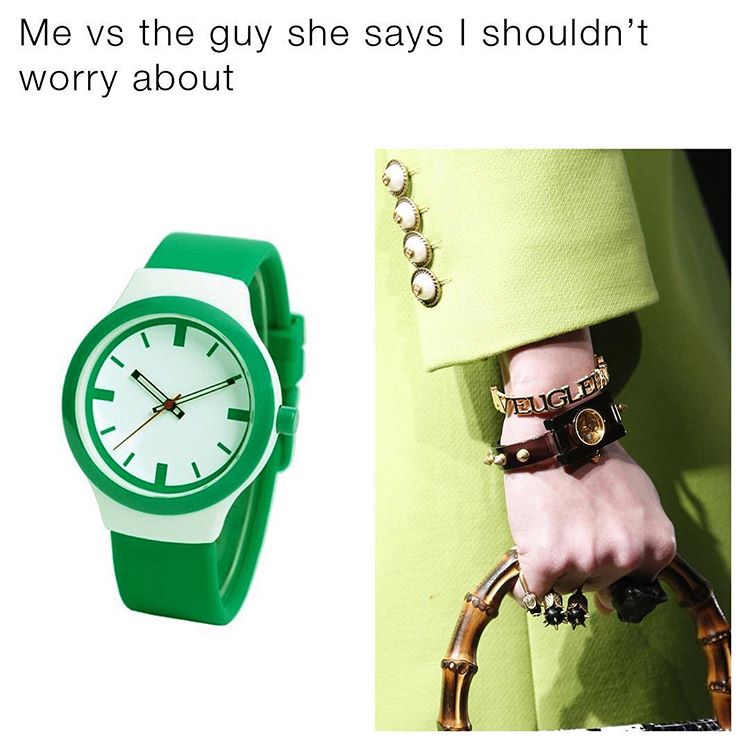 Out went the monogrammed accessories and in came hip-hop stars, self-deprecating humor, great memes made in-house and the now iconic #TFWGucci that trended majestically, thanks to a splash of the funny bone.
Today, Gucci is one of the oldest brands to be on Fast Company's list of the World's Most Innovative Companies, and the only luxury (legacy?) fashion brand to be on the list. "For bringing streetwear swag to a 96-year-old company", the write up says. And it all began with two very important people who didn't take their job too seriously.
To Rebrand Or Not To Rebrand
Looking at so many success stories, it is tempting to experiment with rebranding. However, the path to a new visual identity is littered with many skeletons of failed attempts. Sometimes, it comes as a shock to discover just how much money companies pour into what is, at its core, a very expensive marketing campaign.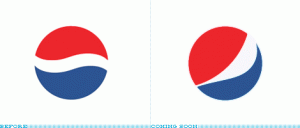 Pepsi experienced this first hand when they switched to the new logo. It wouldn't have become as much a point of discussion as it did if they didn't actually pay $1 million to make the change.
Moreover, everything from the Pantheon to the golden ration and even the Earth's magnetic core feature as explanations for the change for a brand that essentially sells carbonated, flavored water. The reason? The Pepsi brand has a magnetic pull, much like the Earth. This probably made for a satisfying internal explanation but customers were not amused. Worse, most of them didn't even care, thus sending the aforementioned $1 million down the proverbial drain.
It surely makes us wonder- when does a good story go too far?
Rebranding is not a consideration to be made lightly, nor is it just a change of logo. A rebrand represents more of a fundamental change- the ability to look at a new world order and change with the times. Brands like Gucci and Burberry recognized the gravitas of such a move, directed their efforts towards the end consumer, and thus won.
When is a good time for a rebrand?
Rebrands are a big gamble, and they take time to pull off. Years of research goes into even considering such a decision. But, a legacy brand that does not resonate with the current market bleeds the brand out slowly and steadily, leaving no chance for last- minute maneuvers.
As the saying goes, nice design can look nice, but real, actual design can solve a problem. So, the first question to ask is always this- is there a significant problem that needs to be solved?
Viewing this question through the lens of an outsider is important. Internal stakeholders often have an emotional investment which can cloud honest, brutal judgment. A simple gauge for a retailer could be the number of people bouncing off of a landing page, or following on social media but not converting. Some of the signals can be more subtle- too many people browsing in a store but never buying a thing, a lack of repeat purchases, etc.
Indeed, all of these can indicate other problems apart from the brand trust factor, but if the problems persist and all else fails, it is worth taking a look at how consumers perceive the brand.
Also, it is important to consider a few factors. It isn't a rebrand if the company is fairly new and hasn't had a chance to make an impression yet. In such cases, it is simply a branding exercise. Also, a complete rebrand exercise redefines the framework itself. The brand and its old story take a backseat or even become obsolete and cede space to the new narrative, inside and out. Large companies like Gucci cannot just get away with a new design language. Instead, they also need to communicate this effectively to their customers (which they did) and employees (which they also did with immense amounts of training and workshop spend).
Anyone who is considering a rebranding exercise needs to take into account the potential returns on all of these expenses. What's more, cash returns can only be measured over a long time period and the initial fallout can be negative enough to want to retrace these steps.
There are, however, a few situations where rebranding is the only way out. Here are some signs to look out for:
The employees are reluctant to hand out their business cards.

The brand logo has a design or language that is no longer relevant to your current business. For example, brands that sell haute couture and make a radical switch may find that their logo is irrelevant. Thankfully, that was never an issue for Louis Vuitton since their streetwear also now features the monogram.

The recall is lost: people cannot tell the difference between the brand and a close competitor. This happens most often with car logos.

Over time, the brand's design has scattered, and no one knows which font or type to use anymore.

The business steps into a radically new avenue. For example, if Nike ever considered making formal shoes, they'd definitely have to rethink their logo, language, and even their communication.

A merger or acquisition almost always calls for a rebrand unless one of the two companies has  very strong brand equity.

The brand moves to new geographies where the original message does not resonate. This is, however, rare in today's times. With the advent of digital media, everyone around the world knows what a brand represents or have enough avenues to discover it before the actual launch.
This does raise the question of whether all logos have a global appeal. More fashion and beauty brands are moving into a sans-serif font everywhere. Think Sephora, Celine, Gap, Promod, Mango and even Fendi, Versace and Chanel. It is widely accepted that sans-serif represents the kind of minimalism that is easy to adapt to any requirement, cultural ones included.

Best Not Considered, This
By now, we know that not all rebranding stories are sleeper hits. Some of them fail, and in full public view. But, no business ever sets out to fail. How, then, do some wrong calls get made anyway?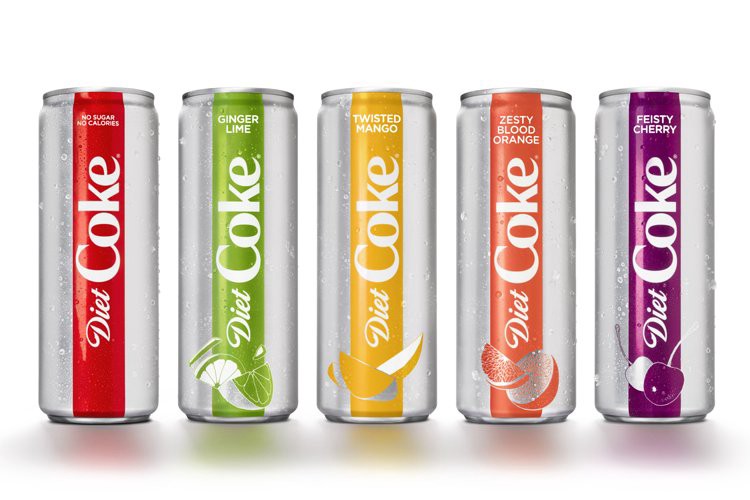 Like PepsiCo, Coca-Cola also had a bad run with rebranding. In their bestselling book Positioning: The Battle For Your Mind, authors Al Ries and Jack Trout argue that for someone who is already at number one position in a consumer's mind, there is no need to put out a new message. They give out several examples of brands that were having a successful stint, decided to rebrand and ended up setting themselves backward. Coke is one of them. After building the world's most popular carbonated drink, they decided to build a cherry product, and an orange product, and so on. Customers were left quite consumed not just by the new flavors but also by the starkly new colors. Red is the color of Coke- and so it shall always be.
In the age of social media where lines between the top management and the everyday consumer are blurring, even the smallest mistake can cause a disaster. 
The Change Before The Change- Behind The Scenes
While no standard solution guarantees that all rebranding campaigns will work, considering whether it is necessary is always a good place to start.
Most rebranding exercises are taken up by branding agencies. Some of the most spectacular and memorable rebranding has been done by veterans in the industry. For example, the Wales Tourism campaign was undertaken by Smorgasbord Studio, the name behind the rebranding of both Bloomberg and the clothing label Twenty8Twelve.
Women's fashion line Milly was rebranded in 2016 by Sagmeister & Walsh. Brand agencies bring with them decades of market exposure and a keen eye on what consumers want. However, the inputs from the client end are just as important to retain the soul of the business.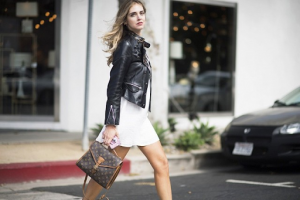 The process of rebranding begins with a fresh new look at the business, its competitors, current market, opportunities and what the brand aims to achieve. Then comes the design process which uses inputs from discussions to create a new brand identity. Usually, the brand's values are developed first followed by the visual elements and how these might look across various media.
Before beginning the process, the brand and the agency need to reach consensus on a few aspects, such as:
The new vision for the brand

What the brand does and does not want to say

The specific need for collaterals- not all brands need all marketing material

The amount of time the exercise might take to complete

The process of implementation and the agency's involvement in it

Estimated costs

Estimated return on the investment made
It is important to drill down to the fine details and agree on them beforehand because today, rebranding is more than just a change in the logo. It involves telling a whole new story and making it sound convincing.
Some brands like Gucci are doing it just right because they started with the right kind of research. Others, however, have a long way to go to prove that they truly understand what their customers want.