6 Fashion Retail Brands To Grow Into Billion Dollar Enterprises This Year

8

min read
Reading Time:
7
minutes
As of the beginning of 2019, CB Insights revealed that the global unicorn club, which comprises all private companies valued at $1 billion or more, has more than 300 members. This includes a decacorn with a value of over $10 billion and a hectocorn valued at over $100 billion.
Globally, the number of unicorns has been growing exponentially year after year with as many as 119 new companies hitting the +$1 billion valuations in 2018 compared to the 71 in 2017. So, it's safe to say that they are no longer as rare an occurrence as they used to be.
The fashion and beauty industries have been fast to see this growth too with labels ever so quickly making their journey from unknown start-ups to established brands in the span of just a few years. Beauty and fashion startups in the United States – New York specifically – are reportedly leading the way in venture funding this year with a total funding of $349 million. This is certainly no surprise with brands like Glossier and Rent the Runway making their way into the unicorn club in the same week.
Here are 6 brands that made the journey to the "unicorn" status by earning billion dollar valuations.
Glossier
Beauty brand Glossier is a recent entry into the unicorn club and has grown phenomenally over the years it has been in the industry.
Emily Weiss, the founder of Glossier, initially began the company as a beauty and fashion blog called Into the Gloss. With time, Weiss began to realize that beauty has been a space dictated more by the brands rather than by the women who use the products which inspired her to formulate the idea for Glossier. Her mission was to democratize beauty – to make women feel good about themselves.
In 2014, Glossier was launched as a direct to consumer brand with a simple product line. The company leveraged social media – particularly Instagram – to spread the word and build a following and, over time, has successfully established a unique relationship with its consumers by making them its stakeholders. The brand's  inspiration for new products, experiences, and ways of building an enduring business has been largely driven by consumer insights from the very beginning.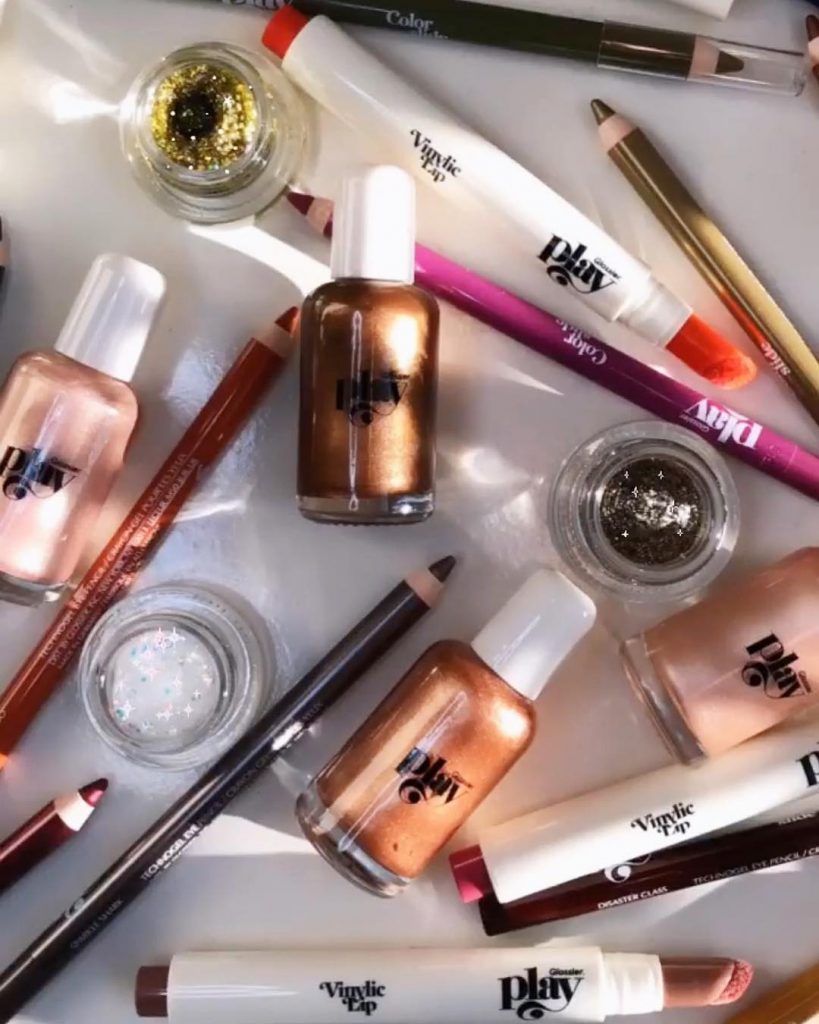 With consumers at the center of all its decisions, Glossier's $100 million funding led by Sequoia Capital in March 2019 has justified itself and paved the path for the brand's entry into the unicorn club. In the near future, the brand is likely to capitalize on the recently announced Glossier Play, a new collection of makeup that promotes self-expression and creativity, and has reportedly been in the making for two years.
Rent the Runway
Soon after Glossier made its way into the $1 billion club, clothing rental brand Rent the Runway became the second women-led business to achieve unicorn status in the same week.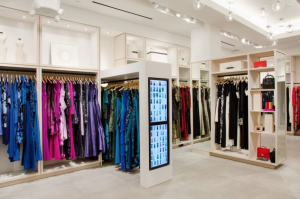 Rent the Runway was the result of brainstorming sessions of Harvard Business School graduates Jennifer Fleiss and Jennifer Hyman, who launched the company shortly after they finished college in 2009. The company was founded based on the idea of renting designer dresses to women for special occasions so that they would not have to buy these outfits. Over time, the brand extended the idea to everyday clothes through a subscription program called Unlimited, which had a lot of takers among the professional women demographic. Eventually, women weren't just looking to rent office wear but also activewear, maternity clothes, vacation outfits, jeans, and sweatshirts.
With the increased demand for its offerings, it's no surprise that the company has hit the $1 billion mark through its most recent round of funding – a $125 million investment led by Franklin Templeton Investments and Bain Capital Ventures. The company plans to utilize the newly acquired funds to expand into more product categories and distribution centers. It also looks to enhance its subscription service by allowing consumers to rent more items at once than it allows currently and expand its drop-off location network.
Allbirds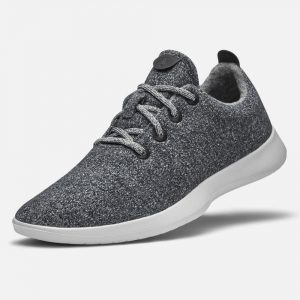 There's a reason Allbirds pegs itself as the seller of the "world's most comfortable shoes." Founded by Joey Zwillinger and Tim Brown in 2016, this San Francisco-based footwear company shot to fame because it set itself apart with its focus on sustainability and the comfort of users. Its shoes are made of merino wool or eucalyptus tree fiber as opposed to the usual synthetics and provide unparalleled comfort to its users – many of whom say the shoes could just be fleece vests for their feet.
With a direct to consumer model, Allbirds has capitalized on its unique values and used them to grow by racking up huge revenues in its first 2 years. And with its recent funding of $50 million by T. Rowe Price, Fidelity Investments, and Tiger Global, the company made its way into the unicorn club in October 2018.
And although it began as an online brand, Allbirds has expanded to brick and mortar since then with stores in San Francisco and New York. With its latest funding, the brand has made its way into the UK with a physical store in London and plans to open more stores in the US and expand into Asia as well.
Farfetch
Although a relatively older entrant into the $1 billion valuation club, Farfetch's journey to unicorn status is certainly worth talking about.
The company, which was founded by José Neves, came into existence with the idea to provide well-heeled consumers access to luxury retailers they may not have the opportunity to patronize. By allowing users to shop on their desktops and smartphones for luxury clothing and accessories from hundreds of exclusive boutiques the world over, the brand effectively bridged the gap between brick and mortar stores and e-commerce for luxury consumers.
There's no denying that Farfetch has capitalized on the trend already established by Net-a-Porter and Moda Operandi. However, what it does differently from its competitors is that it doesn't hold any inventory. Instead, it focuses on providing consumers a smooth international shopping experience by taking care of logistics, including duties and customs.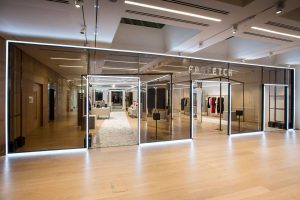 When the brand made its way into the unicorn club back in 2015, it was one of the few fashion startups there. So, it's no surprise that its current worth is over $7 billion. Today, the company encompasses the original selling platform – which sells items from more than 980 stores and brands – white-label e-commerce services for designers like Thom Browne and Derek Lam as well as physical retail stores – including its store of the future powered by Augmented Reality.
Supreme
Since its inception in 1994 by James Jebbia, Supreme has gone from being a streetwear brand that successfully competes with luxury brands like Louis Vuitton to a Louis Vuitton-collaborating behemoth that keeps its skate culture alive.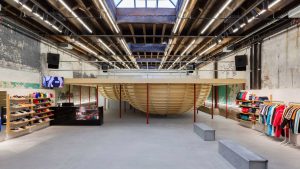 Its expansion from one store on Lafayette Street to 11 boutiques globally – one of which is complete with a giant skate bowl – is a clear indicator of this. And there's no denying that a large part of this success is because of its product drop retail model – through which the brand retains the exclusivity of its products by controlling their supply and releasing them in limited quantities. Even if the products are exorbitantly priced, consumers rush to buy them because they are limited edition.
The retail model has clearly worked out well in the brand's favor and has catapulted it to unicorn status. In 2017, the private equity firm The Carlyle Group acquired a 50% stake in the business for $500 million, valuing Supreme at $1 billion. The brand is speculated to have plans to open more retail stores the world over with the recent infusion of funds.
Kendra Scott Jewelry
Kendra Scott began her namesake jewelry company in her spare bedroom with all of $500 in 2002. Determined to turn her love for jewelry into a business, Scott started by selling pieces door-to-door. Since then, her brand has expanded remarkably and sells its quality, affordable jewelry at 75 of its own stores, both retail and online, and fashion retail outlets like Nordstrom, boutiques.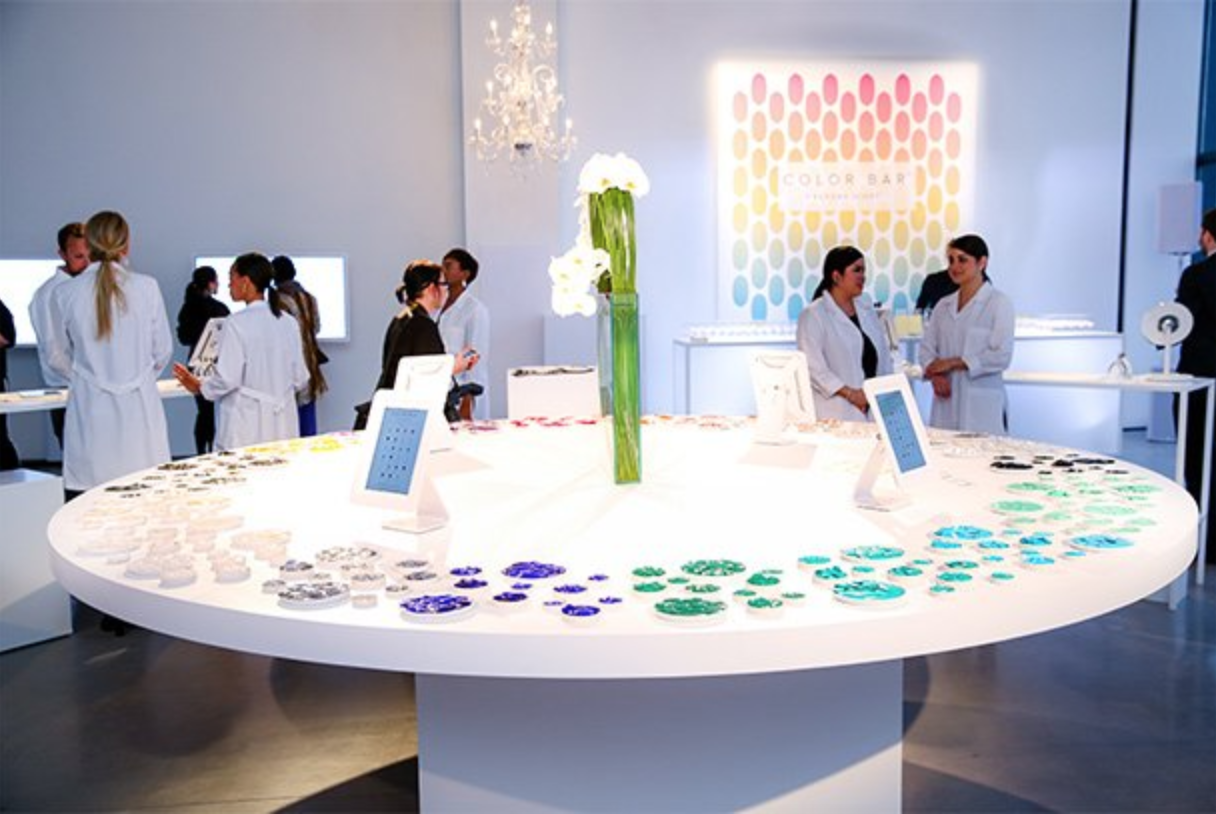 Its in-store color bars, where women can customize their jewelry, are one of the primary reasons the brand has grown the way it has. The company has also outgrown Scott's bedroom to occupy an Austin-based office with a fitness center, café, and nail salon.
In 2016, Boston private equity firm Berkshire Partners acquired a minority stake in the company, valuing it at $1 billion and paving the way for its entry into the unicorn club. Since then, the brand has expanded into home décor and beauty products and has been working to open more physical retail outlets in regions where its traction has been minimal.
Once as rare as ever and justifying the unicorn status for companies hitting the $1 billion valuation mark is becoming quite plentiful today with funding rounds of $100 million or more becoming a common occurrence. Many fashion and beauty companies are finding their way into this once-exclusive club by paying attention to constantly changing consumers' needs. Brands like lingerie label, ThirdLove and Singapore-based fashion platform, Zilingo are near the $1B mark and are likely to reach unicorn status soon. With the unicorn trend on the rise, one thing is for sure – companies that are functioning at high momentum are likely to have investors wanting to pour funds into them because of the rising interest to invest in the next big winner.