10 Best Tech Tools To Supercharge Your Ecommerce Business

8

min read
Reading Time:
7
minutes
Technology makes the retail world go round! From automation tools, to those that make collaborations easier for remote teams; from tools that help you manage all of your retail business to those that serve specific purposes, the choice is wide.
While there are tons of tech tools out there to make your ecommerce business thrive, some tools are better and much more necessary. Here are our recommendations for tech tools that your retail business, and you should never be without!
The Google Toolkit
Google started out as a mailbox and a search engine. The technology giant has today, permeated into our lives with products in all letters of the alphabet. While many service-providers have since followed suit, the truth is that nothing beats the sheer simplicity of a Google Doc or Spreadsheet.
The Google Calendar for instance seamlessly syncs with Gmail accounts. You can directly add events to the calendar from your mailbox with a single click. Activities that involve your entire organization can be sent out using the all@companyname feature, so you don't miss anyone. Google Calendar can also be used to schedule customer support calls, making sure you don't miss out on any.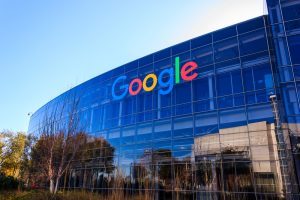 But by far, Google's most powerful business offering, particularly for retail businesses, comes in the form of Google Analytics. From knowing just where a consumer has entered your site and being able to track their behavior until they check out or leave, this tool helps you see your consumer from up close, a luxury if there was one in the world of ecommerce.
A Tool To Build Your Ecommerce Website
To sell online through your own web store, the first thing you need is the web store! Opinions vary widely on which service-provider offers the best website building tools. We think this is because different retailers have different needs. For a tech-savvy retailer who isn't new to the world of coding and HTML, a custom-built site may just work. For others looking for simple drag-and-drop features, the answer is different.
However, we strongly recommend using one from the holy trinity of Shopify, Magento, and WordPress+WooCommerce. Shopify is perfect for those retailers who would rather not worry too much about the ecommerce sites' backend. However, it does have limitations in terms of customizable UX (user experience). Magento, on the other hand, is a bit like playing Tetris- you win as long as you have the know-how. It allows you to customize deeply, but you'll likely need a coder. WordPress is a good go-between solution that offers both standard templates and the option to customize your site's code. WooCommerce in itself is one of the most powerful ecommerce plugins out there currently. Your choice of platform, then, depends on what option you are most comfortable with.
Exit Bee For Conversion Optimization
The average rate of conversion on an ecommerce website is under 3% for the retail industry. Out of a hundred people that visit your site, only three people are likely to buy. The best thing a retailer can do is to ensure that at the very least, three out of a hundred people do end up buying. One way to do that is through conversion optimization.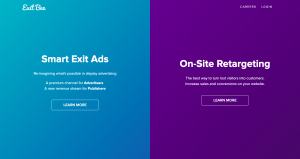 While there are several tools that serve this purpose, what makes Exit Bee stand out is the sheer amount of research they have done to perfect the timing to showcase an exit ad. 
A Good Retail Management System
Today, some systems can regulate the entire retail supply chain automatically. From maintaining updated catalogs of products, helping with inventory consolidation and even ordering products automatically when they reach their reorder levels, software products can do all of this with little to no manual intervention.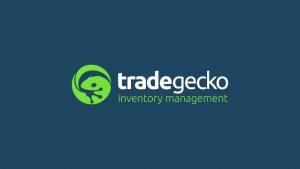 Vend and TradeGecko are some of the most popular solutions in this category, and most of them perform on similarly good lines. Some products also come with integrated accounting, shipping, and order fulfillment features that make them the perfect retail management package. Retailers big and small can use these products to make a successful transition into ecommerce selling, and subsequently into omnichannel retail.
Marketing Automation Tools
Social media marketing and email campaigns are an excellent way for ecommerce retailers to improve their conversion rates. Social media marketing is particularly great for product retailers because the visual appeal of a product can be showcased in all its glory on platforms.
Moreover, email campaigns are considered the best marketing strategy since they are inbound. In other words, emails have been actively solicited by the consumer, and are thus likely to engage their interest better than a passive ad.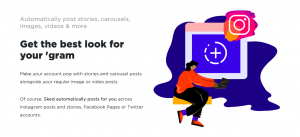 Consistency is key for social media success- consistent posts that serve a purpose have the best chance of being clicked through. Tools like Buffer and Sked Social can help immensely in automating social media posting. Throughout the day and the night, a retailer can schedule posts for when would be the best time for their audience. Buffer is a free tool for up to three accounts which makes it an ideal tool to get started with. However, it cannot post to Instagram automatically and needs a bit of help. Schedugram's paid plans are great for retailers opting to be active on Instagram since it can post to the platform automatically.

For email campaigns, no tool has come quite close to the ease and simplicity of MailChimp. For one, the tool is fun to use, which makes it that much better! Plus, the layouts, themes, and tools are intuitive and give an opportunity to exercise creative muscles.
A Good CRM System
When orders come, so do customer queries. From questions on shipping to information on returns, customers like to know that constant support is available to them. This is where a good CRM system comes in handy.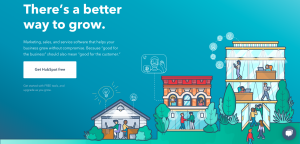 A tool like Hubspot is perfect for retailers because it goes beyond just CRM and offers options for automating email campaigns, sending out sales receipts, etc. Plus, because it is scalable, the tools can grow with the retail business without burning through too much working capital.
UX Testing
One of the most frustrating things for an ecommerce retailer is getting good leads through marketing efforts but losing them on the web page. Usually, the issue lies in UX design. Simply put, User experience Design or UX is a blueprint for how a consumer might experience the website. What distracts them, what leads them to conversion and what might make them more likely to buy are just some aspects to address in ecommerce UX.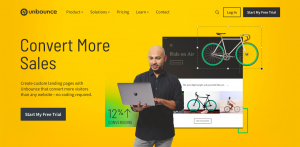 Unbounce is a tool with which you can create landing pages that can lead to more conversions than before. For example, you might have a special collection being launched which you can easily promote with a custom built landing page than by simple leading people to the category page. The best thing about Unbounce, of course, is that it is drag-and-drop and needs no coding skills whatsoever.
Designing Your Own Graphics
Sometimes, the best way to translate one's visual ideas is to do it on our own. Until very recently, graphic design was the domain of trained designers. Luckily for us now, there are tools that help ease up the process like Canva. Canva comes with a standard set of templates, themes, and icons that can be used to create absolutely anything under the sun.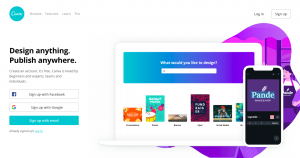 Of course, nothing matches the finesse of a design created from scratch and that's where Adobe Photoshop and Adobe Illustrator comes in. For retailers who have the skill or people with design skills in-house, Photoshop and Illustrator are must-have tools for creating stunning graphics that catch audience attention and help them convert.
Tools For Content Development
Today, nearly no ecommerce retailer can get away with not having a blog. Moreover, a blog is no longer limited to text and can encompass everything from styling tutorials to fun GIFs and so much more. But how does one know what to write about or develop content on?
Look no further than BuzzSumo for identifying topics that your audience would find relevant. BuzzSumo digs through the entire web verseThe  to find topics that are being discussed at that point in time, topics that have worked well for direct competitors and much more. It can also offer keyword suggestions to help make the process even simpler.
Interestingly, what makes BuzzSumo a valuable too is its blog! With tips on everything from writing headlines to doing a basic SEO analysis of a website, it covers a wide range of topics that can help website owners in general, and ecommerce retailer in particular, have a better shot at success.
Tools For Online Accounting
Accounting accurately is a big part of retail businesses and it can also be one of the most time-consuming tasks. Every invoice needs to be recorded accurately and the inventory value updated based on the Cost Of Goods Sold (COGS) calculation.

Many retailers swear by QuickBooks Online because it is cloud-based, can be accessed from anywhere and is easier to use than most competitors. TaxJar is a close second. The best thing about QuickBooks Online is that it also integrates with most retail management software products. Thus, invoices don't have to be manually moved into the accounting interface and updates are made automatically. However, it does fall flat as an inventory management system, which is why it is recommended that QuickBooks Online be used in tandem with a better system for inventory control.
These are our top picks for must-have tools for ecommerce success. Which ones have you tried and which ones are you looking to take for a spin?